Curved televisions might not have taken off, but brands seem intent on pushing out curved monitors.
LG's new 34-inch monitor caters to gamers who what that immersive gaming experience. This is part of the new line-up of monitors that LG Singapore is launching, to mark their return into the local market after a long hiatus.
With larger and higher resolution screens being more popular these days, consumers are now spoilt for choice as to which Ultra-wide monitor they should get, with ASUS, Acer, Dell, Samsung and now LG, battling for supremacy.
The Specs
The LG34UC79G sits at 34-inch, offering 2560 x 1080P, a 21:9 Curved IPS panel with a refresh rate of up to 144Hz using the AMD FreeSync Technology. The monitor also comes with a height adjustable stand, with an adjustment range of up to 120mm, and a tilt adjustment of -5 to 20 degrees.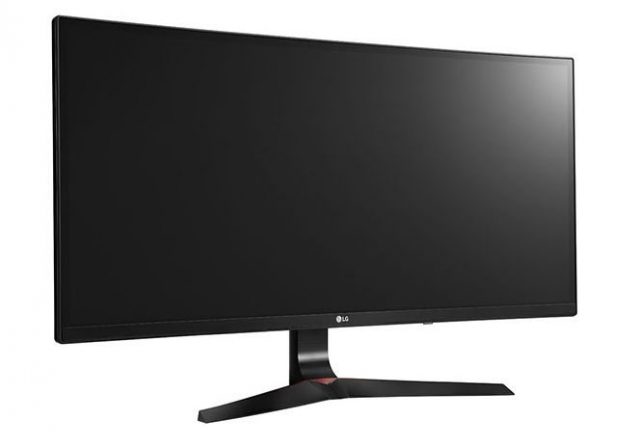 What in the world is FreeSync?
The question on everyone's mind now is what is AMD FreeSync, and what does it offer? AMD FreeSync is pretty much similar to NVIDIA's G-Sync, where is an adaptive synchronizing technology which synchronizes the frames that the graphics card is producing, to match the frames that the monitor is able to display. This compatibility between graphics card and monitor reduces screen tearing, and allows for buttery smooth game play since all the frames are "timed" correctly.
However, users should take note that FreeSync only comes to play when using the DisplayPort for connectivity, and also it happens only for frame rates between 50FPS to 144FPS. Anything below that is not supported. Also, users will need an AMD graphics card and a FreeSync supported monitor for this function to work.
Our Experience
Using this monitor has been quite an interesting experience, when compared to the Dell U3415W and the Asus PG348Q, which are both 34" 1440P monster screens. All 3 monitors having their own unique selling points. The Dell touts itself as having a color calibrated panel, while the Asus one offers G-sync and a 100Hz refresh rate. In case you missed it earlier, this LG monitor has AMD FreeSync that supports up to a 144Hz refresh rate.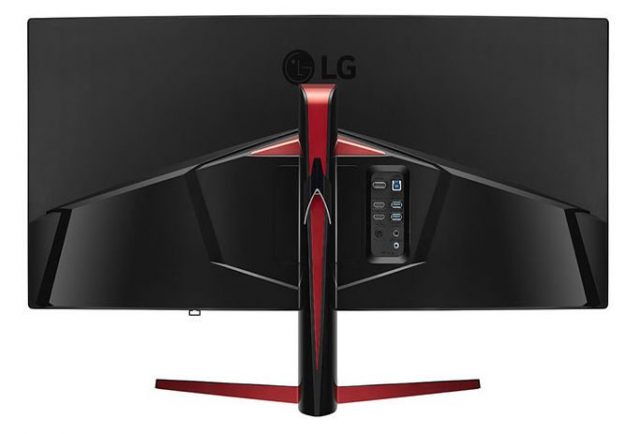 Firstly, the 1080HD experience took some time getting used to, as it's a step down from the usually 1440P resolution on the Dell and the Asus screens. But after I got used to the change in resolution, the LG display definitely does not feel like any another 1080HD monitor. This is due to the larger screen real estate, which has a 2560 x 1080 resolution, compared to the usual 1920 x 1080. Basically, this is great for people who want more screen real estate, but do not wish to use a second monitor.
I couldn't help but notice a slightly blue tint in the display though, which doesn't go away even at factory settings. This causes some images to lose its intensity, especially colourful or bright images. Imagine a field of sunflowers, only with less yellow and more blue. After trawling the Internet for more information, we found that this is due to the custom settings that the monitor ships with. It can actually be corrected by lowering the blue slider in the color temps portion of the monitor, as well as the CMS (Color Management System), to correct the magenta secondary which is slightly off hue (credit to Tom's Hardware for this). Once done, the on-screen colours appear warmer and more alive.
The Pros
After using the LG34UC79G with performing a variety of task, such as gaming, watching movies and productivity work such as typing out this review, it is safe to say that this monitor definitely excels in gaming, with a whole host of features that will help you in FPS games. The 144Hz refresh rate reduces screen tearing and shuttering, making games run smoother. FPS players should also turn on the Dynamic Action Sync Mode, which reduces input of the monitor from 14ms GTG (grey to grey), down to an impressive 5ms GTG. This is quite a feat, considering it's an IPS (in-plane switching) panel instead of a TN (twisted numeric) panel.
Did we also mention that this monitor comes with a feature that increases the contrast of objects in dark areas? Called Black Stabilizer, this allows for deeper blacks as well as better contrast, so you can kill that pesky camper that always hides in dark corners. And for all those snipers out there, do you feel helpless when you're running from point to point and have no cross hair? Well, this monitor offers an integrated crosshair feature, which allows you to turn on the crosshair at the center of this monitor.

There is also an integrated hook at the back of this monitor, for users to sling their mouse cord over, to prevent it from tangling and get caught on other objects. And if you don't need it, this hook can also be used as a headphone stand for when you don't use your headphones.
The monitor's OSD (on-screen display) is also quite easy to navigate using the joystick, which helps with the overall user experience, as it makes it less frustrating having to click through various buttons. The position of the joystick under the center of the panel is also clearly very well thought of, making it very easy to reach.
The Cons
One major con for this 34-inch monitor is that the 2560 x 1080 pixels is not enough, and the individual pixels can be seen under close observation. Somehow, a panel of this size should get a 1440p resolution so that images would be sharper. That said, a 1080HD screen in this case may not be without its merits as AMD's most powerful graphics card at the moment is the Fury series (Enthusiast Market), followed by the more mainstream RX series (RX 480, 470 etc.). These cards will have no issues pushing out high frames on this panel as FreeSync only functions between 50Hz to 144Hz. As such, the choice for a 1080HD display might be due more to pragmatism than a cost cutting measure.
We also wished that the USB ports at the back of the monitor could be placed in a more accessible location, such as the bottom or at the side of the monitor.
Just a little warning – the bottom of the panel does get a bit warm to the touch, which is probably where most of the electronics are. However this does not affect the colour or performance of the monitor during our review.
Conclusion
The LG34UC79G is geared more towards gamers who want a ultra-wide monitor, but do not want to break the bank. At S$1,099, it is definitely a very cost effective 34-inch display that comes packed with features that ensures users are given the maximum possible advantage in FPS games, and even in some RPGs.
Those looking for a higher resolution monitor might want to give this a miss, as the resolution is not the highest in the market. For those doing colour reproduction work, be prepared to calibrate the screen. The 34UC79G is priced at S$1,099, and is available now at all LG authorized dealers.
---

Drop a Facebook comment below!