Not all monitors are built the same, and Chinese tech giant Huawei clearly wants to make something that isn't quite like what you can buy from any electronics retailer, which explains the Huawei MateView, the first in its series of new monitors that doesn't follow industry norms, and adds some Huawei-specific features in the mix.
The first thing you notice is the display, but what gives the MateView a certain uniqueness is its barely-there bezel that makes every aspect of content displayed pop out. Its non-standard 28.2-inch display offers a 94% screen-to-body-ratio that makes for an impressive view in any room, and it's telling that this is also Huawei's first flagship standalone monitor, which bears the Mate moniker that is usually reserved for their top-end products. Having established a strong branding with their mobile phones entrenching the Mate brand, monitors appear to be a category pivot for the Chinese company.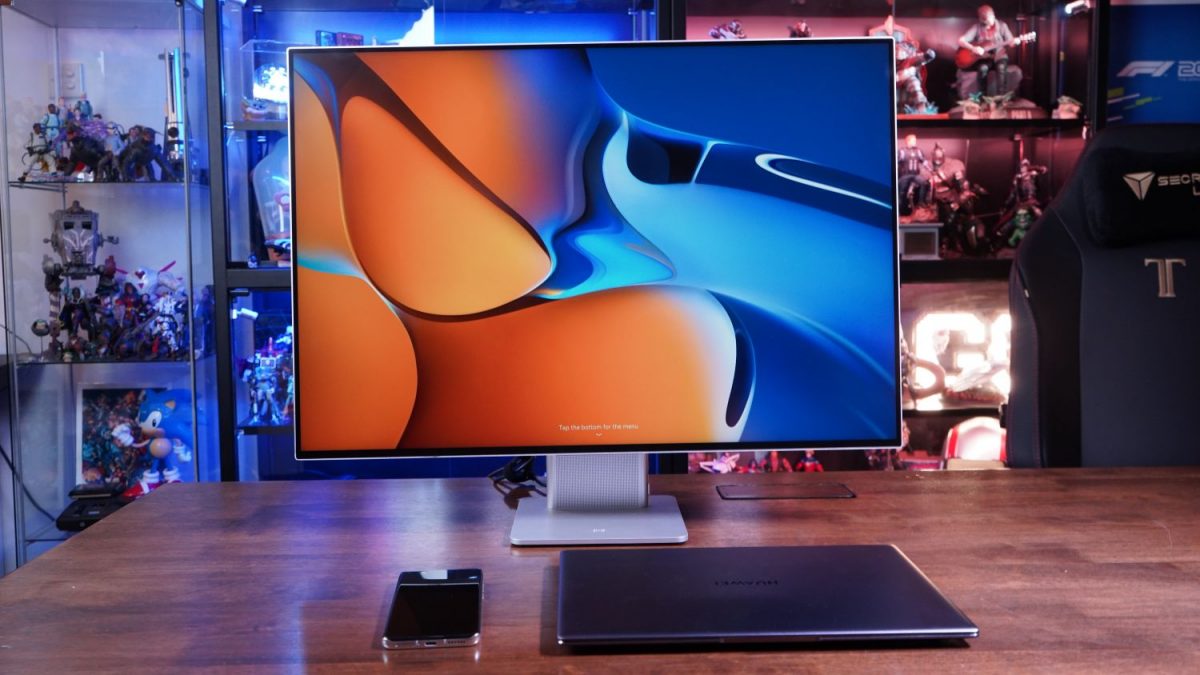 With PCs serving as the main entertainment and work-related hub for the majority of users these days, the 4K+ Ultra-HD display, at 3840 x 2560 pixels, offers an extra 1.5 million pixels compared to standard 4K screens. Additionally, the 98% DCI-P3 cinema-level colour gamut makes every pixel on screen look amazing, displaying crisp and vivid hues. This means that the MateView at its most basic level, ignoring all its other features and specifications, is already a winner for those who mainly watch films and shows on their PC at an initial glance.
But why a 28.2-inch display? It's not common, and can be seen in Microsoft's Surface laptops and tablets, and most of Huawei's MateBooks, and it brings with it a rather unique 3:2 aspect ratio, which provides a more squarish look at the content.
This is one aspect for users to get used to as opposed to the standard 16:9 we've seen in the market. Beyond a crisp, clear, satisfying image quality, the MateView is above all a monitor geared towards increased productivity. This is because of the extra vertical real estate from the unconventional aspect ratio, which means when it comes to reading documents, browsing, and writing, the bigger screen results in less time spent scrolling back and forth when referencing information.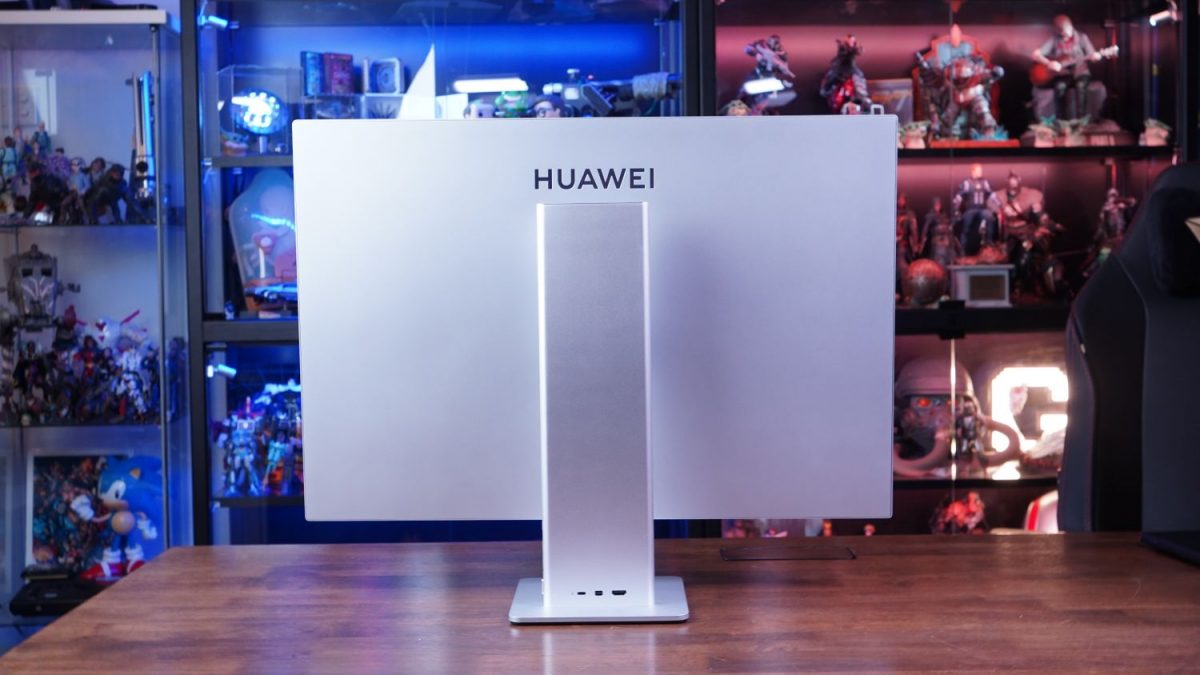 It also means more screen space to fit multiple windows or tabs, making it a breeze to work with them, since there will be much less need to alt + tab frequently. The MateView isn't just a monitor, it is effectively an extension of one's workspace As such, it is like a desk (hence desktop). The more space, the easier it is to organise and maintain a good workflow.
While the MateView isn't the only monitor with a large display, this is the most fundamental aspect of a monitor, and it is not a stretch to say that the size determines its primary function. And thus, it is worth noting how the monitor works towards fulfilling that primary function. The above-stated conveniences of the MateView may not be unique, but it is better implemented due to the aspect ratio, as the arrangement of windows and tabs becomes much more intuitive.
A consequence of said aspect ratio is that when viewing standard 16:9 videos on the MateView, the letterboxing, leads to thicker black bars framing some videos in fullscreen. And while This does make movie screenings on the MateView feel like one is watching them in the cinema, albeit a much smaller one.
The ports on the monitor include a MiniDP (with a MiniDP to DP cable provided), HDMI 2.0, two USB-C ports (one of them meant for the power supply only), two USB-A ports, and a 3.5mm jack. They are located along the side and back of the stand, making for very easy access and thus makes the cables very convenient to manage to sort out.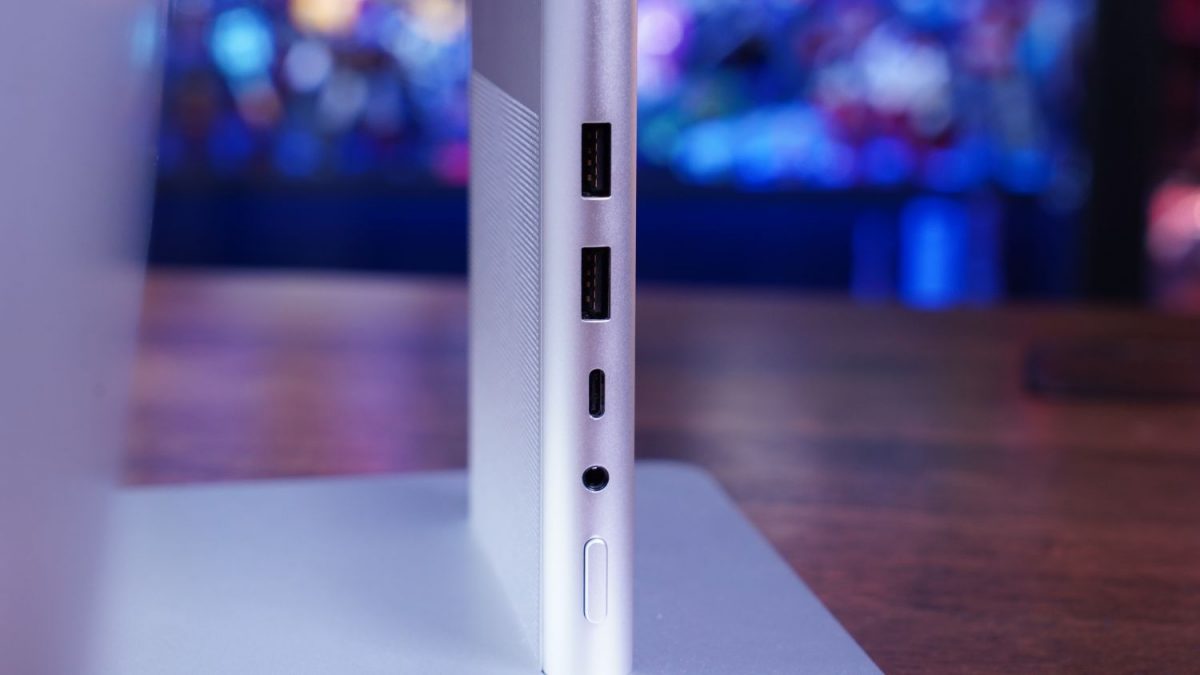 Other features of the MateView also support its status as a premium productivity-focused monitor. Its wireless connectivity feature with Huawei's phones, laptops, and tablets points at the start of a Huawei ecosystem built around their HarmonyOS. This feature, also known as the multi-screen collaboration, allows for other devices' displays to be projected onto the monitor. 
So what does this connectivity offer? With the Huawei P40 Pro phone, the screen sharing is done by simply tapping the phone to the MateView's base. It is done so easily that it feels like the phone and the monitor should come in a bundle. With the Huawei MateBook X Pro, the projection too is done very simply through simple settings options, and we experienced no trouble getting this feature to work.
It is a function that takes the hybrid work environment of today's world into its design considerations. This seamless way other Huawei devices can be projected onto the monitor means that one can be moving from one room to the next, and switching to a bigger screen as a way to perhaps alleviate eye fatigue or for a change of pace when working.
Rather than being deskbound, Huawei recognises that work can be done while moving from one place to the next, from one device to another, and as such, this is what the wireless connectivity feature caters to.
The idea here is one of comfort.
Dual microphones that dampen ambient noise are part of that whole package of allowing one to work comfortably. Rather than having to be close to the monitor all the time, the MateView ensures that the user can be heard well enough even if the proximity and environment change.
It really is about being able to cosy up and being at ease no matter what it is that one is doing. The wireless projection from laptop to monitor allows one to lean back fully on a couch or a chair while typing away at a MateBook, rather than subconsciously hunching over and straining to stay concentrated and keep track of everything on a smaller screen.
Alternatively, instead of just a simple projection, the PC screen can be extended onto the MateView, really allowing one as much space as one needs to display multiple documents at once. The monitor supports a PC screen casting resolution of 2K, which is in the range of full cinema resolution, and when that comes with low latency, what more can one ask for?
Naturally, connectivity is still available to non-Huawei devices, but only via a USB-C cable connection.
To further the point about comfort, the MateView allows for height adjustment where the screen can slide up and down the stand smoothly, while also allowing for tilt adjustment of -5 degrees to 18 degrees. While it doesn't allow for rotation into a portrait orientation, the 3:2 aspect ratio gives the monitor a squarish shape that doesn't make this much of a downside if at all. The sheer ease of these adjustments means that the monitor is definitely one that takes users' posture into account, and also provides flexibility for a variety of potential contexts under which the monitor would be used.
There is also the Smart Bar, designed as a counterpoint to the clunkier on-screen display settings menus on most traditional monitors. This is a huge, elegant step up from the annoying experience of wrestling with at times confusing navigation of settings menus, going back and forth, with even some Googling involved before finally the menus figured out.
Through intuitive and a pleasantly tactile touch and swipe-sensitive bar along the bottom edge of the monitor, the Smart Bar makes navigating settings menus a pleasure. This is the most efficient and clear settings menu we have seen on a monitor so far. All it takes are simple swipes, taps, and double taps, with the interface and layout clear and fuss-free.
And fuss-free is the name of the game here. The MateView looks beautiful. The entire monitor unit looks like it could be something out of a science fiction film. With a sleek silver minimalist design, the premium aluminium alloy frame and stand ooze futuristic panache.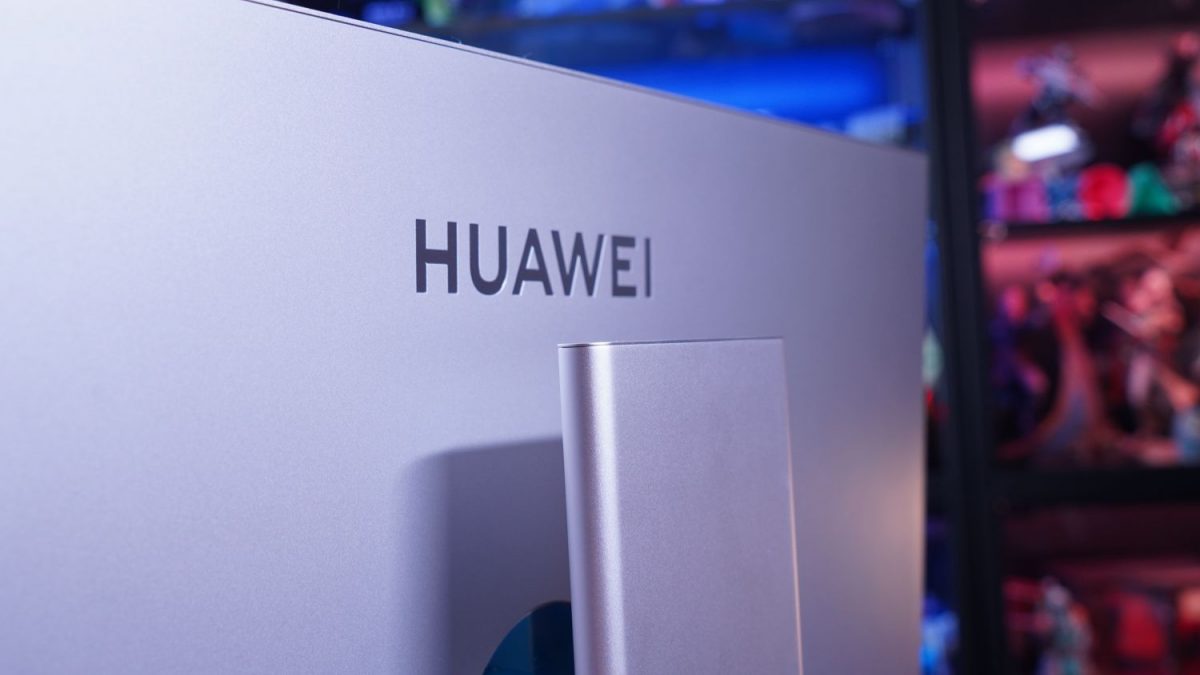 Its almost nonexistent bezels and slender panel make the MateView look like there is no single wasted inch on it. Mounted via a polished chrome hinge to the stand, this monitor truly shines in the aesthetics department.
For the most part, the Huawei MateView is an amazing monitor. It does so much for productivity and watching films while maintaining flexibility and comfort for the user. However, when it comes to gaming, it does leave something to be desired.
Sadly, the MateView isn't a monitor meant for intense gaming. Its unconventional aspect ratio and extra pixels mean that a hulk of a GPU will be required to power the screen. And even so, it only has a 60Hz refresh rate and 8ms response time. This is by far the monitor's Achilles heel considering it's 2021. While not exactly bad, it is an inefficient monitor when playing particularly demanding games, especially for everyone who's grown used to monitors with silky smooth frame rates on the PC. Besides, Huawei is aware of this, and has the new MateView GT as their gaming monitor.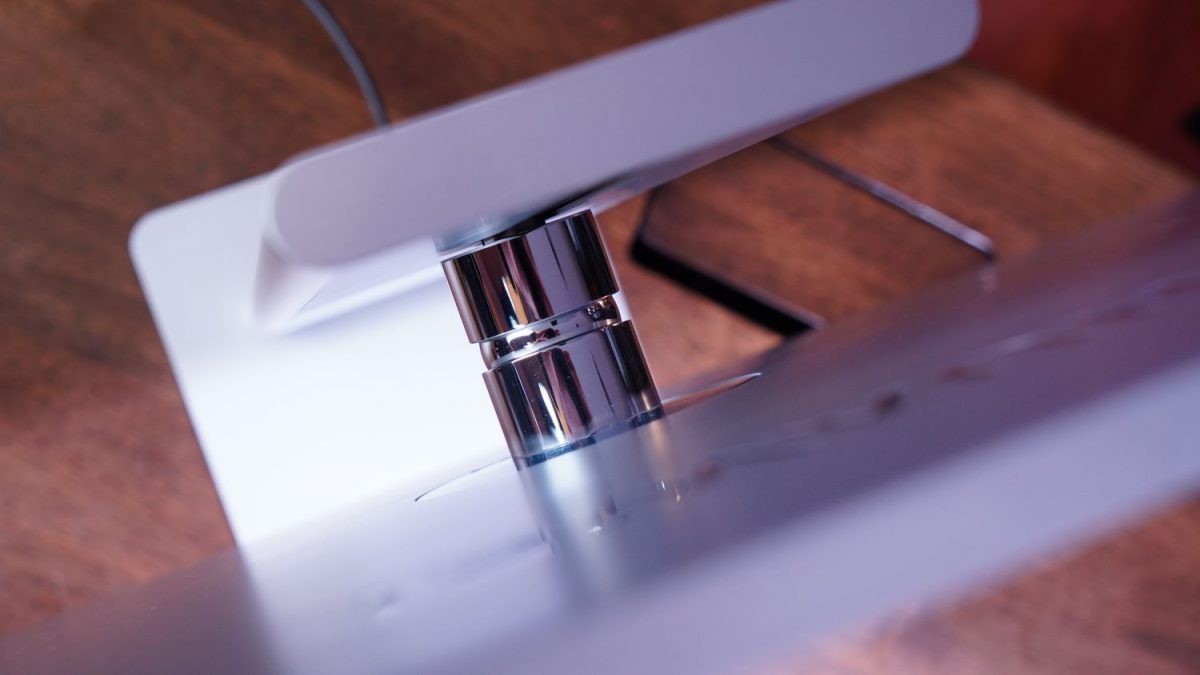 The Huawei MateView is out now for S$998 (but you can get S$140 off if you purchase the discount voucher from Shopee for S$1 between 1 September – 8 September). Shoppers can also visit selected Huawei Experience Stores and purchase the monitor on Lazada Huawei Flagship Store from 17 September 2021 onwards.
GEEK REVIEW SCORE
Summary
The Huawei MateView makes a convincing case for becoming part of Huawei's developing ecosystem. This is a flagship monitor that works amazingly for most purposes except for intense gaming, with design considerations made for the users' comfort and convenience.
Aesthetics -

9/10

Build Quality -

7/10

Performance -

7/10

Value -

7/10

Geek Satisfaction -

7/10
---

Drop a Facebook comment below!