The decision to purchase a new laptop need not be a complicated affair, when you can easily categorise them into two categories – you either pick up a machine with hardware powerful enough to bear the brunt of the daily grind, or go for something that is more lightweight and portable.
(And if you want non-Windows, well, there's only one option.)
Of course, that hasn't stopped every laptop maker from trying to bring the best of both worlds and understanding the appeal of having both combined into one high-performance everyday laptop is Huawei, who attempts to achieve both with their newly released MateBook X Pro 2020.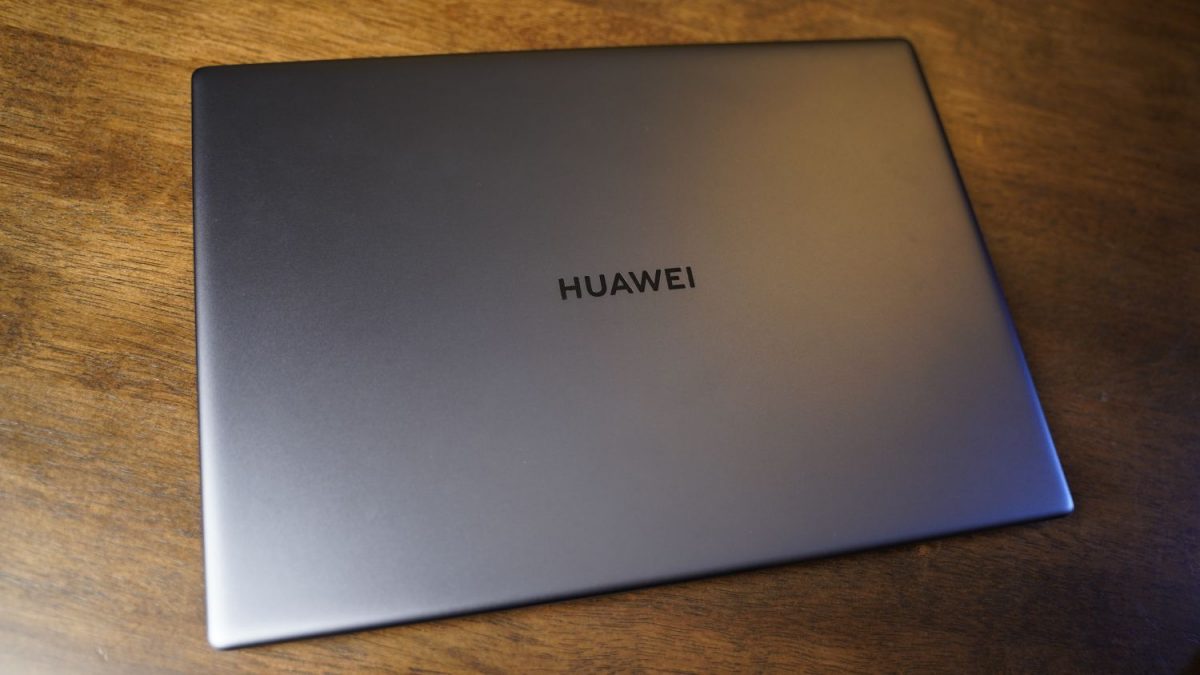 Weighing only 1.33kg and boasting an ultra-slim form factor of 14.6mm thin, the 13.9inch MateBook X Pro is an ultraportable productivity device. Sculpted with the CNC machining process, the outer shell features a smooth finish for a more sophisticated look. And while its aluminium chassis and sleek space grey finishing may give it an Apple-esque look, the Huawei laptop goes beyond being an Apple clone.
Flipping open the MateBook X Pro, its shiny 13.9-inch edge-to-edge screen instantly snags our attention. The ultra-thin bezel means an impressive 91% screen-to-body ratio, and the screen looks almost borderless. The edge-to-edge display is wide enough for us to multitask on, allowing us to easily pull up both a Word Document and surf Google Chrome at the same time.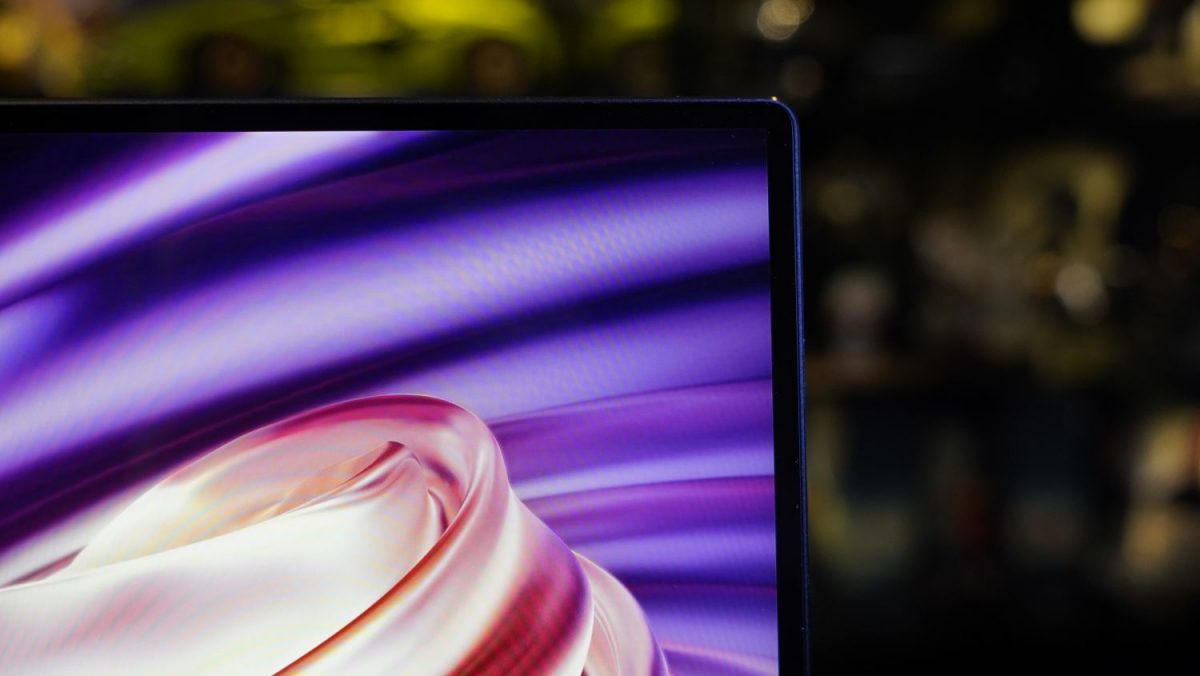 It even boasts a 3K resolution and 260ppi with a Ultra FullView display, which allows for consistent viewing from all angles with minimal colour and quality degradation. Moreover the screen supports 100% sRGB colours space 1500:1 contrast ratio and 450 nits of peak brightness. All these translate into vivid colours and a Full HD viewing experience while we watch our favourite Netflix shows.
The stunning display also delivers greater accuracy when video and photo editing as the brighter colours reflected are closer to reality. This is further enhanced by the great contrast levels and deep blacks that the screen is able to show. A downside would be the 3:2 screen ratio, which allows for a better time when website editing but will probably irritate you with the thick black bars above and below your video when you go for a fullscreen movie viewing experience.
The MateBook X Pro also retains its impressive 10-point touch support, which means that you will be able to interact with the interface directly via touchscreen, allowing for a more immersive user experience. The screen's responsiveness is also top notch, responding to touch with little to no lag. This allows us to quickly switch between apps or scroll through social media with a quick swipe of our finger.
The touchscreen even encompasses Multi-touch support, enabling us to easily grab screenshots with a quick swipe dowards with three of our fingers. A quick guide window will pop up, prompting us to either drag our finger across diagonally to capture a certain rectangular area, tap the screen to capture the entire thing or even trace out a custom screen-capture shape. There's even a cool text recognition function which picks out keywords from the screen capture.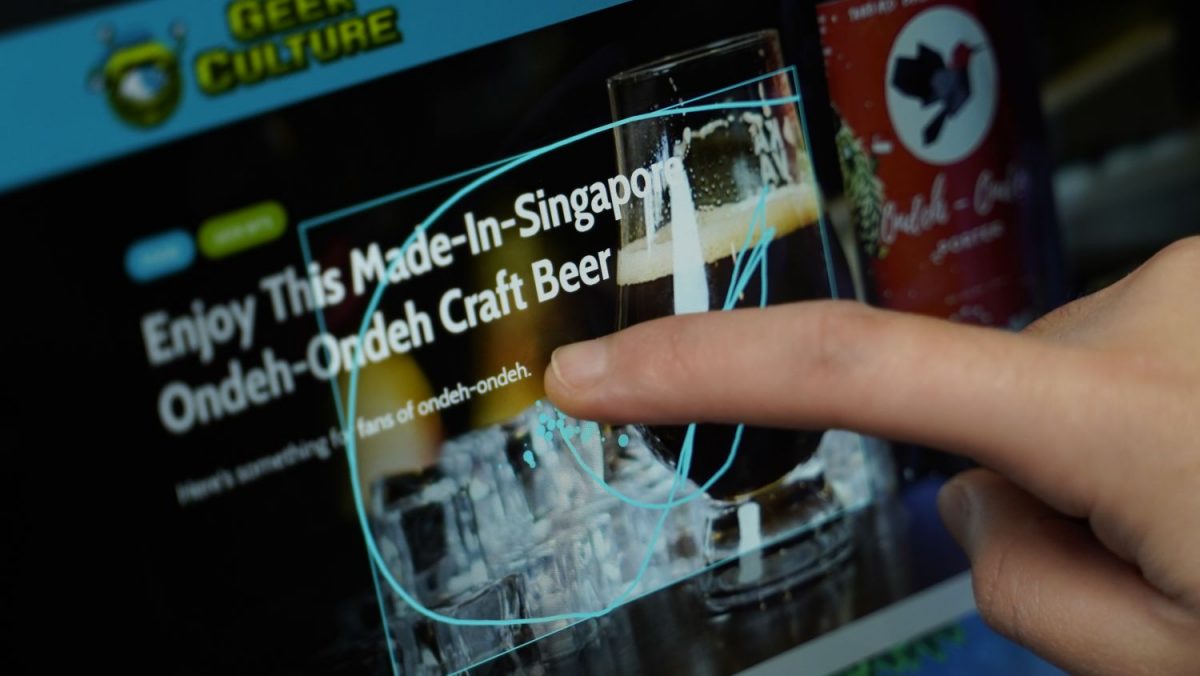 With so much finger swiping and touching across the display, you may become concerned over the fingerprint stains which will be a chore to remove. In view of that, Huawei has layered the display with Corning Gorilla Glass and an anti-fingerprint coating which both protect the screen from scratches and keep the glass stain-free. However, those with oilier or stained fingers will still inevitably leave some smudges behind.
Considering that Apple is one of the leading players in the laptop wars, Huawei is quick to learn and borrows aesthetics from them again. From the width of the keyboard, white-on-black keys, clickpad positioning and even the dual speakers at each side, the keyboard certainly mirrors that of a MacBook Pro. The keyboards are also backlit to add an extra digital shine.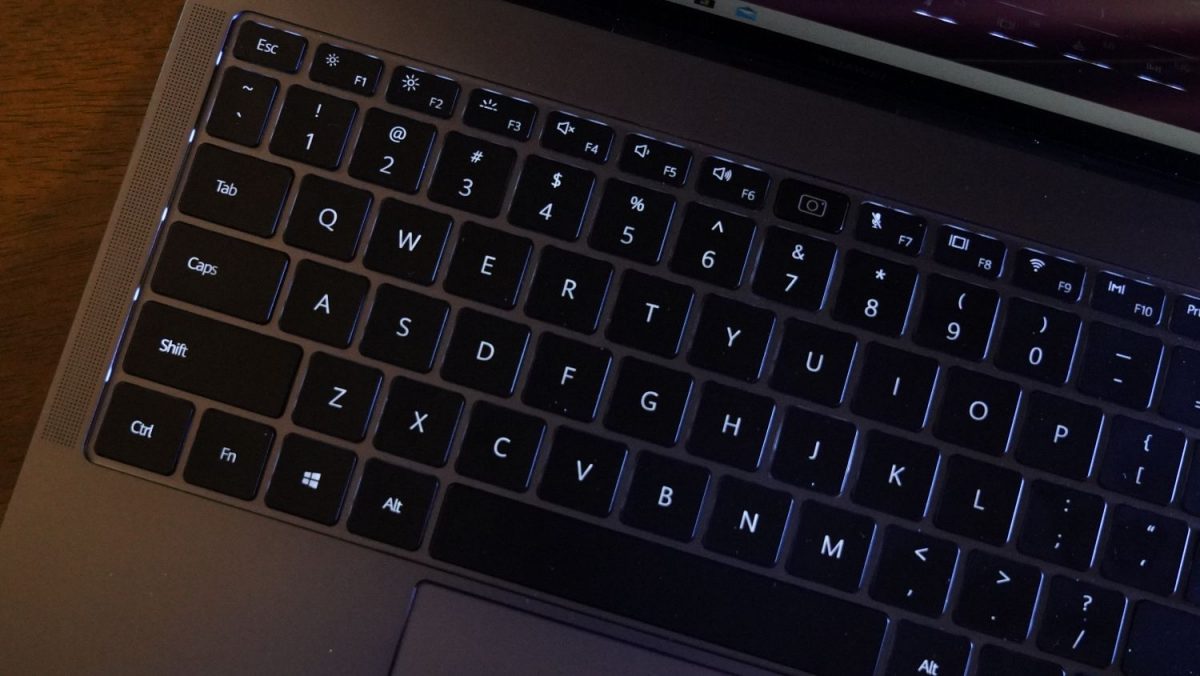 That being said, the MateBook X Pro's keyboard does offer its own secrets that gives it an edge over other similar builds. A nifty little webcam is nestled in the top row of the keyboard, which can be popped open with a small press of the finger. This is great for users who value privacy as we now will not have to waste stickers to cover up the webcam. However, although the keyboard webcam is a cute surprise, it is rather impractical due to the unflattering non-adjustable angle. It also means that you will end up knuckling your camera if you wish to type during your video calls with your professors or group mates.
Since the keyboard follows the tried-and-true Apple design, Huawei doesn't have to worry about user comfort while planning the spacing of the keys. Instead, Huawei focuses on making the keys feel "clickier", for a more satisfying typing experience as you glide your fingers across. The keys also respond quickly, with barely any lag when between the screen when typing or gaming.
The tactile clickpad also allows for easy scrolling or mousing over areas on the screen. However, the sensitivity of the clickpad, though not unwelcomed, may amount to an inconvenience to some as a light brush over it will elicit an immediate response, thus causing mini-accidents such as texts being unintentionally moved around.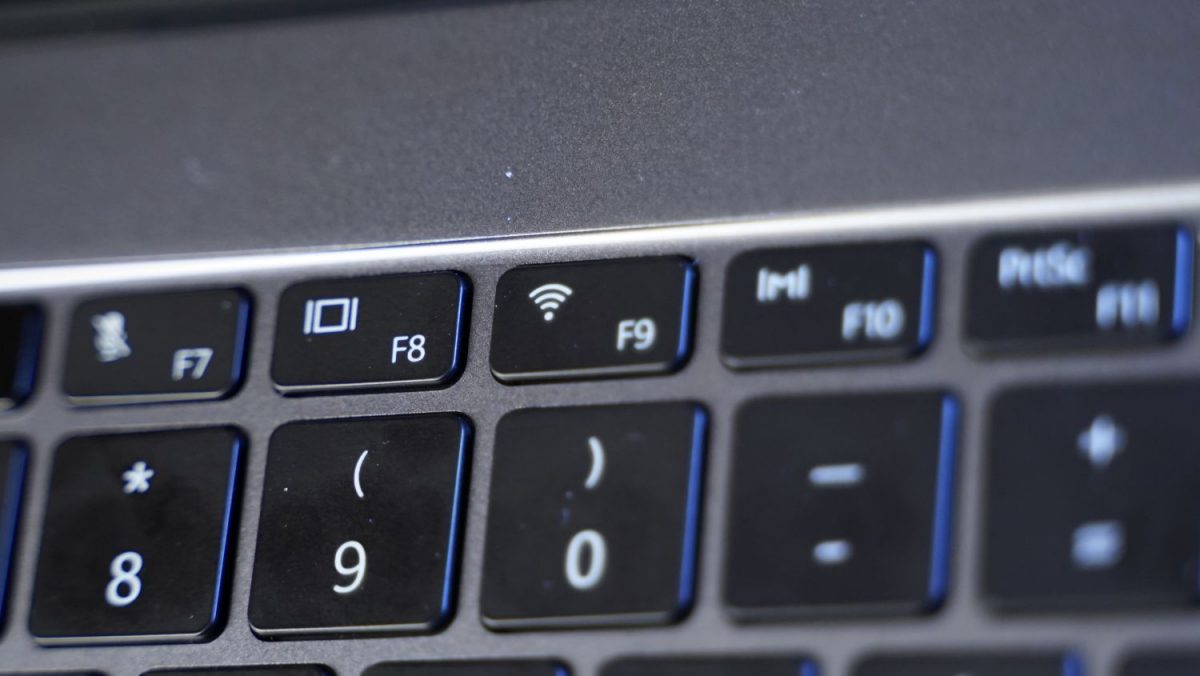 And while the top of the keyboard features no futuristic Touch Bar, it is lined with an array of convenient shortcuts to make various adjustments such as adjusting the screen brightness, volume and even a button to enable or disable WiFi. The round power button located at the top right of the keyboard also doubles as a finger scanner for quick unlocking.
For those who are fretting over the effects of the trade ban, have no fear – unlike the phones, Huawei laptop users can still use Google software. Downloading Google Chrome is easy and you will not face any issue, in fact you can also access drive and other Google apps as per usual as the limitation only affects the Huawei Android phones and not their Windows laptops.
The generous 16GB memory and 1TB SSD storage space also means that the MateBook X Pro has a large capacity, ideal for dealing with heavy duty work of content creators or gamers. Coupled with that is a 10th Gen Intel Core Core i7-10510U Processor, with up to 16GB RAM and NVIDIA GeForce MX2503 the MateBook X Pro packs an impressive amount of power packed for its price point of S$2939.
With the graphics processor, the MateBook X Pro struggles a little less with 3D rendering or 4K video editing. You can easily run Photoshop with Google Chrome and Word in the background along with a YouTube playlist and experience little to no lag with short load times.
Boasting a long battery life of 56Wh, the Huawei markets the MateBook X Pro to be able to handle up to 15 hours of regular work or 13 hours of continuous video playback without charging. We were still skeptical at first as most laptops barely make it to a 9am to 6pm workday. But the MateBook X Pro does not disappoint as it is able to last around 10 hours without charging when doing regular work and surfing the internet.
And while the battery life does dip significantly faster though when gaming or video editing, the long lasting battery for regular work is still a bonus to people who prefer to work on the go. You can easily bring your MateBook X Pro out with you for an entire day without the added weight of a bulky charger.
A design flaw would be how the MateBook X Pro heats up quite a bit when the power is especially low. However, this only happens when the laptop is really pushed on low power. The laptop does charge pretty quickly, taking only a little over an hour to become full again.
Ports wise, the MateBook X Pro attempts to do users a favour by including a 3.5mm Stereo Headset Jack, a USB-A Port (USB 3.0 with maximum output of 5V/2A) and 2 USB-C Ports (USB 3.1 with maximum output of 5V/2A). While the USB-A port is a welcome addition due to the number of Hard Drives, SSD Card Readers and even external Keyboards that still connect via that, the laptop will be more user or student friendly if it included a HDMI port, as many students still hook up their laptops to projectors or monitors in school for presentations and the like.
Huawei attempts to combat this issue by including an external MateDock 2 Docking Station, an adaptor which includes extra ports such as the HDMI port, VGA port, another USB-A port and another USB-C port. However, the MateDock 2 is rather bulky and having to carry it around defeats the purpose of having a lightweight and portable laptop.
And like all other Huawei devices, the MateBook X Pro also features the Huawei share, allowing for Multi-screen Collaboration between the Huawei phone and the laptop via NFC. With just one tap of the phone onto the Huawei Share sticker, you can easily drag and drop files from your phone to the notebook instantly without having to connect external cables or wait for long Bluetooth transfers.
Long story short, the Huawei MateBook X Pro boasts some surprisingly powerful hardware and high performance speeds for its light and thin form factor. The laptop is ideal for play and productivity and quite affordable too as compared to other more expensive competitors out there with the same level of performance. Students and content creators will find this laptop friendly to them if they wish to transition from Mac OS to Windows system and casual gamers may consider this laptop if they ever wish for a less pricey gaming device.
GEEK REVIEW SCORE
Summary
The Huawei MateBook X Pro is a lightweight and portable notebook which delivers great performance and even features a gorgeous almost-borderless screen. It is a notebook more suited for students, content creators or casual gamers and will pair up best for those who already own a Huawei smartphone.
Aesthetics -

8/10

Build Quality -

8.5/10

Performance -

8/10

Value -

7.5/10

Geek Satisfaction -

8/10
---

Drop a Facebook comment below!