First, there was R2-D2. Then came BB-8, and later BD-1. But with the end of the Skywalker saga, we now have a fourth cute, beeping droid do send our hearts aflutter to no end – D-O. And how Hasbro has done a number with this little guy as an interactive droid.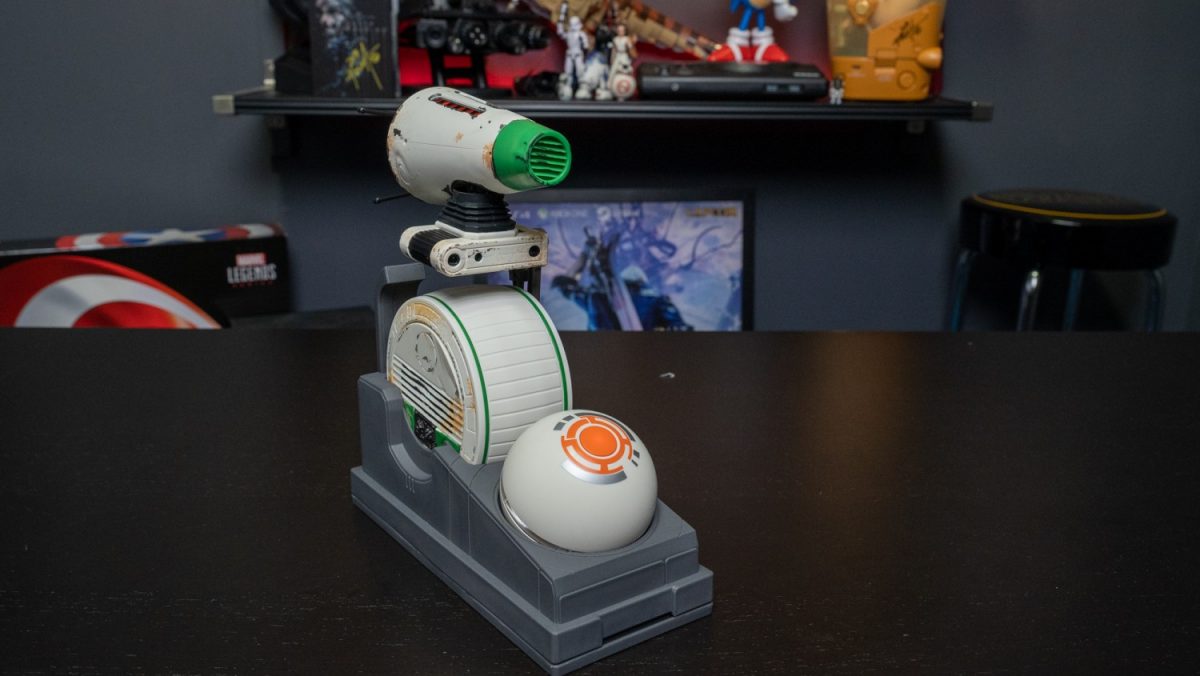 If you've seen the many trailers for Star Wars: The Rise of Skywalker by now, then you'd be quite familiar with Team Rey's newest droid friend, D-O. The diminutive, uni-wheeled fellow stole our hearts the moment we saw it, being no larger than a chicken.
Heck, it even looks like one, too. But despite its chicken-like features, it actually behaves more like a dog, as per Disney's design.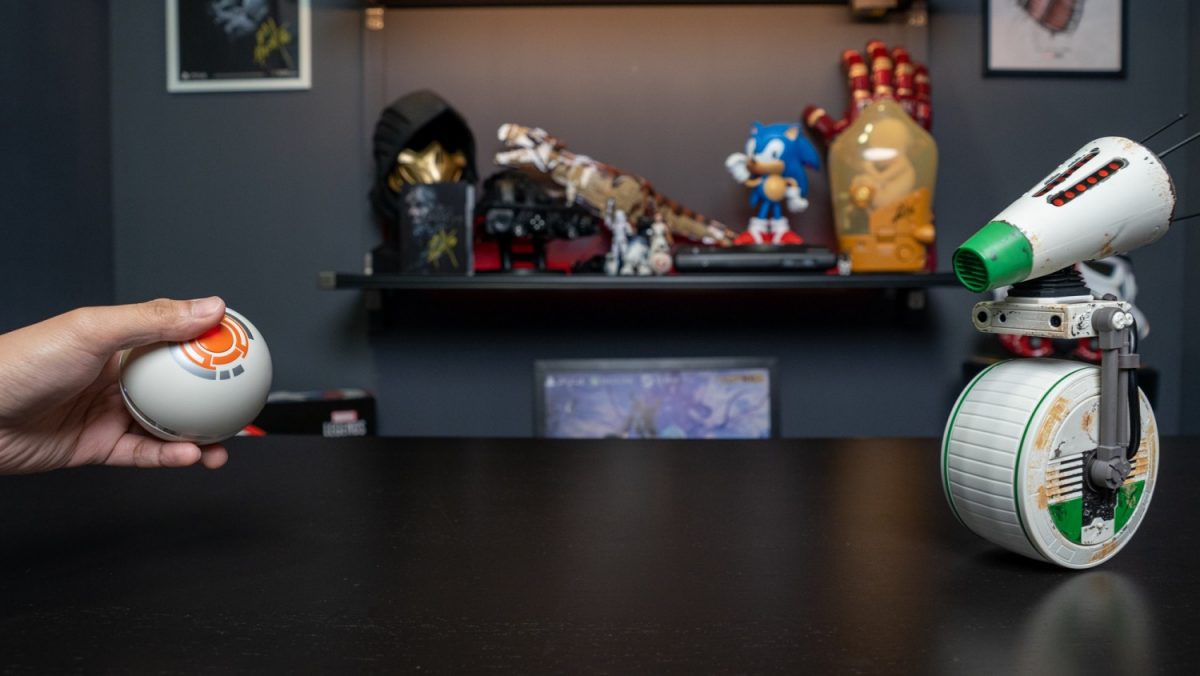 Hasbro did a superb job of recreating D-O, even if this toy is mainly made out of plastic. The weathering effect across the body is quite on point, and there are even small kinks in places to reflect the worn look of the droid. The grooved wheels are rubberised so that D-O can grip most surfaces (though it's recommended that you get him to run on flat surfaces for the optimal play experience).
Anyway, D-O comes with a ball with which you can boot it up with, a USB 2.0 cable to charge it, as well as a stand that you can rest it on when not powered up.
In any case, D-O is the closest you'll get to the actual thing from the movie, not just in aesthetics but also the way it moves.
D-O's movement is influenced by an infrared sensor on its head, which then is controlled by an infrared receiver on the ball that it comes with.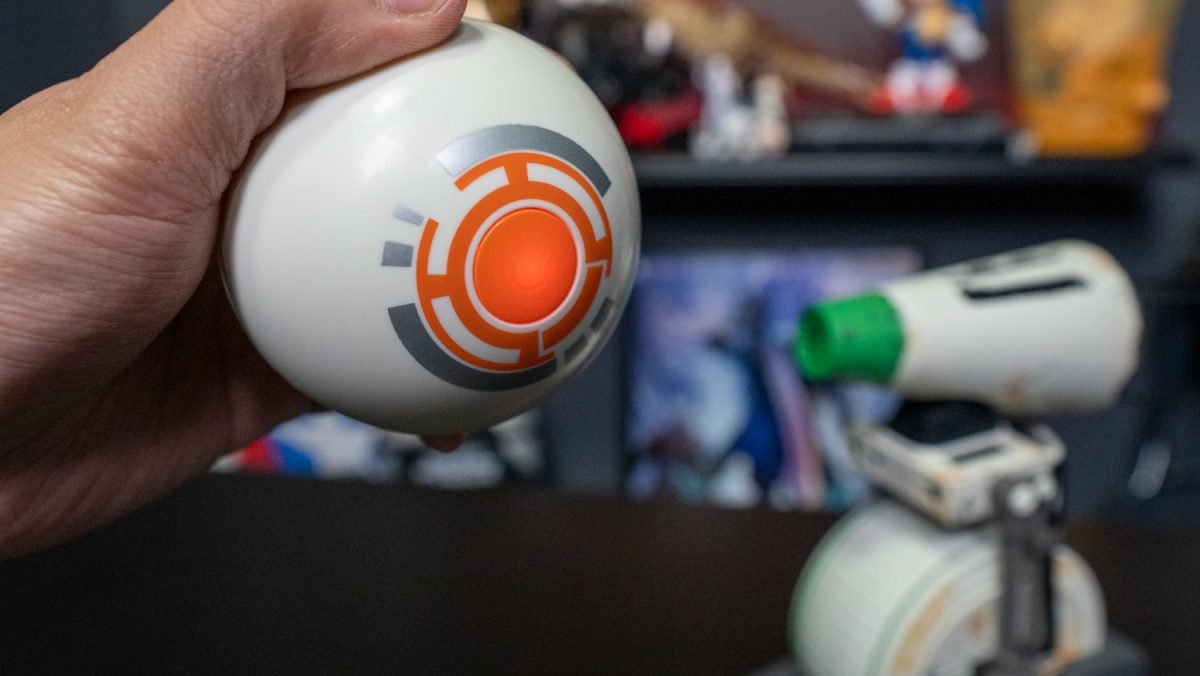 To activate it, simply press on the button on the ball, and D-O will boot up with a beep and a whirr, lights and all. Don't worry about it losing balance while it's switched on; it actually balances quite well even when left alone.
The sounds and movements D-O makes are true to the movie as well, which makes playing with it a great deal of fun. After pressing on the button once, D-O will immediately respond with various clicks and beeps, and will proceed to race to find it, wherever it is. You can also walk around with the ball and have D-O follow it as well, which adds to the cuteness factor.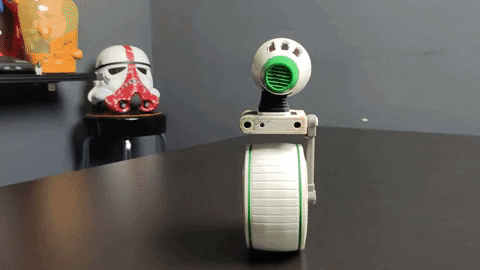 If you want a more comprehensive play experience with D-O, you need to use the (free) D-O companion app on either iOS or Android.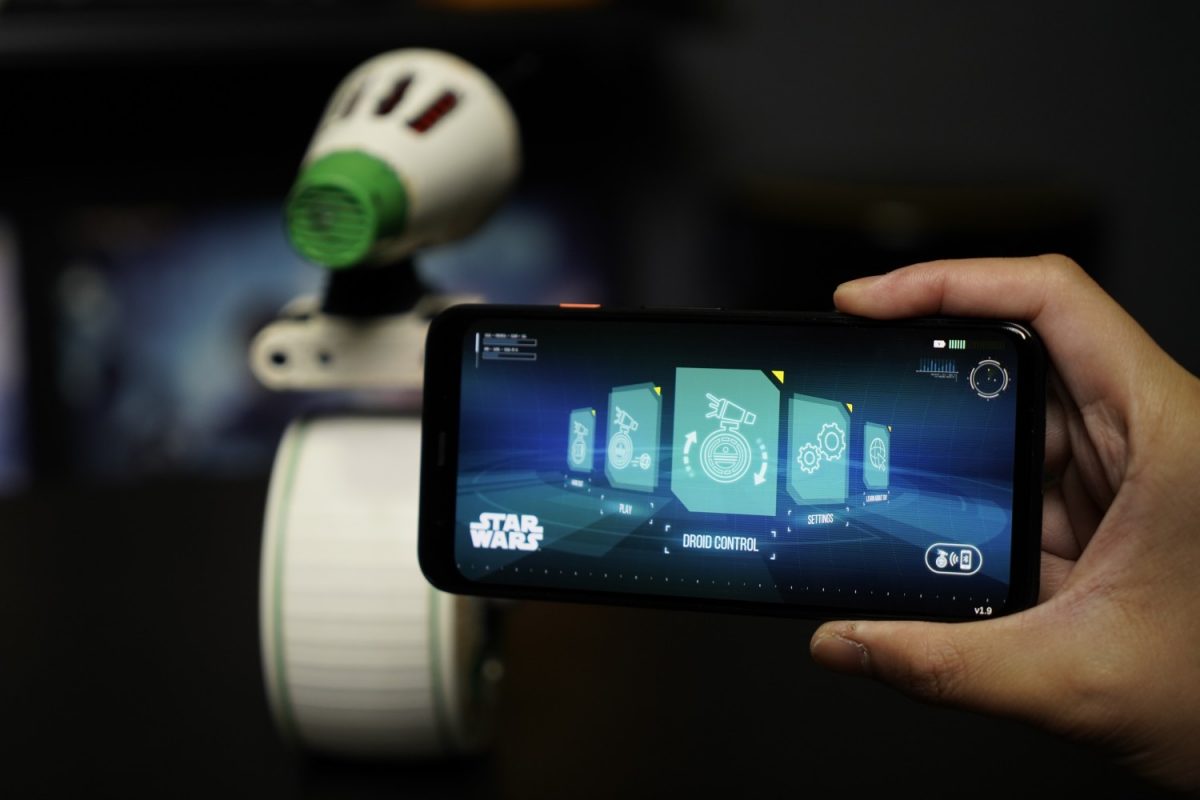 This app really makes D-O come alive, as it allows you to directly control its movements and expressions like a remote control via Droid Control, or play mini-games with it via the Play feature. Controlling D-O this way is actually quite smooth; we experienced very little to no input lag when getting it to move forwards and backwards, or tilting its head from side to side.

The expressions D-O plays out are well-varied and highly emotive, ranging from chirpy, happy beeps, to long, drawn-out wails of sadness. Not to mention this is all coupled with it just jittering about. It's hugely entertaining to see, and will no doubt engage you and your kids all day long.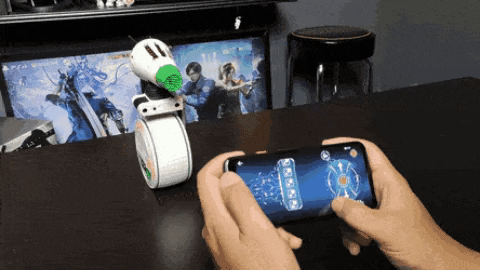 While D-O is no doubt fun to play with, there are some notable hiccups to its build quality that may sometimes hinder your experience with it. Firstly, despite us saying it balances well even with a single wheel, it doesn't really hold up well while on the move. It very often loses balance when turning.

When that happens, the antenna on the back of its head tends to come off rather easily as well, meaning you'll have to pick up the fallen parts and reassemble them just to get it up and running again. Even while rolling on flat surfaces, D-O still suffers from this issue. Unfortunately, there isn't any software patch to fix this, so it's something you'll have to get used to.
Furthermore, the wheel tends to pick up dirt rather easily, especially since it is a rubberised wheel. It will get sticky over time, and will become increasingly troublesome to clean. This is another inevitability which may or may not severely hinder your play experience, depending on how much of a germaphobe you are (we imagine you'd be deploying D-O on the floor of your house, where the dirt accumulated will be the most no doubt).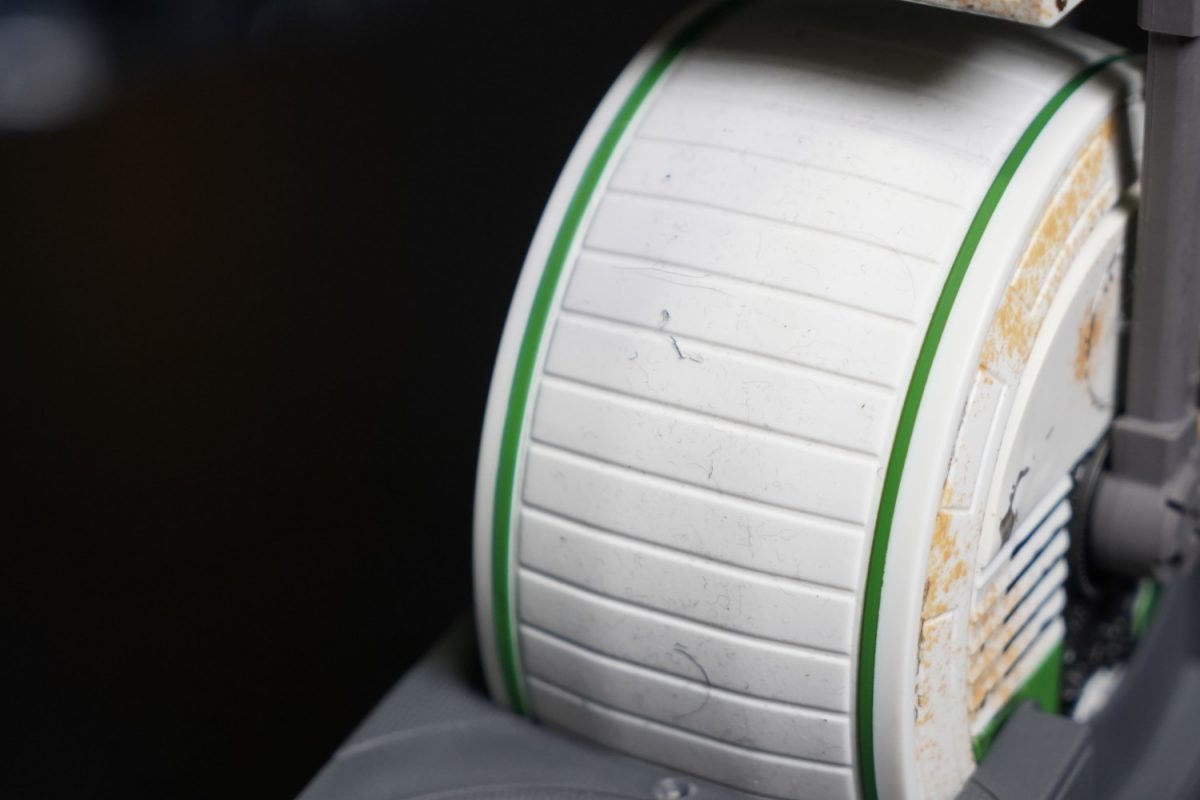 For all its quirks, the D-O Interactive Droid is still an amazing new addition to your household, especially if you have a kid who wants a new companion (we just hope your dog/cat/pet can tolerate this little guy's quirks too, so please consider that before buying as well).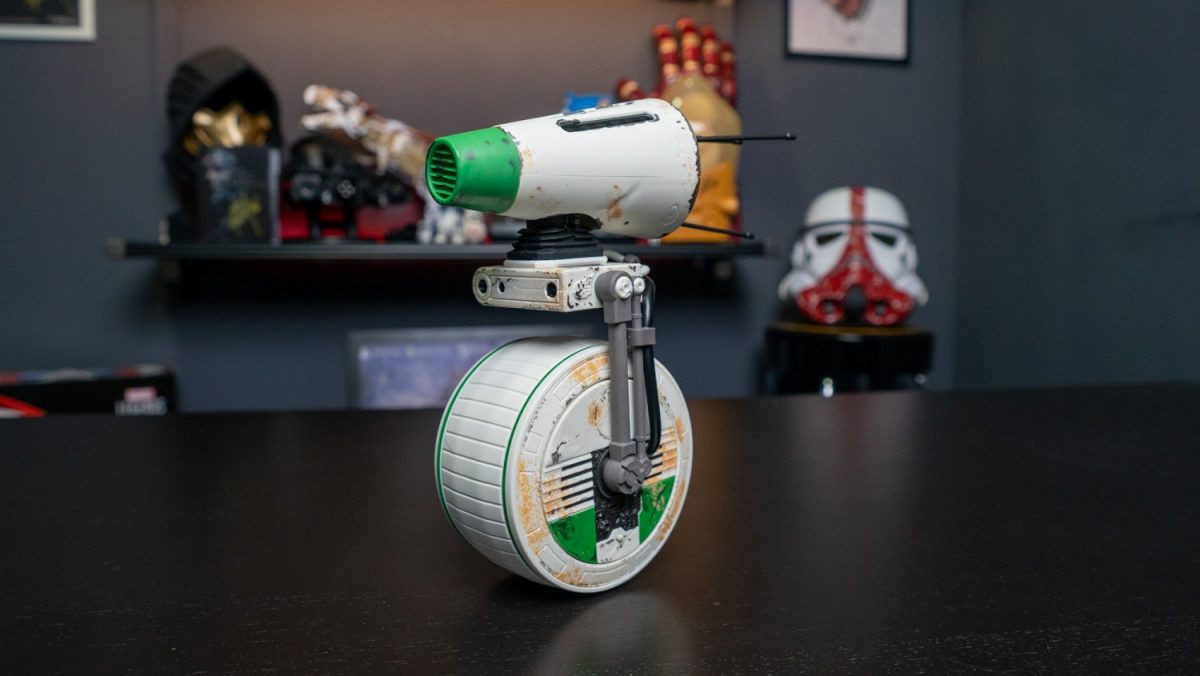 If you're looking to get one after reading this review, you can certainly do so, at either Target stores in the US for US$149.99, or at Toys'R'Us stores in Singapore for S$299.99.
Also, having this dude by your side when you watch Star Wars: The Rise of Skywalker isn't such a bad idea now, is it?
GEEK REVIEW SCORE
Summary
Hasbro, you've done it again with a stellar new way to introduce the Star Wars franchise's newest, cutest droid to the little fans with D-O.
Aesthetics -

9.5/10

Build Quality -

7.5/10

Playability -

9.5/10

Value -

7.5/10

Geek Satisfaction -

9/10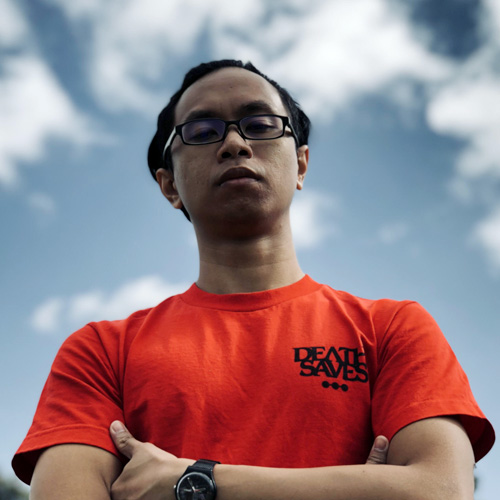 Marion has a serious RPG addiction. Sometimes it bleeds into real life; he forgets to sleep because he thinks he has a Witcher's body clock. Forgive him in advance if he suddenly blurts out terms such as "Mind Flayer" and "Magic Missile", because never once does he stop thinking about his next Dungeons & Dragons game.