It's the time of the year when the sun sets, the barriers go up, confusion and fear set in, and scores of visitors across Singapore gather at one location where they race to catch the biggest night that the reigning season has to offer, since it has been put on pause for the last two years, due to the frightening pandemic.
And we're talking about Halloween Horror Nights 10 (HHN 10) which returns to Universal Studios Singapore (USS) theme park with bigger scares and horrifying depictions of monsters and mayhem, courtesy of Halloween, a celebration of remembering the dead that is observed by many on 31 October, but typically takes place across the whole month.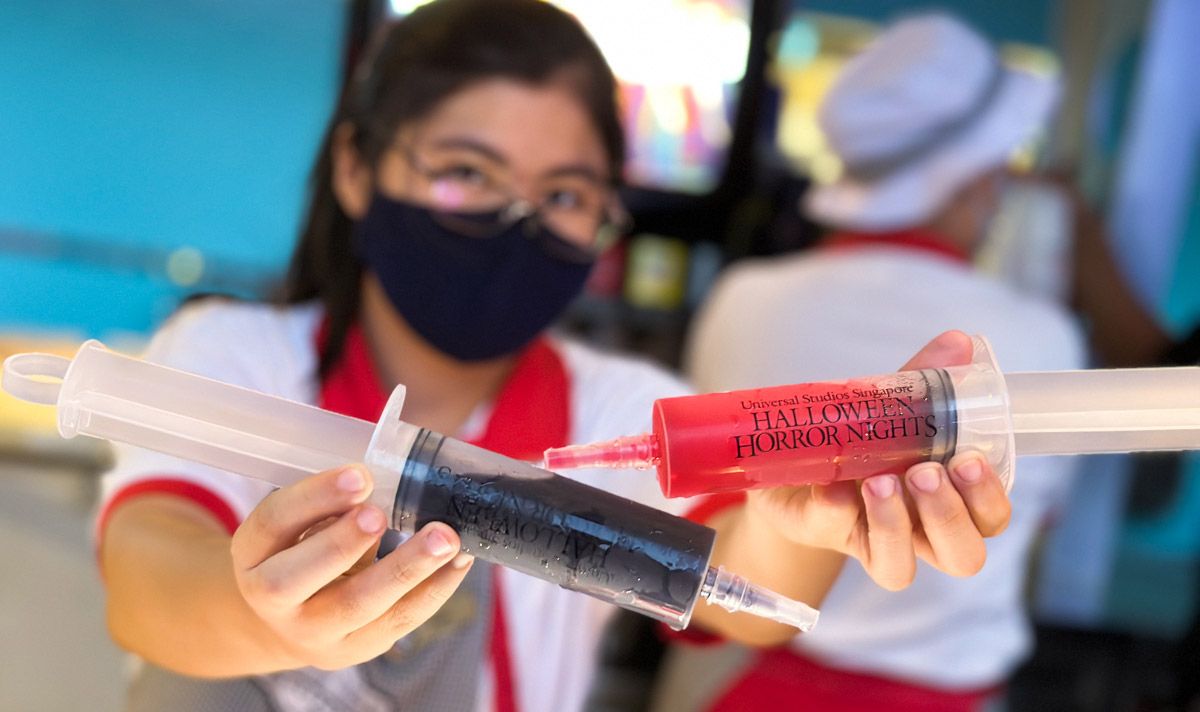 And from 30 September to 5 November, from Thursday to Sunday nights, USS will be transformed into a hellscape, as areas within the park are converted into thematic haunted houses that dare visitors to enter, while other parts are turned into open air scare zones that challenge you to go through. Complete with smoke effects, neon lights and scare actors, some who can possibly put Stranger Things' Vecna to shame, HHN10 is the perfect controlled environment that asks you to pay good money to be victimised and terrorised, even though you know that nothing is real, and it's all acting.
But it's oh so worth the price of admission.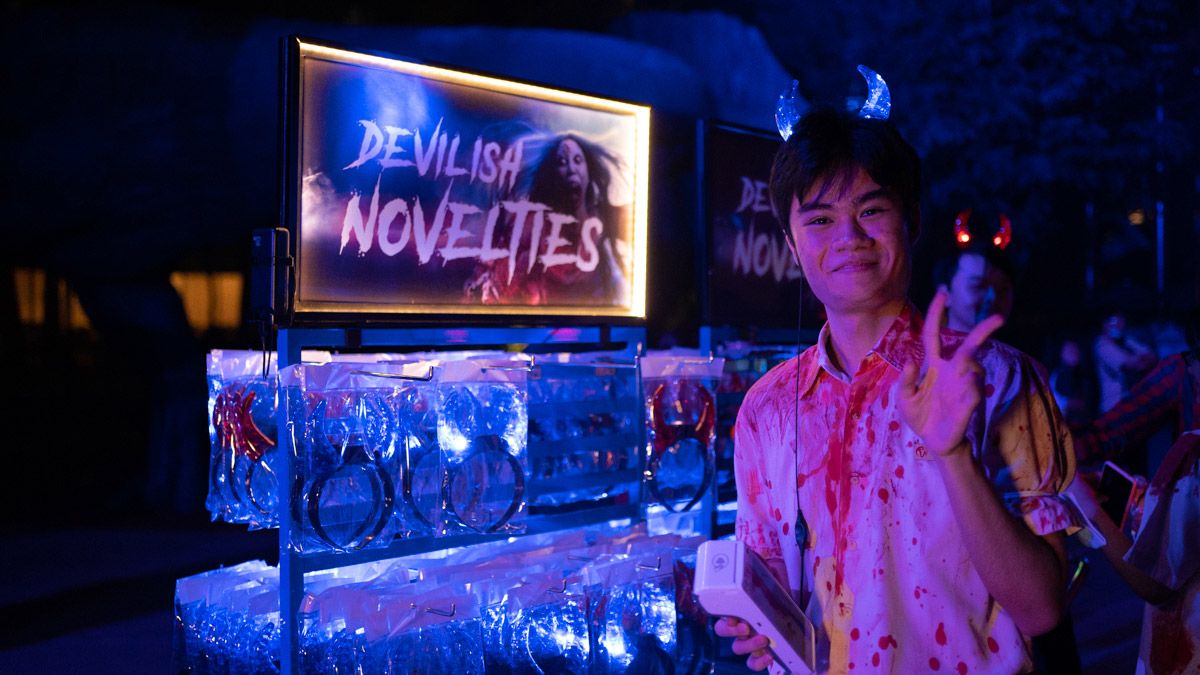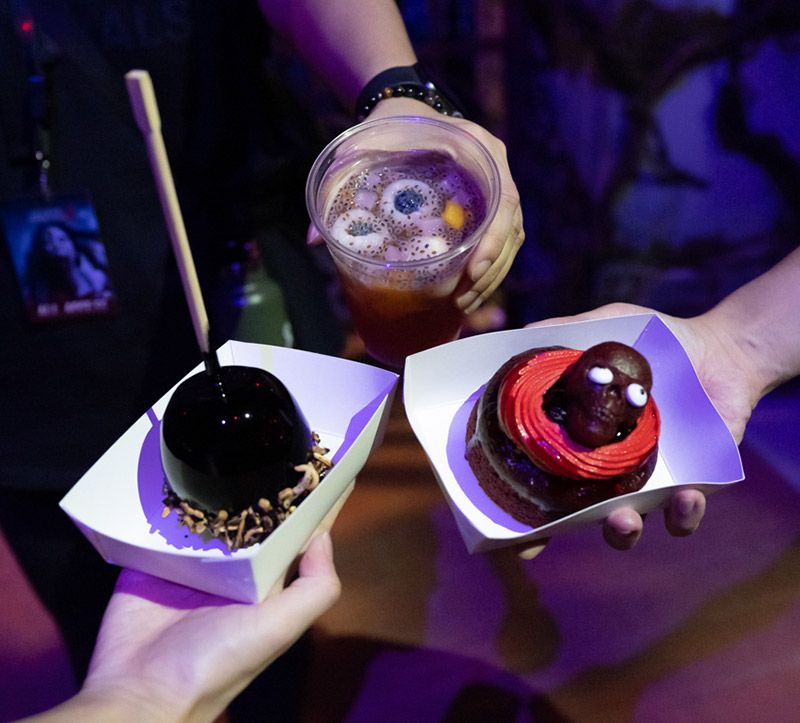 This year's fest factor is both bigger and smaller at the same time, with just three haunted houses and two scare zones, but it's about quality, not quantity as the previous episodes could have up to five (HHN 6 in 2016) haunted houses and more scare zones and shows combined. The flip side was that the park would be packed, and it became almost impossible to queue for all the areas, and enjoy the exhibits.
As you enter the park, embrace this year's The Silent Auction Scaremony performance that is part dance, part Squid Game and partly a distraction with projections, blood work and some corny dialogue meant to set a tone. There's a mange styled illustrator looking for a big break and tapping on a high body count to raise his profile. His Joker-inspired Cheshire cat grin aside, the Killustrator talks a good game but we're not here for a show and tell – make us shit our pants, not bore the pants off us.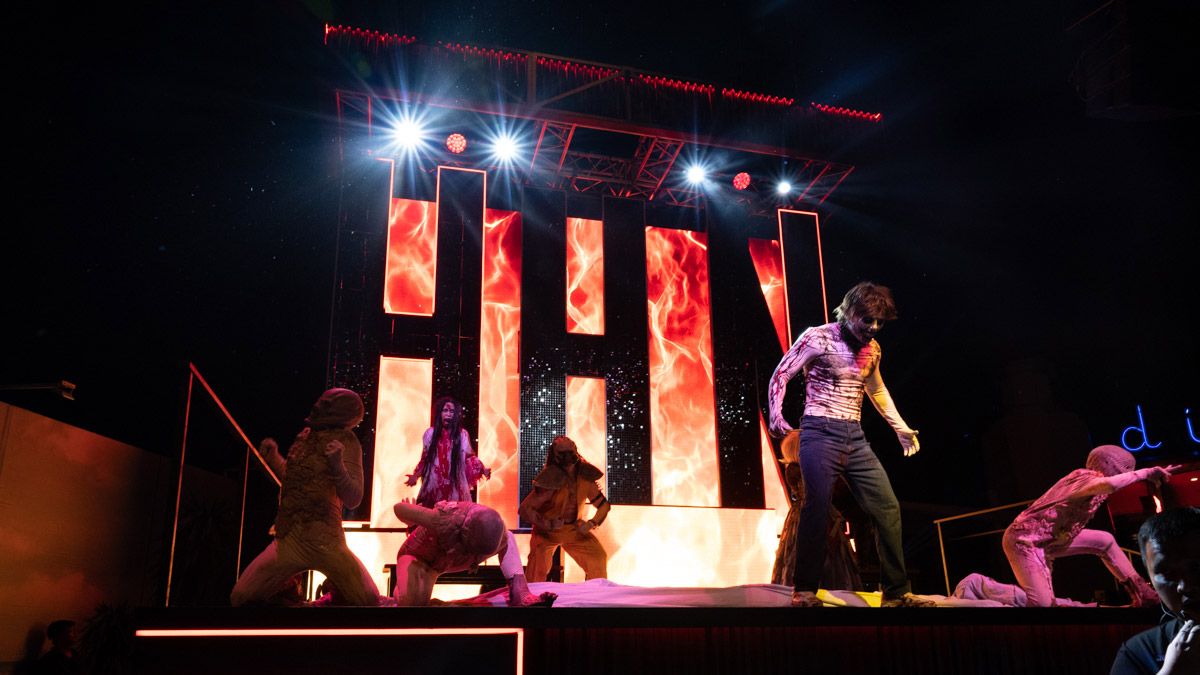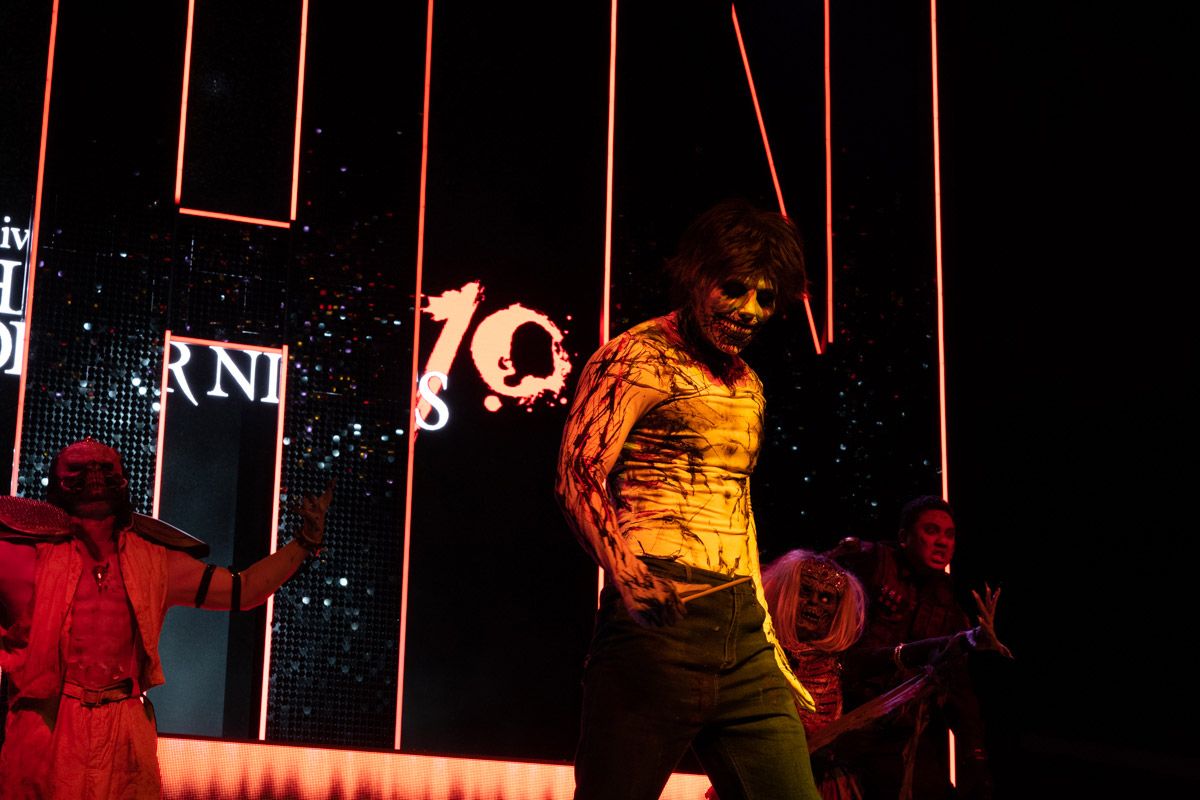 This year's three haunted houses are split across Western and Asian influences, with the expected zombie showcase, now considered to be a global appropriation, taking up the last one. Hospitality of Horror is, as the name suggests, a haunted hotel (and not hospital) that's beautiful, pristine and resting on haunted ground, which, in its rather Colonial stylings, could very well be a British hotel on the island of Sentosa itself.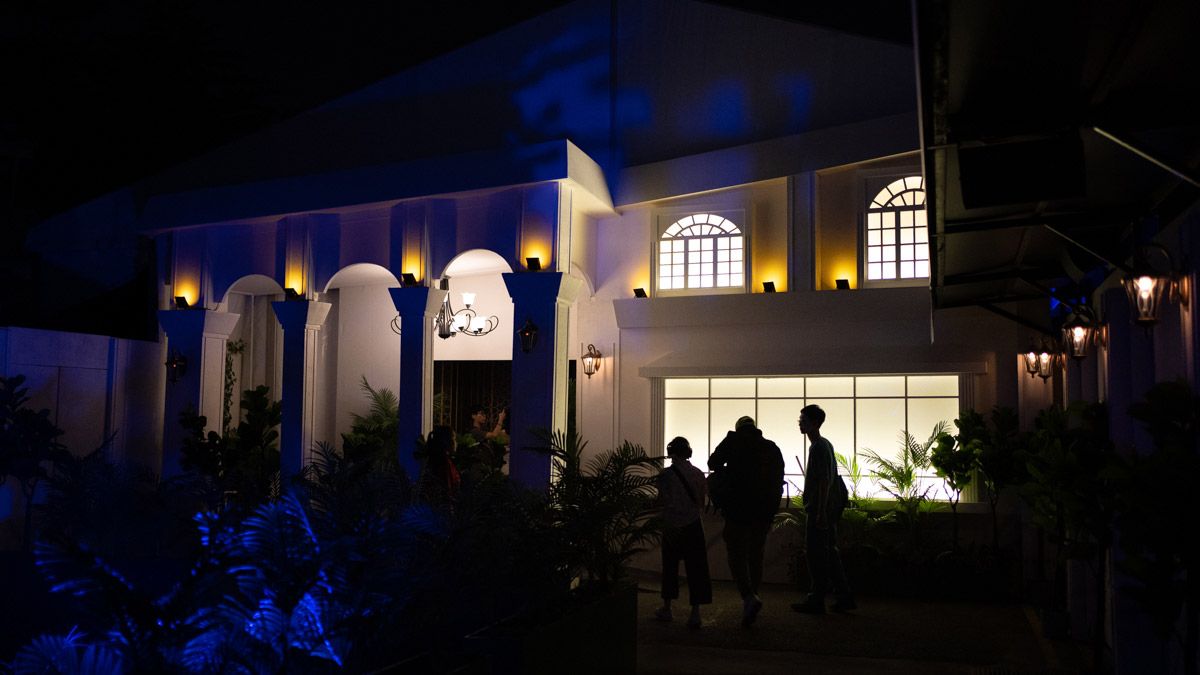 The key elements of a good haunted houses are small areas with corners, hidden areas for scare actors to hide and perform jump scares, and an atmosphere that reflects the terrifying mood of the creepy room, and Hospitality of Horror nails two of the three prerequisites. Scare actors these days know that they are not simply ghouls made to pop out of their hidden areas, and they are prepared to read the individuals in the room, to find the perfect moment to pop out, and it can be that you see the actor scare the group in front of you, but it doesn't repeat itself for your group. That's because the actors know better than to be predictable, and can gauge if they have spotted, and skip some groups to better scare the one that comes after.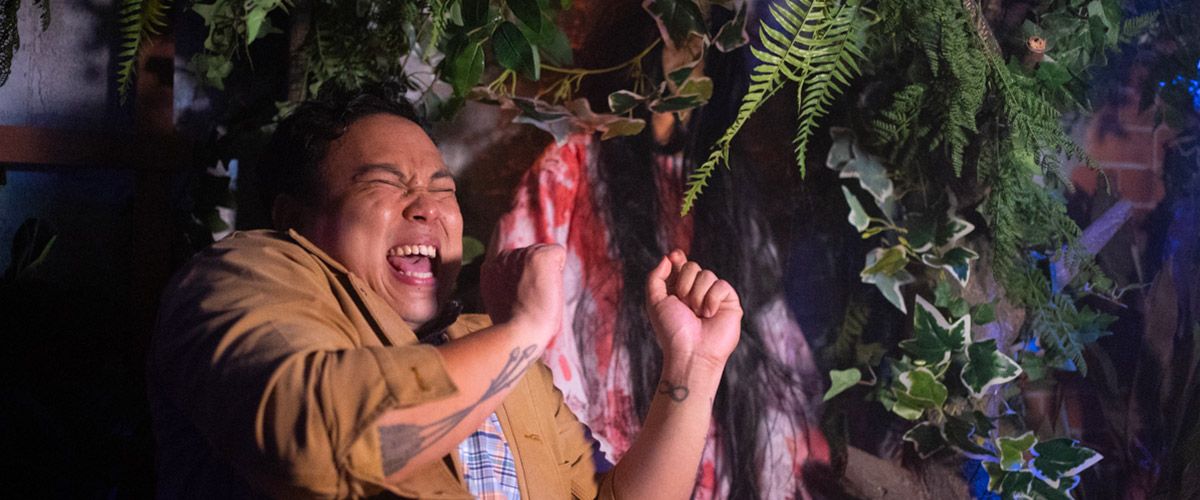 The smaller areas are also well presented, from the lobby with a falling chandelier, and a hotel room with a zombified bride sitting there. Alas, the one thing about a haunting in a new hotel that doesn't look as dated or worn out as say, the Overlook Hotel? The lights, and shiny marble-like material reveals cracks where it's obvious that there's a hidden area with a ghoul, fiend or demoness hiding behind, waiting to jump out to scare you. It's like spotting the sleight of hand during a magic trick, and it pauses the scare factor and removes the immersion along the way. Make this your first visit please.
Thankfully, the zombie-led Operation: Dead Force plays out like a chapter from the Resident Evil video game franchise, where you walk through dimly lit laboratories and chambers with flashing lights and distractions galore that also remind you if zombies were to really chase you, there's isn't anywhere else to run before you emerge from the filth and gore as one of the many undead roaming this haunted house. There's one chamber, with a medical bay and a path that goes around the chamber, and you have a scare actor "eating" away at the poor victim, that is so reminiscent of many post-apocalyptic movies, and the build up of this chamber, with its wrap around effect looks like a movie set. Make sure you get your camera ready to snap some photos, unless you get caught because no photography is allowed.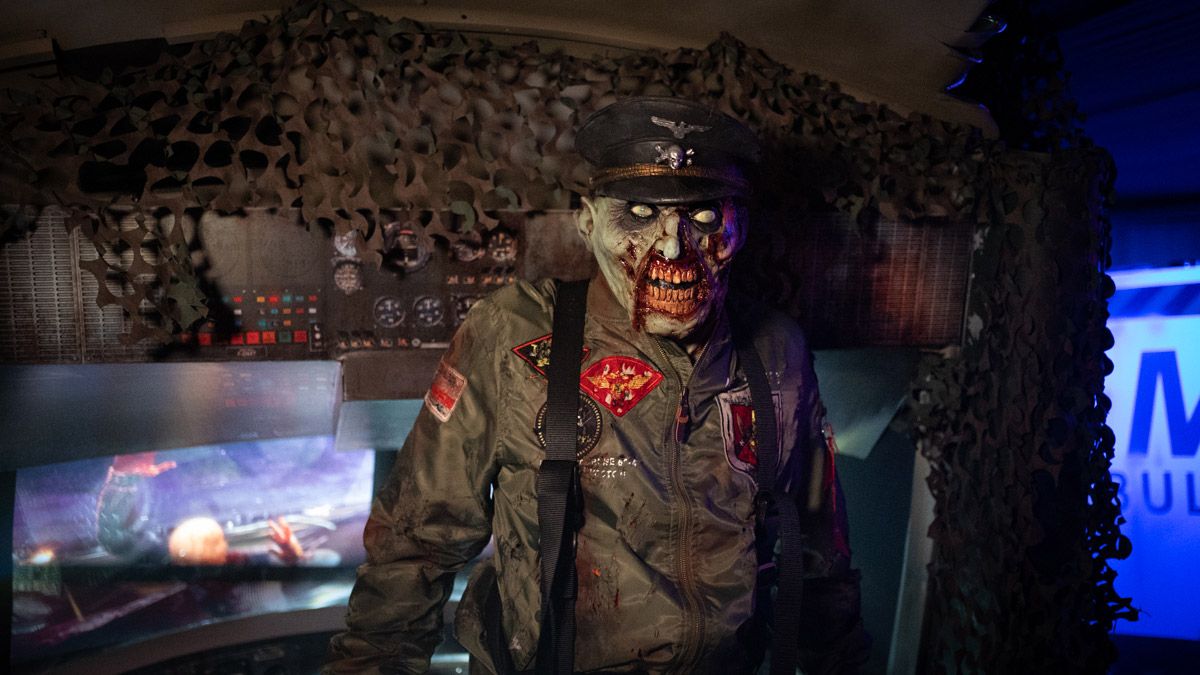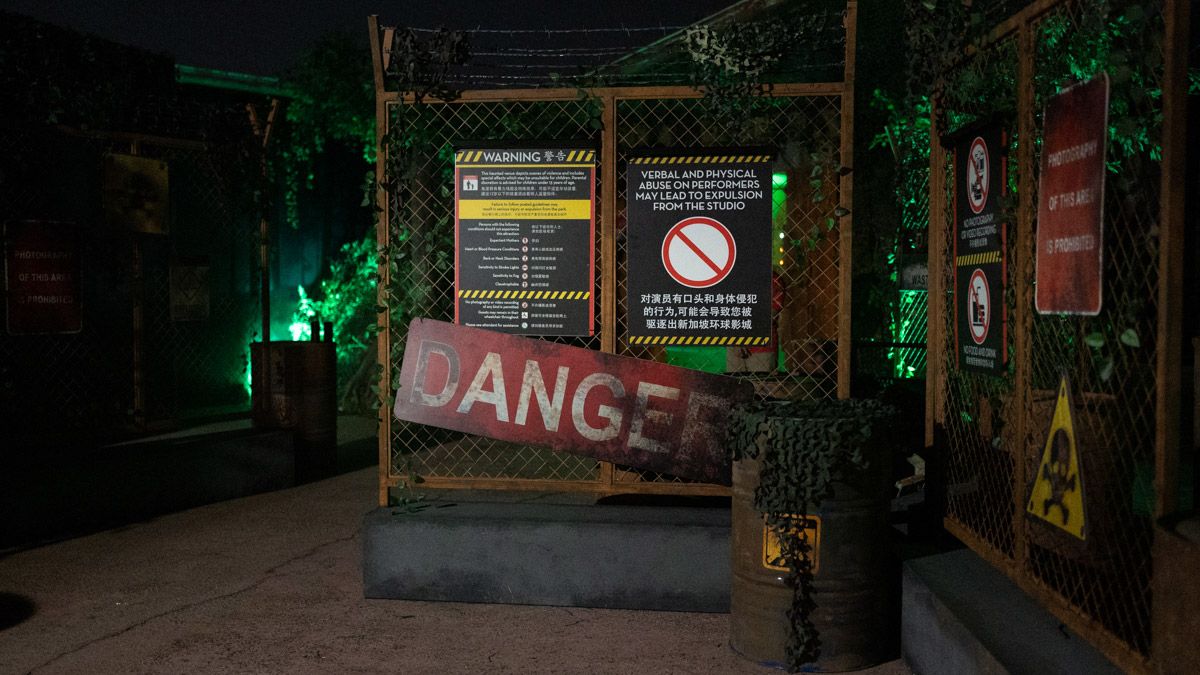 Just beware of broken life-size glass chambers with movement within – you never know which ones are filled with props to distract you, and which one actually has a resident creature waiting to just reach out to scare you. This house is located by the WaterWorld live show at USS and if you've been to enough HHN shows, you should know that this house tends to always be a stand out.
But the best of the house, which should be the first you come across as you enter the park, is the Killustrator: The Final Chapter, with the entrance located beside the Pantages Hollywood Theatre. The villainous Killustrator dominates this cerebral abode, bringing you to a Singapore inspired setting complete with HDB styled corridors, three room flats and broken-down MRT trains that are actually scary because these are real and very familiar.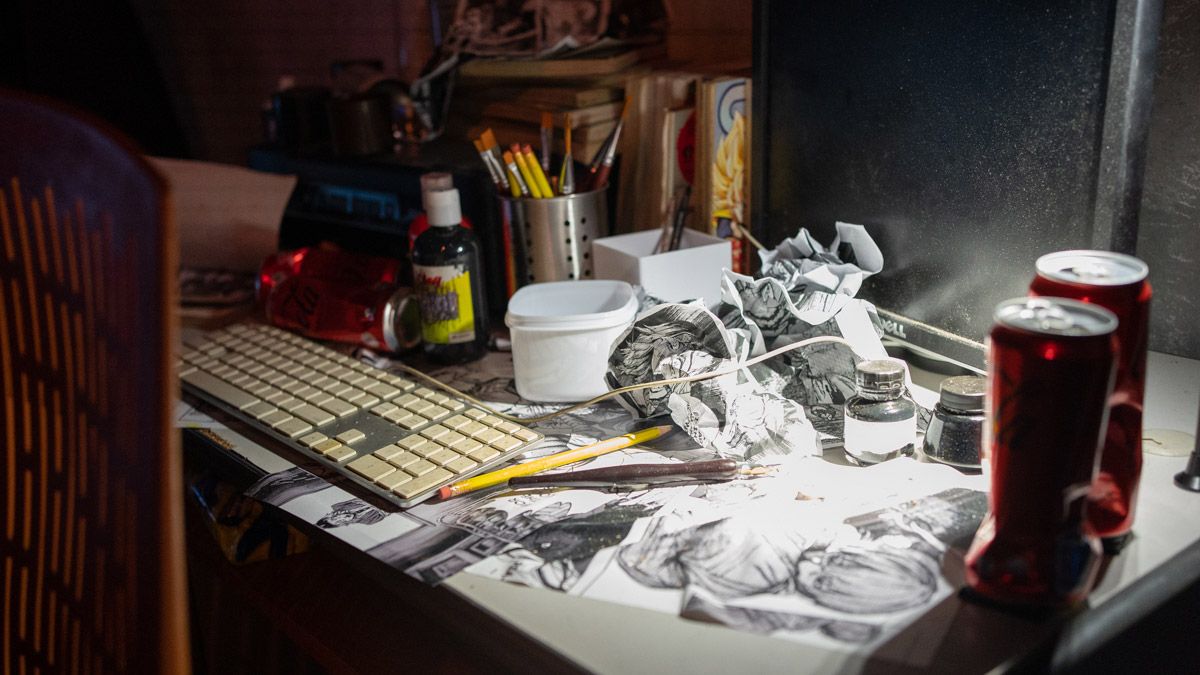 The walkthrough slowly progresses into a mental journey of a broken individual, represented by psychedelic lights, rooms littered with drawings and a little school girl. I'm not sure if you will spot her because she just positions herself crouching in an area that doesn't spell terror, but when the lights flash and you turn to see a Ju-on inspired Toshio Saeki looking up at you – it's a sight that will send chills shooting across your body. In fact, this house is the one attraction that deserves a return visit if you have the time and patience.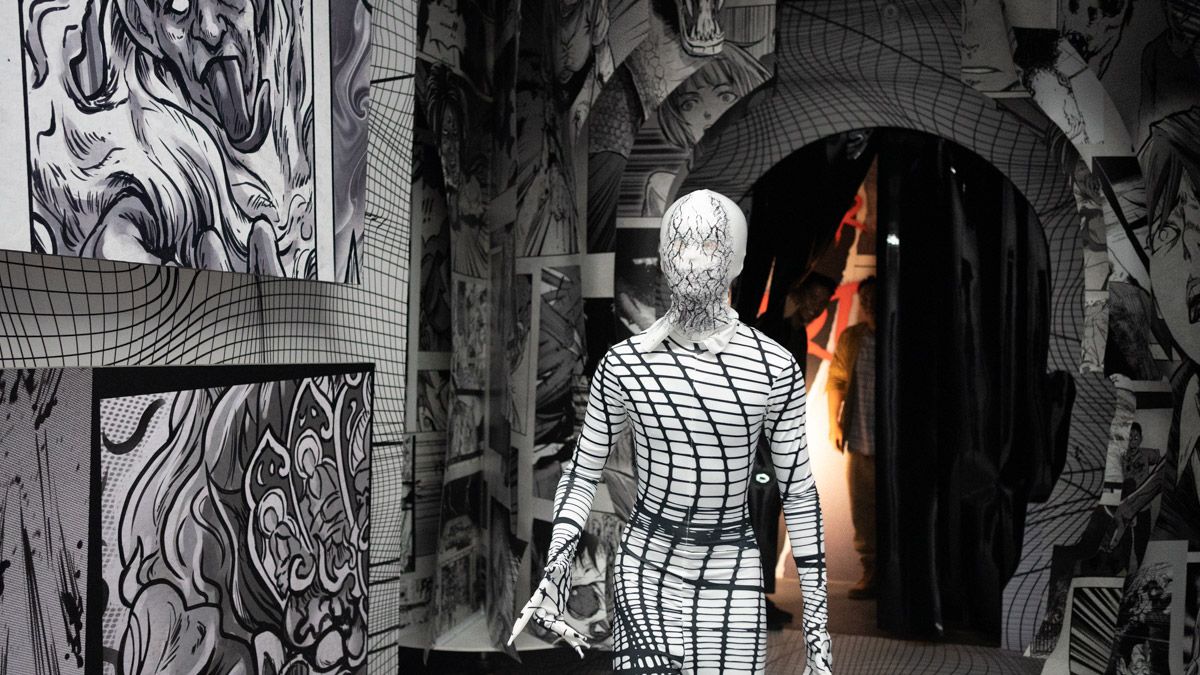 One thing to note about all three houses is that the stench of new paint, wood and rubber is pretty much gone. In previous years, the smells generated by the freshly crafted houses also broke the illusion, as your brain is confused by how something that looks old and worn out can smell like it was newly made. The folks behind HHN10 have managed to dial down the 'new house' atmosphere which does make you wonder – did they consciously do so and how, and did they dig out old exhibits from two years ago and recycle them? One's definitely scarier than the other.
Otherwise, the two scare zones are there to fill your time. Dark Zodiac, located by the path leading up to the Transformers Ride, isn't as heavily transformer as before, with three backgrounds populated by some ghouls until you get to the end of the road where there's an alter flanked by a circular screen flashing the symbols of the 13 astrological signs.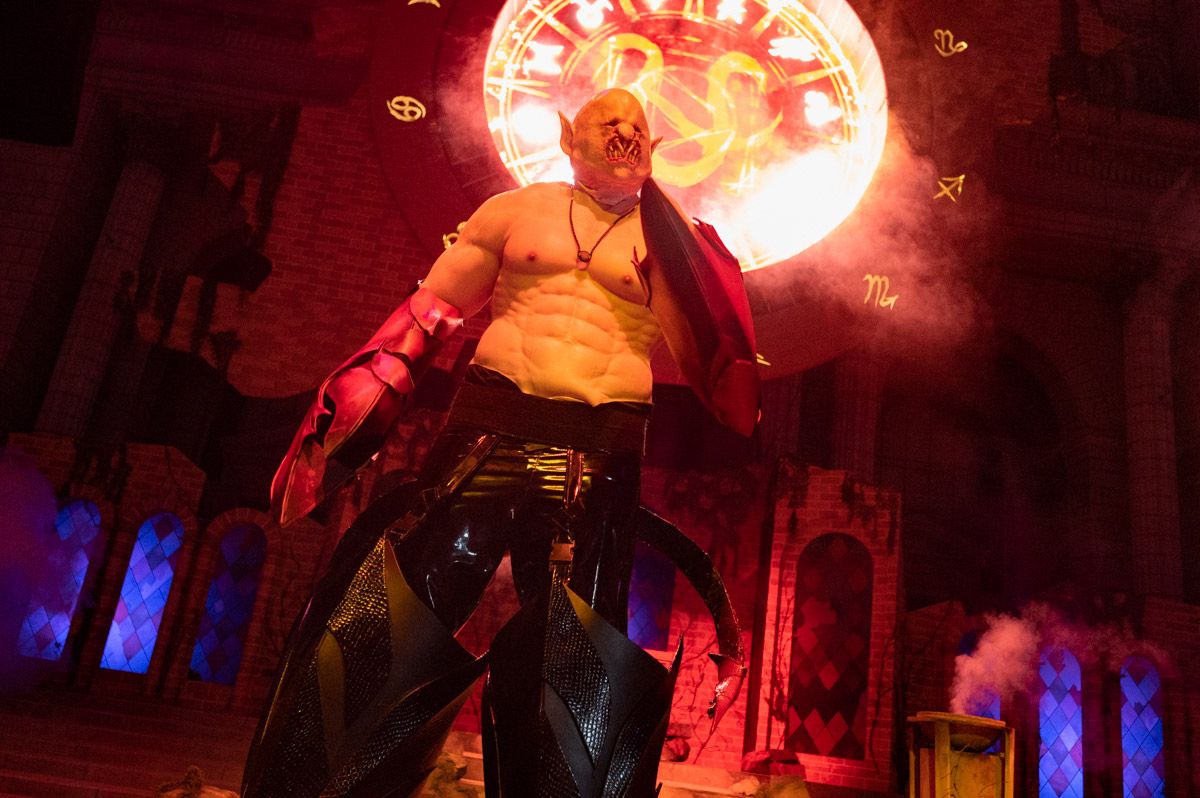 Yes, 13. Ophiuchus, also known as the Serpent-bearer, has been frequently suggested within astrology as the 13th astrological sign and what happens when society doesn't recognise or honour a missing mythical creature? All hell breaks loose and this zone is likely the one you'll want to explore again and again because all 13 Zodiac creatures make an appearance, but not all at the same time. You can go there to find Capricon or Libra, but if you want to see Cancer or Sagittarius, you can either wait or swing back again for a demonic selfie with the twisted version of your favourite astrological sign.
The second, The Hunt for Pontianak, is located within the Jurassic Park area and you follow the trail of a group of teens who enter with the intent of capturing footage of the Malay blood sucker. The natural vegetation there is also reminiscent of a forest and throw in scare actors with fake blood and scars, frenetic screaming and the many, many jump scares masked by smoke machines and you'll feel safer if there was a velociraptor trapped together with you. With life sized dummies clothed in red stained white sheets flying through the air, wannabe influencers looking for a hook to create content but unaware of how inexperienced and out of their league they are, this scare zone located at the other side of the park is worth the price of admission.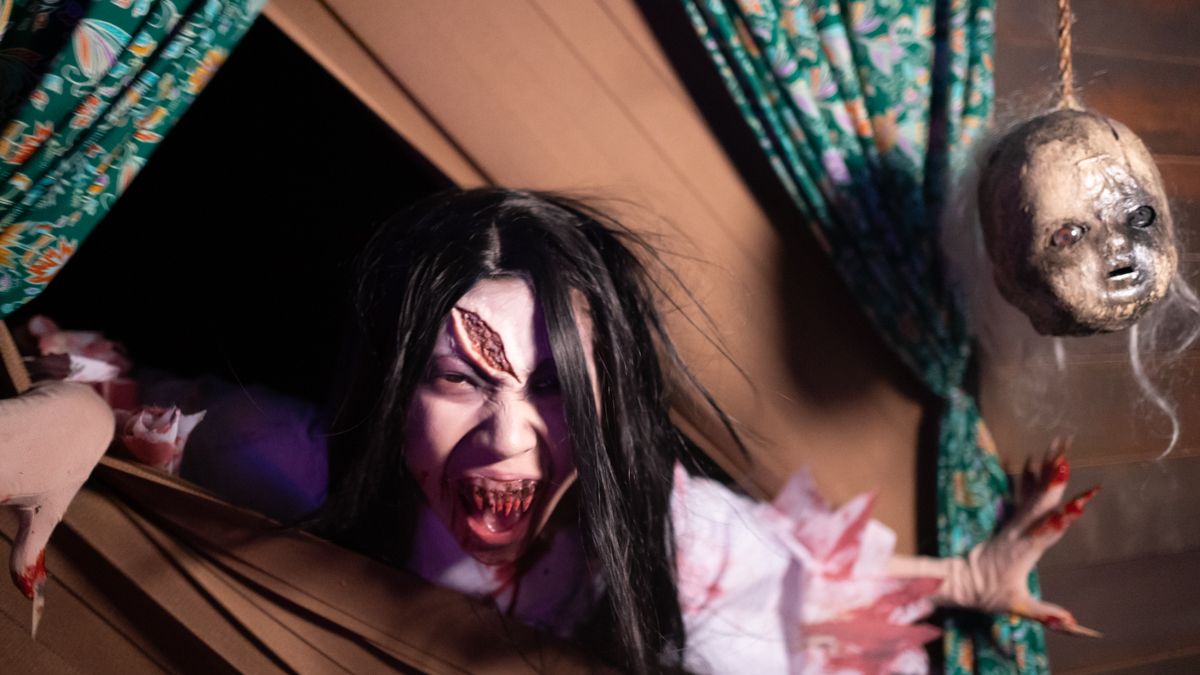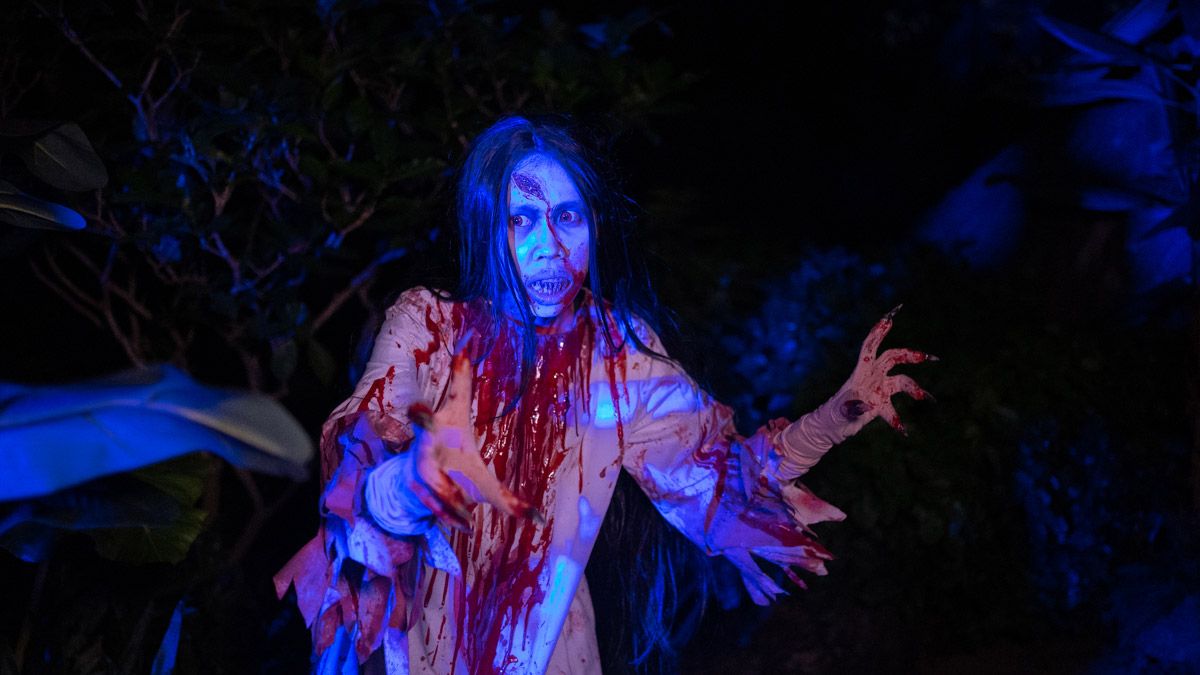 What the ticket gets you is also dependent on what you paid for. This year's HHN has two bonus areas that require a separate entry fee. The performance-based Monsters & Manifestations show is a roughly 30-minute behind-the-scenes look at how the concept of horror has been presented via illusions and lighting, and it includes access to some gruesome looking costumes on mannequins that you can pose for photos with, as well as a performance complete with dancing demons that might sound silly, if not for the performance by The Keeper. A one-woman/demoness host, the stand up with her Cruella-white locks is adept at guiding the group as she is in speaking down to you with her icy demeanour the moment you make a misstep during this experiential presentation. Does anyone know who this actress is because she makes you want to tear open your chest and present your bloody heart in reverence.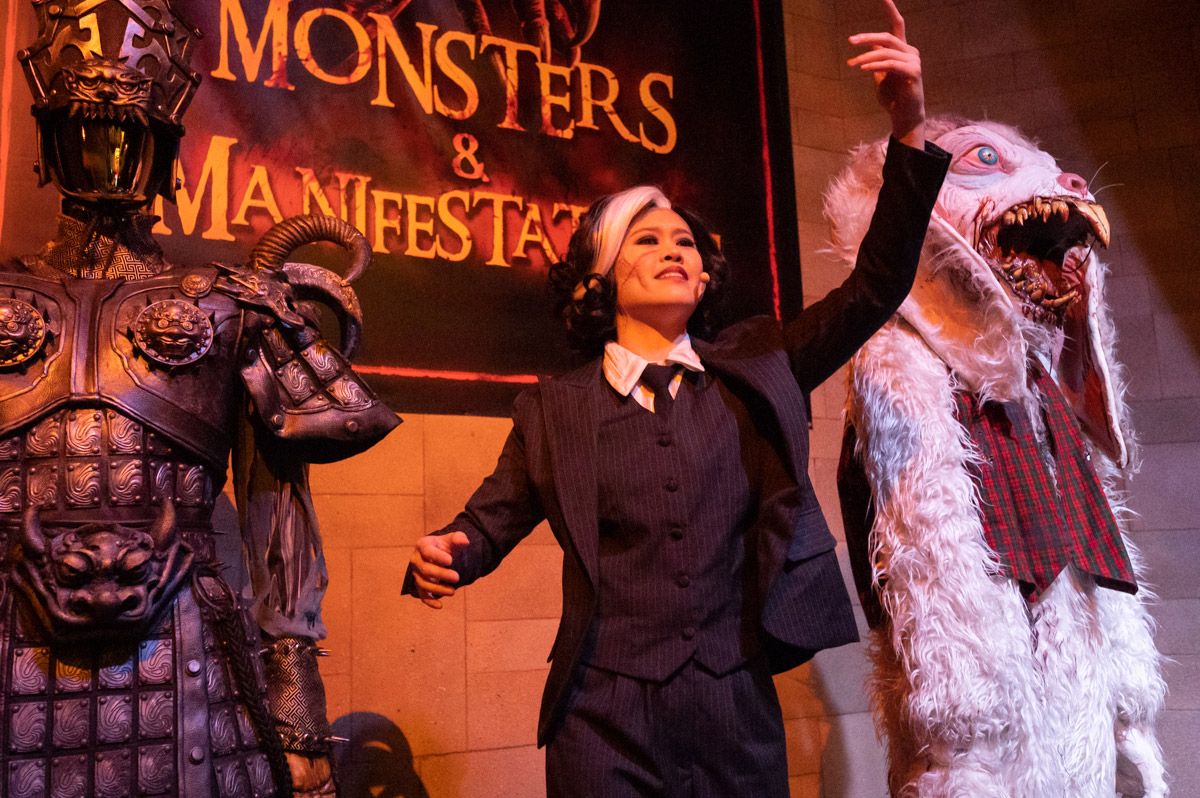 The second is a familiar one to past attendees as Escape the Breakout is a laser tag-like Escape Room experience where teams of five bring along battery operated pulse rifles that trigger receptors on demons in a walk-through experience where you have to work together to stun the monsters and solve clues to access three locked doors to escape.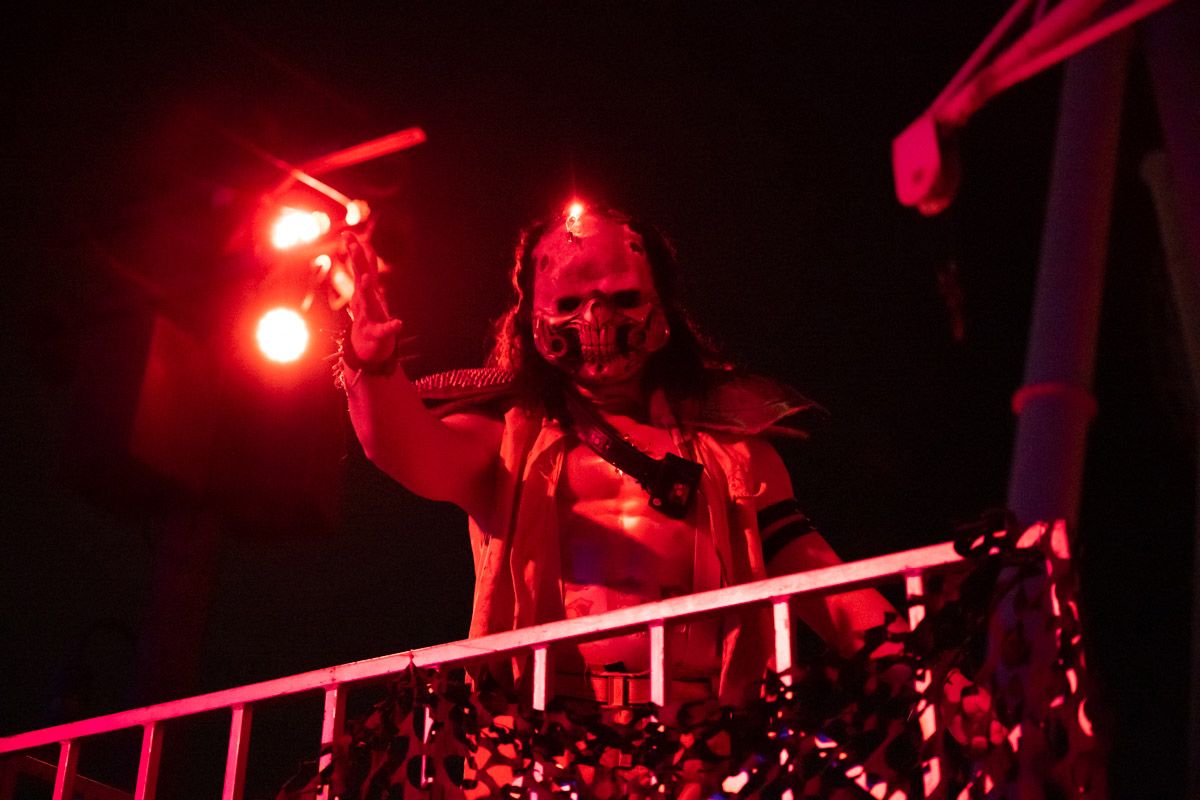 The rifles are the fun part where shooting the monsters will stun them, giving you enough time to explore the area to look for clues that help decipher the code needed to unlock a gate that leads you to the next area until you escape. Now, what happens when everyone starts shooting and no one searches for clues, or if the group focuses on the clues and not the monsters? The clues are not hard to spot and even Escape Room virgins will manage to think and shoot their way out of this one. Jump scares also occur here (though we recommend not using the gun to whack the monster), so if you've ever laughed at movies where the silly character fails to escape, let's see how you fare.
There are also various dining options, both aka carte and part of a larger package you can pick up, including Die-ning With The Dead, where you feast on a horror-themed food complete with scare actors in full costume.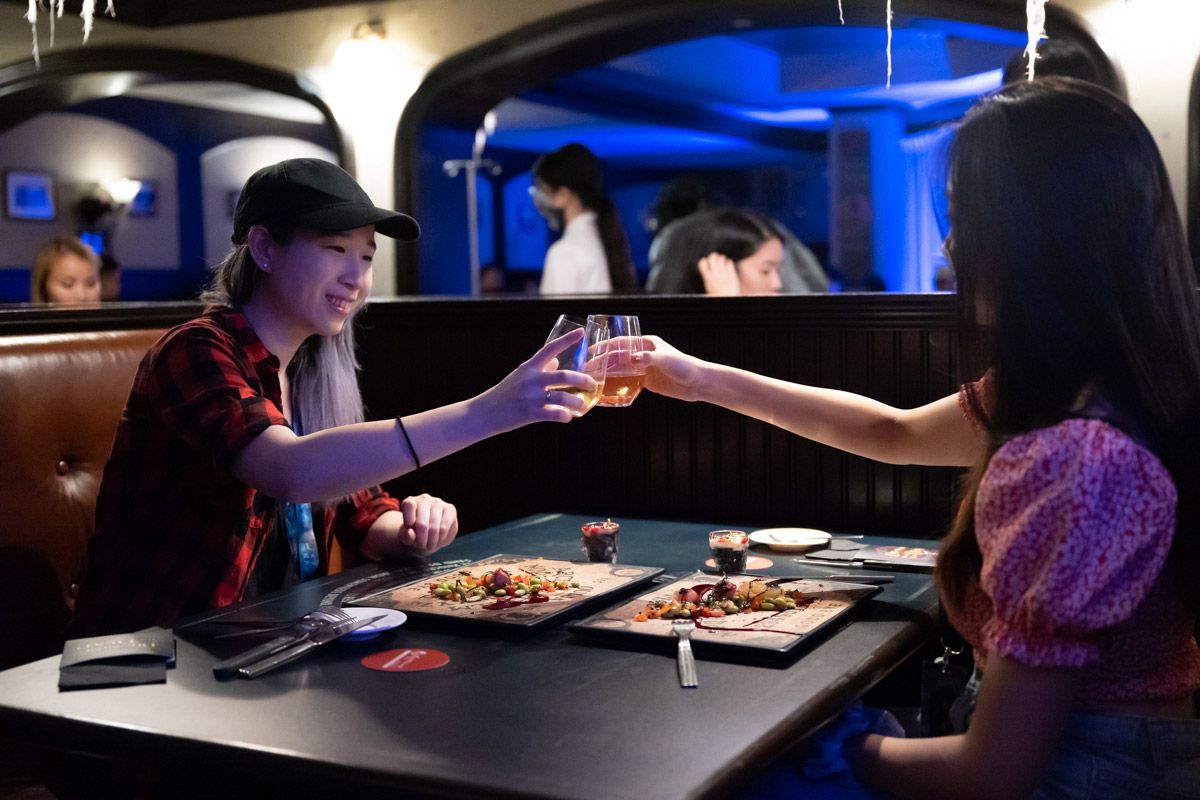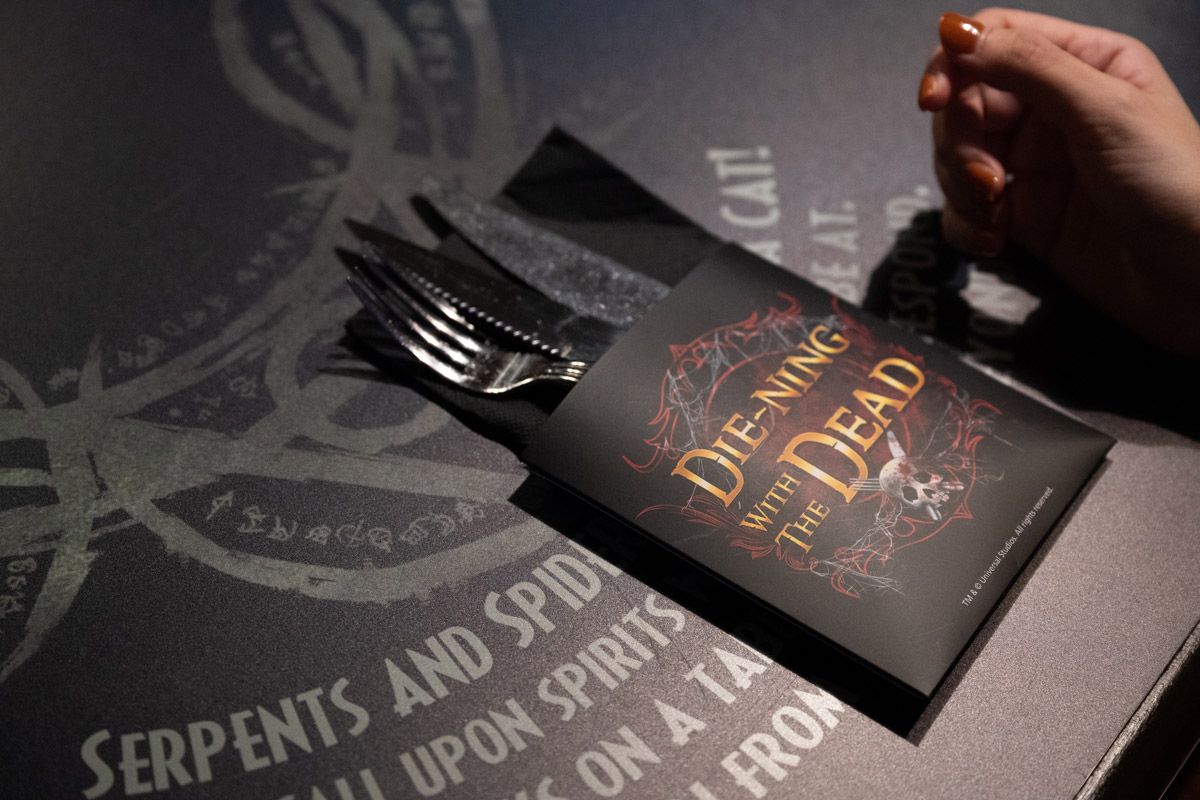 After 10 cycles, HHN has become a solid celebration of Halloween as perpetuated by the West, though now with more of an Asian slant to it. Is the show pricey? That's not the point as where else can you be scared in a controlled, well designed and built environment along with hundreds of others in a night of terror?
---
Halloween Horror Nights 2022 runs across 19 event nights on select dates from 30 September to 5 November, with tickets retailing for S$68 for non-peak nights, and S$78 for peak nights.
Laser tag enthusiasts can satisfy their need for adrenaline in Escape the Breakout, diners can find company in a spirit medium in Die-ning with the Dead, and curious individuals can head backstage for all-new scares in Monsters & Manifestations. Do note that tickets for the three special experiences are sold separately.
Visit Resorts World Sentosa for full pricing details.
---

Drop a Facebook comment below!