Like most Gundam themed games, Gundam Versus is a PlayStation exclusive, and is the 5th generation of the Gundam VS series. For the uninitiated. The core mechanics of Gundam Versus is that the player controls a Mobile Suit (a mech in the Gundam Universe), and selects a partner Mobile Suit to fight an opposing team of Mobile Suits in third person mode. Robot vs robot. Got it.
Each Mobile Suit has different weapons, speed and battle points. Generally, the more powerful the Mobile Suit, the higher cost it will be. Each team will battle each other to achieve victory. The previous incarnations of this game was a big hit in the arcades, and they have now brought it to the PlayStation console.
In this edition of Gundam Versus, the game has the classic 2 v 2 mode, but now supports 3 v 3 battles. Mobile Suits cost 200 to 500 points, and to win the battle, one must destroy 1000 points worth of Mobile Suits. With new game mechanics such as boost dash, boost step and boost dive, the games feels a lot more tactile when one is trying to maneuver the Mobile Suits to dodge fire, or to quickly gain a positional advantage.
With over 90 different Mobile Suits from 17 different series, Gundam Versus prides itself for an extensive list of mobile suits. Although the variety of Mobile Suits included is really wide, I couldn't help but notice certain iconic Gundam series such as Gundam X, Gundam 0080, Endless Waltz and G-Gundam being missed out. Hopefully, these will be available as DLCs in future. That being said, these 90 Mobile Suits are unique from each other. The Mobile Suits are differentiated by their battle point value, weapon configuration, hit points, speed and handling.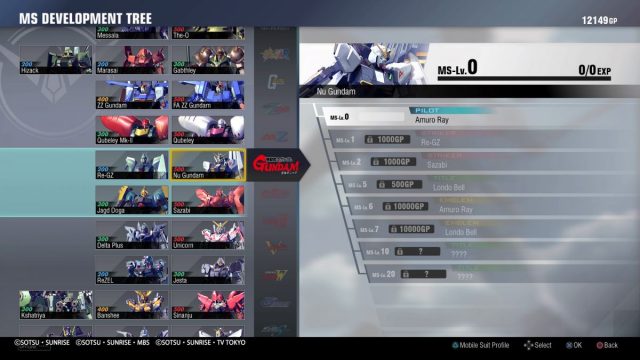 Gundam Versus features six game modes:
Ultimate Battle where you fight off multiple waves of CPU controlled enemies.
Trial Battle where you versus the CPU enemies in multiple stages.
Free Battle where you can select a team of Mobile Suits to fight another group of Mobile Suits.
Ranked Match where you pit yourself against other players online.
Casual Match where you play against other players online, unranked.
Player match where you can find or create custom matches.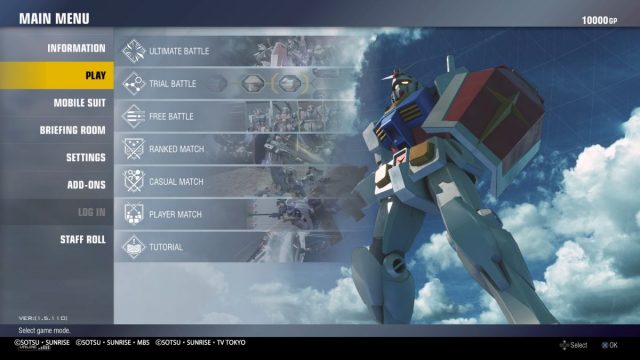 These game modes will probably keep you occupied for a while, as you level up various Mobile Suits in order to unlock different strikers (allies who will help you in battle briefly). The lack of a story was a wasted opportunity for an epic story featuring all the characters from the different Gundam series. That being said, the single player missions are still fun to train and hone your skills. My favorite mode was the Ultimate Battle  more which let me pilot the gigantic Big Zam against multiple Mobile Suites in one of the stages.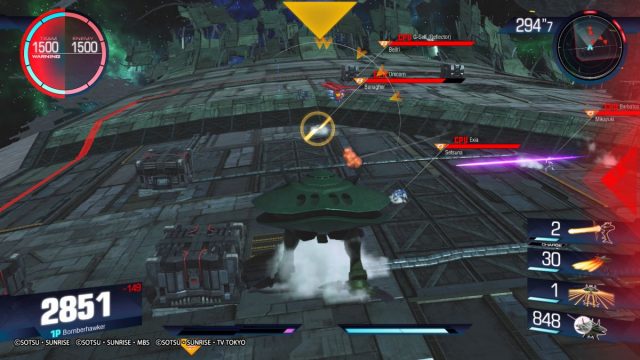 Being a player vs player oriented game, the game has potential to be an esports title. In US, Bandai Namco partnered with AnimeEvo to organize a sanctioned Gundam Versus tournament for at Evo2017. With a good crowd of Gundam fans here, it might make sense to have an official Gundam Versus tournament right here in Asia.  Through DLCs, the game has potential to expand the character rosters. At time of writing, there are already 5 DLCs available on the PlayStation store.
One thing I really love about the game was that it lets you select 1 of the 40 different soundtracks from various Gundam Series to play in battle. This replicated the feel of being a pilot in a Gundam anime series. It even included my favourite opening songs such as Rhythm Emotion and INVOKEーインヴォークー.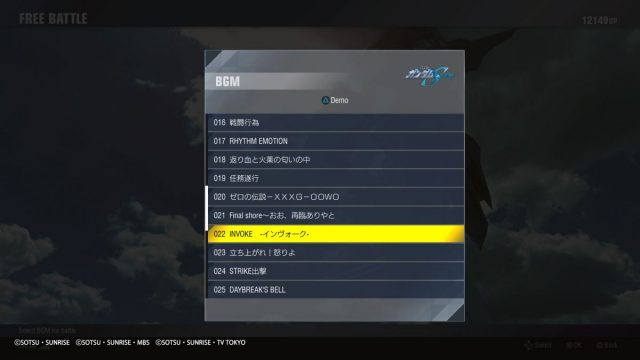 Another thing that surprised me was that the game features unlockable bonus videos. It was definitely eye candy to view the Mobile Suits from different series in their full blazing glory.

GEEK REVIEW SCORE
Summary
Gundam Versus' game mechanics and design successfully recreates the experience of piloting a Mobile Suit in combat. The game does not have a story mode but makes up for that with an extensive list of Mobile Suits, soundtracks, unlockables and bonus videos. At SGD$72, and the possibility of having to purchase more DLCs, the game pricing felt slightly steep. Overall, the game is presented very well, and this is the first time I saw 3D models of the Mobile Suits with such fidelity.
Gameplay -

8/10

Story -

4/10

Presentation -

9/10

Value -

7/10
SnapSniper is an avid geek who is both a huge fan of games and an even bigger Star Wars fan.
---

Drop a Facebook comment below!