If there is one thing we took away from the latest sequel to the massive Harry Potter universe, it is that the Dumbledores are just like any other family, filled with secrets, troubled siblings who prefer to keep a safe distance from each other, and a family troubled by trauma. Still, there's a lot of love about the third chapter in this spin-off and the love is what keeps the family going.
Oh, and that break-ups in the magical world can be so nasty.
Fantastic Beasts: The Secrets of Dumbledore is the big bang finale to all the events that transpired in the first two movies of this prequel series, Fantastic Beasts and Where To Find Them and Fantastic Beasts: The Crimes of Grindelwald. To get you up to speed, The Crimes of Grindelwald saw Gellert Grindelwald (previously played by Johnny Depp and now, Mads Mikkelsen) leading a big political campaign to liberate the wizards and witches from hiding and that the wizard Credence Barebone (Ezra Miller), who's been wreaking havoc with his uncontrollable Obscurus, is a Dumbledore.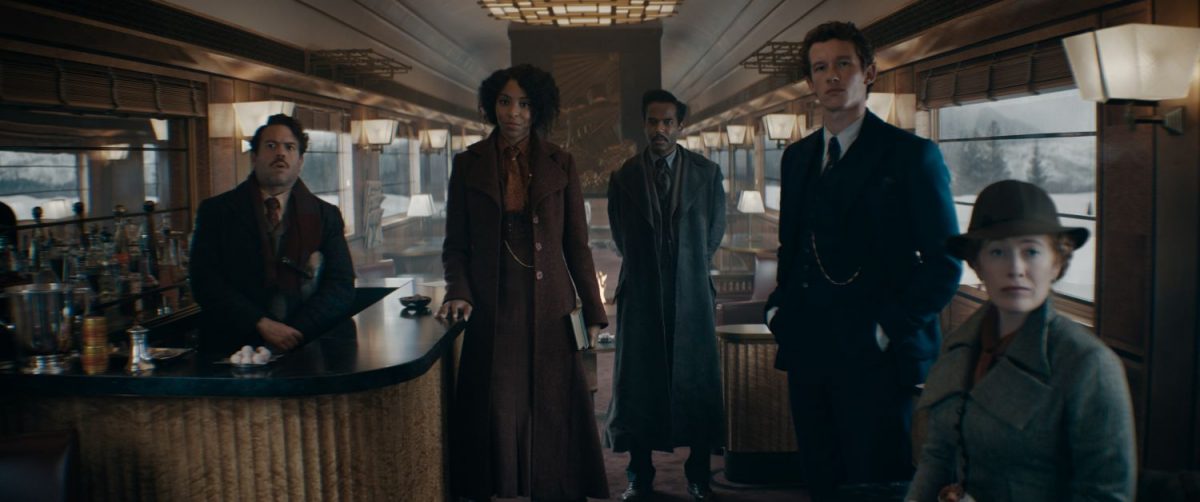 Magizoologist Newt Scamander (Eddie Redmayne), Legilimens Queenie Goldstein (Alison Sudol), who was an ally of Newt in the first film but has since joined Grindelwald's side in the sequel and muggle baker Jacob Kowalski (Dan Fogler) return to help Albus Dumbledore (Jude Law). In the third outing, the team of heroes have expanded to include Newt's brother and Auror for the British Ministry of Magic Theseus Scamander (Callum Turner), Charms Professor Eulalie 'Lally' Hicks from Ilvermorny School of Witchcraft and Wizardry in America (Jessica Williams), French wizard Yusuf Karma (William Nadylam) and as well as Bunty (Victoria Yeates) a loyal friend of Newt's. Together, they gather to stop Grindelwald – except no one is entirely in the know when it comes to (Albus) Dumbledore's big plan to stop his former lover Grindelwald. All they have to do is trust him – which is annoying for anyone like Newt, who loves to mediate and does all he can to stay out of trouble. Being secretive and blindly trusting him has become a beloved and signature quirk of Dumbledore that fans of the magical world have grown familiar with as seen in the Harry Potter film series.
Whilst the previous movies focused a lot on Newt and his group of friends, The Secrets of Dumbledore places Dumbledore and Grindelwald in the spotlight – teasing audiences of a secret romance that turned sour – and why despite being on opposing sides, they aren't allowed to directly hurt each other. Hence, they each enlist friends, allies and those close to them to do the – at times dirty – work for them. Grindelwald manipulates Credence to kill Dumbledore, while Dumbledore enlists a special magical creature that can end Grindelwald's political campaign once and for all.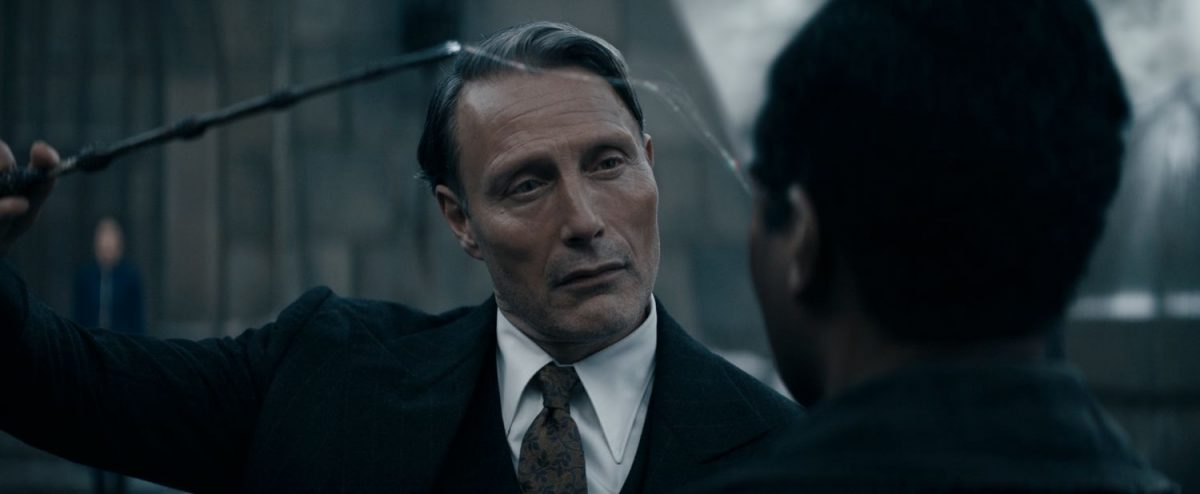 That said, Law and Mikkelsen are the perfect castings as Dumbledore and Grindelwald respectively. Mikkelsen is without a doubt, the right person to replace Depp in this role, specifically for The Secrets of Dumbledore. Depp's Grindelwald was confident, strategic, arrogant and utterly ruthless and while Mikkelsen's version was just as strategic and confident, he doesn't mirror Depp, but trades the ruthlessness and arrogance for intolerance for inefficiency. This very minute change in portrayal actually works for the story's narrative. Depp struck fear and his version of the villain did whatever he needed to do in The Crimes of Grindelwald to gain and grow his followers. He needed to be convincing, he needed to use scare tactics to lure people into his cause and when that's achieved, he requires a different approach to maintain his power.
This time around, Mikkelsen's assured and people-facing approach to the character makes sense and works in this part of the character's journey. At the peak of his political campaign, Grindelwald can't afford to lose followers by being fearful and evil. He has to show the people that he is the right leader and that he should be trusted to lead wizards and witches into a new age. Thus, whilst Depp's Grindelwald is an unhinged villain, Mikkelsen's is a cunning politician.
Simply said, Mikkelsen would've sucked as Grindelwald if he was introduced in The Crimes of Grindelwald and Depp would've sucked all the same if he had kept to his same demeanour in The Secrets of Dumbledore. The switch works and flowed naturally – so Grindelwald fans, rest easy knowing that the character is in safe hands.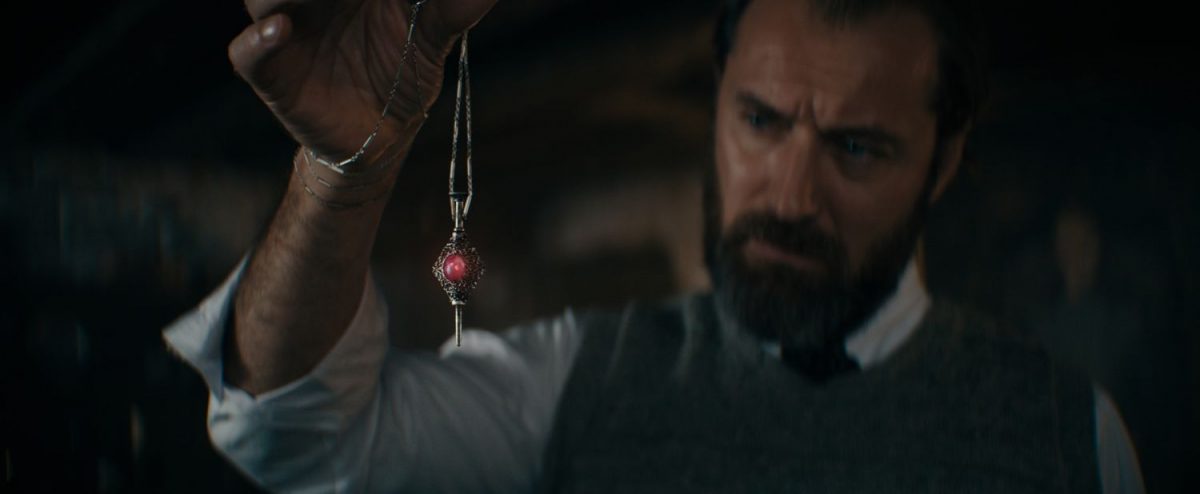 Law's Dumbledore, on the other hand, is wise, gentle, kind, and mysterious in a way. He is knowledgeable, caring and understanding. Essentially, Law is everything we expect of Albus Dumbledore as seen in the Harry Potter films, but younger and incredibly charming.
That said, Law and Mikkelsen are both revered actors that often steal the scenes they're in individually. When together, they complement and balance each other out. There's a certain warmness when they're together on screen and the lovers-turned-enemies dynamic is an emotional one that viewers can immediately believe.
Both characters are similar enough for you to take a liking to their kinship towards each other, but their political views are where they largely differ. Dumbledore is a passive individual who'd rather not pursue a career in politics despite showing the markings of a good leader. Grindelwald, on the other hand, is a radical so passionate that he is able to charm supporters with little to no need for convincing regardless of how hateful his political views are.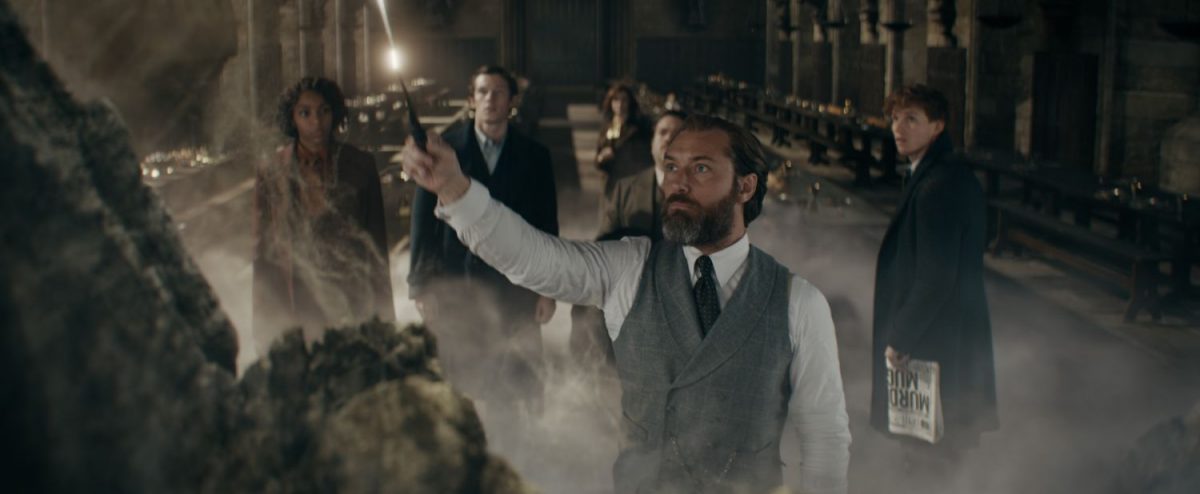 Tonally, The Secrets of Dumbledore isn't as dark as The Crimes of Grindelwald – a common feedback of fans of the wizarding world who were completely thrown off from the sudden departure of the light and fun tone in Fantastic Beasts and Where To Find Them. It is, however, so much more magical and filled with drama.
The Fantastic Beasts film series is often praised for portraying cooler and more intense magical scenes whether it's using a portkey or throwing spells at each other in battle. The Secrets of Dumbledore continues this belief as viewers get to venture out of The States and Paris to different parts of the world such as Berlin and Bhutan. Harry Potter fans would be absolutely floored by the number of easter eggs present in The Secrets of Dumbledore, because for the first time in the film series, we revisit a lot more iconic locations from the franchise as seen in The Goblet of Fire, The Order of Pheonix and more.
Fans also get to meet fan-favourite characters in their younger days (we won't spoil who but we promise fans will be ecstatic for that brief appearance). We even spot what could be a Weasley in one of the scenes but we'll leave that for fans to ponder, theorise and discuss once the movie is out. That said, viewers don't necessarily have to be fans of Harry Potter or have to watch all of the Harry Potter films to enjoy this film as the easter eggs are rather small and inconsequential to the overall story, and serve nothing more than good fun for Potterheads.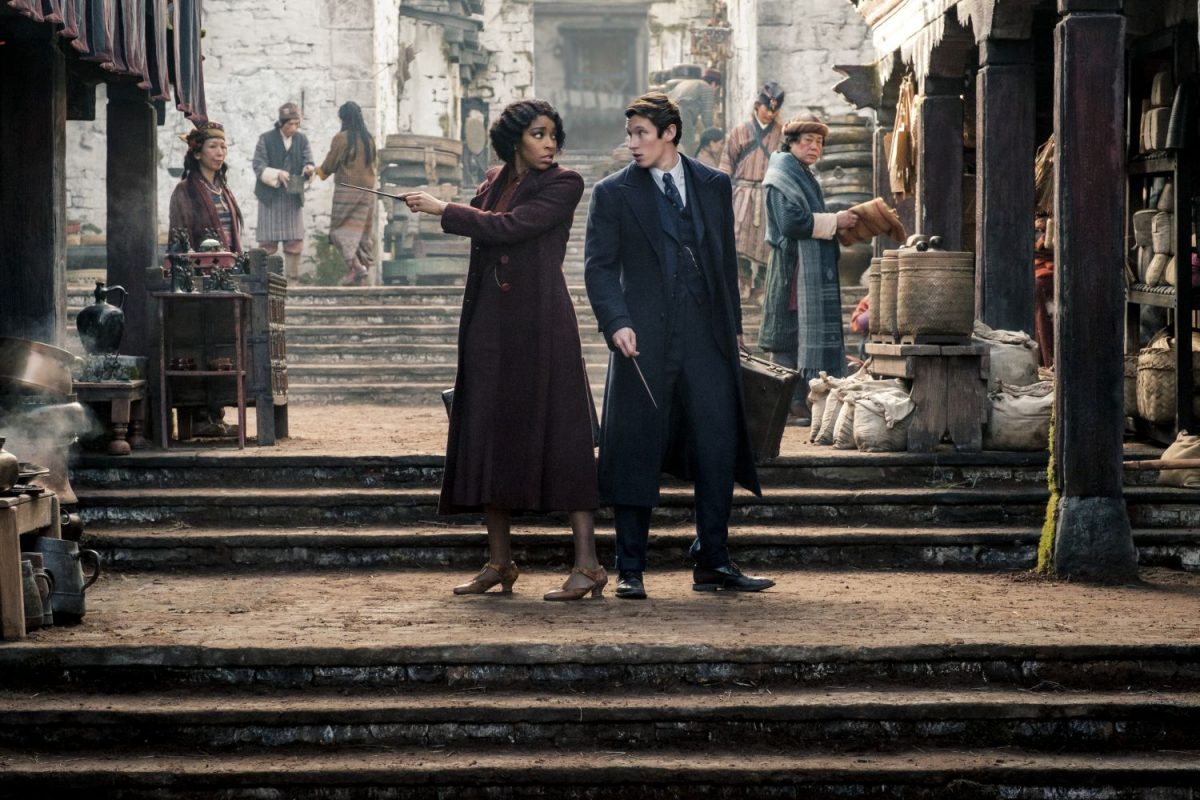 It is, however, rather important to catch the earlier Fantastic Beasts films, especially The Crimes of Grindelwald. Not only is The Secrets of Dumbledore a direct continuation of where we left off in the previous film, but there are also a number of references and subtle clues that viewers may miss out on if they didn't watch the earlier films. Knowing what happened in the previous films makes certain scenes feel more powerful and impactful, making it a much better viewing experience. For example, viewers who didn't watch the second film won't understand how significant Leta Lestrange (Zoe Kravitz) is to Yusuf, and just how big of a sacrifice he made in order to put a stop to Grindelwald.
Likewise, references were made to Katherine Waterston's Tina Goldstein quite frequently despite the character not being in the movie. It's not the most important, but it helps to have a quick refresher before catching The Secrets of Dumbledore especially since it's been four years since the last movie.
In all, The Secrets of Dumbledore is arguably the best entry in the Fantastic Beasts franchise with its amazing cast, impactful scenes that are full of drama and action and finally, a far more evolved storytelling. It is a story about family, a story about trauma, a story about broken hearts and breakups without closure. It's political, it's magical, it's downright fantastical. 
GEEK REVIEW SCORE
Summary
Fantastic Beasts: The Secrets of Dumbledore is the best entry in the Fantastic Beasts film series. Mads Mikkelsen and Jude Law steal the spotlight as Grindelwald and Dumbledore in this political, magical and fantastical film. 
Story -

8/10

Direction -

8.5/10

Characterisation -

9/10

Geek Satisfaction -

9.5/10