When it comes to mixing music with dramatic narrative, no one comes even close to director Baz Luhrmann, who has single-handedly defined the musical film genre in the last three decades. So it is surprising that Elvis marks the Australian's first musical biography, and like the King of Rock & Roll himself, the film is energetic, intense, enigmatic, and also over the top.
If you're walking into the film expecting outings similar to the recent Rocketman, with Taron Egerton as Elton John, or Rami Malek as Freddie Mercury in Bohemian Rhapsody, Elvis is, like the music from the man himself, vastly different in execution and less about the man behind the music, but more on the myth behind the legend. And much of the movie's charm rests on relative newcomer Austin Butler, who will make you remember why Elvis Presley has no peer whenever he takes to the stage.
From the moment the camera reveals the full Elvis on stage at a carnival, with his gelled-up hair shifting focus from his use of eyeliner to the first display of his signature 'Rubber Legs" that has defined him as much as his music, Butler is Presley come alive. Ironing Presley's deep voice and mannerisms, Butler's onscreen presence is electrifying and cocksure, as Luhrmann leads him, and the audiences, across key moments of Presley's short life.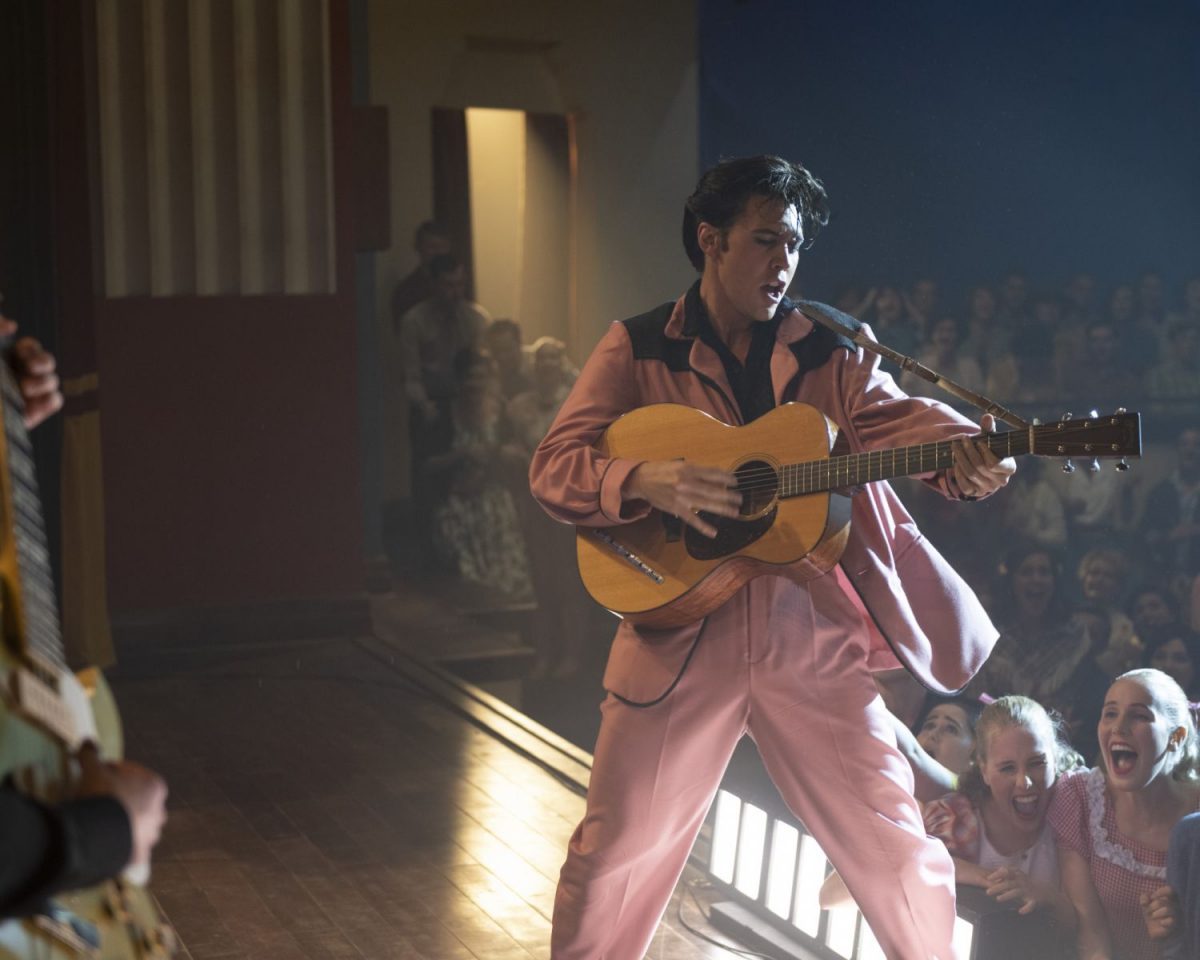 His performance as Presley is the anchor of the film, and even outshines that of acting legend Tom Hanks. Having gotten his fame from teen movies and TV shows like Aliens in the Attic, The Carrie Diaries and The Shannara Chronicles, Elvis proves that the now 30-year-old actor is grown and is ready to be an actor many should keep a lookout for in the future. 
Butler may not look anything like Presley – the two don't even share an inch of similarities in features – but Butler is able to nail Presley's aura and energy. The young actor has been blessed with pouty lips and dizzying cheekbones and was able to embody Presley's almost androgynous – and yet still aggressively virile – magnetism.
From the way he shakes, his hip-thrusting moves, his jumps and mannerisms whilst performing, Butler's impersonation of a man who has been impersonated one too many times, is surprisingly impressive. The actor can also sing and Butler's musical performances are easily the highlights of the biopic. It is impossible to take your eyes off him, which says a lot.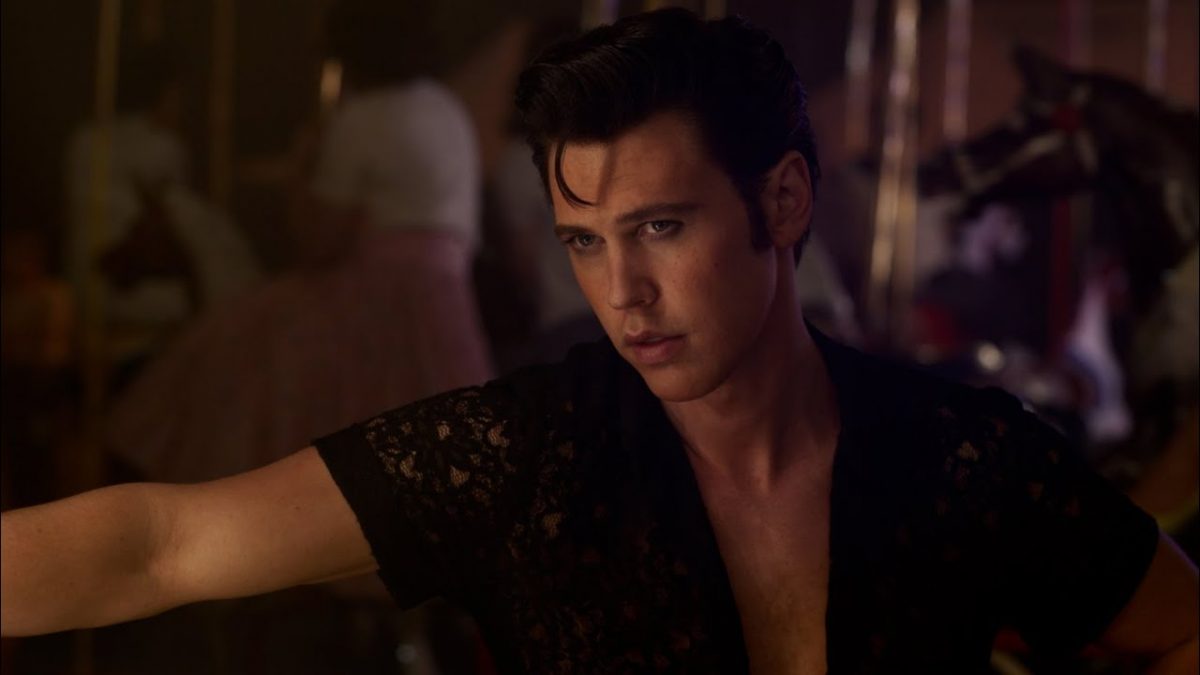 The 2 hours and 39 minutes movie chart Presley's career from right after he worked with Sam Phillips and Sun Records, flashbacks of his childhood, early humble days of hardship, the profound influence Black music had on him and his days on the travelling circuit, before being discovered by his creepy and parasitic manager, Colonel Tom Parker, played with indignant righteousness by Hanks.
Having found success in theatre, Luhrmann knows how to rock the audience. After charming global audiences with his Red Curtain Trilogy, Strictly Ballroom (1992), Romeo + Juliet (1996), Moulin Rouge! (2001), Elvis remains a projection of the singer's life in short vignettes, like a live production filled with great music and short segments, before moving on to another point in the star's life.
The rest of the movie delves into Parker's exploitation of Presley's talent: the Elvismania that took over young women and gay men alike, his early relationship and later on marriage with Pricilla, and ended with his final moments of glory – his Las Vegas residency that many know but don't care to remember due to his dependency on drugs and his failing health. But all of which, in true Luhrmann fashion, is done in the flashiest, glitziest and most glamorous way.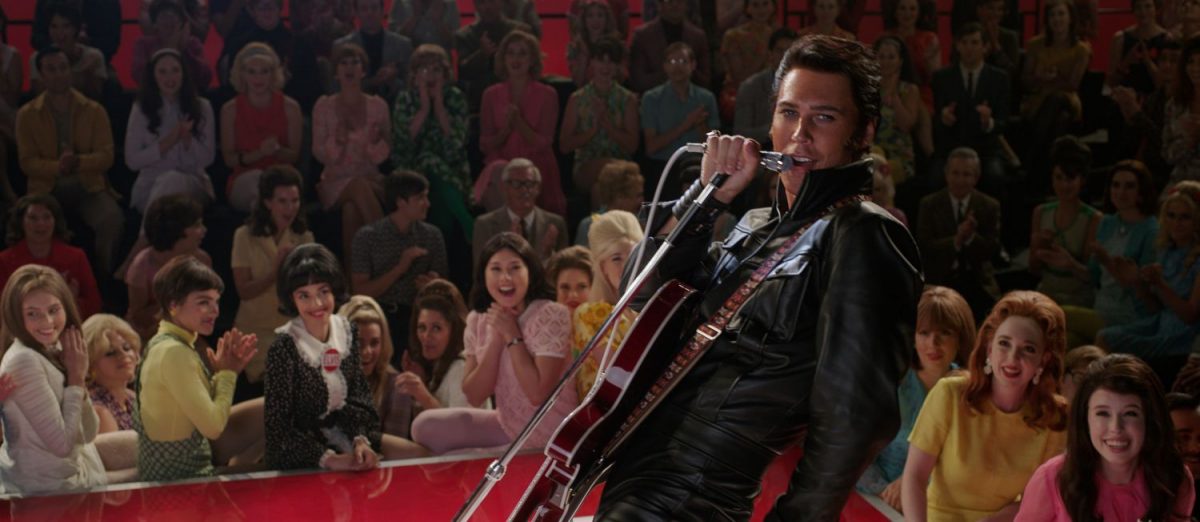 What works extremely well here are the moments where Luhrmann takes iconic songs from Presley's discography, and peppers it across the film. Luhrmann uses well-known songs as chapter breaks for the icon's illustrious life, where Hound Dog is one of the anchors highlighting the great respect, love and passion he had for rhythm and blues. Suspicious Minds is played at a pivotal moment when Colonel Parker sells out the singer to Kerkor "Kirk" Kerkorian, the owner of the International Hotel where Presley had his residency, up to his death in 1977. Even if you are not a fan of the icon, expect nothing less than a visual spectacle that will have you clapping and cheering as fans sing along to Butler's covers of the legendary tunes. Luhrmann knows how to put on a good show, almost as good as Elvis can shake an entire house down.
Elvis does get a tad overindulgent and loud, but remains a celebration of the singer's career. It does, however, fail in some ways. Amidst the bright colours and a good time, elaborating on other milestones would've effectively made Elvis a more emotional human story. Like we said, the theatrics are top-notch, but the film glosses over key details, such as his romance with Priscilla and his Hollywood years. While we see glimpses of emotions, such as when he lost his mother, Luhrmann doesn't seem to know how to deal with the intensity of these feelings and glosses over them with more glitz and glamour. 
Elvis shows viewers how and where Presley and Pricilla met but fails to mention the controversial 10-year age gap between the 14-year-old girl and 24-year-old rockstar. When it came to their separation and divorce, there was no indication of the singer's affair with Viva Las Vegas co-star Ann Margret, or that Pricilla left the marriage to live a life of her own – something that was robbed from her when she became Presley's partner.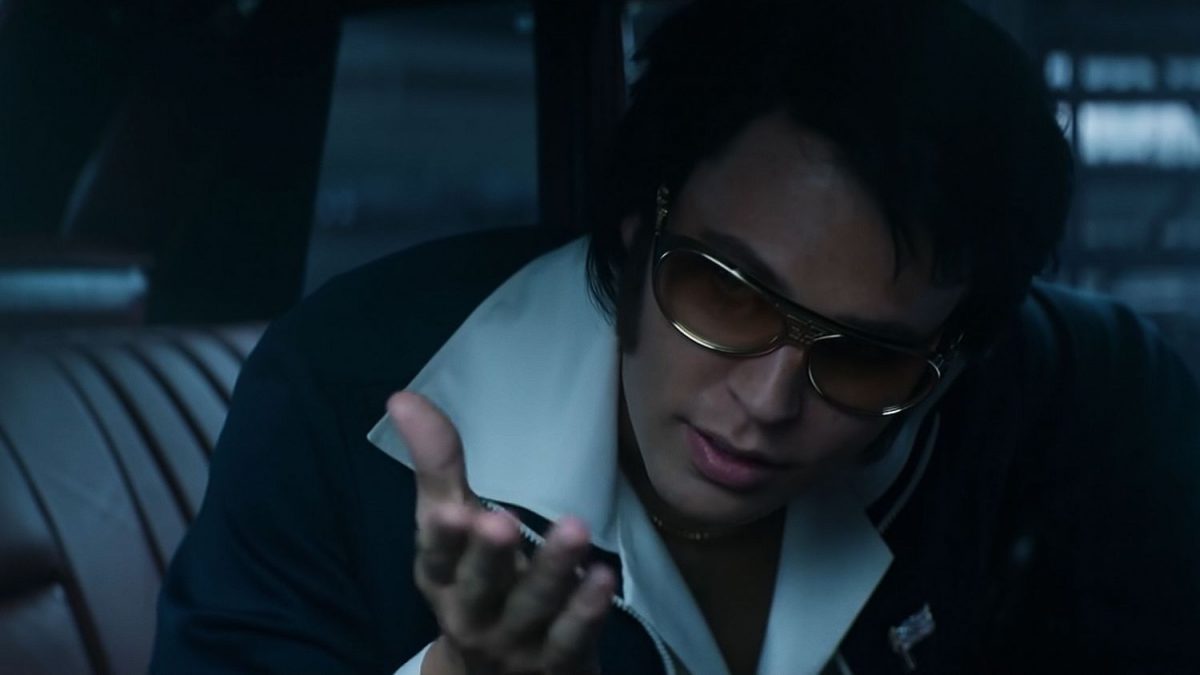 Luhrmann also oddly decides to skip over some of the nasty stuff. If you watched the film, you would never understand the meaning of the phrase 'Fat Elvis' as Luhrmann makes you see what he wants to see of the icon. Presley's substance abuse is glossed over and 'Fat Elvis' is mentioned as a voice-over by a radio presenter but never shown. There are a few scenes to suggest he was abusing drugs but at some point, the movie pins Presley's relationship with drugs and alcohol as the fault of Parker, alluding that Presley was innocent, free of fault or had zero agency on what goes into his body.
The last act becomes something of a wish-fulfilment fantasy by Luhrmann, who co-opts the film and ignores Presley's excess and unrestrained gratification of his own appetites, desires or whims. When he passed, his self-indulgence defined him as much as his music did. By showing a sanitised version of the final years, Luhrmann acknowledges that the King of Rock and Roll's legacy has been easily oversimplified and overshadowed by too many controversies, and decided to give him a glorified biopic.
Call it a last hurrah for the Elvis Presley that fans worldwide fell in love with if you must, but the film would have been stronger if  Luhrmann had been more honest with the darker side of Elvis.
Although Elvis offers an unbalanced take on the singer's life, it is a love letter to the musician and the legacy he left behind. His impact on the music industry continues to be felt and Luhrmann is an unabashed fan as the movie feels more like a musical than a biopic, with all its loud whistling and visual spectacle. Walk into Elvis and you'll have a positively good time, but don't expect to leave the theatres with a serious discussion about the musician's outstanding legacy.
GEEK REVIEW SCORE
Summary
Elvis is a celebration of the King of Rock and Roll and the glitz and glam of Las Vegas. Butler's performance is kinetic and magnetising, and director's Baz Luhrmann love for all things flashy delivers a visual spectacle unlike any other. However, don't expect to know more than you already do about the singer, though.
Story -

7/10

Direction -

9/10

Characterisation -

8/10

Geek Satisfaction -

8.5/10