Buzzwords are a common sight in the realm of gaming. Every new release is often heralded as the next big thing, but it never truly epitomises the qualities that are required for something groundbreaking. Those titles that do, like God of War or Red Dead Redemption 2, stand tall and proud in the annals of gaming's storied history, and with Media Molecule's Dreams, we have on our hands a unique, powerful, and historic game that has already earned its place in gaming history.
Creativity and autonomy are aspects of creation that the UK-based studio obviously cherish. From LittleBigPlanet to Tearaway, the developers have often taken a different lens to the conventional tropes of a video game. The mantra of playing, creating, and sharing made famous by Sackboy and LittleBigPlanet has only morphed into something greater, and that is Dreams.
Not only does Dreams provide a robust set of tools for creation, but it also actively empowers the community existing within its boundaries to constantly play, create, champion, police, and ultimately cooperate to make ideas come alive. If you thought LBP was nuts, then Dreams is an endless hallucination of amazing concepts put together seamlessly and realised in the most stunning of fashions.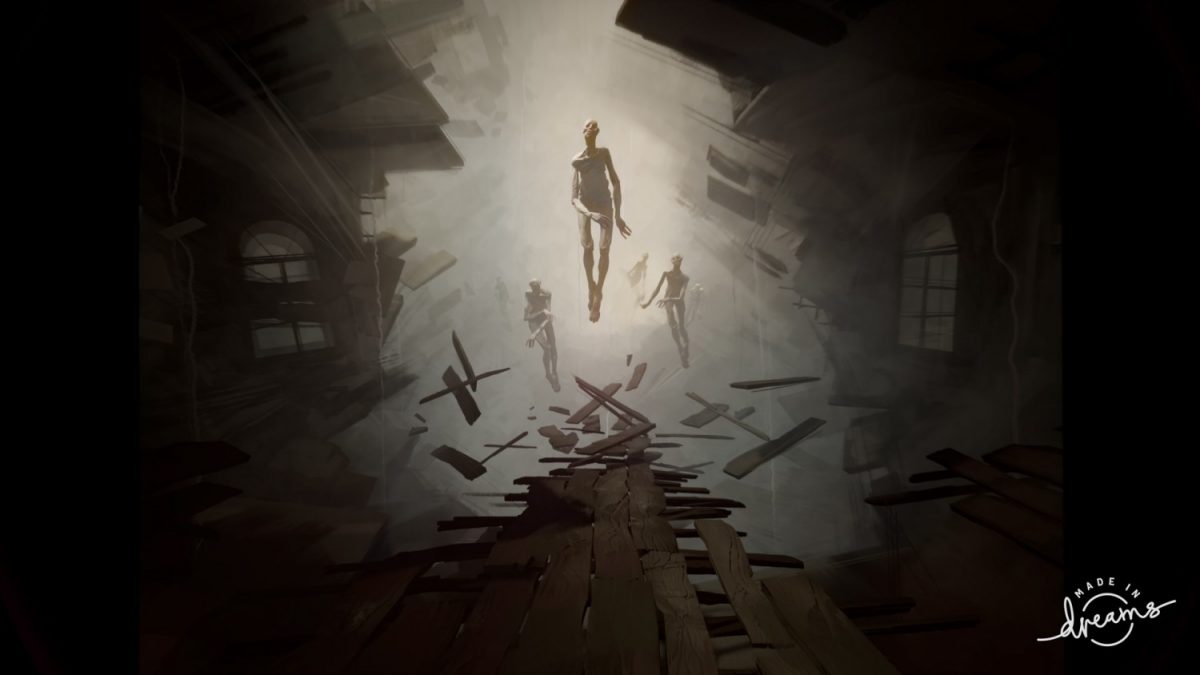 Your first foray into Dreams should take you into what is essentially the tutorial for this powerful creation toolset, the campaign known as Art's Dream. The two-hour-long story was created using the same tools that are now at your disposal, and if that is the starting point of Dreams, the world is only going to go bigger, better, and crazier moving forward.
A more matured tale than we usually expect from Media Molecule, Art's Dream tells the story of Art, our troubled double bass player who has found himself at the crossroads after quitting the band and pushing away all his friends. It is up to you to help him find the hope to carry on, and enjoy the signature charm and whimsy that one would expect from a Media Molecule joint.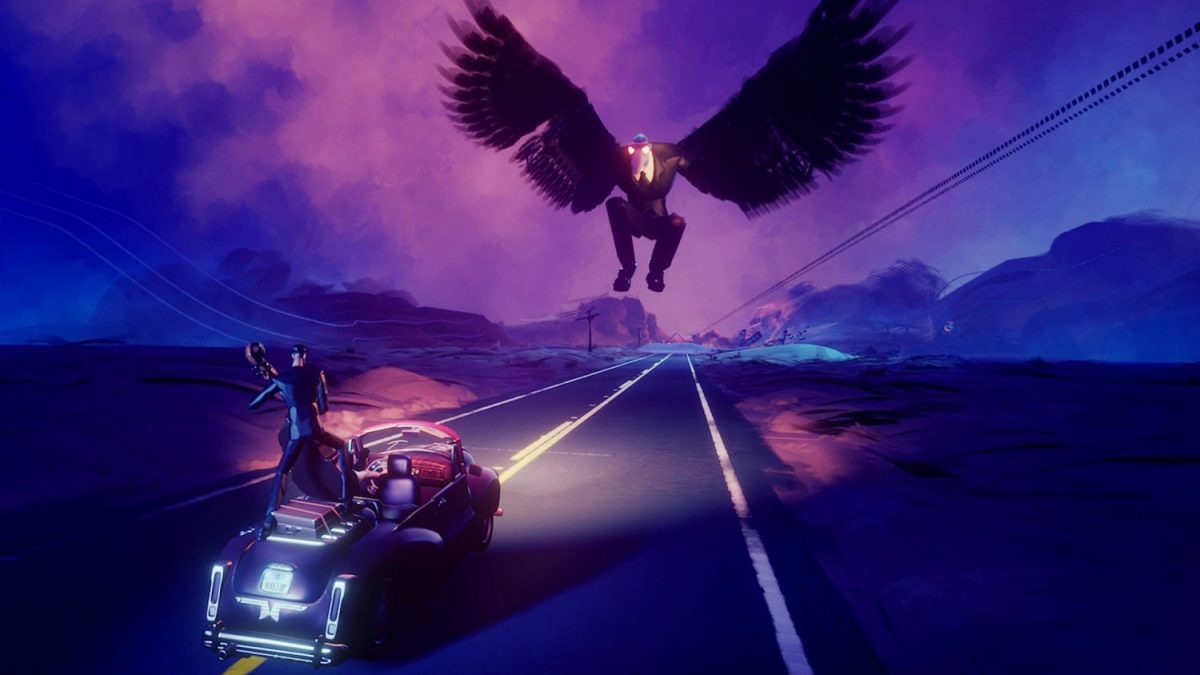 The most important part, however, is that Art's Dream is segmented purposefully into three distinct parts. Each lends its take on the story, but also showcases just how much freedom creators have in the suite of tools that made this possible.
The more combat-focused section has toys battling across the countryside, a robot needs some help in manoeuvring a puzzle-platforming area, and a point-and-click adventure rounds it off with dialogue choices, puzzles, and frankly, some amazing musical numbers.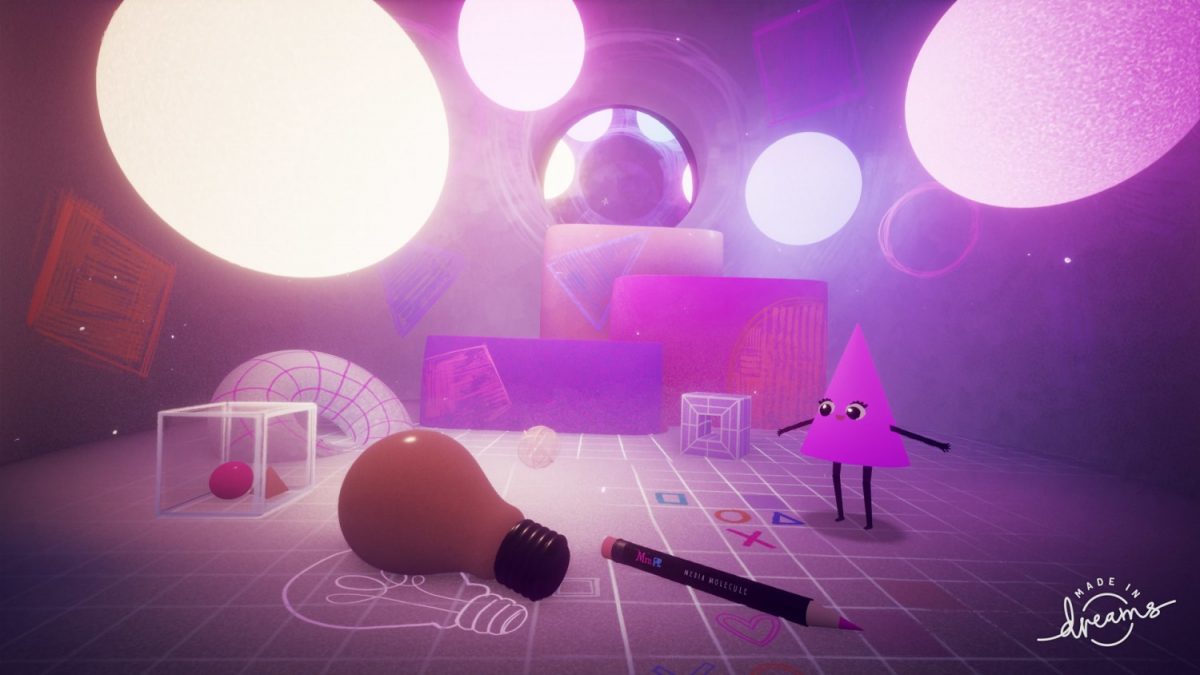 Art's Dream moves along at a brisk pace, exposing you to the three parts with more gameplay mechanics and potential inspiration. The fact that the differences are not jarring enough to take a player out of the experience is testament to the developers' craft. Everything ties together neatly in a powerful and compelling narrative, that provides the foundation for a thrilling finale that must be experienced.
Not only does Art's Dream function as the de facto campaign of Dreams, but it also represents the promise and probability that lies in the heart of this larger game. DreamSurfing in Dreams will take you beyond Art's Dream into the creations of an already vibrant and active community.
Be it a platformer like the charming Colour with Crayons, an inspired simulator like Southpaw Cooking, a horror experience that is The Proof, or an action-adventure with Topher Thebes and the Enchanted Crystal, Dreams is likely the only instance where the cliche of limitless possibilities rings true.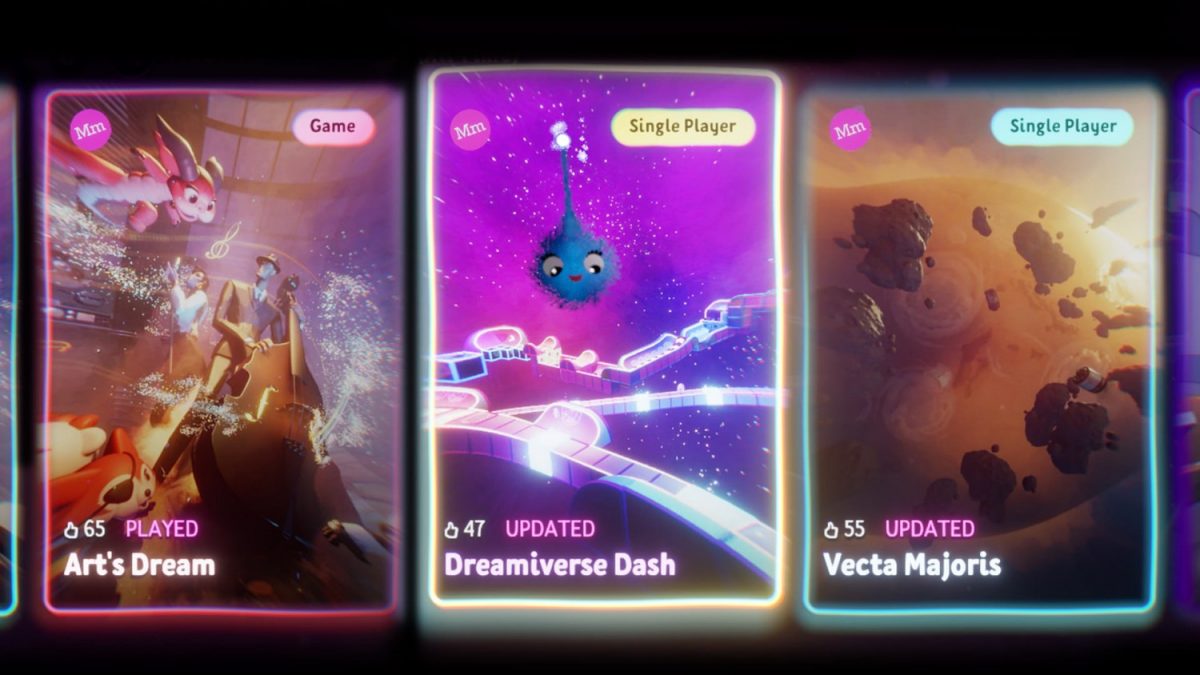 Each of these games offers a different experience, from its genre to the gameplay that awaits, but that difference also extends to the cutscenes, voice acting, the art, music, narrative, and all the various aspects that make up a video game. All of these made possible by the power of Dreams, and it is simply mind-boggling.
Perhaps the hours spent DreamSurfing has you itching to create a game of your own, and DreamShaping is where you need to head next. The task at hand is not easy, after all, there are plenty of moving parts to consider when creating.
Handing the freedom to make anything meant that Dreams' toolset is comprehensive and exhaustive, and that can be very overwhelming to plenty of people. Media Molecule has helpfully provided plenty of tutorials in the Dreams Workshop to get you on your way, and learning these fundamentals are essential to keeping pace with what you can create.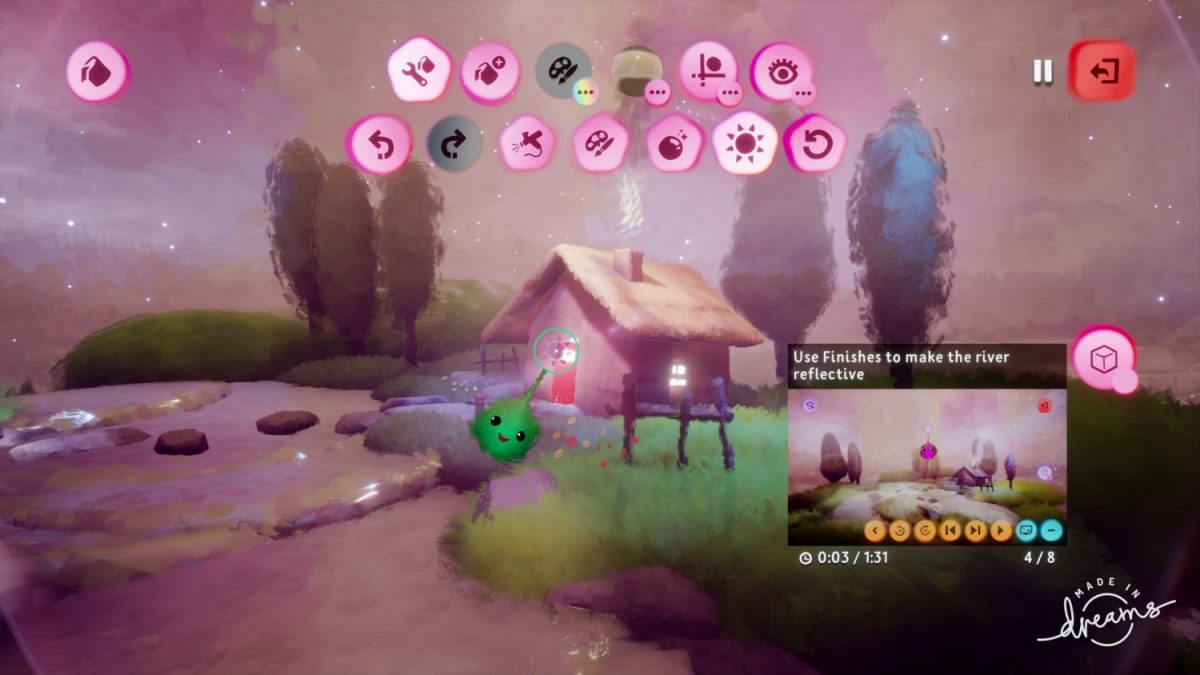 They range from basics like resizing objects, placing platforms, to deeper lessons in game design, animation, and even original music, voice acting, and physics systems. Even if you never thought of going into game design, these advanced and masterclass lessons will have you appreciating the hard work that developers have to go through just to create an experience for their games.
Not even the tutorials in Dreams are restrictive in nature, often giving you the reins to run wild and free. The adherence to creativity in Dreams is a noteworthy throughline that surfaces at every instance, and allows players to truly embrace the limits of their imagination. As long as you understand the lessons at hand, it does not matter where you end up with, and that is heartening to witness.
Even the act of creating is an avenue of enjoyment. Pulling and grabbing at a sculpture, painting something into life, or just simple moulding, all these actions have tangible, tactile feedback that is strangely satisfying. The intricate and deep system of making music and sounds is also a standout, veterans of music creation will not be disappointed, and newcomers will not be scared off.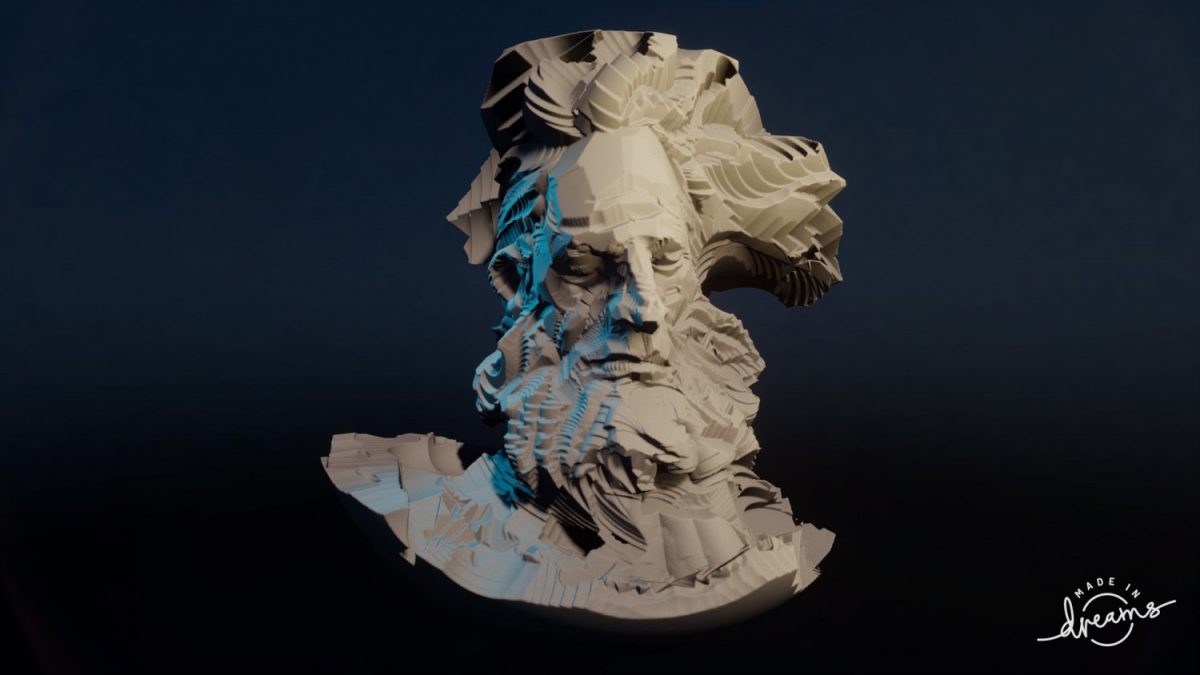 However, everything takes some getting used to, but if you have a PlayStation Move controller, things will be much smoother, especially in sculpting. Of course, the DualShock 4 is also an able companion, it is just that no matter which of the three control schemes you end up with, you will need time and patience to grasp their intricacies.
One of the more interesting aspects of the already amazing Dreams experience is that collaboration lies at the core of it. Plenty of projects and games have been made possible by creators coming together to build something bigger.
You may not be the best game designer, but your voice acting can be a boon to others. Musicians can find their calling, sculptors will be in demands, and everyone will have their part to play in this universe.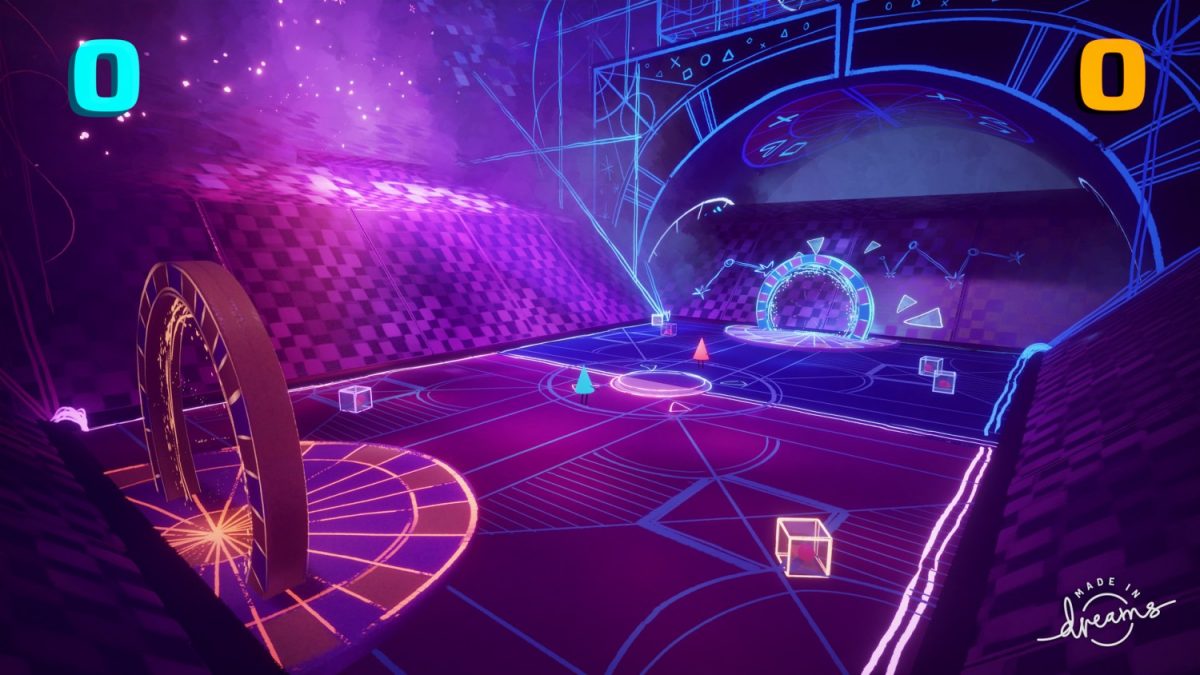 This community-first vision and ethos shine brightly and it gives Dreams an undoubtedly pleasant appeal not possible to be found anywhere else. Dreams make it easy to just jump in and try out new things, and that everlasting gobstopper of discoveries elevates the game to another level.
That said, Dreams already has enough creations to last a lifetime, apart from Media Molecule's own projects. Imagine a Netflix or YouTube of games, and that sums up Dreams' appeal quite succinctly. There is a fix for almost everything you can think of, and being open to trying out new things can often lead you down a rabbit hole of inspired, unique content.
You could stumble onto something you have never seen or played before, a recreation of some of your favourite games, or a mishmash of different genres that meshes so well you cannot believe no one else thought of it before.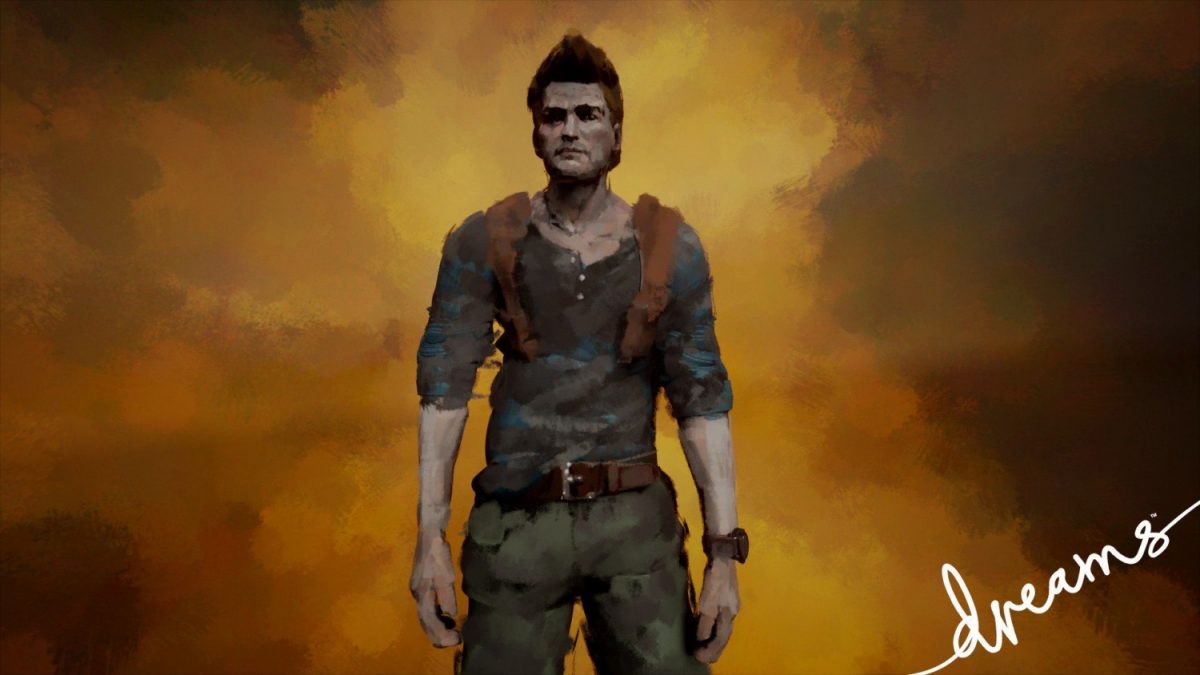 The way Media Molecule has modelled DreamSurfing makes everything so intuitive. Highlighting the best community creations, trending projects, and even recommendations based on your personal tastes, Dreams has you covered.
Not to forget, the recently passed IMPY Awards will be an annual event to celebrate the best in various categories, a perfect time to find those amazing gems recognised by all. When all things fail, there is always Autosurf, and another rabbit hole awaits.
Considering that Dreams has been in early access for less than a year, the sheer amount of breathtaking projects that showcase a burgeoning community of capable creators is simply mindblowing. With the game fully launching, this creative endeavour will only continue to grow and get bigger, and only goes to spotlight just how special Dreams is.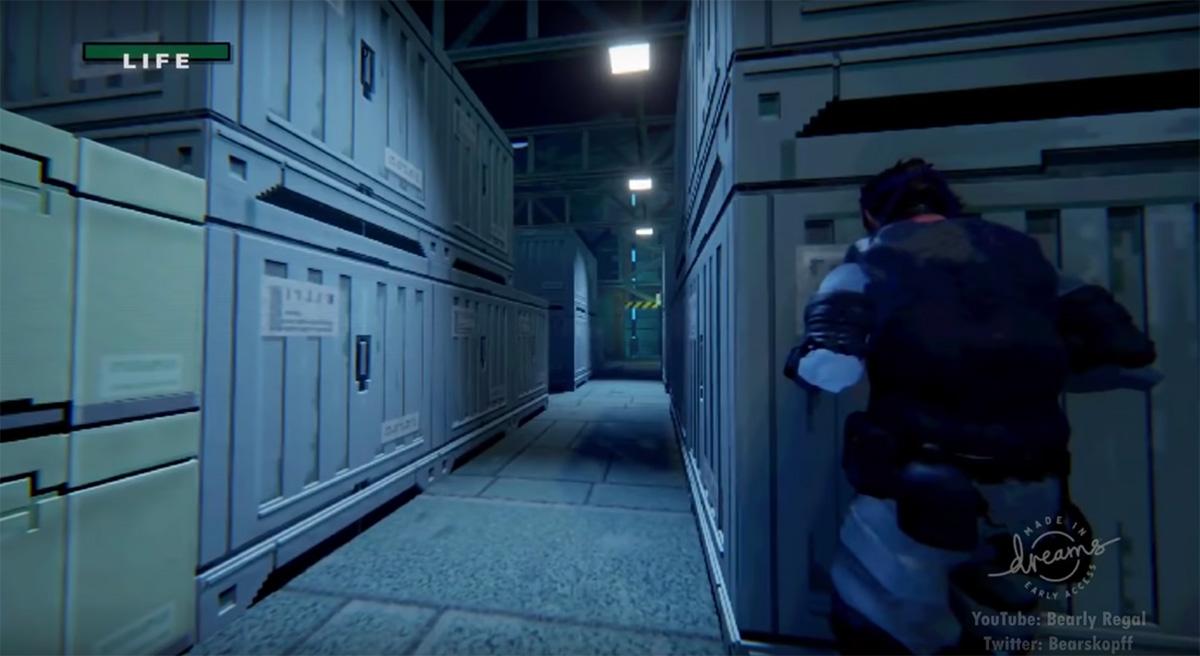 It is an extraordinary achievement by Media Molecule, providing players with a refined and powerful toolset that serves to encourage an immeasurable amount of creative exploration, collaboration, creation, and pure pleasure. Innovative, groundbreaking, and convention-breaking, Dreams is here and only getting started.

GEEK REVIEW SCORE
Summary
Creating, sharing, helping, and enjoying, Dreams brings an idealistic vision into life that is simply unlike anything seen before in video games.
Overall
9.5/10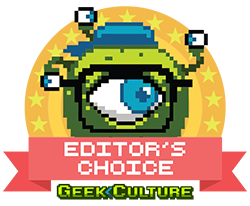 Gameplay -

9/10

Story -

9/10

Presentation -

10/10

Value -

10/10