No one milks the fans quite like Square Enix does. Take a look at the Final Fantasy series. It's been 30 years since the first one, and the only final thing about the franchise is the continuous remakes of its earlier titles, including its highly anticipated Final Fantasy VII.
But sometimes, there are gems that break tradition, and in this case, its with Dissidia. While Square Enix is known for its turn-based (and sometimes abusively hard) role-playing games (RPG), it did have some breathing room for a fast-paced, real-time fighting game that was initially considered a risky move for the Japanese gaming company.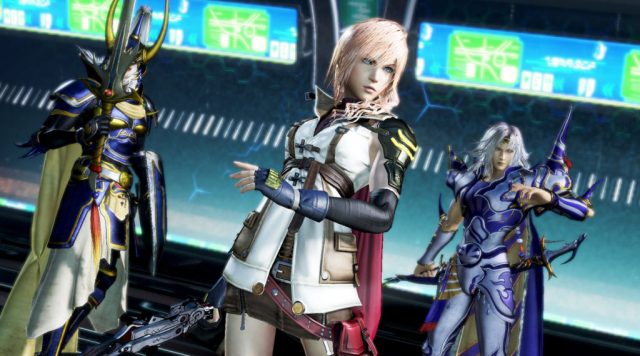 Moving away from its RPG foundations, the original Dissidia switched turn-based battles for real-time fighting. It featured an all-star cast from the Final Fantasy franchise, and told an original story that celebrated the series' diverse incarnations, while also presenting an odd yet satisfying approach to character action.
Surprisingly, releases for the Dissidia series has slowed down despite the franchise still going strong. It has been 10 years since the first Dissidia was released on the PlayStation Portable, and 7 years since the last update, with Dissidia 012 Final Fantasy.
Dissidia NT was originally released in Japan in 2015 and was designed from the ground up as an arcade game. Unless you stayed in Japan or your local arcade actually brought the machine in, the arcade-style Dissidia was out of your reach.
Until now. That game was finally ported to the PlayStation 4 as Dissidia Final Fantasy NT.
A strong wave of nostalgia hit when the opening sequence appeared on the TV screen, but after a weekend with the game, there are mixed feelings about it.
The Dissidia series, at its core, is a fighting game, with some semblance of a storyline. But when compared to previous Dissidia titles, the story mode in NT feels like an afterthought that game designers added in. It could be due to the fact that the story mode was only included for the console release, as the original arcade release did not have a story mode. Quick, how do we tell a story in-between the cutscenes?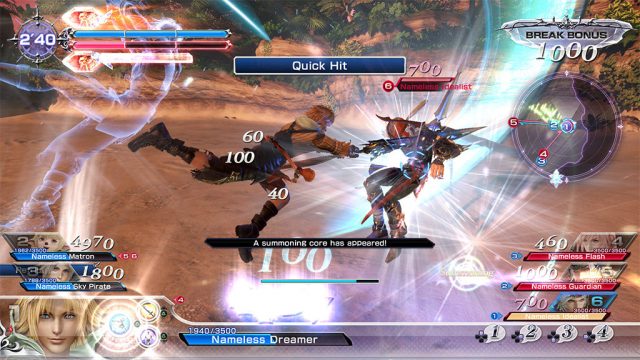 Instead of a linear storyline to play through, the story mode is presented as a series of cutscenes that can be unlocked with "Memoria", which you earn by battling in the offline arena. Fans who are more interested in the Final Fantasy side of things, such as a lengthy story mode and RPG elements, would be left wanting more, as compared to what to the original PSP games delivered.
Visually, Dissidia NT does not disappoint. The game is beautiful (apart from the broken UI design, which leaves much to be desired). Characters are rendered to the best the PS4 can push out, and combat is flashy, with several classic FF moves recreated splendidly.
Gameplay wise, the core elements of Bravery and HP attacks have not changed. Players have to learn to break down their opponent's Bravery stat, and take them down with a charged-up HP attack.
Dissidia NT introduces a new 3 v 3 combat system, where playing as a team is encouraged. Each character has an independent HP bar, and the party has one HP bar and a summon bar. When any one of the party members is incapacitated, one-third of the team HP bar is reduced. When the team HP bar depletes completely, the team loses. Given that there is a shared team HP bar, players are encouraged to look after each other with proper, back-covering teamwork.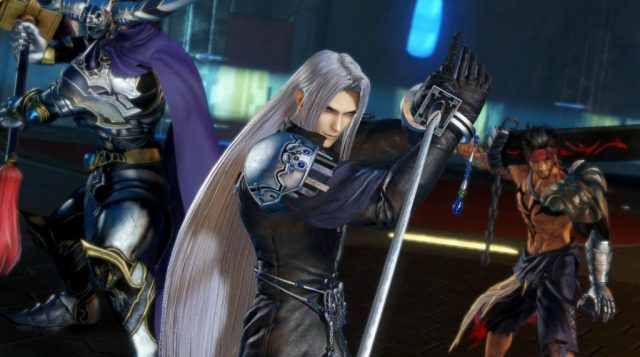 Having played the original games, I made the mistake of skipping the tutorial at the start, and was feeling confident about it until the game's AI thoroughly beat in the third round.
Combat is erratic and can be confusing at times, making it hard to fully enjoy the game at the start. It is recommended that all players, even fans of the series, should complete the tutorial, to get a better feel for the control and combat mechanics.
However, similar to any other fighting game, gameplay becomes much clearer when you understand the intricacies of combat, and begin experimenting with the large roster of characters available.
The three-player team composition allows characters to play off each other's strengths and weaknesses, to form a more formidable team. Characters are now classified into four categories; power-based Vanguards, agility-based Assassins, range-based Marksmen, and unique trait-based Specialists. This makes character choice easier for newer players of the series.
There are 28 characters to choose from at the point of release. Characters from all existing Final Fantasy titles are represented fairly, from the ever-popular Cloud Strife, from VII, to newer characters like Ace, from Type-0.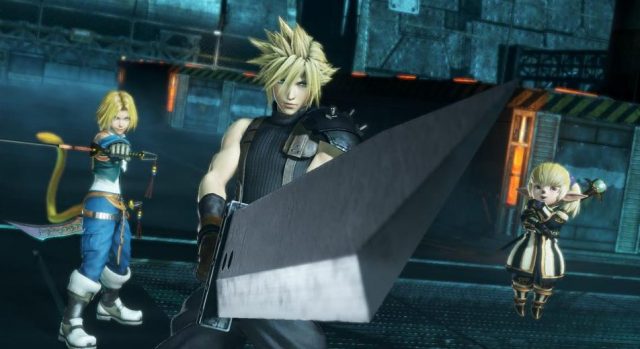 The Season Pass, which can be purchased via the PlayStation Store, reveals that there will be at least six more characters available as downloadable content in the future. The developers have stated that they are targeting for a total roster of 50 characters, including all characters from the previous Dissidia titles. It is a great thing that the developers did not go the way of EA, by adding microtransactions in the game a la Star Wars Battlefront II.
Fans should also take note that the character abilities have also been tweaked in this version. EX Bursts have been made weaker in comparison to the previous Dissidia games, where they were often so powerful that they scored players an instant win. They are now also weaker than summons, which means there will be no more 9,999 points of damage with Tidus' Blitz Ace move.
So what doesn't work? Online matchmaking has so far been a pain, either with long wait times, or being unable to connect to the server at all. The initial hours can also be uninviting and daunting, but if you can ride past that, you will find that this is an exciting and chaotic 3 v 3 fighting game that is full of great nostalgia-abusing fan-service. Here's hoping that Square Enix will continue to tweak the game by updating gameplay, improving the game modes, as well as UI improvements.
P.S. The Moogle needs to stop calling me kupo in every sentence.
GEEK REVIEW SCORE
Summary
The most visually beautiful Dissidia game yet, with compelling combat gameplay. It is, however, let down by the weak story elements and awkward UI.
Gameplay -

8/10

Story -

4/10

Presentation -

9/10

Value -

7/10
---

Drop a Facebook comment below!