Dell has consistently been performing with its XPS ultrabook line for the past few years, introducing PC users to a diminutive form factor, combined with an accessibility that makes these smaller laptops attractive to both casual and power users.
That same design philosophy applies to the new Dell XPS 13 (9300), and we'd even go so far as to say that Dell has taken things one step further. This 13-inch ultrabook has just about a little bit of everything going for it; a breathtaking aesthetic, superior display, superb tactile keyboard and overall solid performance, it's really astounding just how Dell managed to cram so much into so small a frame. Let's just say the American company has become masters of the "less is more" design philosophy, and it shows in this particular ultrabook.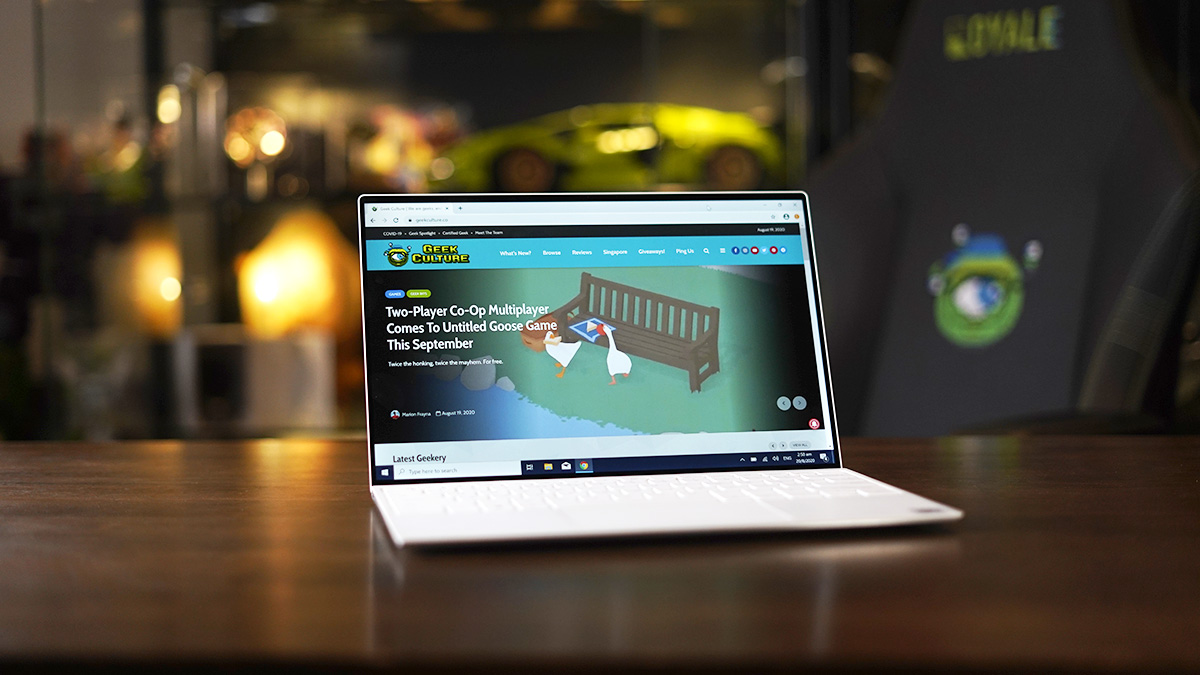 It goes without saying that the new XPS 13 is a beautiful machine. Just look at it — this laptop simply oozes class, and it doesn't even have to try. It comes in two colour options: Platinum Silver with a black carbon fibre palm rest, or Frost White with an alpine white composite-fibre palm rest. We received the latter for our review unit, and let's just say this is easily the most good-looking laptop we've reviewed in years.
From the outer hood with the simple Dell logo embossed onto it, to the tessellated textures on the palm rest underneath, and even to the layout of the keyboard, the clean design alone is enough to make one want to ditch their dirty old laptop for this one. Measuring just 14.8mm (0.58 inches) thick, and weighing just 1.2kg (2.64lbs), the XPS 13 is so lightweight and slim it's not even funny. If you're a light packer, then you will certainly appreciate this ultrabook even more, as it can slot in easily into any small backpack without weighing one down too much.
Under the hood, the Dell XPS 13 continues to shine bright like a diamond. One wonders just how far one can push the boundaries of petiteness here, as Dell has successfully managed to cram in a 13-inch InfinityEdge display with a 16:10 aspect ratio into an 11-inch frame. It's a really good-looking display, with the bezel almost invisible. And even then, one can make out the really (really) tiny webcam that Dell managed to slot in, and it's really impressive stuff.
Colours on the display are enhanced quite well thanks to the integrated Dolby Vision technology, and it certainly helps that the display is innately very bright, going up to over 500 nits of brightness. Its anti-glare filter really did the job in ensuring we didn't have to constantly shift around just to get the best view out of the laptop. Additionally, the review unit we received came with a 1920×1080 resolution touch screen, which always comes in handy if you find the keyboard and touchpad too unwieldy for some reason.
Speaking of which, the touchpad on the XPS 13 is another really smooth experience. Having been made larger than last year's iteration, the touchpad is much more accessible and easier to use simply due to the larger real estate. Just because a laptop is small doesn't mean it's touchpad has to be as well, and it's always great that companies like Dell are more forward-thinking in this aspect. It is also extremely responsive when swiping, tapping, or scrolling on it, with little to no input lag from our experience. The click feels and sounds great as well. Overall, this touchpad can rival even that of the MacBook Pro, and that says a lot about the superb build quality.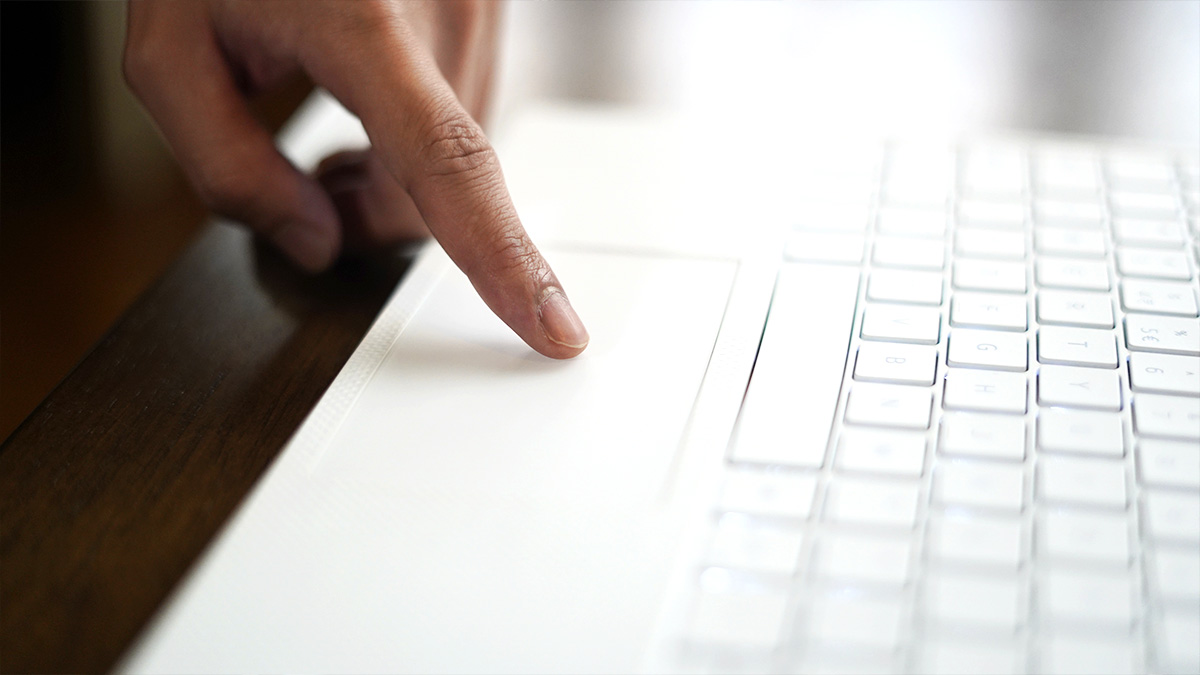 Moving up, the new keyboard also feels astounding to type on. Somehow, Dell has perfected the art of producing really solid membrane keyboards in its laptops, which we feel could impress even some of the most hardcore keyboard enthusiasts. The keys feel silky-smooth, and the travel time at each key press is snappy, ensuring your typing experience is unhindered and crispy all the way through, and the tactile bump is noticeable and satisfying, which is music to the ears of typists. The suede-like feel of the palm rest certainly makes things feel a little more cozy.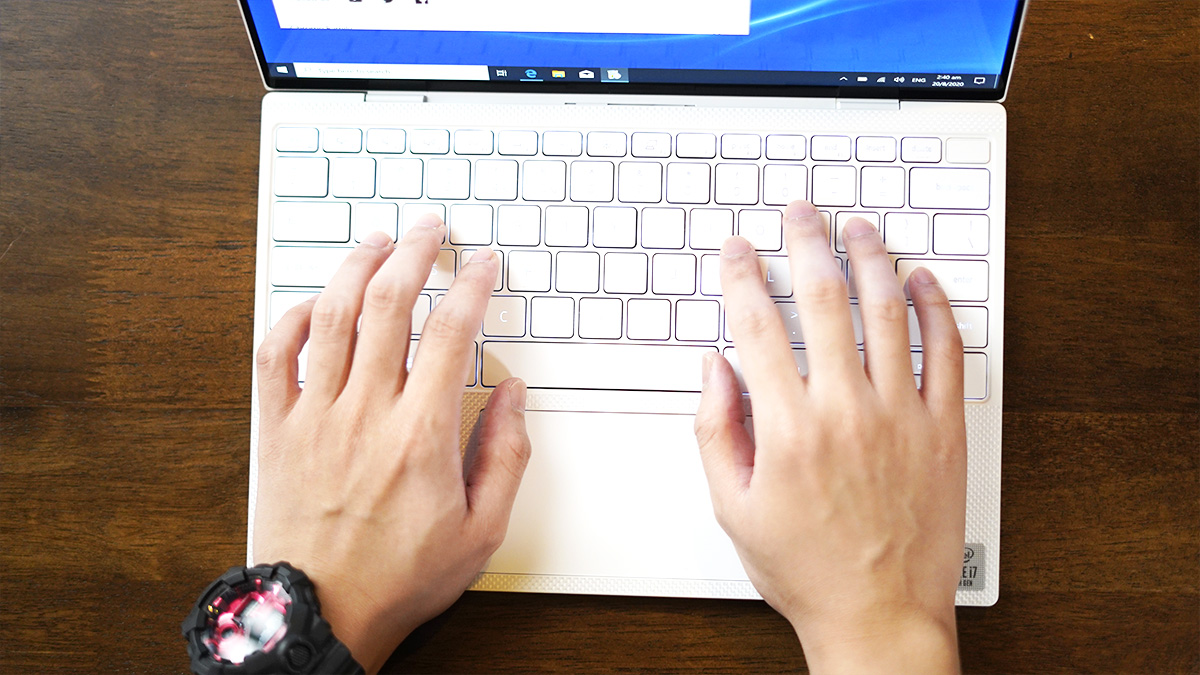 And as with typical ultrabooks in the past few years, Dell also managed to squeeze in a fingerprint sensor on the keyboard, which is pretty much a given in today's market. Instead of relegating it to the side like an unwanted child, it now rests atop the power button for your convenience. This also, in turn, allows the keyboard to expand, enlarging the keys and making them much, much easier to type on.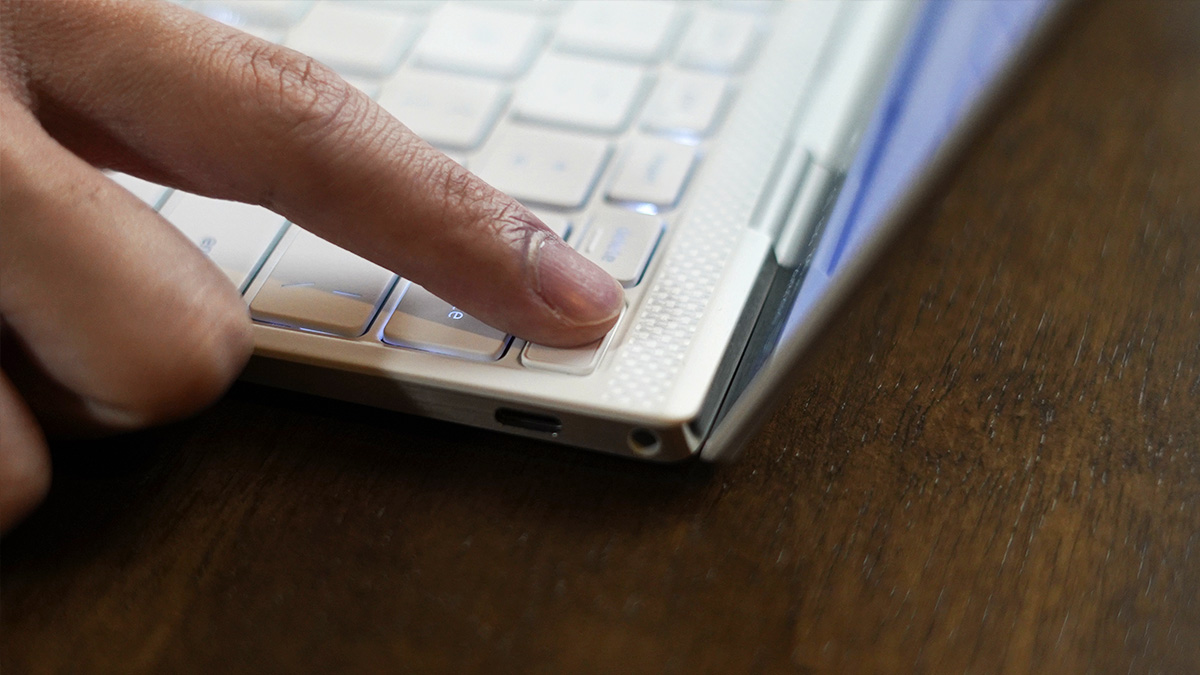 When you're trying to keep up that minimalist design, something has to give. And in this case, the XPS 13 falters in terms of the amount of utility it brings to the table. Here's what you get on this machine, ports-wise:
2x Thunderbolt 3 ports (both are interchangeable between power delivery and data transfer)
1x microSD card reader
1x 3.5mm audio jack
Yup, that's all you get on this ultrabook. If you're a user who likes to connect other auxiliary devices and peripherals to your laptop, you might have to resort to the dongle life. As a start, Dell was nice enough to throw in a USB-A to USB-C adaptor, but even then, it won't be enough to support the needs of power users. But if you're the sort that doesn't really use much on their laptop, then this shouldn't really pose a problem.
As with any laptop, we've performed some basic benchmarking for your benefit. Here are the specs of the review unit we received:
CPU: Intel Core i7-1065G7 (4 cores, 8 threads @ 1.50GHz)
GPU: Intel Iris Pro Graphics 10th Gen
Memory: 16GB
Storage: 1TB
Price: S$2,899.99
And here are the various benchmarks we performed on it:
PC Mark 10
Cinebench R15
OpenGL: 66.52fps
CPU: 713 cb
Unigine Heaven 4.0
FPS: 5.1
Score: 128
Min FPS: 3.2
Max FPS: 9.4
Let's get this out of the way: the Dell XPS 13 is by no means a powerful laptop. Its main draw is its diminutive size, and it really only serves to get casual work done. Its Intel i7 Ice Lake processor does hold up pretty well in general, with little to no effort in taking on tasks such as browsing the net, watching shows on Netflix, or just doing some work on WordPress or Excel. Power users may have to steer clear of this ultrabook, though, as it really doesn't perform so well even when editing photos on Adobe Photoshop, let alone rendering videos on Premiere Pro, where things really slowed to a crawl from our experience.
The XPS 13's limit was easily reached when we took it for a spin on some of our games. Already, it struggles to keep up with esports titles such as Overwatch and League of Legends at the lowest settings. Too often, we'd find the frame rate stuttering as if an earthquake hit our vicinity, to the point that it got a little frustrating.
Perhaps the only competitive titles that it could really run smoothly were the likes of CS: GO and Valorant, both of which were designed to be able to run on 10-year-old PCs anyway. It performs fairly well in other less-demanding single-player games, such as Slay the Spire or Dead Cells. As such, if you're looking to get an ultrabook that can run games more competently, you're much better off with the likes of the Razer Blade Stealth 13, or the Aftershock Vapor 15X.
However, what the Dell XPS 13 trumps these other ultrabooks is its battery life. Powered by a 52WHr battery, it, while not boasting the best battery life out there, certainly does a decent job. It can easily last up to 6 hours with moderate use, which is a little under a full day's worth of work, and up to 10 on lighter days. Its 45W power brick (more like half a brick, look at how small it is!) charges it back from zero to 100% in about 2 hours, which is not bad all things considered.
When all is said and done, the Dell XPS 13 is really something else in today's already-competitive market. It successfully raises the already high bar for ultrabooks, despite keeping it so simple in design and performance. But that's the point; sometimes less is more, and Dell managed to knock that keyphrase out of the park with its latest ultra-portable notebook.
GEEK REVIEW SCORE
Summary
Dell's XPS slate of ultrabooks has always been nothing short of eye-catching and boasting really solid ergonomics, and the 2020 version of the XPS 13 is no different. In fact, it may just be the single best ultrabook in 2020 so far, and that says a ton about this little beast.
Overall
9.1/10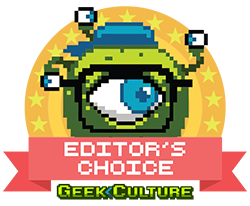 Aesthetics -

10/10

Build Quality -

9/10

Performance -

8.5/10

Value -

9/10

Geek Satisfaction -

9/10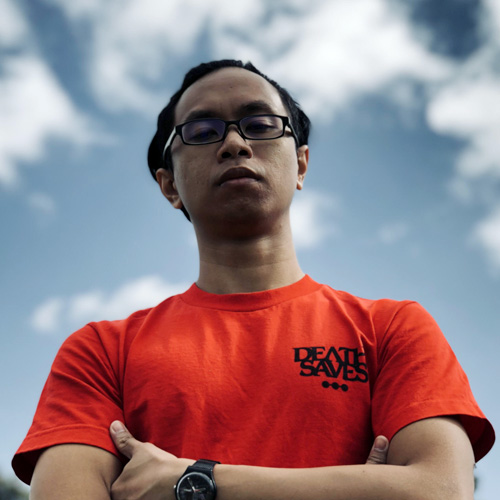 Marion has a serious RPG addiction. Sometimes it bleeds into real life; he forgets to sleep because he thinks he has a Witcher's body clock. Forgive him in advance if he suddenly blurts out terms such as "Mind Flayer" and "Magic Missile", because never once does he stop thinking about his next Dungeons & Dragons game.