Delivering a hit product should be an easy task for any brand worth its salt – any company in business for several years and unable to market a leading product is definitely in trouble. But ensuring that the same product line constantly and consistently ups the ante is a significantly more challenging task that even the best have fumbled upon. Given the popularity of the Aftershock Vapor 15 Pro, the Singaporean custom PC maker has taken many notes to ensure that their initial foray was no flash in the pan.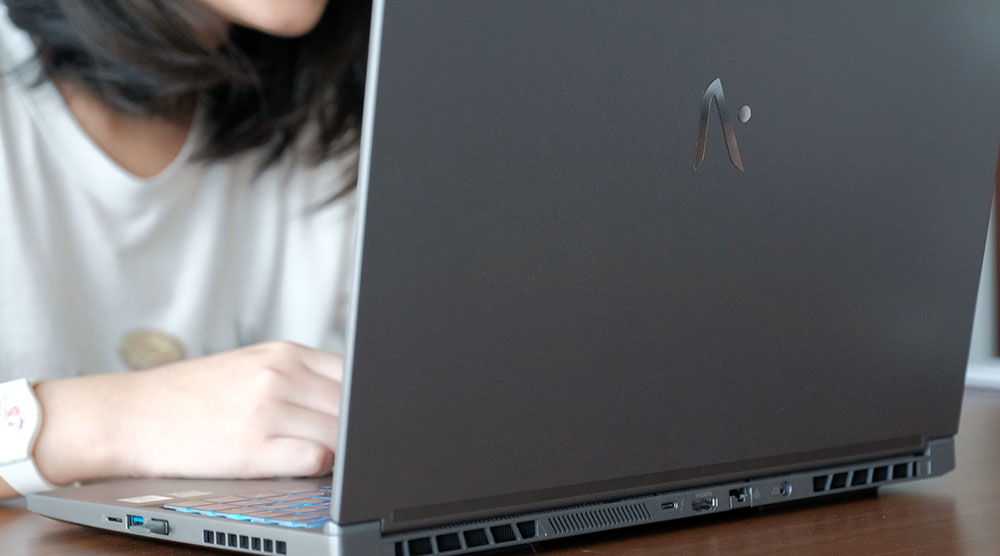 Expanding the Vapor line with the brand new Vapor 15X, Aftershock packs thoughtful upgrades with a marginal increase in price, making it a welcomed addition to the series. Make no mistake – if you want a MacBook type device with the accompanying build, premium and famed Apple tax, no one is stopping you.
But if you're looking for a brand new laptop one step above an ultrabook, the Aftershock Vapor 15X checks off all the boxes for a device that hits the sweet spot between price and performance.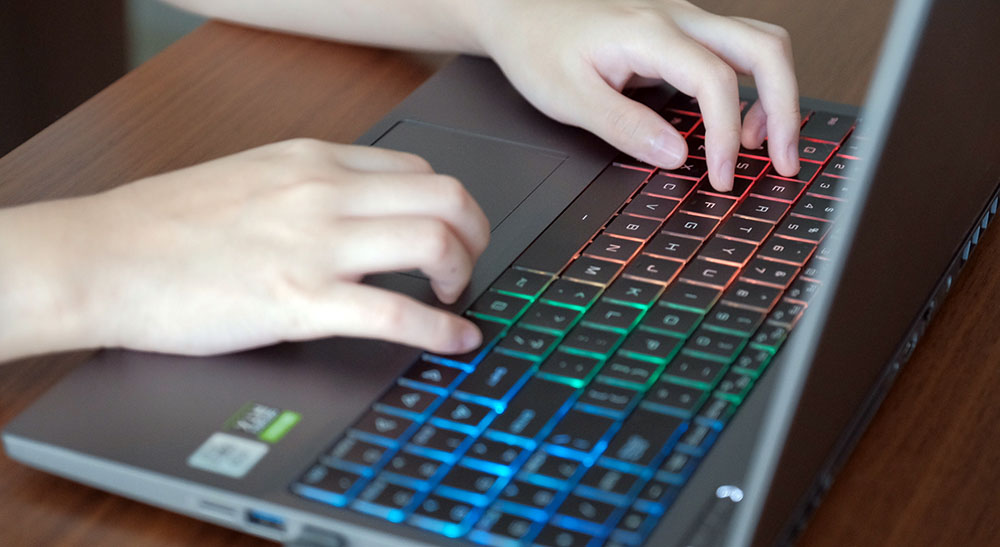 Packing the brand new Intel i7-10875H Processor and Nvidia Geforce RTX 2060 6GB GDDR6 GPU for its entry model, the Aftershock Vapor X is an attractive proposition right from the outset. Priced from S$2,215, the eventual configuration for this personal purchase, which includes 16GB RAM and 1TB SSD HDD, came to be S$2,545 after tax.
With an existing home desktop combined with an ultrabook, the purchase of the Aftershock Vapor 15X would help close the gap between hardware prowess in a desktop, and portability, especially for photo and video editing while on the go. The prospect of a dedicated 2060 GPU is a definite plus as well in order to play more graphically intensive games away from home.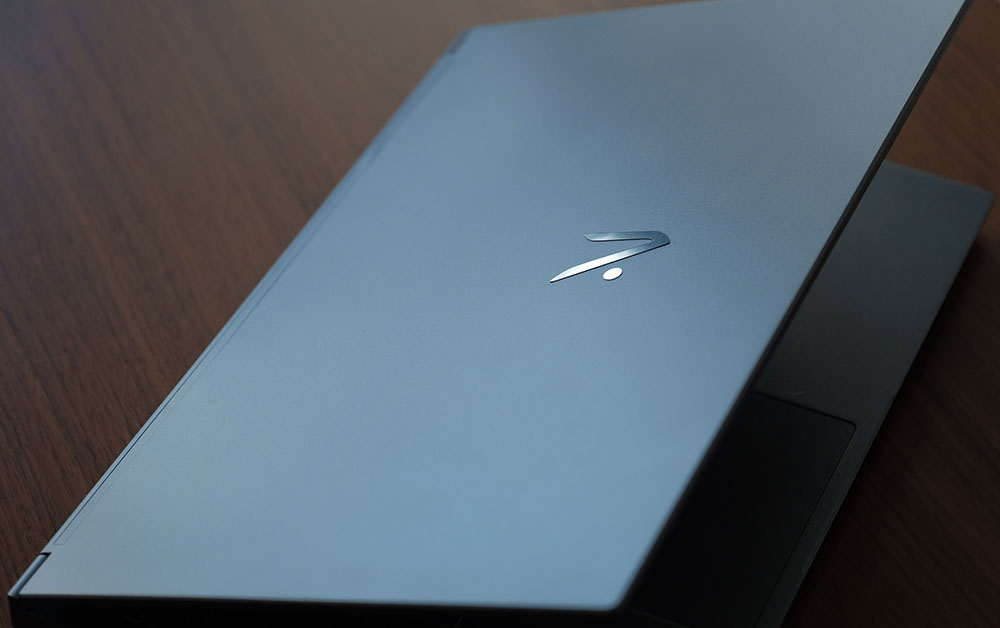 Encased in a sweet magnesium alloy housing, the Aftershock Vapor 15X is not a head turner for its overall grey design yet it still feels premium in hand and touch. It is no fingerprint magnet with the matte finishing all round which is most appreciated in a 35cm x 23cm x 1.8cm frame.
The components add up with a 1.8kg footprint which is deceptively heavy for folks who are more accustomed to carrying around an ultrabook. If you're looking to lug the Vapor 15X around in airports, the size and weight of the laptop might need some time in getting used to. One would definitely build a stronger back after lugging this machine around. Overall, it's still a nice weight considering you're getting a desktop grade GPU which has a comparable weight to an Apple MacBook Pro.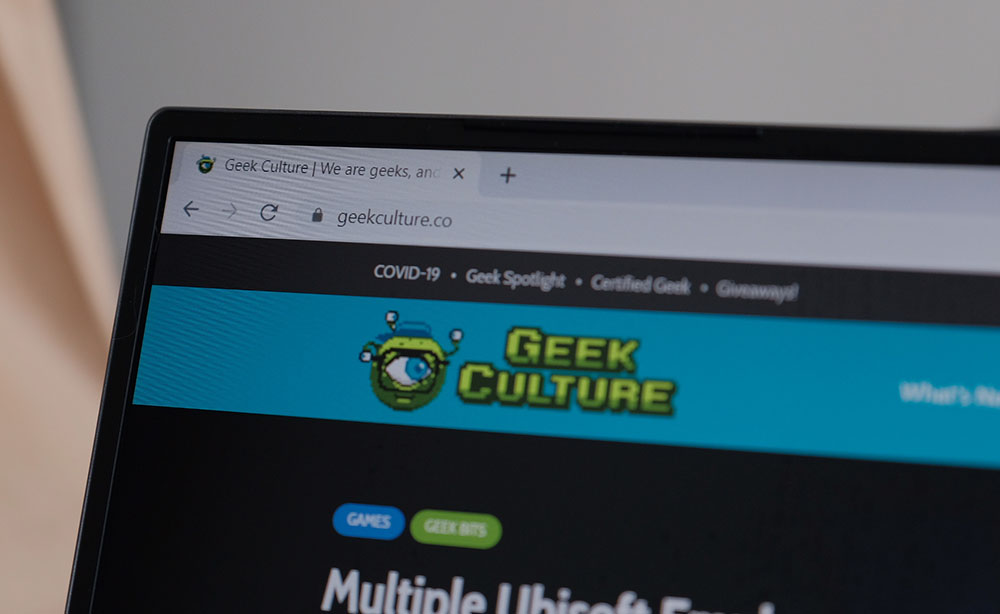 The beauty of the Vapor 15X becomes even more apparent once the device is powered up. Packing a bezel-less matte 1,920 x 1,080-pixel 15" display, the 240Hz refresh rate screen looks great from all angles with vibrant colours and contrast. While having a display with a superior refresh rate might not be obvious to anyone initially, being able to stare at the screen for longer stretches of time be it for gaming or spreadsheets without any fatigue is a much needed boon for play or productivity.
The screen itself is by far one of the best reasons why getting a Vapor 15X over all the other Aftershock laptop lines and is well worth the additional weight. In day to day use, the laptop is plugged next to an additional extended display and I've found myself preferring to view most of my work on the laptop display over the larger screen simply because of the luxurious screen.
Being able to expand my desktop space with an additional screen is simply a circumstance of modern workplace productivity. Thankfully, the Aftershock Vapor 15X is generous with the number of ports it affords with a:
Full sized HDMI port
Thunderbolt 3
3 x USB ports
Ethernet port
While it might sound rather shocking that such ports are still very much appreciated, the dearth of basic connectivity options in slimmer modern laptops are a joke for productivity. No one loves carrying dongles around and one would not find such pains with this device. Having hooked up an external monitor, Logitech unifying dongle, Jabra audio dongle, the Vapor X was still left with an additional slot available to hook up a Razer webcam to complete the setup. It's more than sufficient for any road warrior, with the exception of a microSD card slot which should have been a full-sized SD card slot in the first place. It's a minor pain which can be solved with an external card reader (another unnecessary dongle) which can be a bummer.
Given how the current workforce relies on webcams to foster deeper connections with teammates working remotely, the one overwhelming thing is the Aftershock Vapor 15X's webcam as it lacks quality and below screen placement. With the 720p HD webcam delivering grainy video and an unflattering placement leads to unappealing visuals and angles. An external webcam is definitely required if work requires you to be using video most of the time.
Outside of that, the Aftershock Vapor 15X pretty much hits everything out of the park. Performance-wise, here are some benchmarks obtained from this custom model:
Cinebench R15
Unigine Heaven 4.0 (Extreme)
FPS:92
Score: 2310
Min FPS: 9
Max FPS: 186
In real-world day to day use, the Vapor 15X handles games like Doom Eternal and Overwatch on Very High settings without dropping a single frame even in the most heated moments. Being able to deliver a consistent 60 FPS is a standard for all laptops and the Vapor 15X certainly shows that it is no slouch. Combined with Photoshop and Chrome full of tabs in the background, this laptop handles multitasking like a champ and we're certain it'll be able to survive most processes without a hitch. In the event, one might be looking to eke out more performance the Vapor 15X has the potential to be expanded to a 2070 Super 8GB GDDR6 GPU but most folks would find the default 2060 more than sufficient for most tasks and gaming.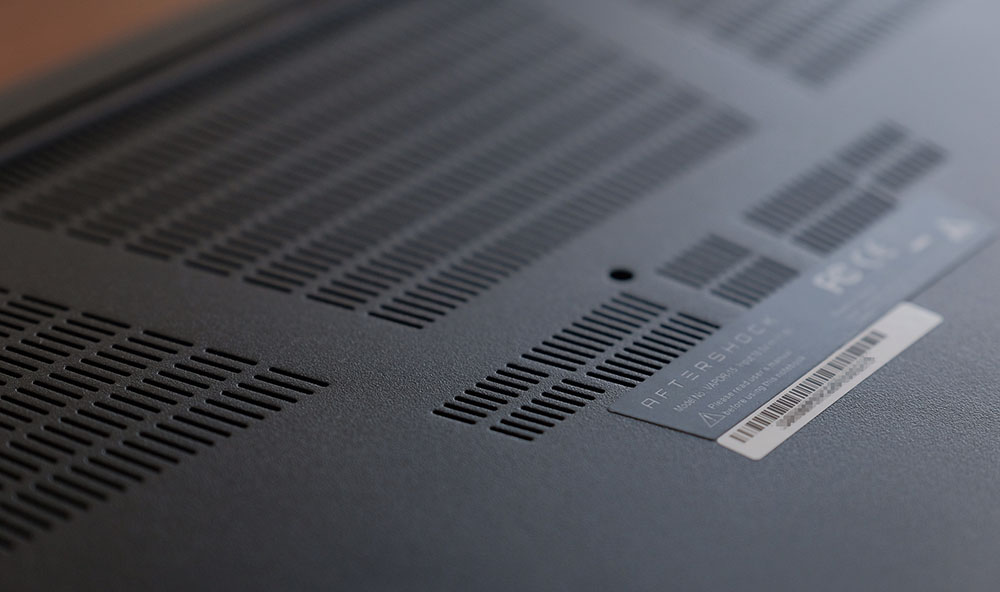 However, the downside to so much power and performance comes with a pretty noisy drawback. Having used the Vapor 15X for long stretches of time, the laptop design does really well in venting all the excess heat directly at the bottom of the machine. This means that using the laptop on your lap will set it alight and make it uncomfortable right from the get-go. Thankfully, this also means that you can continue typing with comfort even as the fans are blowing at full speed. When the Aftershock Vapor 15X is working at its hardest, it does sound like blowing wind and rain outside your window. While the noise is unnoticeable especially when you're deep in concentration, the folks around you might.
The biggest drawback when purchasing the Aftershock Vapor 15X ultimately would be its battery life. Going back again to how much power this laptop packs, the battery is the Achilles heel that prevents it from being the best companion for any road warrior. Its 63WH battery can reasonably last at most 3 hours with light gaming and web surfing, definitely not something you'd want to bring on long flights for gaming by any measure. Given the amount of hardware, the Vapor 15X would be more suitable as a device that has users tethered to the wall for long stretches of productivity without compromising on performance. This makes its 2kg footprint a bit more palatable overall.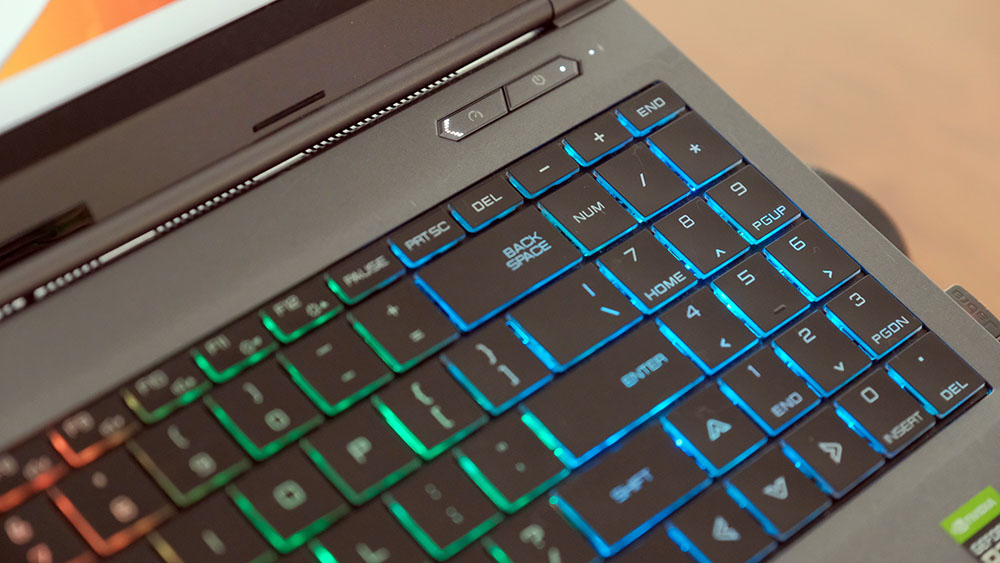 Having used the Aftershock Vapor 15X daily as the primary machine during last month's work from home period, the Vapor X has proven to be one of the best device investments made in recent years. It's certainly aided by the extremely generous price point and value afforded by the folks at Aftershock, the team has delivered a laptop that makes working or gaming on a pleasure for long stretches of time. If you're looking for an additional desktop companion which blows all the rivals out of the water, the Aftershock Vapor 15X is the one that should be at the top of any list for years to come.
GEEK REVIEW SCORE
Summary
Performance does not mean your wallet needs to take a hit. The Aftershock Vapor X allows you to have the best of both worlds and build a strong back with this portable beast.
Aesthetics -

8/10

Build Quality -

8/10

Performance -

9.5/10

Value -

9.5/10

Geek Satisfaction -

9/10
Gerald currently straddles between his love of video games and board gaming. There's nothing that interests him more than trying out the newest and fanciest gadget in town as well. He dreams of publishing a board game sometime in the future!
---

Drop a Facebook comment below!