Under Armour has been stepping up (pun intended) its running game, especially with the debut of its HOVR midsole technology in 2018. The American sportswear company's answer to Adidas Boost and Nike React, this midsole is designed to provide users with a cloud-like feel coupled with a springy bounce mid-run.
While it has been used for golf and basketball shoes, its runners are where HOVR has been the most-used, which makes sense given how running is pretty much an essential exercise, and also how there are different running styles, hence the smattering of HOVR running shoes abound in the market today.
The latest running sneaker to utilise this tech is the Under Armour HOVR Phantom 2. Designed as a neutral running shoe, the HOVR Phantom 2 seems to take the best from the original 2018 model — the spongy comfort, breathable upper, and extremely light weight — and improve from there. Its versatile build means it can be used for runs of just about any distance, and at any speed, providing tons of comfort thanks to its HOVR midsole, without sacrificing performance.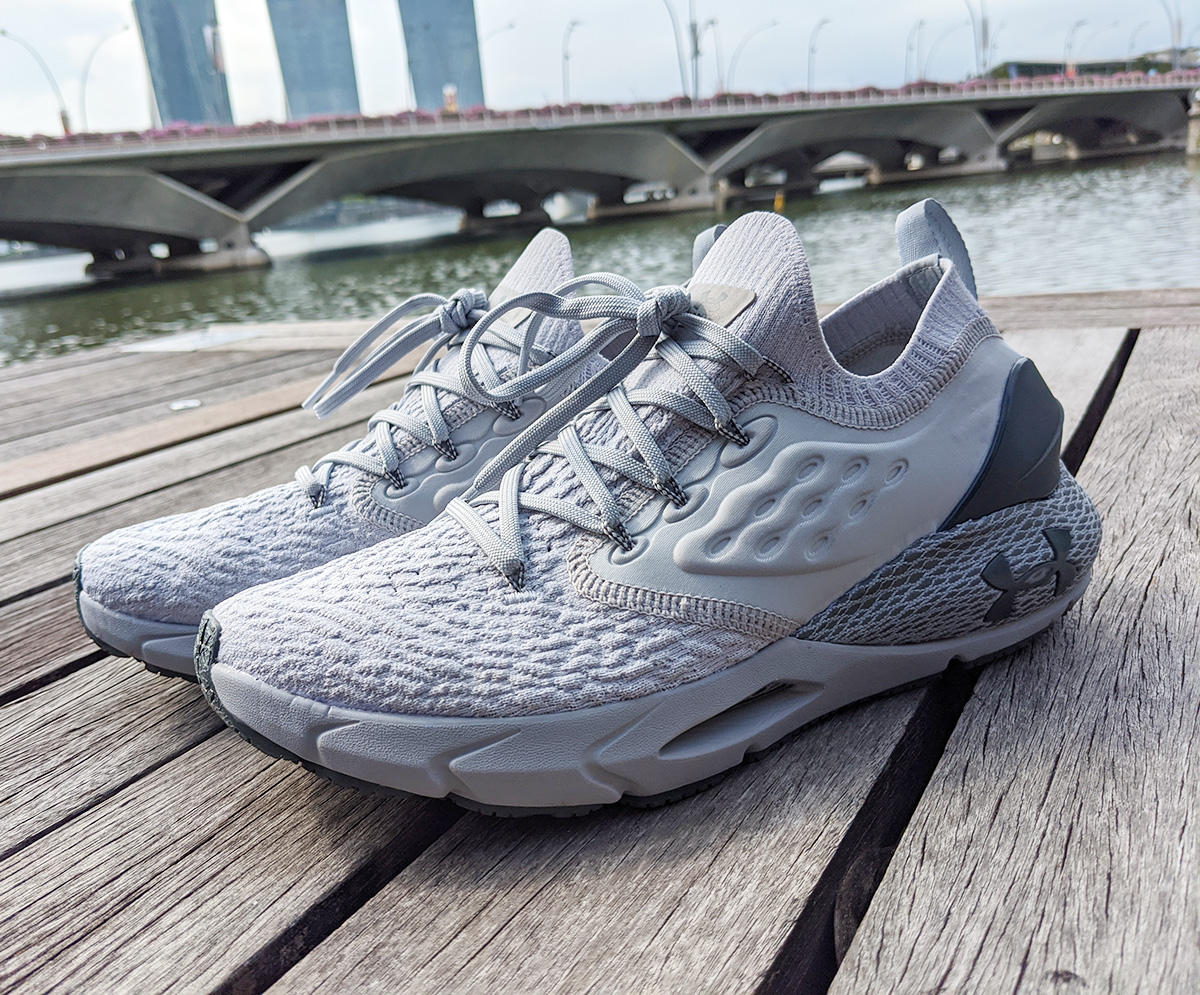 At first glance, though, one might easily mistake the HOVR Phantom 2 to be a pair of basketball shoes, given its rather chunky exterior. This is quite a bulky silhouette, and probably doesn't sport the cleanest look (but then again, aesthetics were never really Under Armour's strong suit) with a more futuristic design compared to its predecessors, and may take some time getting used to, depending on your tastes. Personally, we're fans of striking aesthetics, and even in the simple Grey and Black colourways we received, its bold look is sure to be a head-turner during your runs. 
The upper comprises a really stretchy mesh knit material that runs from the toe to the forefoot, and down on the tongue area. A suede-like material continues on from there, ending at the heel portion perforations adorn the upper so our feet remained cooled and well-ventilated when running. A heel guard also wraps around the heel counter to provide a nice bit of stability when walking or running.
The HOVR Phantom 2 ditches a traditional tongue in favour of a one-piece (okay, more like two-piece) upper that comes with a sock-like collar that is really stretchy and provides a nice sock-like fit. One thing to note with these types of collars is that they tend to cut into the skin especially during runs (we learnt this the hard way), so it would be best to wear socks that run at least above the ankle to avoid any abrasions.
Most strikingly, however, is the lower portion of the Under Armour HOVR Phantom 2. The HOVR midsole comes caged in a foam-like material from the toe to the midfoot, and blows up, fully-exposed at the heel area. The sole consists of a one-piece rubber material that sports a host of inlets. From our time on the road, the amount of traction this provides is quite incredible, even during wet weather conditions. The multitude of inlets ensures that it doesn't erode too quickly, so it's safe to say that this could be your main runner for the next few months at least. Also, the HOVR cushioning even peeks out from below, which is nice from an aesthetic standpoint.
The Under Armour logo located near the heel is actually a Bluetooth transmitter that, once pressed, lets the shoe literally pair with any phone that boots up the MapMyRun app (more on that later).
Weighing just 327 grams, this is actually one of the heavier running shoes in the market, but one can't really tell they're being weighed down when slipping them on. We imagine it's a combination of the one-piece upper, or the fact that its HOVR foam is really comfortable, but it does live up to the "Phantom" branding quite well, in that it "disappears" as soon as you put it on your feet.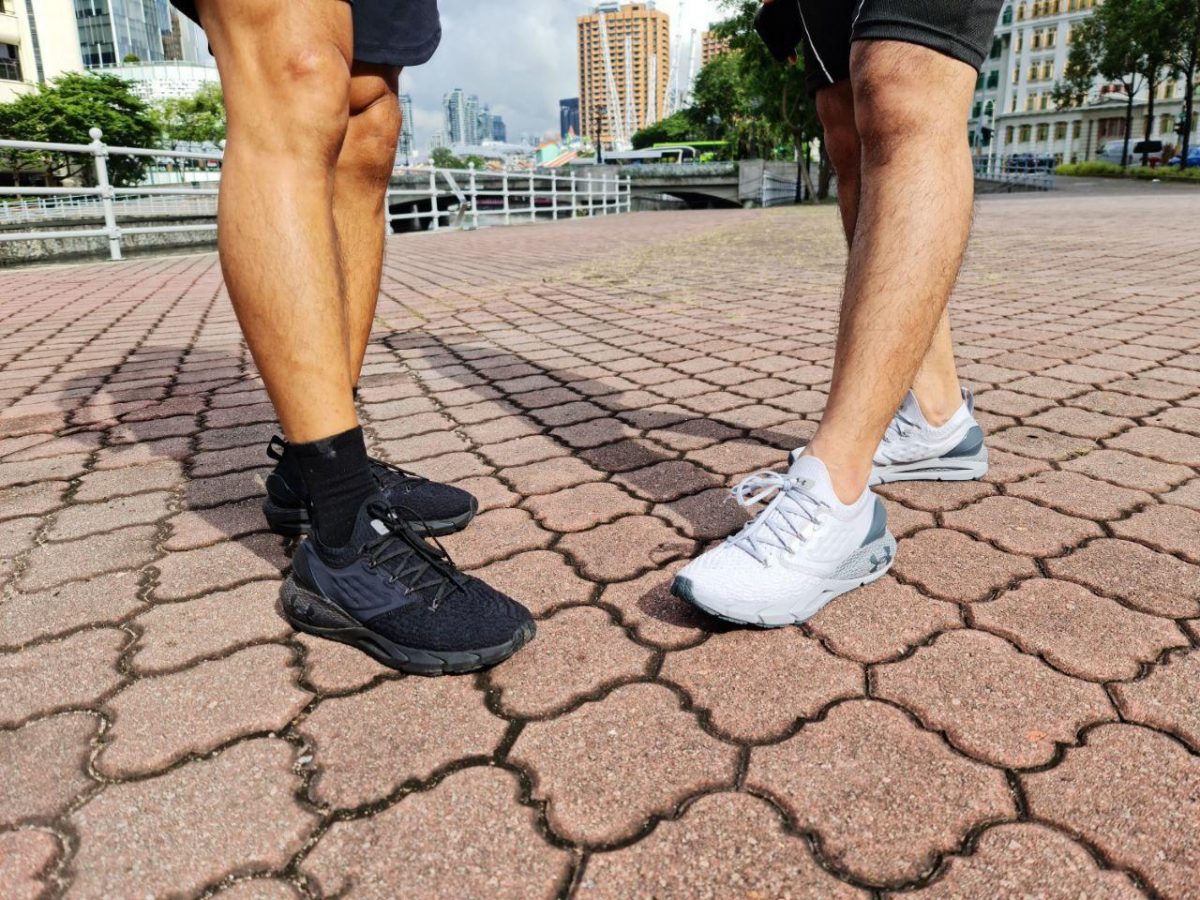 Speaking of which, the HOVR Phantom 2 fits quite snugly, which is always great for running shoes. However, we've found that these sneakers, much like most Under Armour running shoes, run quite small and narrow. Going true to size, I realised my midfoot tended to spill over a little when standing in a neutral position, threatening to sprain my ankle while walking at times, which can feel quite disconcerting, especially when first trying it on. Strangely enough, during my runs, that "spillage" seemed to be masked by the sheer comfort of the HOVR cushioning, coupled with the added stability provided by the cage on the midsole and the heel guard.
Your mileage here may vary, but in general, we'd recommend you to go a half size up, or even a full size up for those with wider feet, to get the best fitting out of the HOVR Phantom 2.
Though Under Armour's HOVR technology isn't really that much talked-about when compared to the likes of Adidas Boost and Nike React or Nike Zoom, the HOVR Phantom 2 seems to take advantage of this cushioning quite well. Having tested this in 3-5km runs, the shoe holds up really well. The energy return from the HOVR foam is superb, granting an almost-instantaneous bounceback with every stride. Compared to other shoes while running similar distances, running on the HOVR Phantom 2 to be the least taxing, as it does feel as though the shoes are literally guiding me every step forward. We've yet to test it at longer distances, but we imagine the HOVR technology will still hold up well, given just how thick and plush it already is compared to other shoes in the line.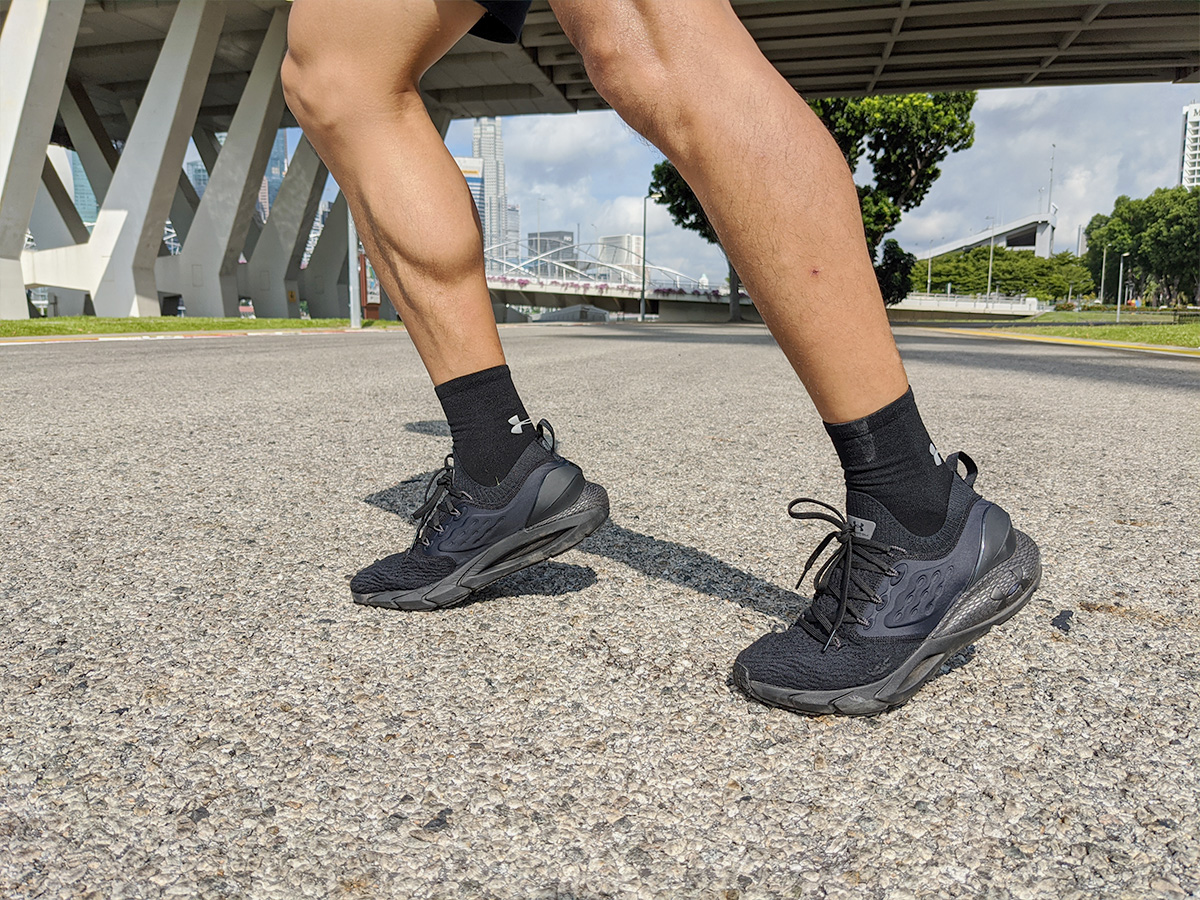 But for all its versatility, the Under Armour HOVR Phantom 2 is strictly an urban running shoe. While it can still be used for the likes of trail running and running in torrid weather, we'd recommend you to use other shoes for that, as the thin upper means it won't be able to take much punishment against the elements, and the rubber traction will chip off against rocky surfaces. That said, it's still a great shoe for casual use, and can easily pair alongside any outfit, if you plan well (but we'll leave that part for you to decide).
One other key feature that Under Armour has billed alongside the HOVR Phantom 2 is its Bluetooth connectivity, which is used alongside the MapMyRun app on iOS or Android. This app is designed to act as a virtual personal trainer to aid you in your runs. Once paired with the shoe, simply tap "Start Workout" and the shoe will start tracking virtually everything on your run, including pace, cadence, calories burned, and distance. Post-workout, it gets even more into the nitty-gritty, such as average ground contact time, average elevation, and even foot strike angle (which part of your foot contacts the ground most while running). There is also a voice program that issues instructions to either speed up or slow down, and notify you of whether you're close to your goal. It's a nifty program that is really intuitive and gives you a little bit of an incentive to improve your performance in various areas of your run.
However, one caveat here is that the user interface is a little clunky in that there are quite a few pop-up ads in the free version of the service that can get in the way of your user experience quite a bit. These ads tend to be the unskippable sort, so you'll find yourself staring at it for a time before being able to use it. Thankfully, we haven't experienced these ads during our runs yet, but it's probably a smart decision for the app devs not to do so anyway, since it will interfere with arguably the most essential part of using the app. As such, MapMyRun in its current state is more of a supplementary component, rather than a mandatory one, to the HOVR Phantom 2 experience.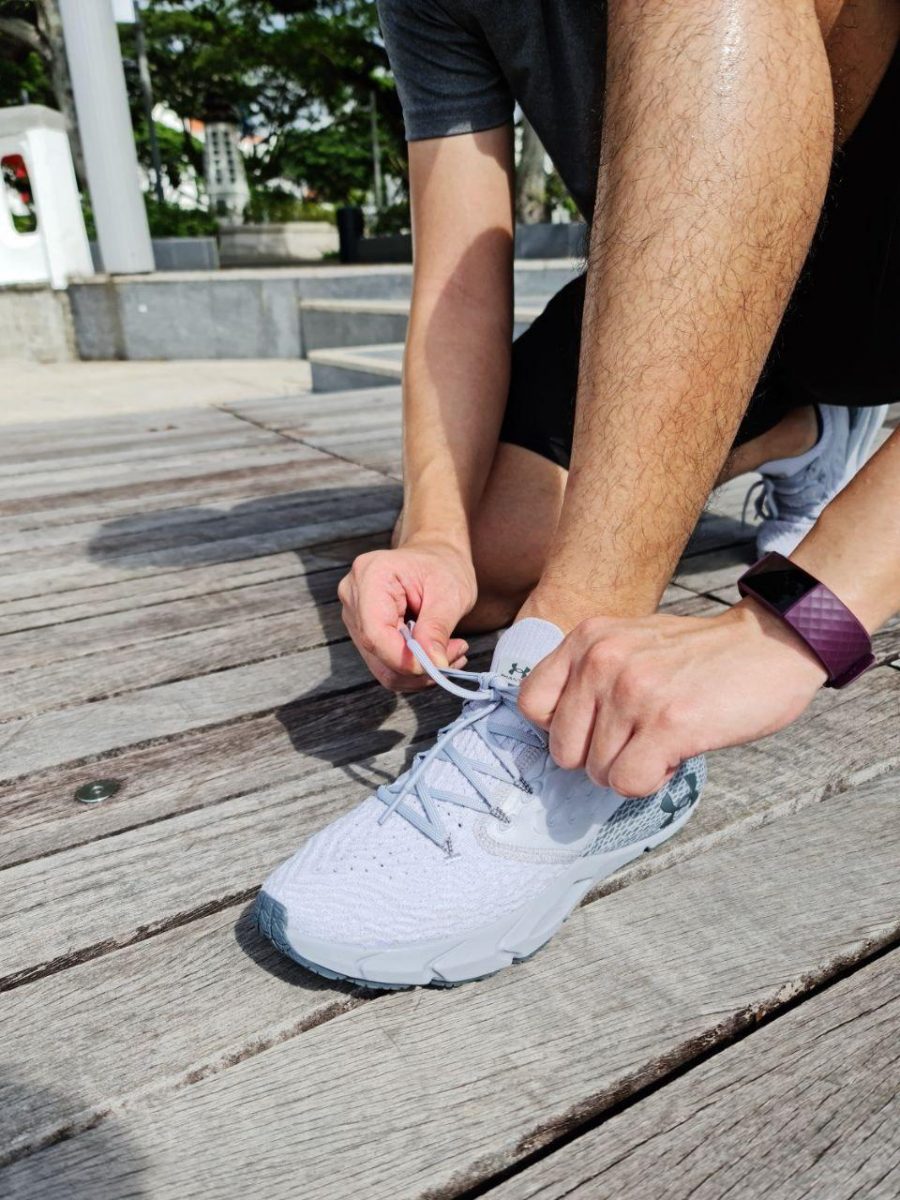 All in all, the Under Armour HOVR Phantom 2 is a really solid running shoe that really brings out the best of Under Armour's very own cushioning technology. At S$229, it's not a bad price for a superb build and all-around great comfort and performance, and will no doubt pay big dividends when used as your main runner for the next few years.
GEEK REVIEW SCORE
Summary
As far as running shoes go, the Under Armour HOVR Phantom 2 sets a really high bar in terms of combining solid comfort and performance, and allows you to get your work on the track or road done without so much as breaking a sweat. The Bluetooth pairing with the MapMyRun app, while still needing some improvements in the user interface, is generally quite helpful, though it's not exactly mandatory to your regime.
Aesthetics -

8.5/10

Build Quality -

8.5/10

Performance -

9/10

Value -

9/10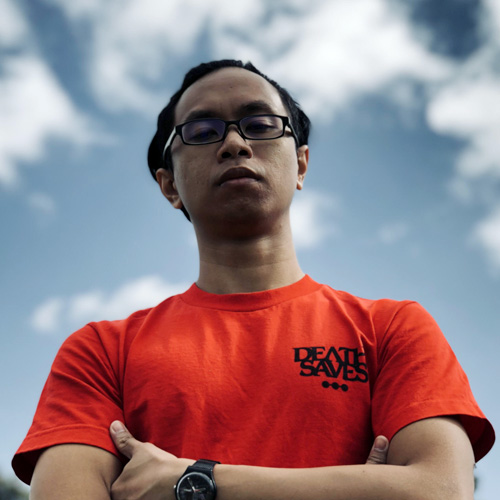 Marion has a serious RPG addiction. Sometimes it bleeds into real life; he forgets to sleep because he thinks he has a Witcher's body clock. Forgive him in advance if he suddenly blurts out terms such as "Mind Flayer" and "Magic Missile", because never once does he stop thinking about his next Dungeons & Dragons game.