Biographical films aren't many people's cup of tea, but the start of 2020 has been seeing a number of such films – Richard Jewell, The Murder of Nicole Brown Simpson, The Last Full Measure, and now we can add Bombshell to the list.
Bombshell is a biographical film led by Charlize Theron, Nicole Kidman and Margot Robbie who plays Fox News anchorwomen Megyn Kelly, Gretchen Carlson and Kayla Pospisil respectively. Collectively, they all help take down Fox New's CEO Roger Ailes (John Lithgow) for years of sexual harassment towards women around him.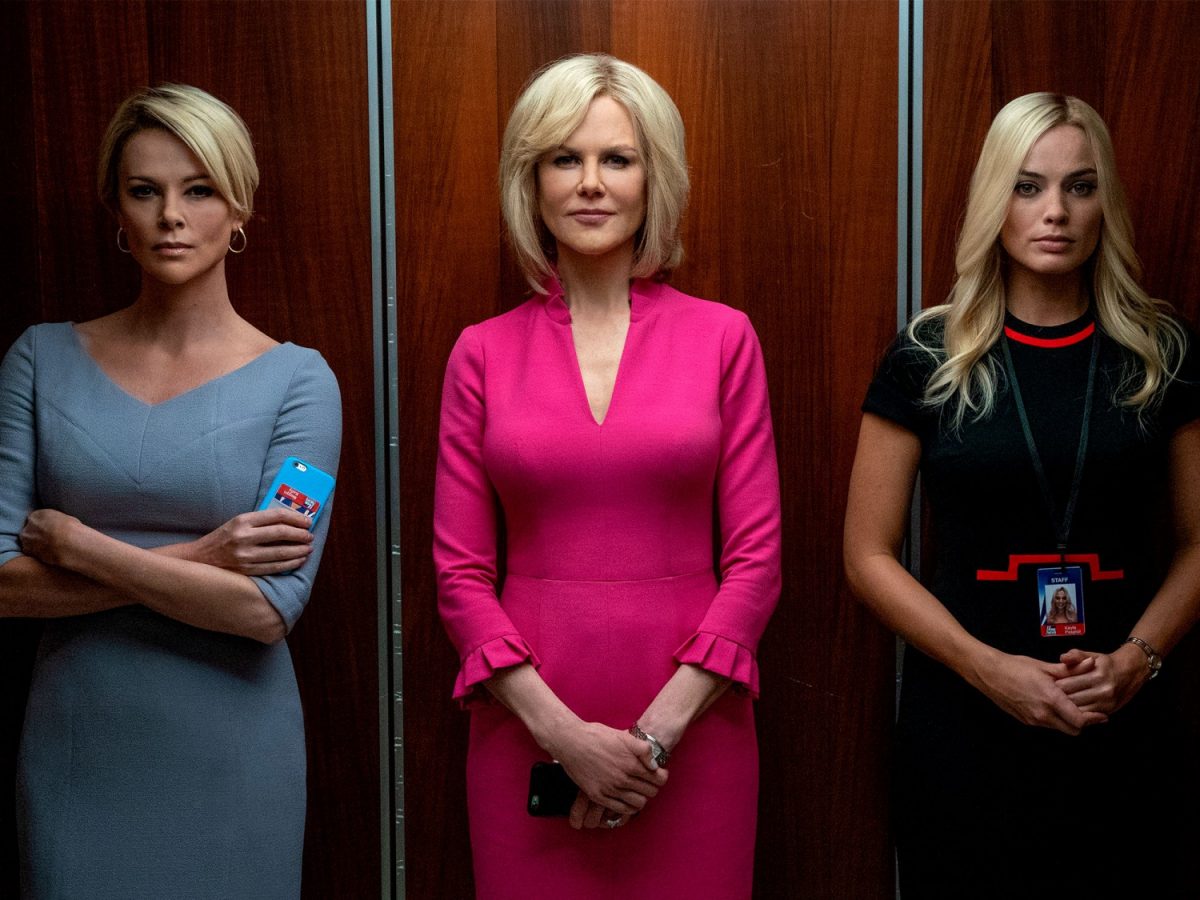 The film focuses on the lives of the three women, but to name it strictly biographical would be a mistake for the film's overarching theme, which is something that still occurs today, to many women across the globe regardless of their age, ethnicity, sexuality and nationality. Kelly and Carlson are based on actual women, whereas Pospisil is the fictional embodiment of all the other women that Ailes preyed on, rolled into one character.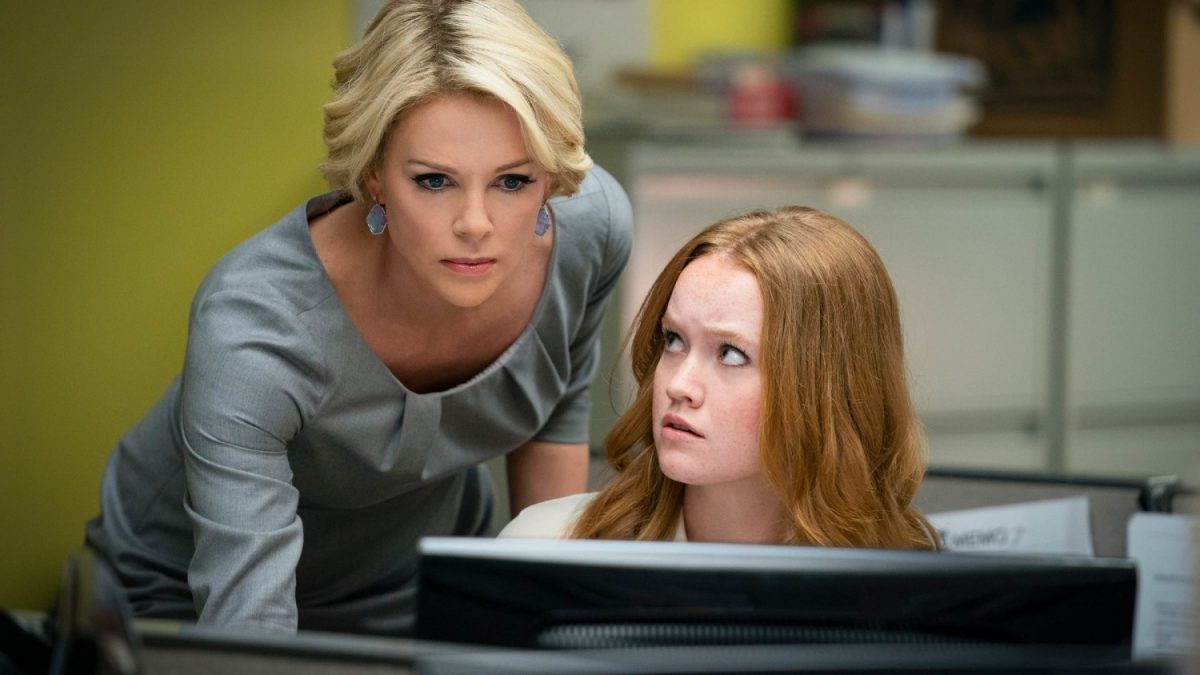 The film starts off with the 2015 Republican Debate, where viewers who are invested in politics would be no stranger to the feud between Kelly and the current American President, Donald Trump. During the debate, Kelly directed a question at Trump about whether a man who called women he doesn't like fat pigs, dogs, slobs and disgusting animals should be President. Trump fired back on Twitter and hell fell onto Kelly's laps.
Trump was tweeting and retweeting tweets about her and Kelly became the main focus of far-right media, who labelled her a bimbo and slut-shamed her by releasing sexy photos of the anchorwoman and mother of three. The film then delves further into what happened when the cameras were off and how Kelly dealt with the consequences of questioning Trump's offensive remarks and sexual harassment on women so publicly. Kelly was the first to spark the conversation, but Carlson set the movement.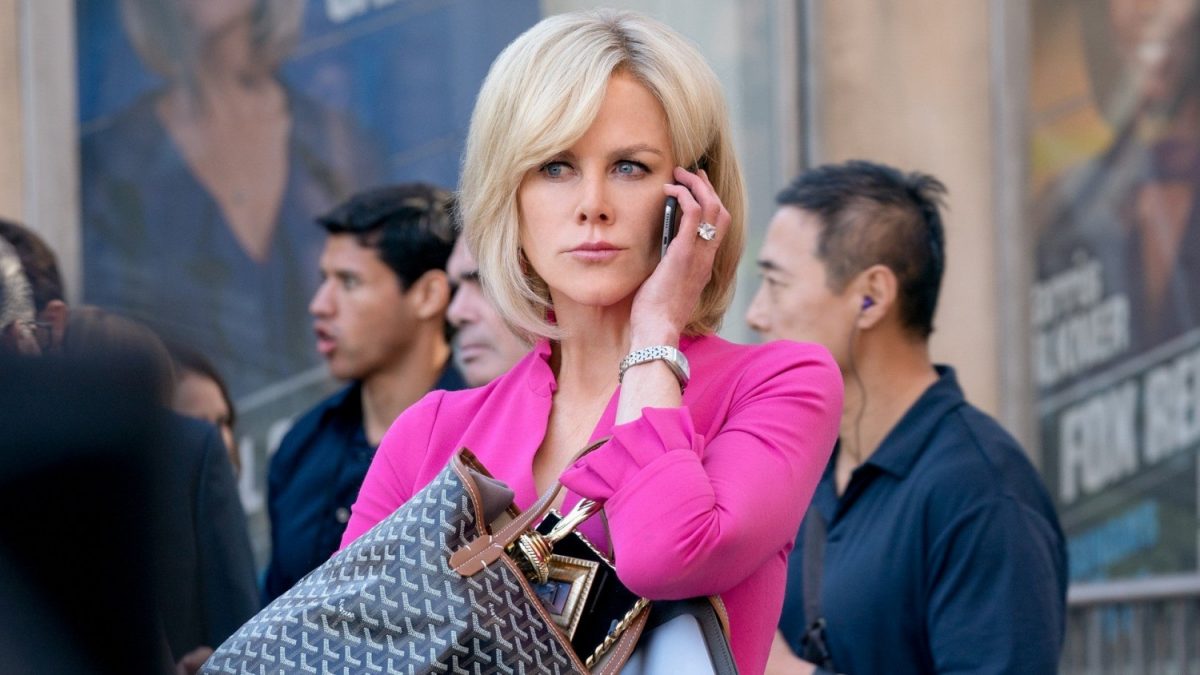 Carlson is an outspoken woman who views herself as someone who got the short end of the stick compared to the rather infamous Kelly. Though it may not be fair to compare circumstances because both women had it bad, Carlson's character illustrates how women being pitted against each other in the workplace often goes unnoticed. Carlton's storyline and motivation is one that is key to the film because she led the expose and eventual termination of Ailes.
Robbie's character, Pospisil, is a new hire to Fox News. A beautiful young woman who's only dream was to make it big on broadcast news. Fox News is her family's church, as she says, and in her pursuit of a TV career, Pospisil learns that Sunday Service isn't as cleansing as it seems.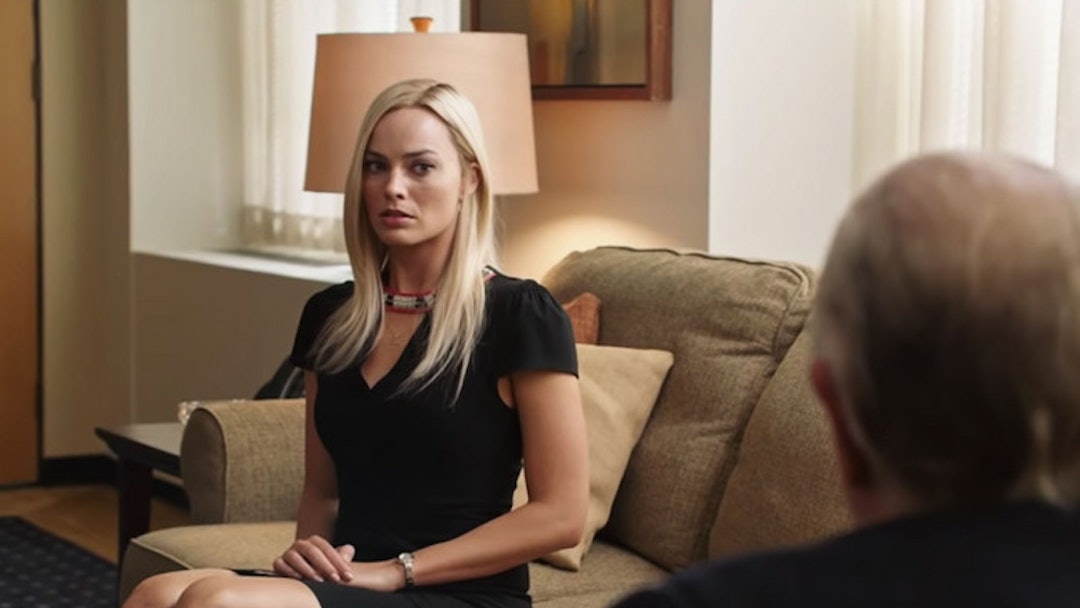 All three women played critical roles in showing how the cycle of sexual harassment begins and continues, and how women united can potentially put a stop to it.
Bombshell is not a film with amazing visuals or an award-winning soundtrack-like other films in theatres right now, but watching the film in cinemas provides an experience none-other. An experience where one has to be active and aware in participating because unless politics, feminism and gender equality is your thing, chances are you wouldn't even be there in the first place.
Throughout the film, the women are subjected to sexual harassment and sexism in the workplace – both physically and verbally. It's played out casually – as it does in real life – and it's interesting to observe how others in the theatre with you react.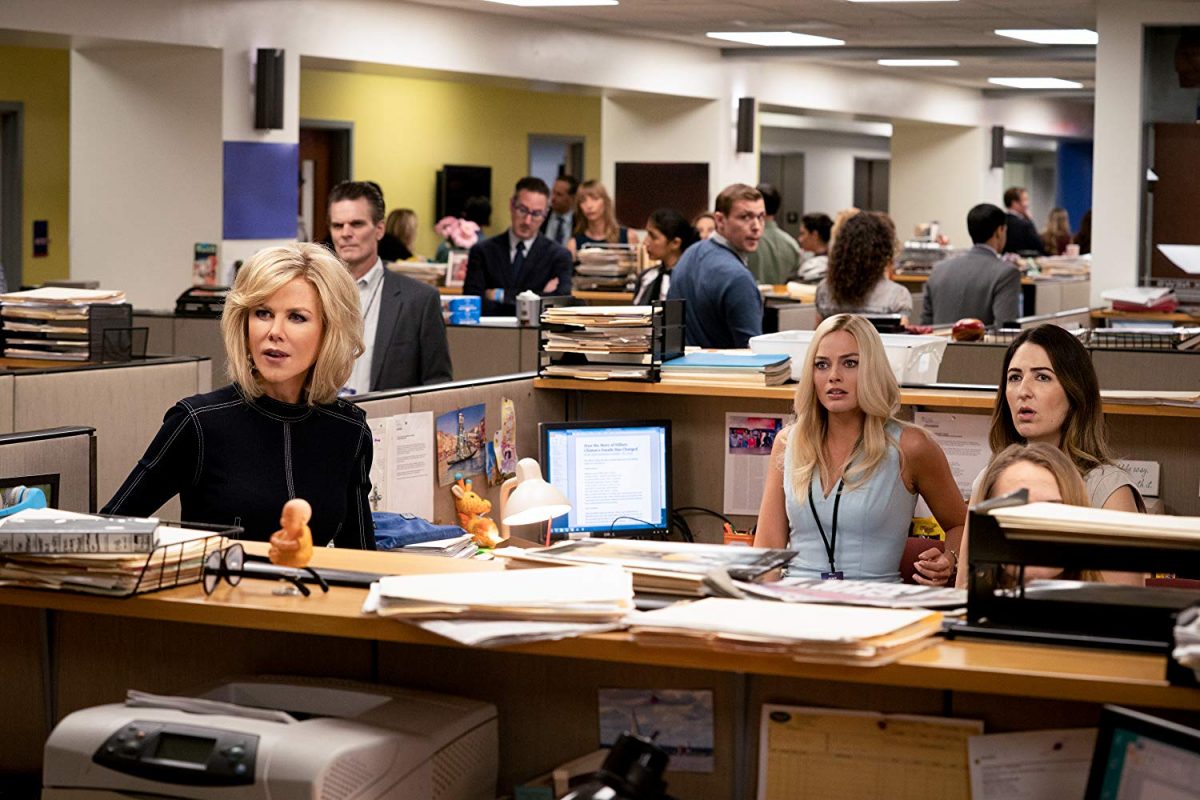 There would be people laughing at jokes that are blatantly objectifying and disrespectful, and there would be people shifting in their seats when the harassment gets physical – as it usually does again, in real life.
Bombshell, as it wishes to champion and spark conversations on feminism and sexual harassment, is, however, not without its flaws. Victim-blaming takes place, but it doesn't address why it's problematic. It's a powerful movie about what selling sex and selling the truth in America has become and how Fox News is tangled up in the agenda, but it lets Ailes off easy because the accounts of his real-life victims prove that what actually took place was far more horrific than what was depicted.
In all, Bombshell bombed at reflecting the social and political climate we live in. As to whether the word 'bombed' is used positively or negatively depends on your position. It could either make you leave the theatres wanting to challenge the system, or it could be one of those films you watch once and don't remember.
GEEK REVIEW SCORE
Summary
 If you're not part of this movement that reverberates around the world, Bombshell may just ignite the fire in you. 
Story -

7.5/10

Direction -

7/10

Characterisation -

8/10

Geek Satisfaction -

7/10
---

Drop a Facebook comment below!