If you've been living under a rock and have no access to the Internet, you might have missed out that the buzzword in routers for 2022 is Wi-Fi 6, the latest in wireless networking technology that offers more than just faster speeds.
Yes, in theory, Wi-Fi 6 is faster but the new standard is also about managing congestion and multiple devices connected to a router, enabling devices to still tap on the faster fibre speeds at the same time, ensuring that no single bandwidth-hungry device hogs the network.
What this means though is that every month, a new line of Wi-Fi 6 routers hit the market, all touting speeds that mere mortals and few devices will never experience, but also all future-proofed, until a refreshed model lands in four months time that is.
Adding to the ranks is the new router /mesh Wi-Fi system from ASUS, the ZenWiFi Pro XT12, or XT12, because it's 2022 and brands still feel the need to label their products in memory friendly ways.
This is one of the top routers from Asus, promising speeds of up to 11,000 Mbps, and 6,000 sq ft of coverage with just two nodes. Impressive? Only if you read the fine print. The unit offers Tri-Band connectivity, including 2.4Ghz, 5Ghz-1 and 5Ghz-2, and 2.5G multi-gig ports for high speed direct connection from either node, optimal for NAS systems, gaming or just about any workflow demanding the fastest connection possible. And all three combined offer the magical 11,000 Mbps, of 4,804 Mbps each for 5Ghz, and 1,148 Mbps for 2Ghz.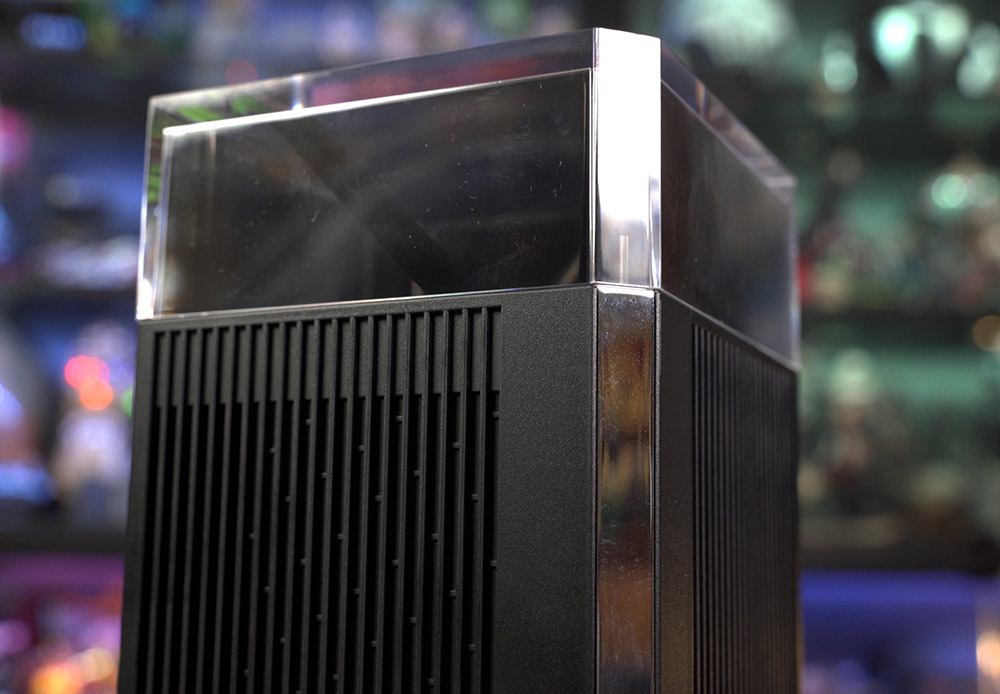 That said, fibre speeds are not fixed, and dependent on a lot of other factors, including service provider and its network set-up, and other physical factors that end-users are not always able to control.
Designwise, the XT12 has more in common with the Linksys Velop, with a taller tower look, but in black. There is also a clear case at the top, resembling a power crystal from Superman's Fortress of Solitude from the 1977 movie. Each node is on the larger side, but definitely sleek-looking enough to fit any household aesthetic.
When it comes to performance, the XT12 delivers. The promise of better coverage with fewer nodes is accurate, as one node was all it took to cover a 2,200 sq ft condominium, offering the same coverage as other more expensive Wi-Fi 6 router/mesh systems. This one single node covered about 95% of the condo, and two covered the entirety of the apartment, offering network access at even the most tucked away rooms and corners, something that the earlier systems didn't manage to do.
In terms of speed, the 11,000 Mbps on the marketing material was nothing more than wishful thinking but also because in Singapore, the common standard offered is 1 GBPS (1,000 Mbps), which is decent but a far cry from the 4,804Mbps ASUS mentions for its 5Ghz band.
Our Wi-Fi connection speed using an iPhone 13 Pro Max and MacBook Pro M1 Max next to the main node/router was around 700 Mbps, which is pretty much standard for the many systems we've tested. However, when we connected to the second node, we noticed that the speeds dropped by just 25-30%, compared to the 40-60% on the other mesh systems. This was measured on the 5Ghz-1 band exclusively. Meanwhile, devices on the 2.4Ghz will give you more distance in coverage, but far less speeds.
Alas, connecting to the 5Ghz-2 band didn't fare too well in our testing, as we saw a reduction in speeds vs 5Ghz-1. Perhaps this is a frequency not utilised yet by many devices, but perhaps this is part of the future-proofing ASUS has built into the XT12 system.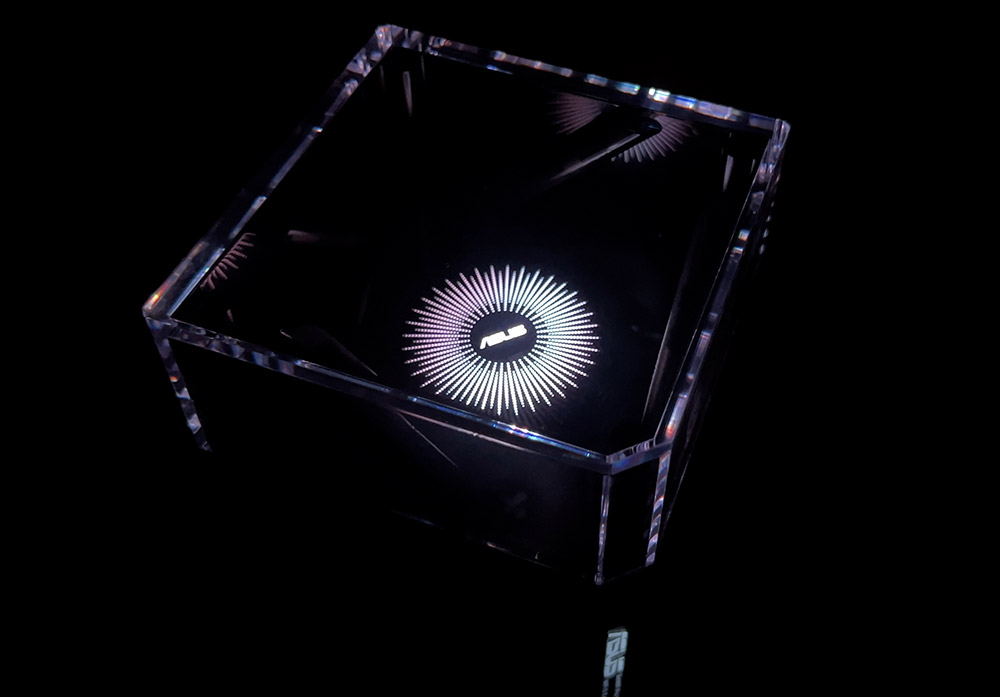 Overall, the XT12 performed well, although we did find that some of our existing Wi-Fi smart lighting systems were unable to connect to this router, even at the recommended 2.4Ghz band. We tried various settings, from changing our WPA security settings, to turning off the firewall, all without success.
Given the new technology, this can be rather common with some smart lights and older model smart cameras we've seen, so if you've invested in some smart home systems, you might want to check back to see if hardware or software compatibility is an issue.
A huge drawback is the price, as $1,299 for a set of two is not cheap. Sure, a regular HDB flat or condominium might make do with one, but why buy a mesh system and not tap onto it?
The ASUS ZenWiFi Pro XT12 is available now on Lazada and Shopee.
GEEK REVIEW SCORE
Summary
Overall the XT12 is one of the more powerful Wi-Fi 6 mesh/router systems we have used, fulfilling many of the promises ASUS offered. It's priced at a premium, which may not fit everyone's budget, but if you want the latest and greatest from ASUS (until they release a new one in a few months), the XT12 is worth considering.
Aesthetics -

8.5/10

Build Quality -

8/10

Performance -

8.5/10

Value -

7/10

Geek Satisfaction -

8.5/10