"Named after the inventor of Bluetooth, Jaap Haartsen, Jaap is designed to overcome the existing problems that plagued truly wireless earphones namely: poor fit, poor battery life and poor connectivity."
Off the bat, the Singaporean outfit Alpha & Delta (AD) have bold claims for their crowdfunded "next evolution in truly wireless earphones", which they're calling the JAAP (pronounced: yahp).
Yep.
After spending a couple of weeks with them, it's become clear that these won't go into anyone's Must-Buy category, but they could be your next decent purchase.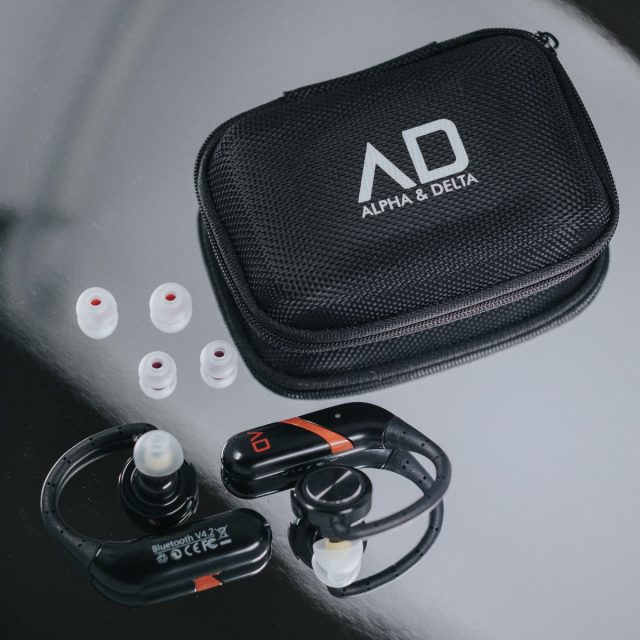 Aside of the earphones, the packaging includes 4 additional sets of foam tips in varying sizes, a charging setup in the form of a portable battery pack, a user manual, and a solidly built carrying case, to carry all the bells and whistles. If you're not satisfied with foam tips, AD's thrown in 3 bonus pairs of SpinFit ear tips that have been making the rounds amongst the audiophile community, for having 360-degree adjustments, allowing for a more customized fit and improving sound considerably.
It's worth knowing the SpinFit are also from Singapore, so here's a shout out for all things homegrown.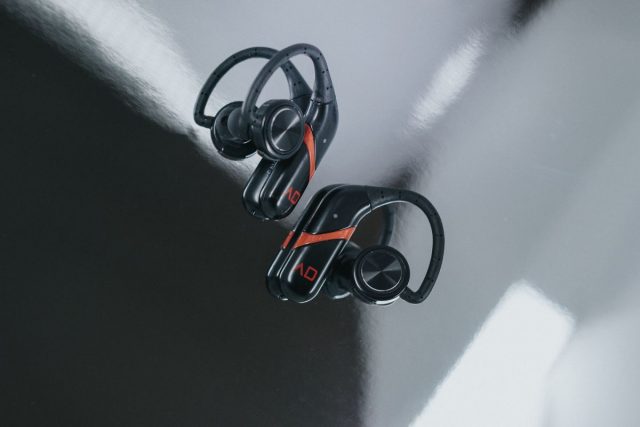 Marketed as sports earphones, the JAAP does fit snugly around the ears. Having taken it for a bicycle ride and a couple of jogs around the neighbourhood, it's clear that a consistent fit was something the company spent time perfecting. The recent unpredictable weather also allowed a quick and dirty test of its IPX5-certified water resistance, and I'm happy to say the JAAP held up after a half hour in the rain. On the other hand, this drenched reviewer….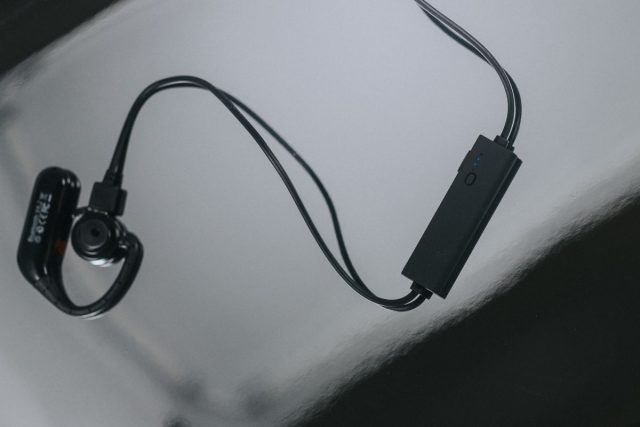 With 90 mAh batteries stacked into each side of the JAAP, they surprisingly held close to the 6-hour playtime claimed, averaging a good 5 hours 20 mins per sustained play over two weeks of tests. Charging it with the battery pack gives you an additional 8 hours of playtime, but it can get a bit cumbersome when you consider that you have to make quite an effort to plug wires off both ends into pretty iffy connecting ports on each earphone.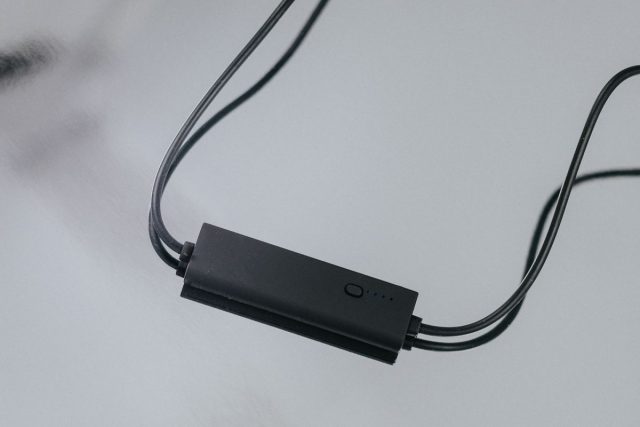 The rubber port covers offer no confidence in terms of durability, and you're more than likely to worry about snapping them off when plugging a charging cable into the port. A plugged-in charging setup allows you to continue using the JAAP draped across the back of your neck, but I wasn't about to test if the battery pack was also water-resistant. It's a tad inelegant, but it works. Kind of.
Setup was relatively painless – you follow the simple instructions of pairing one master side to your Bluetooth-enabled audio device, turn on the other and they'll pair with each other automatically. What I didn't understand was the frequent intermittent disconnections from the right earphone with just the natural movements of my head.
One can easily chalk it up to interruptions from nearby devices, like with most other Bluetooth earphones, including the Apple AirPods. Still, it doesn't explain the disconnections experienced when testing the earphones in the middle of a park. Make of it what you will, but this is supposed to be a retail product.
When it came to sound quality though, the "11mm Dynamic Driver" within makes the JAAP seem like it can easily replace any of your kit earphones, but that is far from the truth. Audio quality is not necessarily poor, nor would the fair-weather listener be massively disappointed with the trebles and mids, but the JAAP sounds like one for those devices that mistakes bass for audio prowess, not unlike people who think that shooting with a large screen on an iPad means it's the best camera available. Where the JAAP tried its best to better the industry with fit, connection, and battery life, it comes up short in audio quality.
Retailing at S$130, this is relatively low-priced item for anyone who simply want a bassy tune in their ears, to drown out the world.
For everyone else, continue marching to a different tune.
GEEK REVIEW SCORE
Summary
Local outfit Alpha & Delta serve up a decent offering in fit and battery life, but leaves us wanting more.
Aesthetics -

6/10

Build Quality -

7/10

Performance -

6.5/10

Value -

7/10

Geek Satisfaction -

6/10
One day Hiro have bottle of nice rum. Then Hiro smashed. Hiro never had chance to find rum name. Tell someone you love them before it too late. Hiro also harsh critic of people who walk dogs only one day a week.
---

Drop a Facebook comment below!