The upcoming interactive horror story game Man of Medan will be the first of eight titles in the ambitious Dark Pictures Anthology project by Supermassive Games.
Previously, we spoke with the Game Director Tom Heaton and one of the main characters of the game, Shawn Ashmore (who plays Conrad), and we've gotten a glimpse of what the game is like via the demo build of the game. So far, we are thoroughly impressed by what Supermassive has done.
Over the years, Supermassive has established themselves as a luminary in the storytelling game genre, with games such as Until Dawn among some of the best they have churned out.
So far, these interactive story games have been single-player affairs, so anyone who wants to join in on the fun will be relegated to a mere spectator (unless you pass them the controls intermittently, of course). What Man of Medan has done is make it so that the story can be actively enjoyed with more than just one player, which is a huge step in the genre.
We played through the Shared Story multiplayer mode in the demo build of Man of Medan, and we certainly had a good time with it. Granted, this is only an early version of the game, as well as an early portion of the story, so you won't be spoiled since you won't know much of what's happening, and what you might see may not even be present in the final build of the game.
Shared Story puts you and an online friend in the shoes of the group of friends who would later on embark on a chilling tale as they try to survive the horrors of the sunken ghost ship, the SS Ourang Medan. Where a standard-fare interactive story game (a la Until Dawn, or the Telltale series) would give you a single perspective of one character or one scene, Shared Story mode essentially gives you the perspectives of two different characters, usually in different scenes.
When we played, we were roped in to deal with our individual scenes that we had to constantly ask how the other person was doing with their respective scene. It takes some getting used to, the idea of having to share the narrative control between you and another person, but overall you as a group are doing some Dungeons & Dragons-style collaborative storytelling via the choices you make. If you're the sort to want to share the spotlight with a friend, then you might enjoy the Shared Story mode in Man of Medan.
Regardless, we think Man of Medan is definitely to look out for if you're raring for a comprehensive shared story experience.
The Dark Pictures Anthology: Man of Medan releases on August 30 for PC on Steam, PS4 and Xbox One.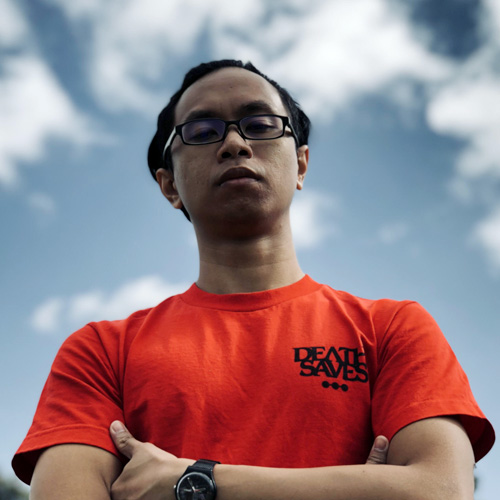 Marion has a serious RPG addiction. Sometimes it bleeds into real life; he forgets to sleep because he thinks he has a Witcher's body clock. Forgive him in advance if he suddenly blurts out terms such as "Mind Flayer" and "Magic Missile", because never once does he stop thinking about his next Dungeons & Dragons game.
---

Drop a Facebook comment below!
---