We already know that developers Roll7 are fantastic when it comes to delivering movement-based goodness in video games with its OlliOlli series, but add a health dash of visceral combat into the combo mix, and you'll have Rollerdrome, the third-person action shooter coming out on 16 August via publisher Private Division.
Transporting players to the year 2030, where the brutal new blood sport — Rollerdrome — reigns supreme, it is also where we will begin our journey to master the arenas and also uncover the mysteries behind the Matterhorn corporation's true intentions.
At first glance, it seems almost strange, a skater meets shooter, but once things are in motion, it falls into place quite perfectly like a futuristic Tony Hawk Pro Skater meets Borderlands hybrid, complete with a deep combo/trick system and colourful visuals that pop off the screen.
While skating is automatic save for the initial acceleration, the core experience lies in pulling off tricks and making jumps, all while eliminating the numerous House Players sent out by Matterhorn in order to maintain a combo multiplier that will send you on top of the leaderboards.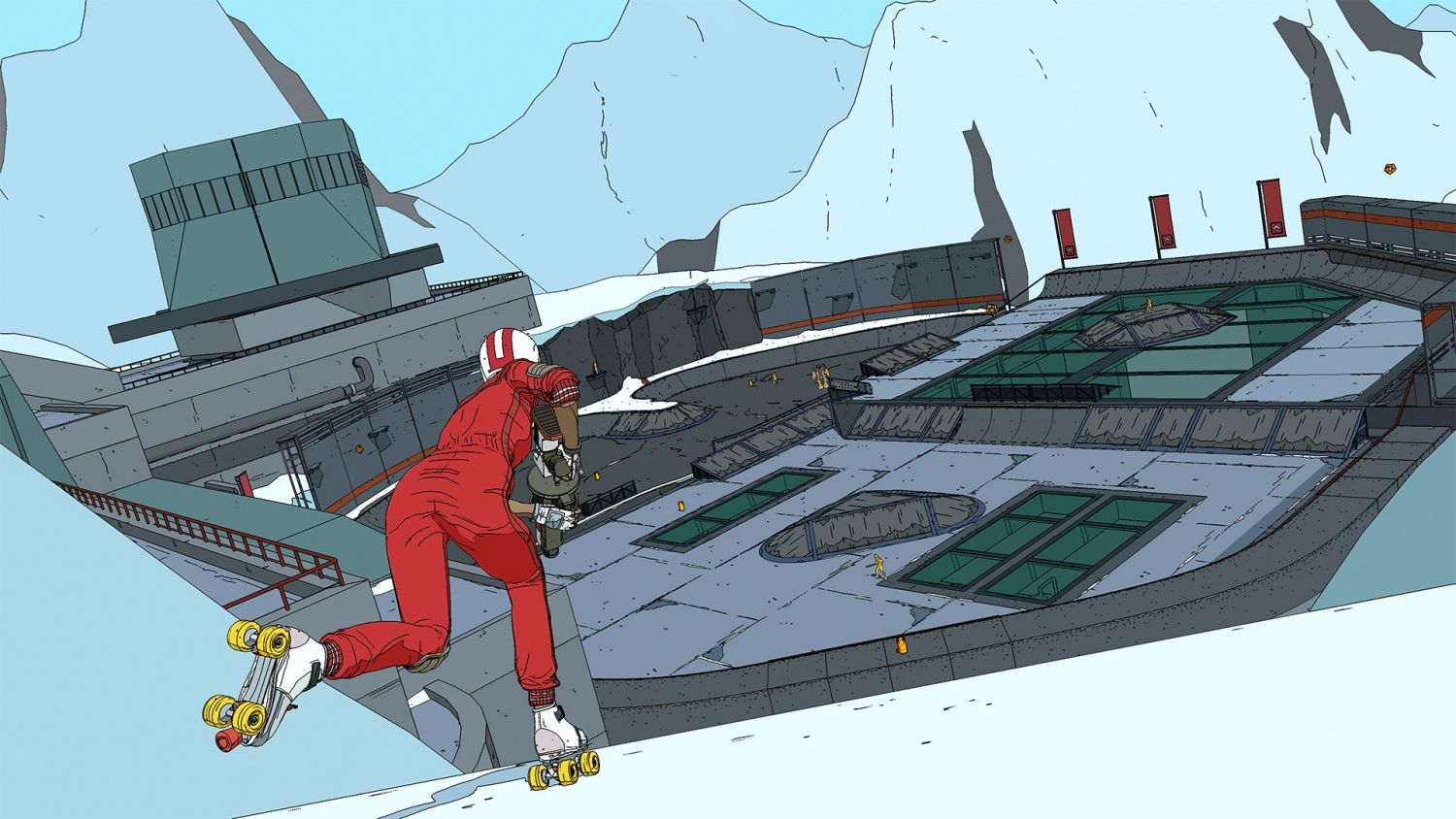 Beneath the high score numbers lie systems that jell perfectly together. Killing enemies with a bevvy of weapons allows you to build the combo meter, which then amplifies the score you'll get for pulling off sick grabs, grinds, tricks, and even trick shots that can be made easier using Reflex Time, which slows everything down for more precise murder. Furthermore, executing tricks is the only way to refill your ammo, the same for your health as you kill off the opposition.
Between perfectly timed dodges, awesome tricks at every jump, and blasting the House players to smithereens in each match in Rollerdrome, that's a surefire recipe for a good time. Not to mention, there's a healthy variety of enemy types and maps to keep players on their toes, and objectives that need to be completed both for bragging rights and progression into the latter stages of the game.
It helps that the controls are straightforward and friendly enough if you are looking to have a good time skating and killing, but contain the necessary depth for those looking to extend their combos while looking sickening on wheels as well.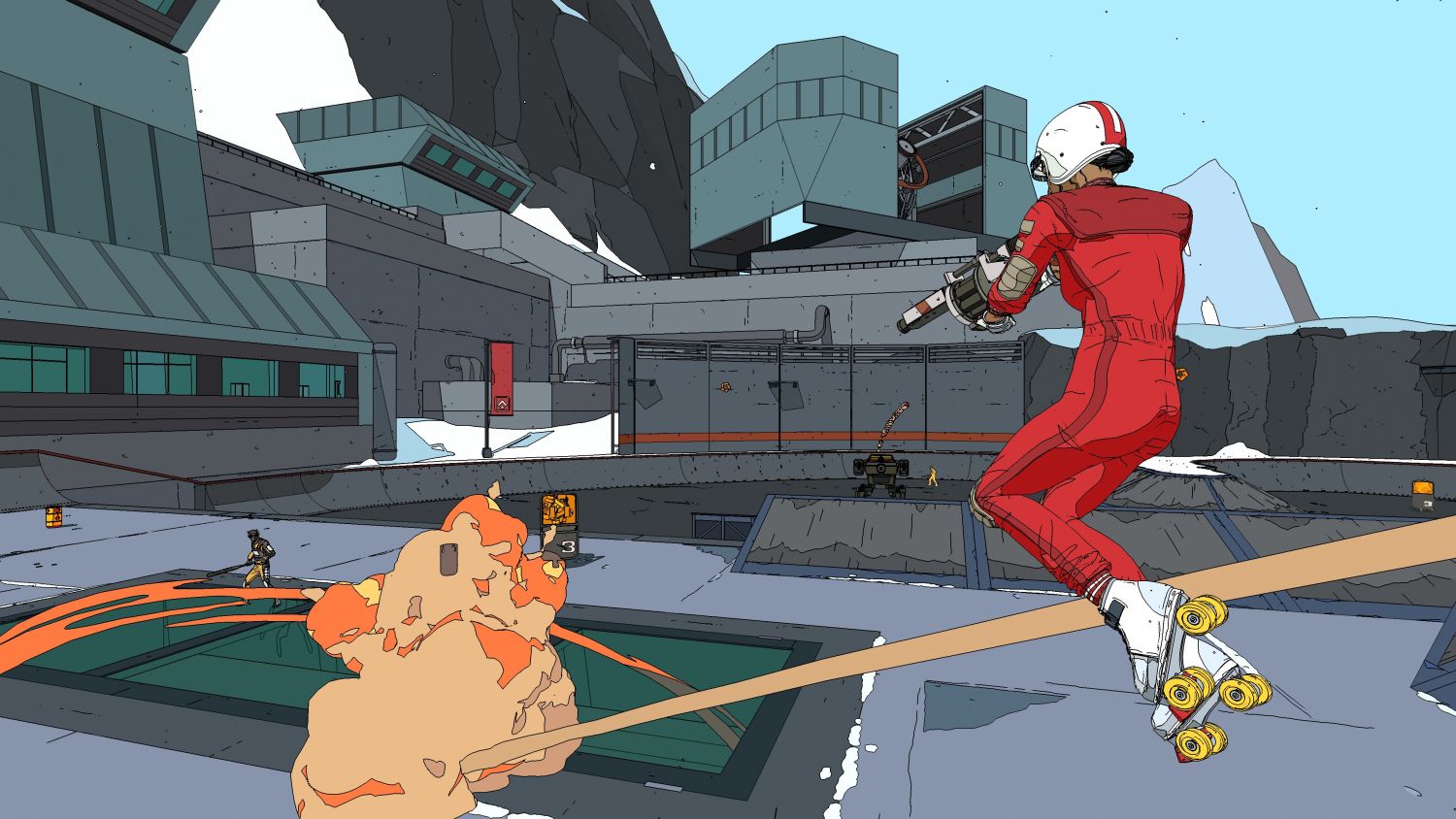 Drop in an all-new fully original soundtrack that merges iconic era sounds and tones with cutting-edge production, and you have a banging soundtrack to complement that unique comic-book-inspired art style and sound effects that keep up that adrenaline high.
It is clear to see Rollerdrome has identified its audience, paving the way for those curious to enjoy a seemingly straightforward and stylish shooter on skates, but also leaving the door ajar for those of a higher skill ceiling, where combos and high scores live in unison.
It shouldn't take too long to build a community dedicated to mastering everything Rollerdrome has to offer, and that's precisely what Roll7 is counting on. For what it's worth, we are definitely all here for it.