"A murderer is among us. And everyone is sus," reads SISTIC's opener of Murder at Mandai Camp: The Case Reopens, Asia's first virtual mystery escape room by Singapore-based theatre company Sight Lines Entertainment. Many would recognise it as a timely nod to popular multiplayer title Among Us, but more than that, it's an apt mindset to adopt going into the mystery, because there's always a lot more at play, and several truths waiting to be uncovered.
That's certainly how the whodunnit starts out. Following the reopening of a high-profile murder case at Mandai Camp, the player is invited by CID Officer Lemuel Ng (Benjamin Kheng of The Sam Willows fame) to look over all collected evidence and assist in solving the case involving four main parties: murdered Whitehorse army recruit Ilhan Rozells (Irsyad Dawood), an AWOL recruit Tan Chee Meng who was found dead subsequently (Bright Ong), discharged officer-in-charge Lieutenant Haziq (Erwin Shah Ismail), and a…supernatural being?
You begin in an evidence room of sorts, with a comprehensive timeline of events written on the whiteboard, and scribbled notes scattered everywhere. The objective is to gather evidence and find out who killed the recruit within 90 minutes, while also getting an understanding of the events that have led up to it. Any evidence found can be referred to afterwards, and a minimum of two pieces are required to incriminate the suspect.
The murder narrative is made more immersive and interactive with 360-degree views and surround sound, the latter of which does a good job in maintaining the overall sense of eeriness and chilly unease. To navigate, players will have to click on the arrows pointing to certain parts of the room or drag the cursor for a change in camera angle. Just a quick heads-up here: clicking on some of these will trigger a jump scare, so do brace yourselves for them.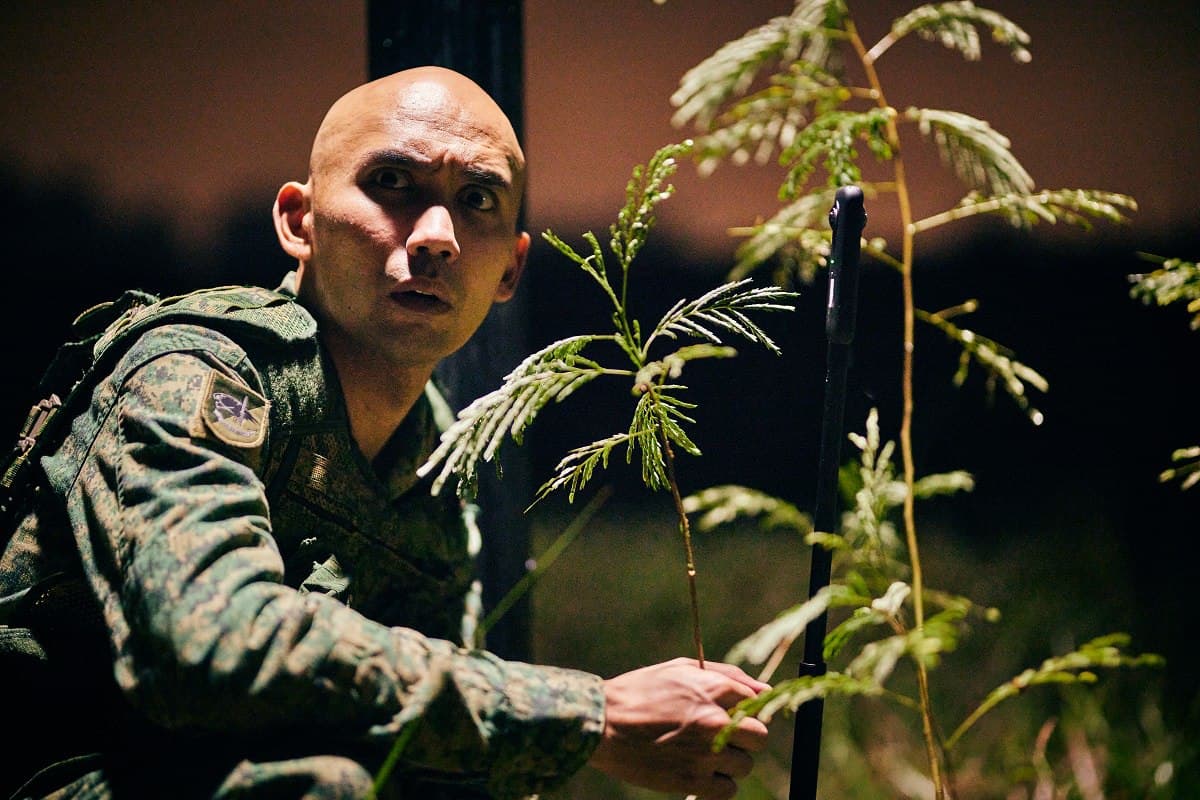 Let's get down to the good parts of the experience. For one, Murder at Mandai Camp: The Case Reopens is a novel concept that allows room for non-linear storytelling, which is a refreshing change from traditional escape rooms. Because of certain constraints like realistic feasibility and the lack of physical space, escape rooms can only be subjected to straightforward, fixed-story gameplay. With an online space, however, users have the freedom to pick their routes, such that the truth is unravelled through a series of flashbacks, video playbacks, and phone recordings.
Confusing as that can be, the different presentation styles bring in more depth and variety to the narrative reveal. It's not quite the "no one playthrough is the same" kind of approach, but the choose-your-own-adventure mechanic comes recommended. The excellent acting from the talents is also worthy of praise, particularly for Ong, who manages to perform all facets of Chee Meng's character to great effect. Emotionally-charged scenes, such as confrontations or intense shouting matches, were executed skillfully as well.
Another welcome gameplay element was the organisation of facts on the whiteboard: because the case's non-linear narrative gets rather complicated and overwhelming at times (as aforementioned), the established timeline helps in keeping oneself grounded. More importantly, it gives players a better context of the case, which is actually set after Murder at Mandai Camp, Singapore's first interactive Zoom murder mystery held by Sight Lines back in June 2020.
Treading into new territory comes with a fair share of faults, though. While credit has to be given to the theatre company for exploring and delivering a novel genre debut, the sleuthing endeavour still leaves plenty of room for improvement. The user interface system, for instance, was rather unpolished for the most part, with playback sequences ending up in awkward camera angles after exiting, and scene transitions experiencing sluggish response. With some fine-tuning, gameplay should turn out to be smoother and more responsive.
Instructions and game direction, meanwhile, can be clearer. The addition of a trusty player's guidebook is very much appreciated, especially with the section on technical issues, but other gameplay mechanics like the evidence submission process have been left out.
Murder at Mandai Camp: The Case Reopens is a murder mystery first, and a supernatural thriller second; its jump scare attempts during the search for evidence come across as forced and unnecessary. The intention to tie in their thematic elements is understandable, yet these moments add no substance to the grand scheme of things and appear to be shovelled in for mere shock value. It's a bit of a cheap shot, especially since there are much better ways to convey fear.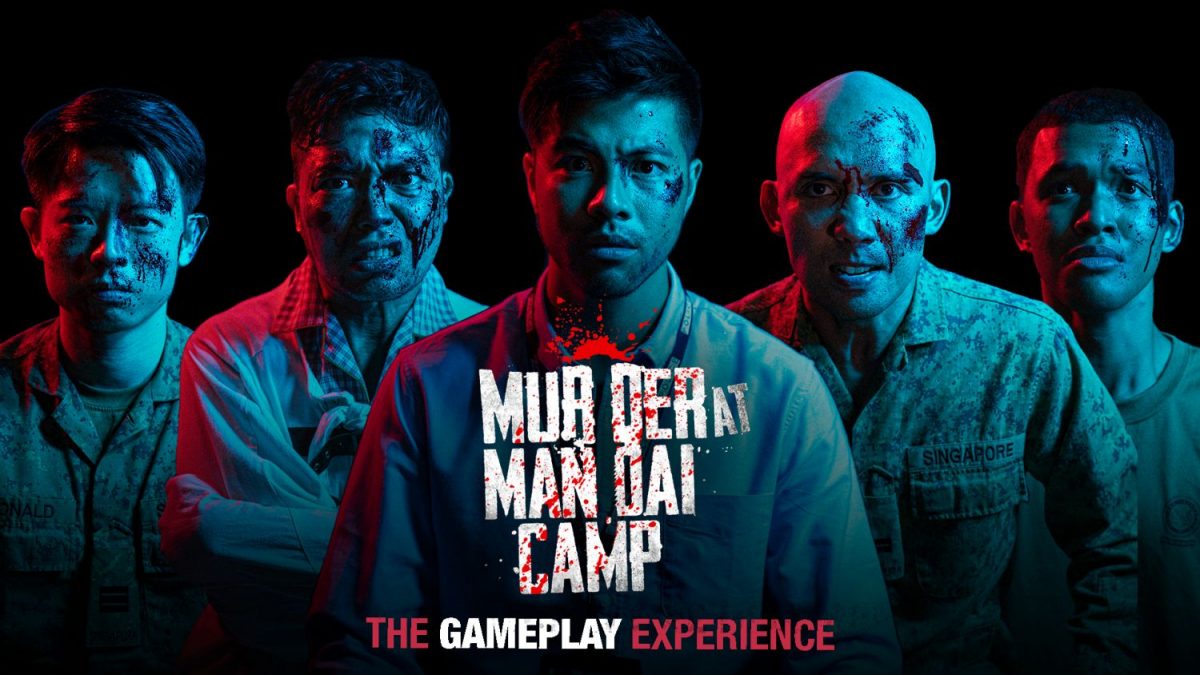 The investigation process isn't free of flaws, either. Because some scenes contain important clues about the case, users will have to sit through them without the option to skip. That works perfectly fine as a first-time encounter, but it gets tiring during subsequent replays when you're scrubbing through them for evidence. Perhaps a fast forward button can be added to such moments, so players don't have to watch the same reel over and over under a time limit. It'd also be good to include an option for subtitles as well, for dialogue in some instances can be a little too soft or muffled.
Murder at Mandai Camp: The Case Reopens is, in essence, a valiant first attempt at exploring a novel escape room format, but execution proves to be the team's stumbling block. Considering how there's no preceding experience to work with, the oversights are more than forgivable, and the team has done a good enough job to deliver an interesting whodunnit for mystery buffs who are just looking for a scary good time – despite the ultimately predictable outcome. There's a lot of potential for the genre to grow, and hopefully, we can see more virtual escape room themed variations in the near future.
Those looking to satisfy their investigative itch may purchase tickets on the official SISTIC site, with individual pricing starting from S$20. Cocktail lovers, meanwhile, can opt to top up another S$50 for a gin or rum concoction and an extra clue.
---

Drop a Facebook comment below!