There's no sweeter triumph than an underdog victory. In a world where the giants often assert their dominance and dismiss lesser parties, it's certainly appealing to have the less-favoured, the underestimated fight their way up the ladder of conquest.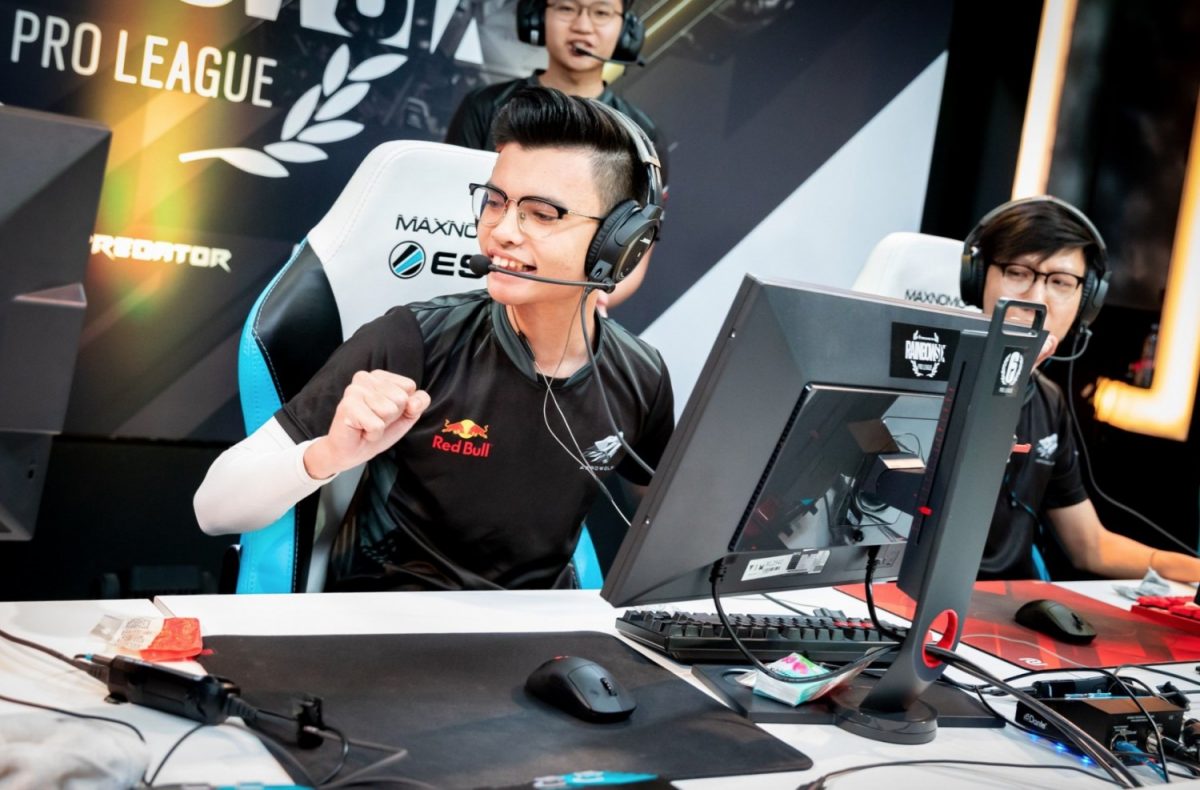 And prove the community wrong, Aerowolf did. Placed into the brackets with esports veteran team Fnatic and regional champion Nora Rengo in the Rainbow Six Siege APAC Finals, the five-man crew stood their ground firmly against nerves and strong competition to walk away with the champion spot in the tournament, alongside a placing on the global stage. What made the victory even more delightful was destroying desk caster Milosh's claim of how only Fnatic, Nora-Rengo or Cloud9 (Nora Rengo's opponent) stood a chance at victory.
As it turns out, those were but famous last words.
The top view is the best one, after all, and the feeling that comes with it? Glen "Lunarmetal" Suryasaputra, leader of Singapore esports team Aerowolf, describes it as the ultimate form of satisfaction during an interview with Geek Culture, a week after their epic victory.
"Man, it feels amazing," the affable player enthused with a fervent lilt, "It's the best feeling in the world when people write you out, and then you prove them wrong."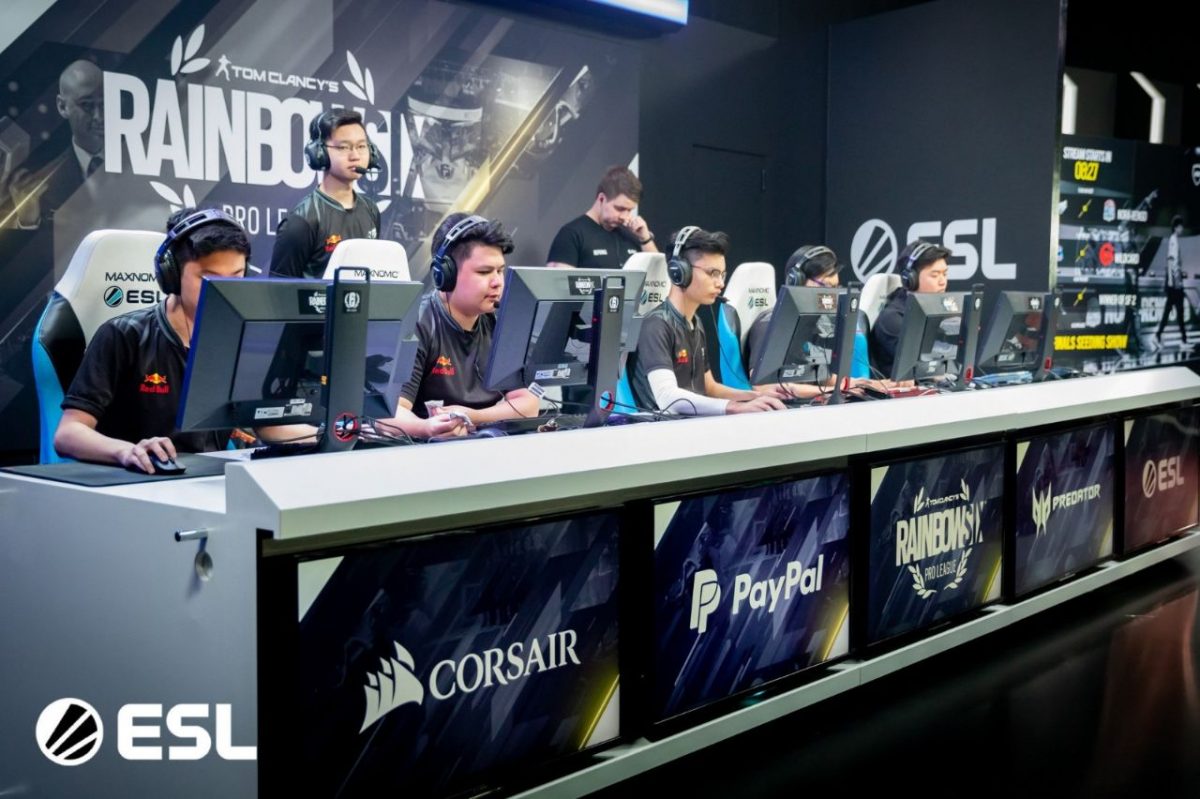 Claiming the championship was particularly significant for Aerowolf, who has historically lost to both teams. In fact, last year's event saw the Singaporean team succumbing to Nora Rengo in the semi-finals, so the comeback is really quite the cherry on top. And while one might expect the Japanese favourites to pose the greatest challenge, Fnatic was actually the stumbling block for Aerowolf. Before sailing smoothly to a 2-0 victory over Nora-Rengo in the semi-finals, the latter had to first fight tooth and nail to clinch the decider match in the quarter-finals.
"All along we've been saying that anyone is okay except Fnatic. Really, just give us anyone but Fnatic, and that'd be the best chance to qualify, and yet, we somehow still got Fnatic," Glen shared in an exasperated tone. "It's also always quite sad because we're very close to Fnatic, and we've had to face off against each other like five out of six times in the past two, three years."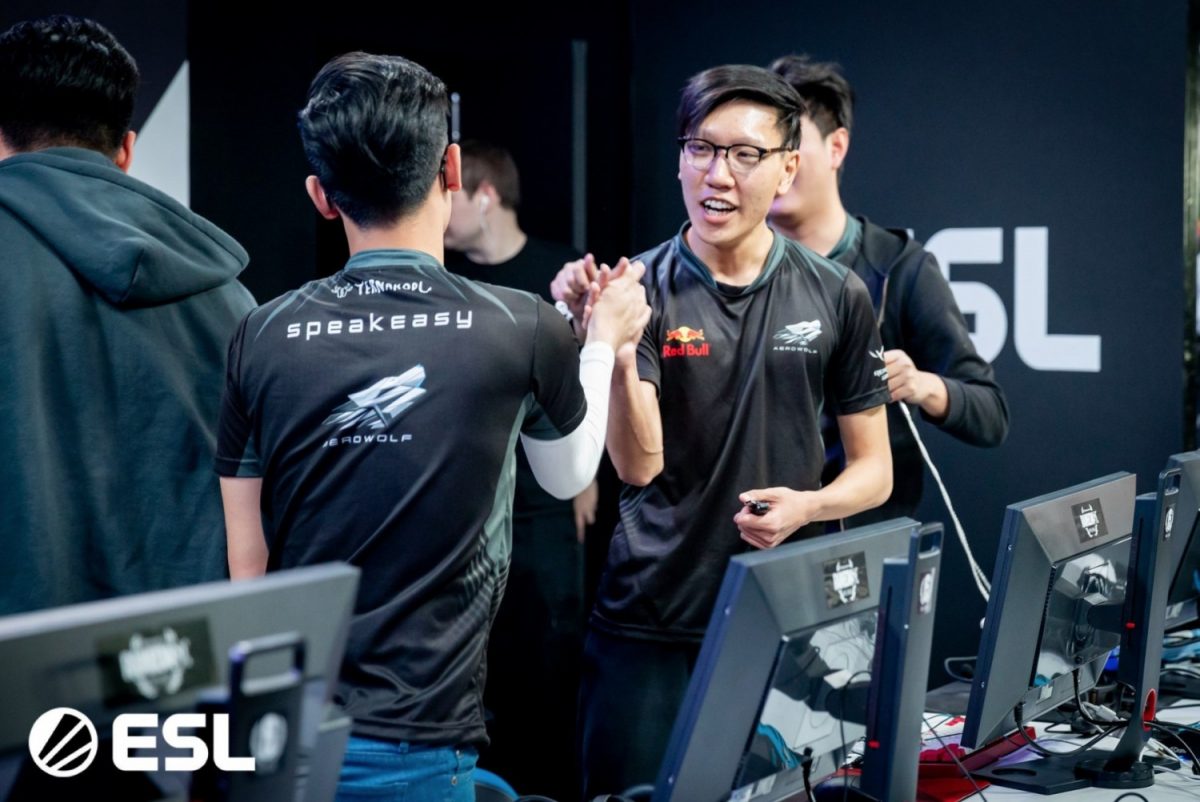 The match thriller had its fair share of dramatic flair, even. In official tournaments, the starting site for a third map gets decided by whoever won the most rounds in the first two maps, but the Aerowolf-versus-Fnatic bout ended up with a draw of 12-12 across the Villa and Border maps – a first in the tournament's history.
"I think the scoreline really tells a story. We won 7-5, then we lost 5-7, and then we won 7-5 in the last map. But because our match had the same [scoreline], a coin toss had to be done, which I don't think happened before – after all, it's very, very rare for two maps to have exactly the same scoreline," explained Glen.
In the end, Fnatic won the coin toss. Club House was picked as the final outing, the local team went in blazing, and the rest is, as they say, history. The finals had them pit against top-tier Australian team Wildcard Gaming who proved to be a fair challenge, but seemed to be unfortunately bogged down by exhaustion. As the members were slotted into the later brackets, they only had a brief 30-minute break before heading out to the stage again, and the lethargy showed in the way they played.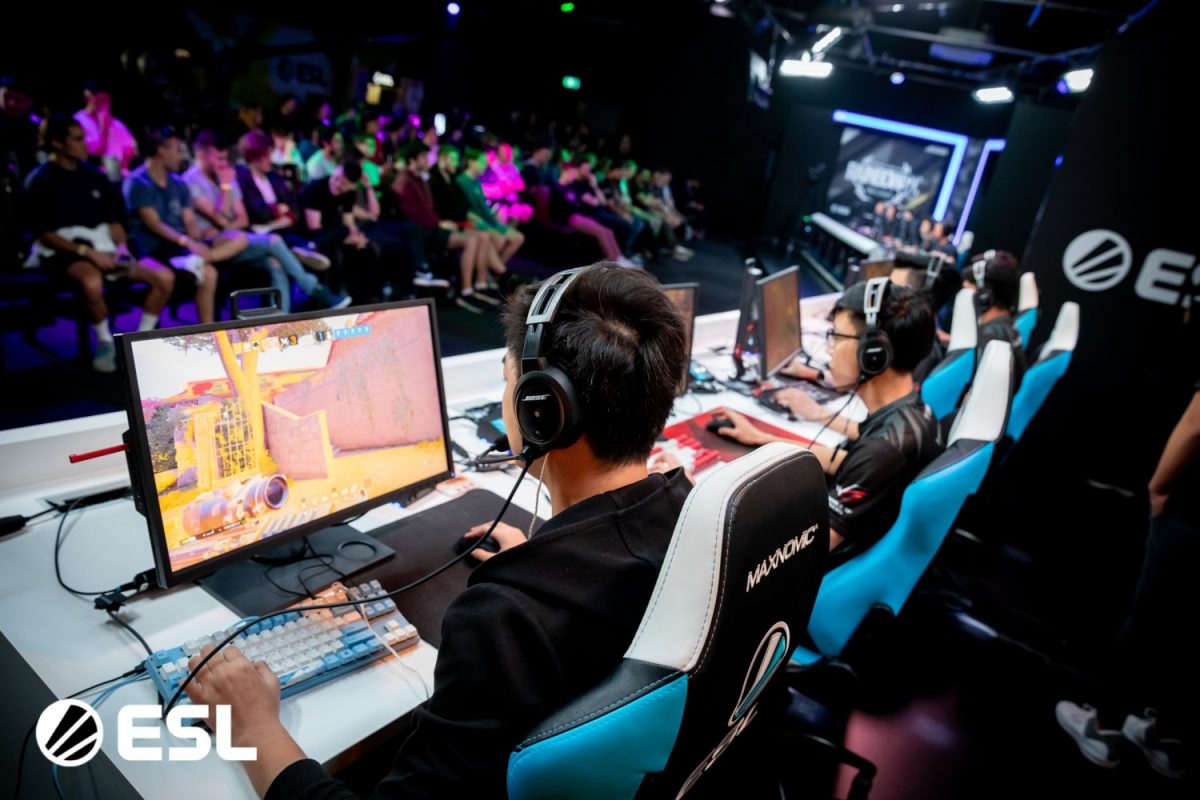 For Aerowolf, that was the break they needed.
Being in the heat of the moment, after all, demands much mental strength. As per all competitive sports, mentality plays an extremely pivotal role in determining the flow of the match, and it's no exception here. A brief loss in focus can easily lead to poor positioning, erratic flanks, or the like, with each small mistake snowballing into a costly team defeat. Going into the heavyweight matches, the team had to switch up their mindset, and focus instead of enjoying the game without any set expectations.
"You know how most teams will tell you that you should go in feeling confident, about how 'if you feel like you can win, you'll really win," that sort of thing?" Glen asked. "Oddly enough with this team, that mindset doesn't really work. There were a few matches where we've gone in feeling like that – forced ourselves to be confident, forced ourselves to think we are the best team – only to end up with a terrible showing."
Letting out a small quirk of his lips, he then added, "But when we try inverting that mindset to something like, 'Hey, let's just try to do our best and play for fun, no expectations', it turned out to be a lot better."
The expectation-free approach was Aerowolf's main guiding force to victory. While Rainbow Six Siege is known for its tactical and high-level play, skill and techniques never proved to be an issue for the team – much less for this year's, which Glen believes to be the strongest amongst all previously fielded rosters. Their Achilles heel, instead, has always been the mental game.
The man explained, "The reason why mentality is so important is because of the way you want to play Siege. I think us and Fnatic have very similar approaches where we rely a lot on the basic foundational stuff like droning, grouping up, and positioning our people to help one another, so we don't really focus on other elements like hardcore strat[egy]."
"But playing as a cohesive unit is actually the most tiring part of the game, because you have to not just focus on yourself, but also consider where the team is. In fact, the 1v1 and 2v2 scenarios are less exhausting, since people tend to zoom in on the firefight, which is easier than trying to coordinate between five people."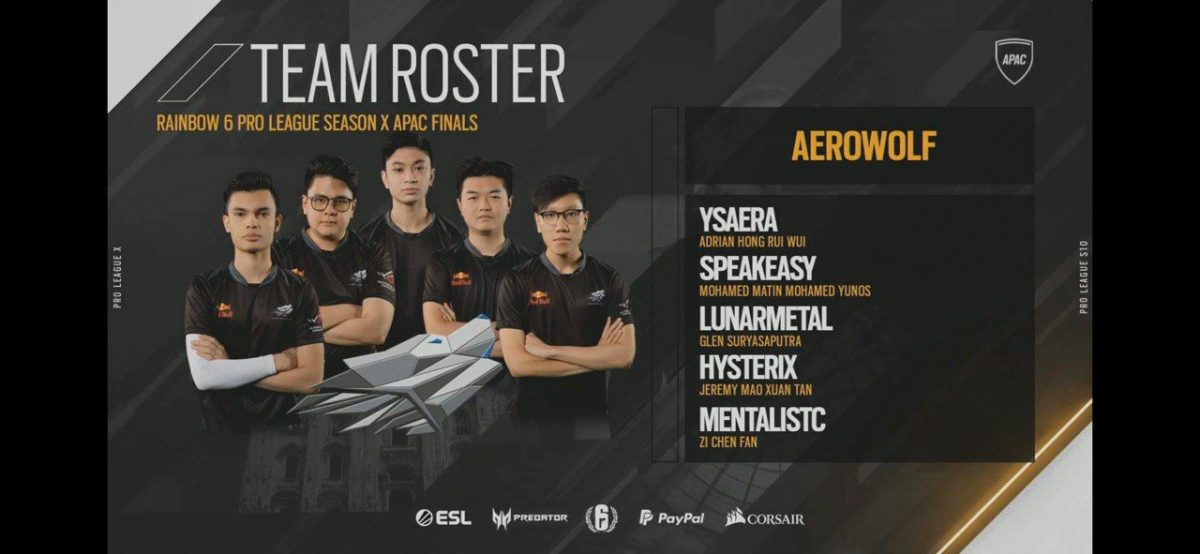 For Aerowolf, it seems teamwork certainly makes the dream work. Glen believes strongly in the power of synergy, citing that individual firepower and strategy can only take a team so far. The rest is often driven by the collective actions of players as one.
It's difficult to imagine, then, that the well-oiled local team had plans to pull out of the current season – the best one Aerowolf's had in a while. With newly-fielded member "MentalistiC" taking his 'A' Levels examination next year, and another member heading off for enlistment, long-term commitment continues to be a problem. A loss in any of the stages in this year's APAC Finals would have cut their run short.
The crowning of Aerowolf as champions, thus, has taken on a special kind of significance that goes beyond mere surface glimmer and pride. There's now a renewed sense of purpose, and Glen has assured that the fielded team will "hundred percent play together in Tokoname as Aerowolf." Tokoname is where the members are going next for the Rainbow 6 Pro League Season X, held from November 8 to 9, 2019.
Moving on to the global stage, the five-man team is set to face off against Giants Gaming – a veteran esports team new to the Rainbow Six Siege scene. The draws are exceptionally tough, and the team is working hard to prepare themselves with the backing and support from the local community.
"I want to thank you for supporting us," Glen expressed, addressing the community. "Even though our community isn't very big compared to the Japanese or Fnatic supporters, it really means a lot to us when we see you typing on the Twitch chat and supporting us. Please continue to support us, especially for the Tokoname and Six Invitational stages, and we'll try to do our best to make a good name to Singapore."
Catch Aerowolf in action at the Rainbow 6 Pro League Season X on November 9 to 10, 2019.
Header image courtesy of ESL, photo by Sarah Cooper.

Si Jia is a casual geek at heart – or as casual as someone with Sephiroth's theme on her Spotify playlist can get. A fan of movies, games, and Japanese culture, Si Jia's greatest weakness is the Steam Summer Sale. Or any Steam sale, really.
---

Drop a Facebook comment below!

---