Disclaimer: The following images of components, as well as descriptions of rules for the upcoming Marvel United board game are only prototypes, and are not final and subject to change.
For any comic book fan, there is no greater rallying cry than when Avengers leader Captain America cries out in battle, "Avengers, Assemble!".
So when the call came for American board game designer Eric Lang, to develop a new board game based on Marvel Comics' rich library of superhero characters, the game designer leapt at the chance to lead the roll call.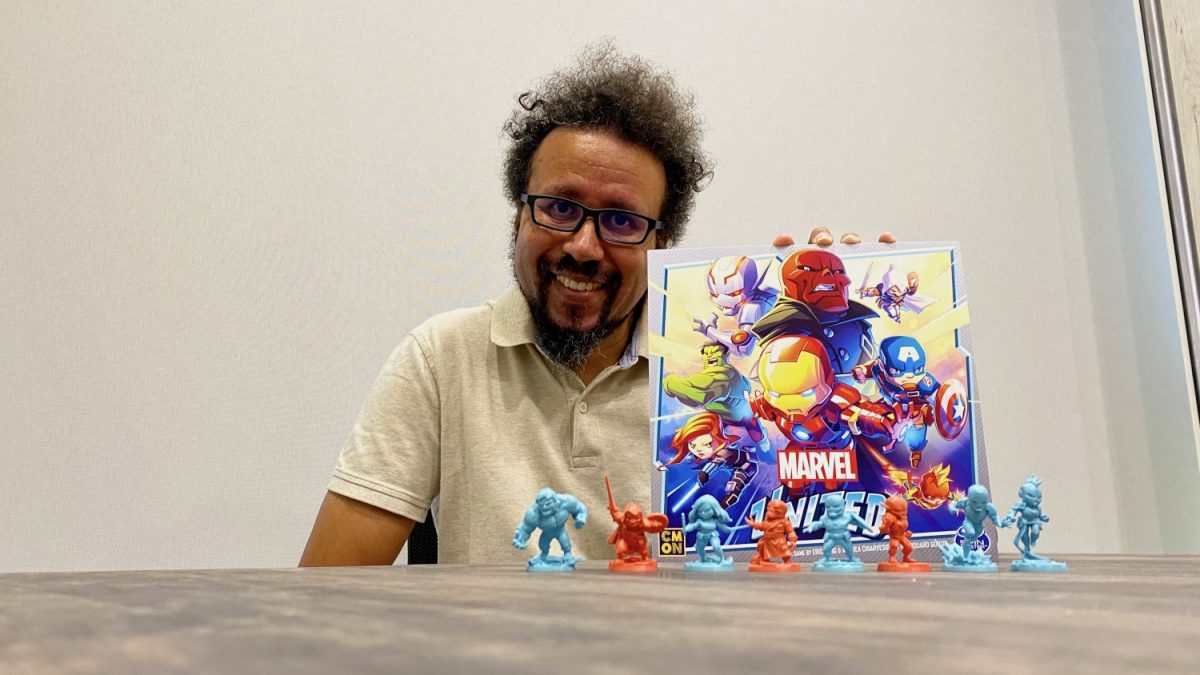 "I knew I wasn't going to let anybody else work on a Marvel game," said an emphatic Lang, who after two years of intensive work, launched the Kickstarter campaign for Marvel United, which met its US$150,000 goal in just 31 minutes.
Speaking to Geek Culture at Singapore's CMON headquarters, it was obvious that Lang, who co-designed Marvel United alongside another industry veteran, Andrea Chiarvesio, was trying his best to maintain his professionalism while trying not to geek out too much.
Developed by Cool Mini Or Not (CMON) and Spin Master, Marvel United is a 4-player cooperative board game that puts you in the shoes of your favourite Marvel superheroes such as Captain America, Iron Man and The Hulk, to take on some of the most iconic Marvel villains in existence. The game can be played solo or as a group, and possesses the unique mechanic of setting up the next player with epic abilities and skills to defeat bad guys.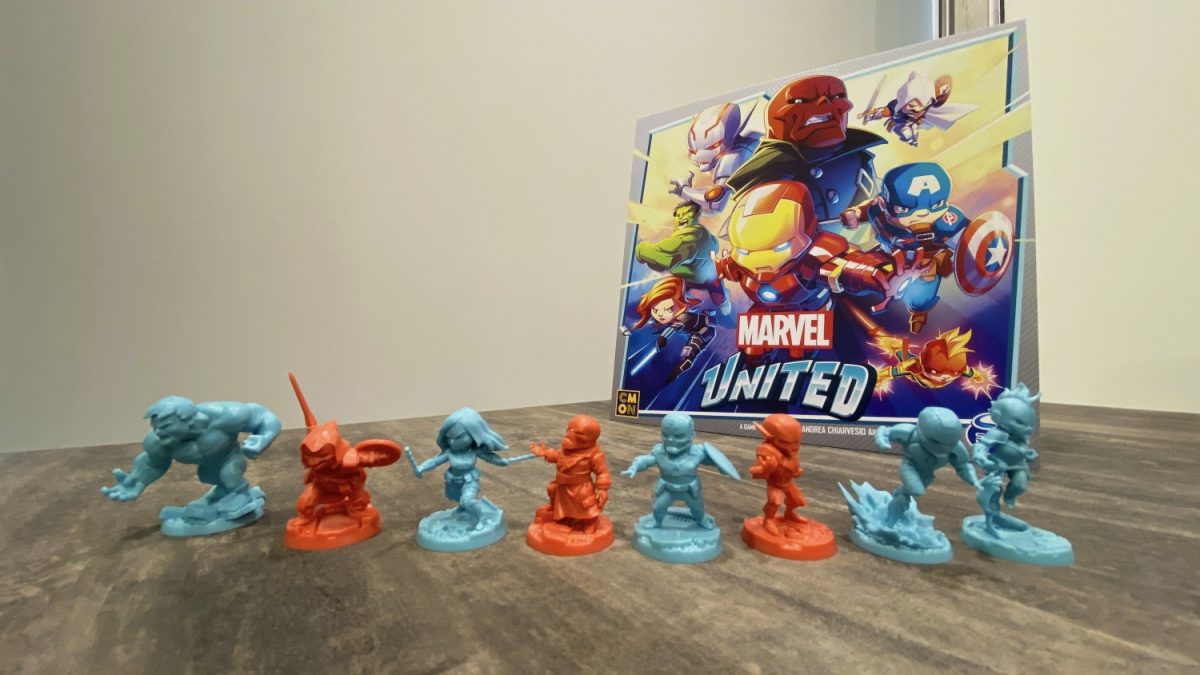 The 48-year-old, who has designed critically-acclaimed board games including Blood Rage, Arcadia Quest, and A Song of Ice & Fire Miniatures Game, reckoned that it was his experience with collectible card games such as Star Wars: The Card Game, A Game of Thrones: The Card Game, combined with Chiarvesio's niche in "simple but deep" family games such as Kingsburg, that spawned the family-friendly-yet-complex-enough game that is Marvel United.
Lang, who was appointed as CMON's director for game design in 2017, ran us through the game, which at the time of writing, is still in its prototype stage, as indicated by the heaps of cards and other components that were literally fresh from the company printer. Regardless, having had to stifle any talk about the game for over two years since its conception, Lang was just bursting with excitement to share the game with us and the rest of the world now that the Kickstarter campaign is up and running.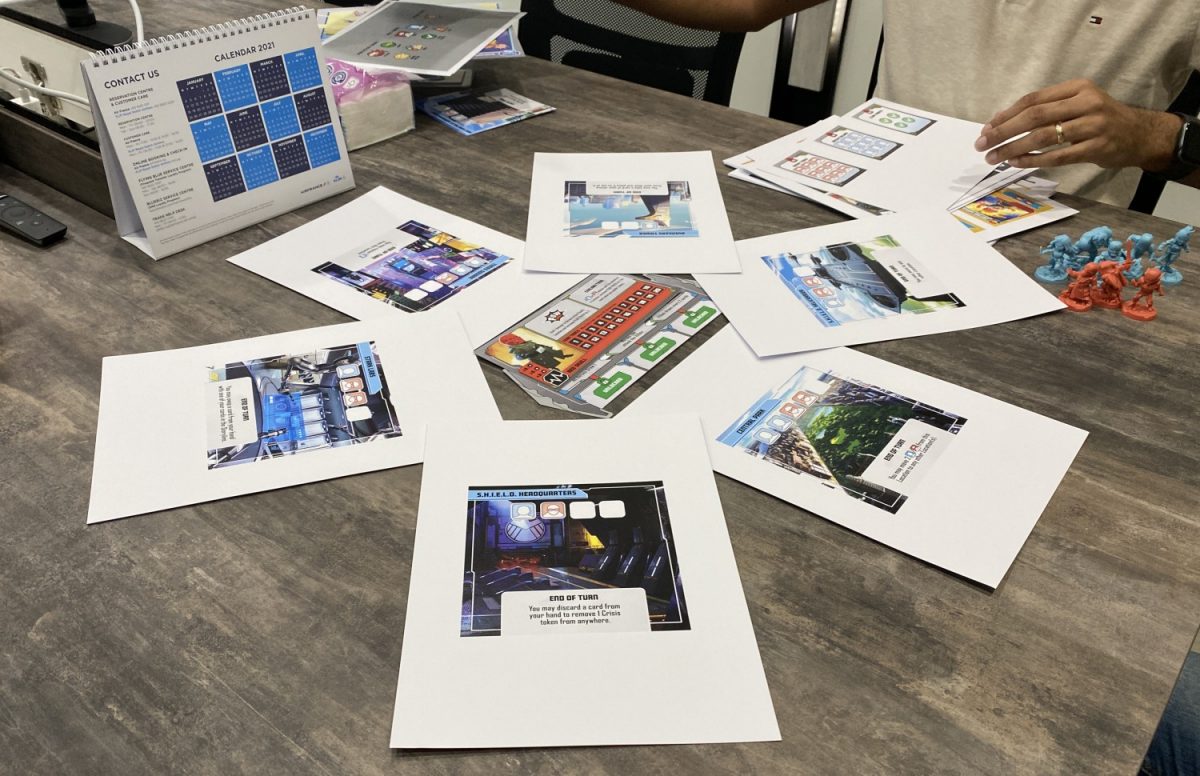 While Marvel United is based on the comic books, Lang also concedes that it is without a doubt that some elements of the game's design came from the Marvel Cinematic Universe, the first 23 films of which culminated in Avengers: Endgame back in 2019. As such, it wouldn't hurt to assume that a ton of potential backers, would be flocking over from the movies side of things.
"Our license [comes from] the comic books. But of course [the MCU] is a significant influence," enthuses Lang, who constantly struggled to swallow his excitement. "I'm a comics guy — I've read Marvel Comics growing up, and Andrea even more so. But what I like about the movies is not only how good they are, but how important they are in today's social fabric. In my opinion, the movies are more iconic than Star Wars right now [sic]."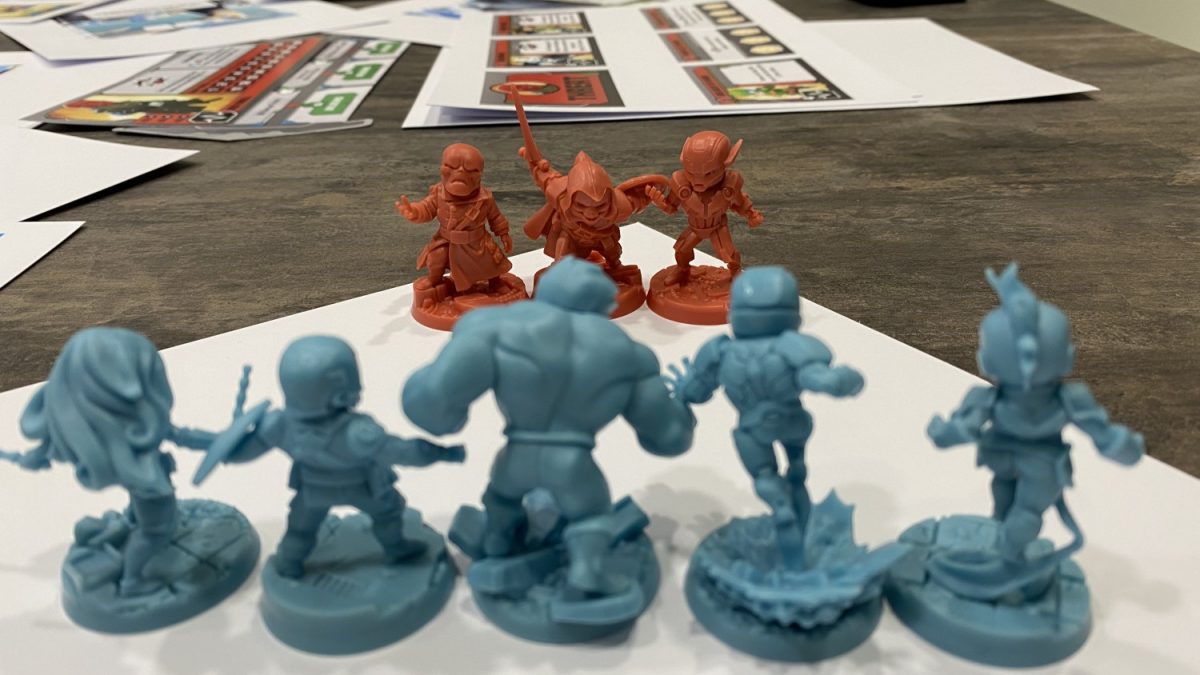 With that in mind, Lang and Chiarvesio also anticipated the hype for Marvel United to be quite astounding. Being huge admirers of the movies as much as the comic books, Lang states that the duo just had to consider the epic nature of the MCU and hopefully bring some of that to the game.
"[The Infinity Saga] is so complete and such an awesome body of work. [The first Iron Man] was a popcorn movie that was easy to get into, right? But you always had a sense that there's so much more on the horizon. That emotional journey informed [Marvel United] a lot. Like, oh, it's just a fun little board game. But look at all the potential. So we definitely want to make sure people have the feeling that there was just so much more to them than what comes in the basic box."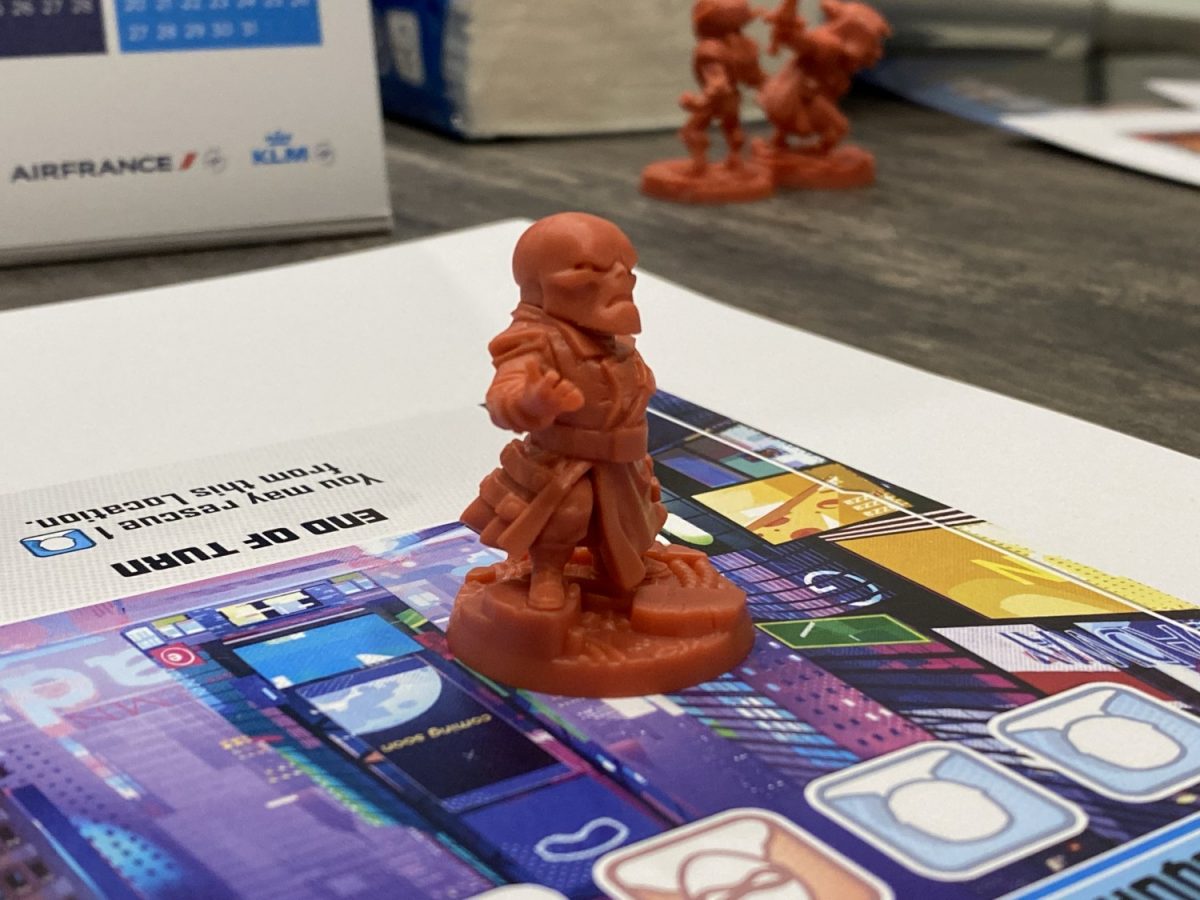 Folks who might have entered in the realm of superheroes through the silver screen might not quite be as adaptable when it comes to tabletop games. This was definitely something Lang kept in mind as Marvel United came to life.
The accessibility can not only be felt from the gameplay itself, but also in the aesthetics and user interface. The miniatures and aesthetic, designed by Zombicide artist Edouard Guiton, are not just cute and chibi-esque, but also evoke a sense of heroism, with every hero and villain miniature in their most glorified hero pose, which then make them appealing to both first-timers and board game enthusiasts. Colours are vibrant, and the card layouts are not too overloaded with words, using symbols instead to channel information to players. This "chassis" that Lang coolly describes is all a cumulation of experience over his years of game design.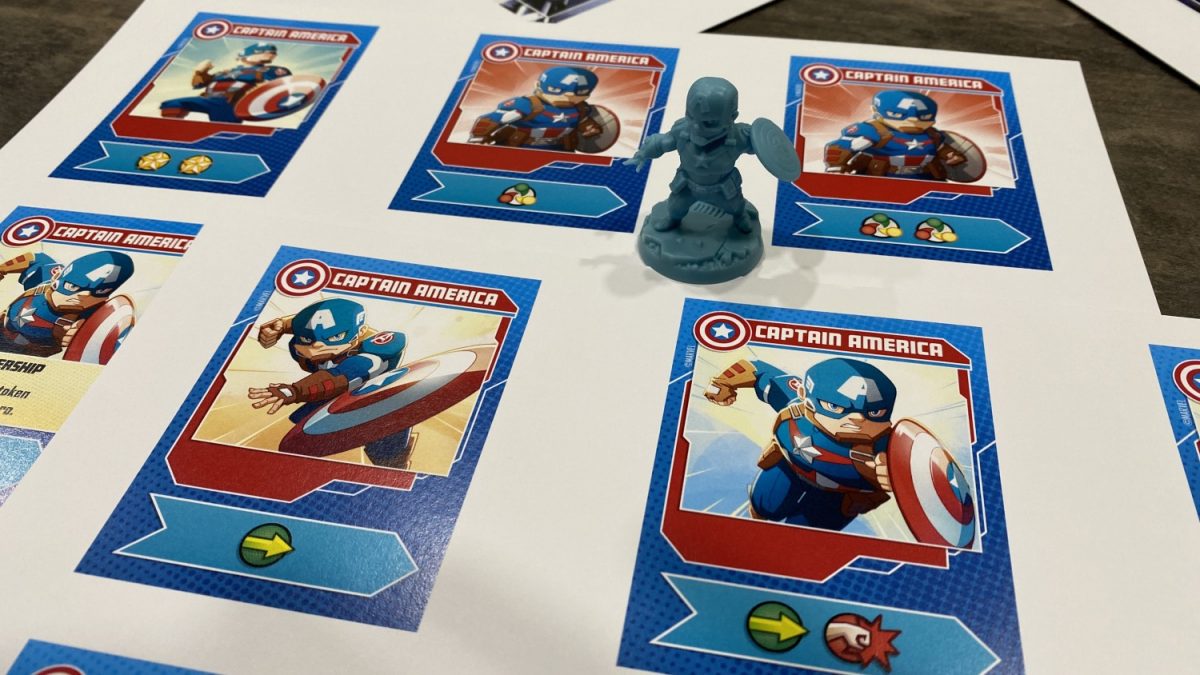 "[When designing Marvel United], we used a lot of collectible card game (CCG) logic here. So if you look at some of the most successful CCGs, like Magic: The Gathering or Pokémon, on their surface, they're simple, right? The [teaching of the game] is simple. So we just want to make sure that the core rules are really easy, but also create hooks — to design lots of cool, different powers that lock in together."
When you look at Marvel United itself, the most striking feature of the game is its modularity. There is no traditional board, just a series of location tiles surrounding a central mission tile. The core mechanic for players is to set one another up by playing cards, the effects of which will be felt by the next player taking their turn. It's a constant cycle of boosting one another so that the next person may deliver decisively at any given moment in the encounter, just like what we see in the comics and movies.
When both the modular aspect and the pay-it-forward mechanics are combined, you have a game whose concept is easy to grasp, yet adds tons of strategic depth. Even a single change in seating order or arrangement of location cards can change the game tremendously. Additionally, the expansion sets, which include an Infinity Gauntlet storyline that allows players to test their wits against Thanos and the Black Order, adds another layer of challenge that takes Marvel United to new competitive heights.
At first glance, Marvel United looks like a child-friendly family game, which encourages a lot of team-building and communication through cooperative play (the cartoonish chibi aesthetic certainly adds to that illusion too). The game is, as Lang puts it, "as simple as you want to be, and as deep as you want to go", with the nous that those that want a more direct and simple approach to gameplay won't lose out on those that want an added challenge.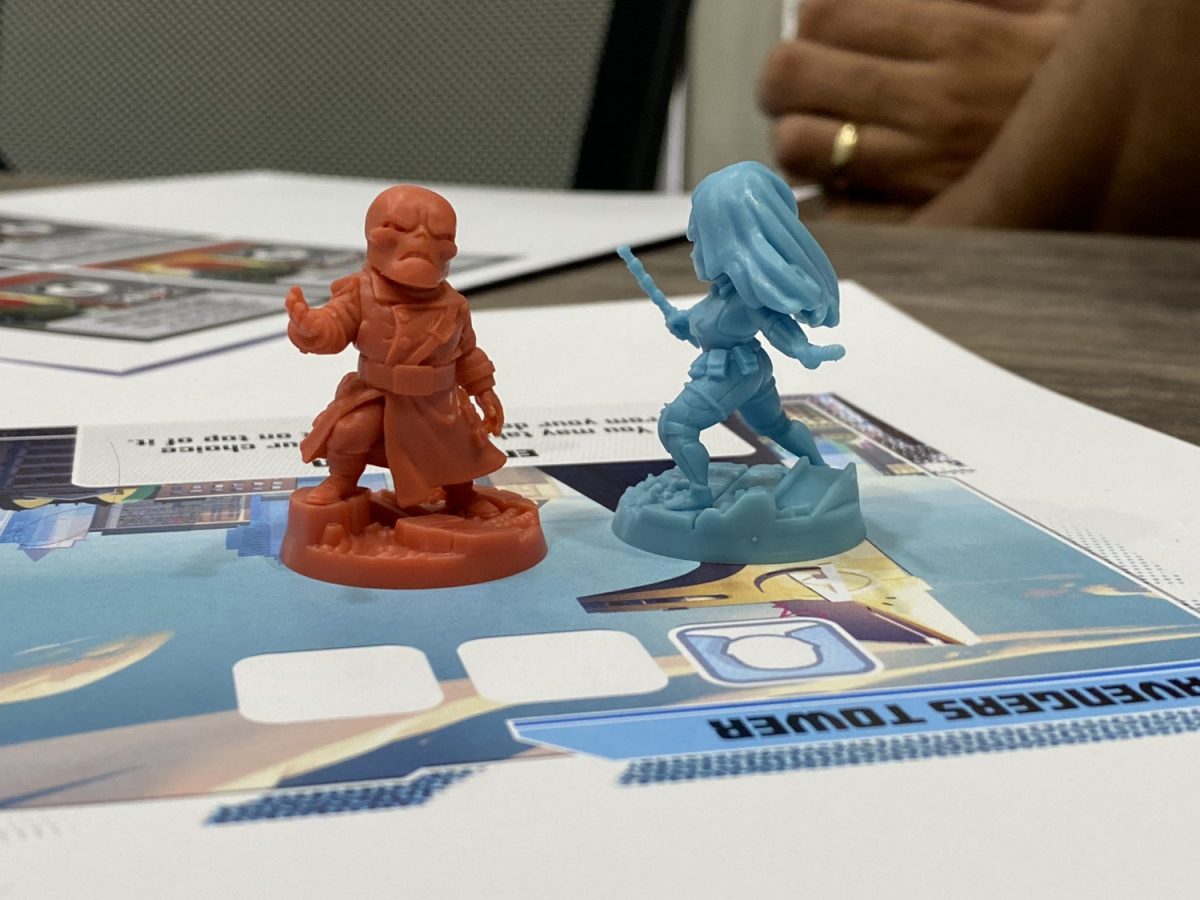 "This game is all about exceptions, not necessarily about the core game. That's just experience, honestly. We didn't just sit around, scratching our heads, going 'what mechanic are we going to use?'. It's just instinct and experience. Andrea [Chiarvesio] and I have 35 years of gaming design experience between us. So we're just like, let's do this by gut. We'll jam it out, like a band, until we know it's fun. Then we'll go back and we'll balance it out over a year."
At the time of writing, the Kickstarter campaign has just under three weeks to go before it ends. But Lang and Chiarvesio are already looking to the horizon for something more epic in store for Marvel United.
"Yes, there are plans [for future Marvel United content post-Kickstarter], concludes Lang with a twinkle in his eye. "I'm a big believer, especially if it's a license, of fanservice with a twist. So we're going to give you a lot of what you expect with a little bit of what you didn't. That's the philosophy I like to go by."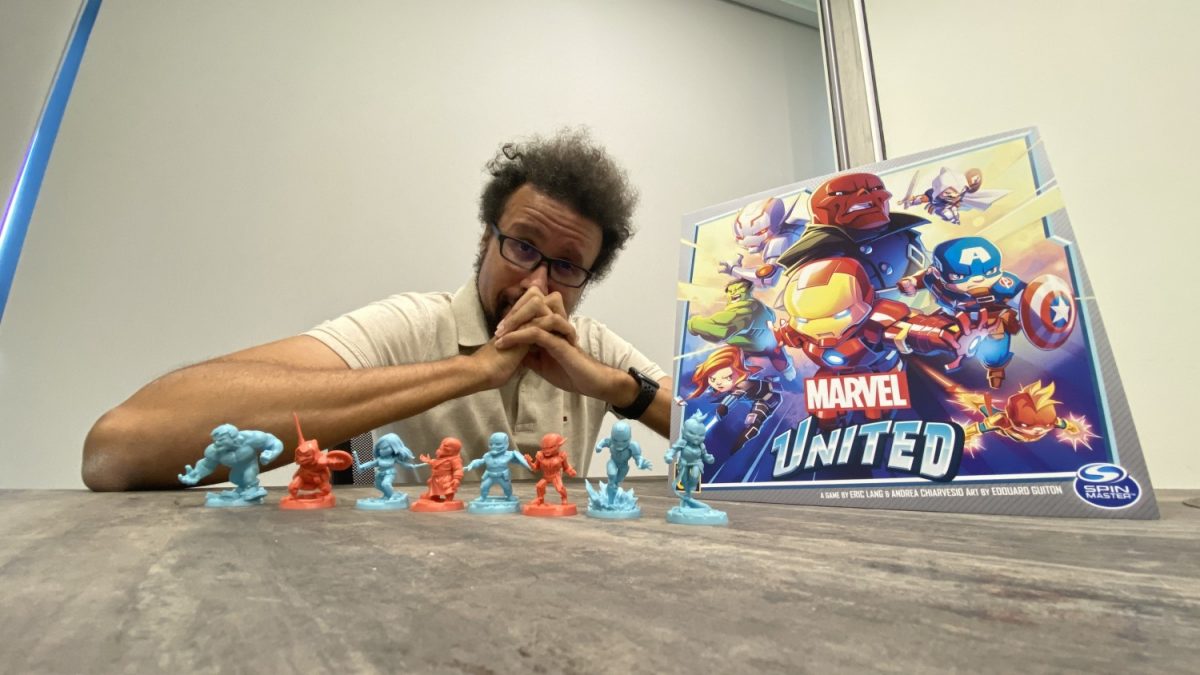 Marvel United's Kickstarter campaign ends on 5 March 2020. While you're at it, check out our gameplay preview as well!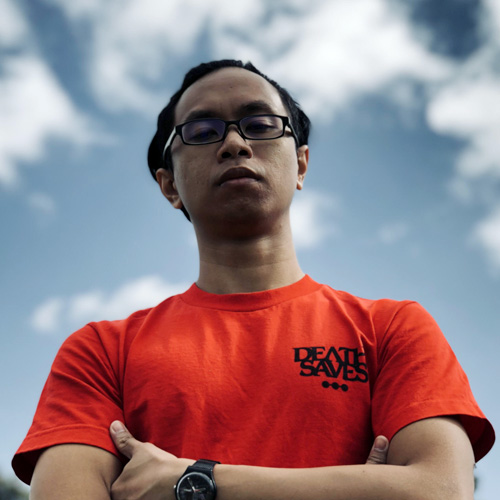 Marion has a serious RPG addiction. Sometimes it bleeds into real life; he forgets to sleep because he thinks he has a Witcher's body clock. Forgive him in advance if he suddenly blurts out terms such as "Mind Flayer" and "Magic Missile", because never once does he stop thinking about his next Dungeons & Dragons game.