Like it or not, every hero and villain has an origin story that establishes a character's journey towards heroism or villainy, though not all of them get it fleshed out in a live-action movie. So while the latest addition to the G.I. Joe film franchise, Snake Eyes, focuses on the genesis of the titular ninja, audiences will actually get a chance to see the beginnings of several other key characters for the iconic 80s cartoon and toy franchise, including Snake Eyes' one-time blood brother turned arch-enemy Thomas "Tommy" Arashikage/Storm Shadow, COBRA's Intelligent Officer, The Baroness, and new character, Akiko.
While the story of Snake Eyes, Storm Shadow and The Baroness were previously placed under the spotlight in the first two G.I. Joe films, The Rise of Cobra (2009) and Retaliation (2013), this is the first movie that focuses on the two leading ninja characters from the franchise that set the stage for ensemble story telling, as it features hundreds of characters in its almost 40 year history.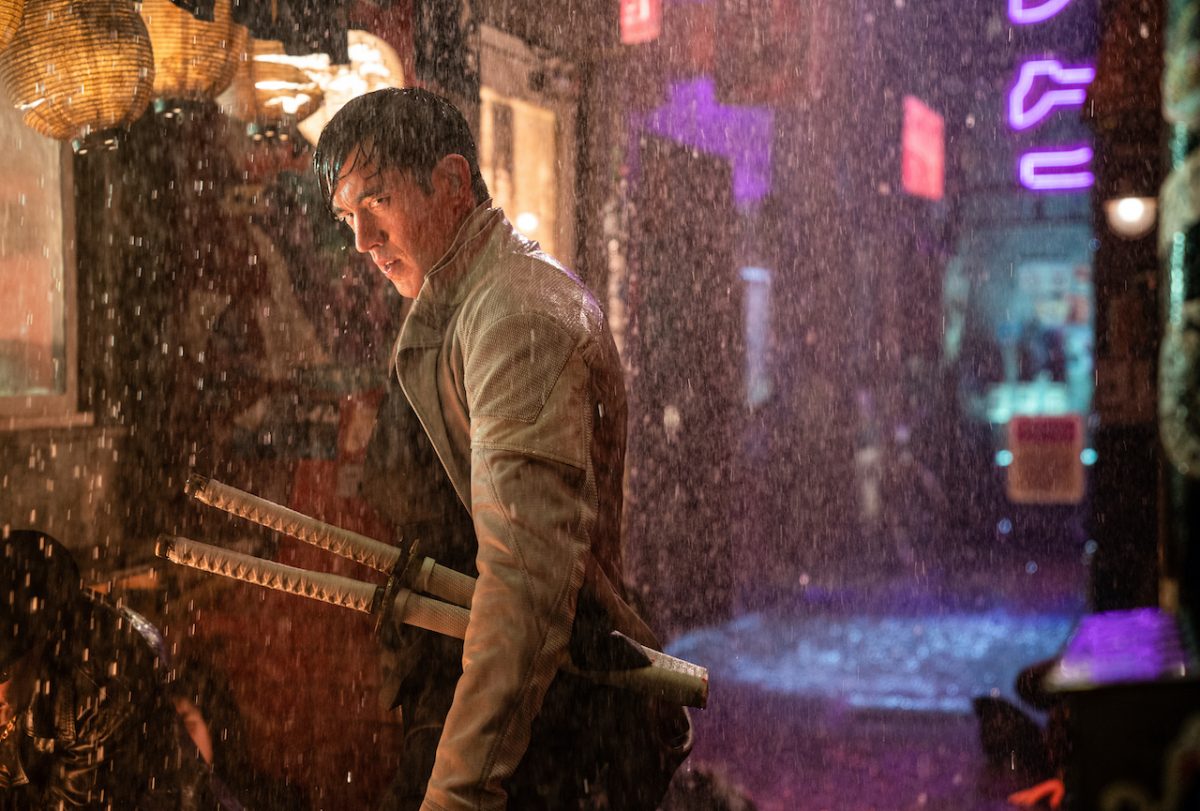 What the film won't reveal though is the real name of lead character Snake Eyes, played by Malaysian and Crazy Rich Asians star Henry Golding, as the popular character's name have been shrouded in secrecy from Day One. Instead, it will reveal more about his sworn brother turned assassin, Tommy, played by British actor and martial artist Andrew Koji, and the circumstances that made them blood brothers, and ultimately, sworn enemies.
Whilst fans of the franchise are very aware of the assassin's involvement with the terrorist organisation COBRA, Snake Eyes gives fans a glimpse of his life back when he was still destined to take on the reins of the Arashikage Clan of ninjas. In fact, the movie plays heavy on the foreshadowing, by having Tommy don his iconic white ninja suit as he slowly moves from the light and into villainy, though there is much more to be seen.
"I think there's lots to explore in the future. He's got a hooded look and I think that's really cool when he joins Cobra. That's the beginning of his journey becoming Storm Shadow. I'd love to know what Larry [Hama] has in mind and what the fans would want to see," shared Koji in an exclusive interview with Geek Culture.
"You can also go back. I think his upbringing is very interesting, someone who was born into this code, honor and lineage in history and then the fact that he's broken away from that, it'd be cool to do flashbacks comparing the past Tommy to the Tommy that is Storm Shadow because we never seen him with his bow and arrow!"
Larry Hama, as most fans know, was a writer for Marvel Comics when the publishing license for the toyline went to the company in the 1980s. Without a series bible to follow, and with nothing more than the information printed on the back of each carded toy figurine, Hama wrote an entire series bible that unfolded across over 140 issues of the comics that fans have come to know as the definitive guide to G.I. Joe, even as Hama revisited the franchise in the last decade, to add to the mythos he created almost 40 years ago.
Even so, Hama gave his blessings for the writers of Snake Eyes to develop their own take on the character, without relying on what he built upon. In fact, the Snake Eyes movie also departs from the continuity of the first two G.I. Joe movies.
Another popular character to get the spotlight in the film is COBRA villain, The Baroness, played by Money Heist breakout star, Ursula Corbero. Whilst it seems like The Baroness' future was somewhat explored in G.I. Joe: The Rise of Cobra, when the character was played by British actress Sienna Miller, Corbero hopes that she would get the opportunity to play the role again, or even star in her very own movie.
"[The Baroness] is very fun to play. I had this huge conversation with Robert [Schwentke] about how The Baroness should be and we agreed that she's a badass who's allowed to do everything. No rules! If I had the chance to do an entire movie with The Baroness, that would be amazing," said Corbero in another exclusive interview with Geek Culture.
With The Baroness playing a central role in COBRA, she is undeniably a powerful woman who always gets what she wants and has no loyalties to anyone but herself. For Corbero, that's the best part of playing her character.
"She's a very powerful woman so she was very playful. It was all about doing everything with no rules. It was all about her power and not losing her sense of humor, which I think is something very important," shared Corbero. "She's capable of anything, to get what she wants. So if Kenta isn't doing well anymore? Bye, bye!"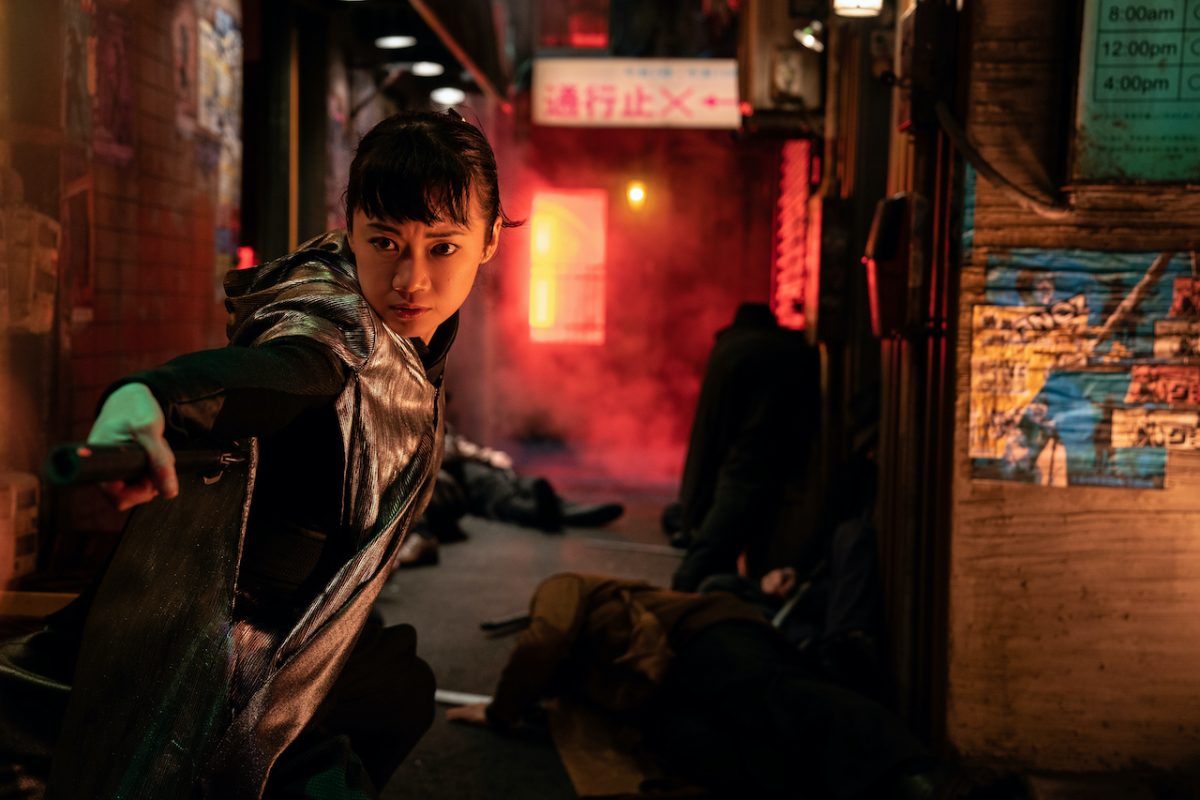 How will Henry Golding deal with two villains? That's where Haruka Abe's Akiko comes in. An entirely new character introduced for the Snake Eyes movie, Akiko is a loyal member of the Arashikage clan entrusted to keep the clan and its members safe. Think of her as the Royal Guard who won't keep her eyes off you if she doesn't trust you. Or as fans might assume, she's Jinx with another name.
"Akiko is a very loyal person who's very protective of things and people she cares about which is a quality I have. I think I can be very protective, overbearing so I can definitely relate to her in that sense," said Abe in a separate exclusive interview with Geek Culture.
As a trained protector, Akiko had a sizable amount of action scenes from motorcycle scenes to fighting numerous enemies. This posed great challenges for the petite Japanese actress, who has little experience with handling weapons as large as her. With the help of senseis and personal perseverance, one would think that Abe is a complete natural.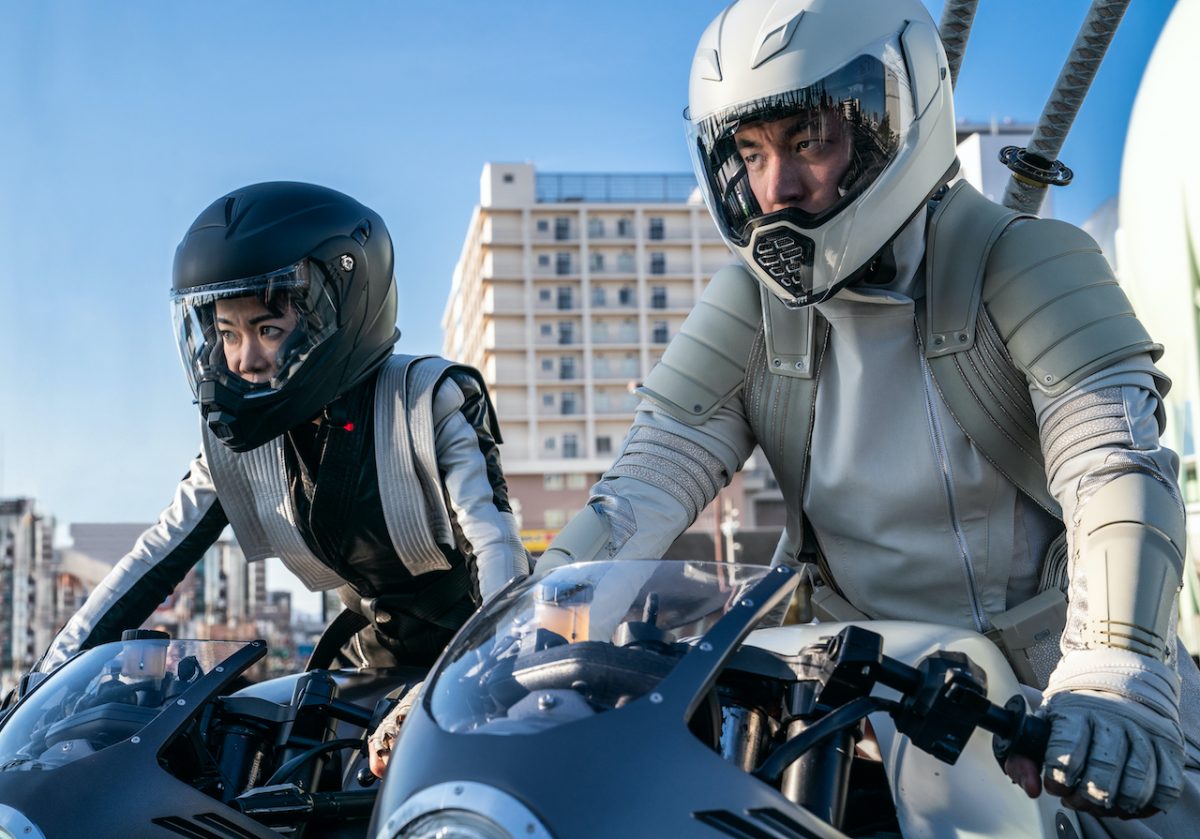 "Her being a total badass [who can] handle these weapons and do all these fights – that was a bit of a challenge. While I've done some martial arts like boxing and stuff, fighting with these weapons was a completely new experience to me so I had a lot of training," confessed Abe.
"We had the most incredible stunt team who are our senseis. So they trained all the actors, two months before we started filming. We would train with them for four hours every day for two months. That was our daily routine. And then I'd go home with my practice weapons and go straight to the gym, and practice on my own for another couple of hours on a daily basis because I really want to do the character justice."
Often glued to the side of either Tommy or Snake Eyes, Abe had plenty of scenes with Koji and Henry Golding who played Tommy and Snake Eyes respectively, and according to Abe, it's a toss between who was the easier actor to work with.
"Henry is an absolute dream to work with. He is the loveliest human being who is so warm and gracious and down to earth, so he's just such a great guy, on top of the fact that he's such a talented actor, who is fully committed to the role. It was very inspiring to work with him and so I think the dynamic just came very organically because of his performance, my reaction came very naturally," swooned Abe.
"Andrew Koji, I've actually known him for like 10 years because we're both London-based actors. I had actually worked with him a handful of times before Snake Eyes, so when I first got the offer for the role, he was the one I messaged first going, 'Hey Andrew, guess what! I'm going to join you guys!'"
Separate from Akiko, Snake Eyes and Tommy's brotherhood and relationship is the heart of both character's origin stories. In the comics, their relationship started from a younger age but Snake Eyes sees the two characters coming into contact later on in their adult years.
"The dynamic is interesting. Him and I grew up in the same part of the world, so we've got similarities but a lot of differences too. My avenue is Storm Shadow, his avenue is Snake Eyes and just meeting in the middle to figure out how to do this and how to do that," said Koji.
With Snake Eyes leaving plenty of room for Storm Shadow, The Baroness and Akiko to grow and explore, actors Koji, Corbero and Abe are hoping that Snake Eyes won't mark the end of their journey, but a brand new start all together.
After all, every character has an origin story – and there is plenty of room in the G.I. Joe franchise to explore it.
Snake Eyes releases in cinemas on 22 July 2021.