Microsoft's Xbox Design Lab, first launched in 2016, has come a long way, offering multiple upgrades and new colours and customization options for personalised Xbox controllers. The most recent upgrade took place in June 2021, when the controllers available were updated to include the Xbox Series X|S versions.
Unfortunately, this has been limited to the US, Canada and Europe markets, until now. With the new re-launched Xbox Design Lab, it has finally expanded to 11 new countries, including Singapore, Australia, Japan, South Korea, New Zealand, Czech Republic, Greece, Hungary, Norway, Slovakia, and Switzerland.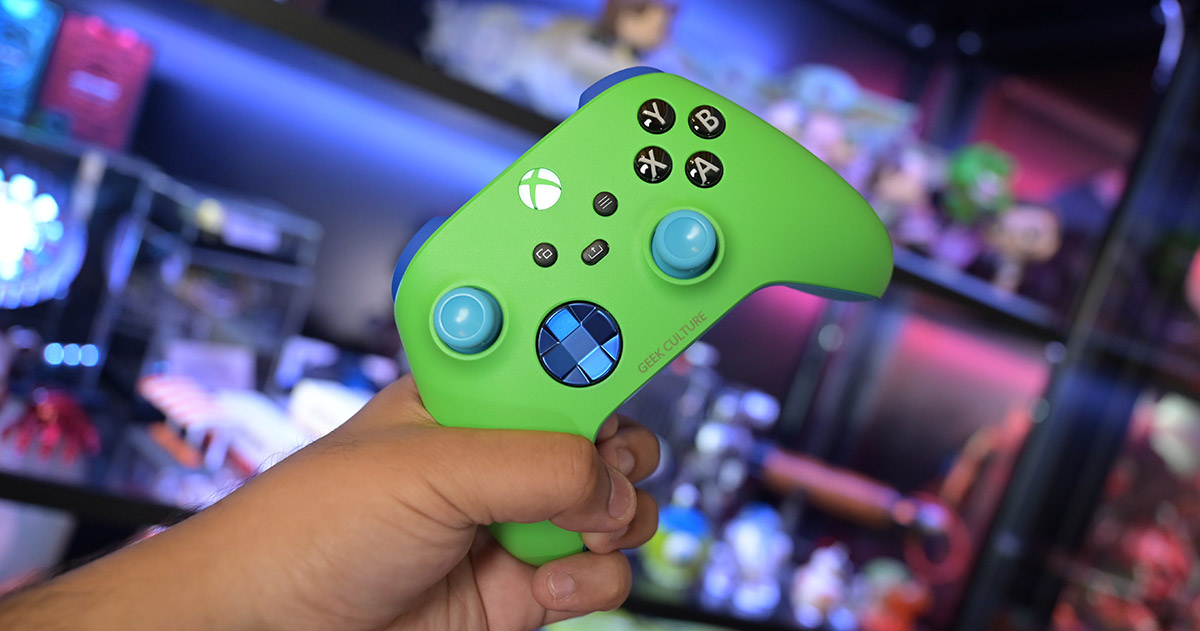 The Xbox Design Lab is a program that enables users to personalise their own Xbox Wireless Controllers. Nearly all the external parts of the controller, from the body to the buttons, can be customised to match the user's style. The colour selection is limited to 23, including new pastel tones such as soft orange, soft pink, soft green, and soft purple, but there are options, including patterned top cases, metallic finishes and rubberized grips. The best feature though, is the option to laser engrave a gamertag, or any name for that matter.
There are 4 main steps to customising an Xbox controller:
Pick your colours – choose from 23.
Select button styles – choose from 7.
Personalise it – optional metallic finishes, rubberised grips or engraving.
Build it! – your custom controller will be delivered within 28 days of purchase.
Prices vary according to the level and type of customisation, and you can see the pricing structure before making the final order. Prices start from S$89.90 for the basic controller, and when picking colours for the controller's main Body, you can choose from 23 colours, 5 camo patterns or 1 rainbow pattern. The pattern designs will cost an additional S$12.90.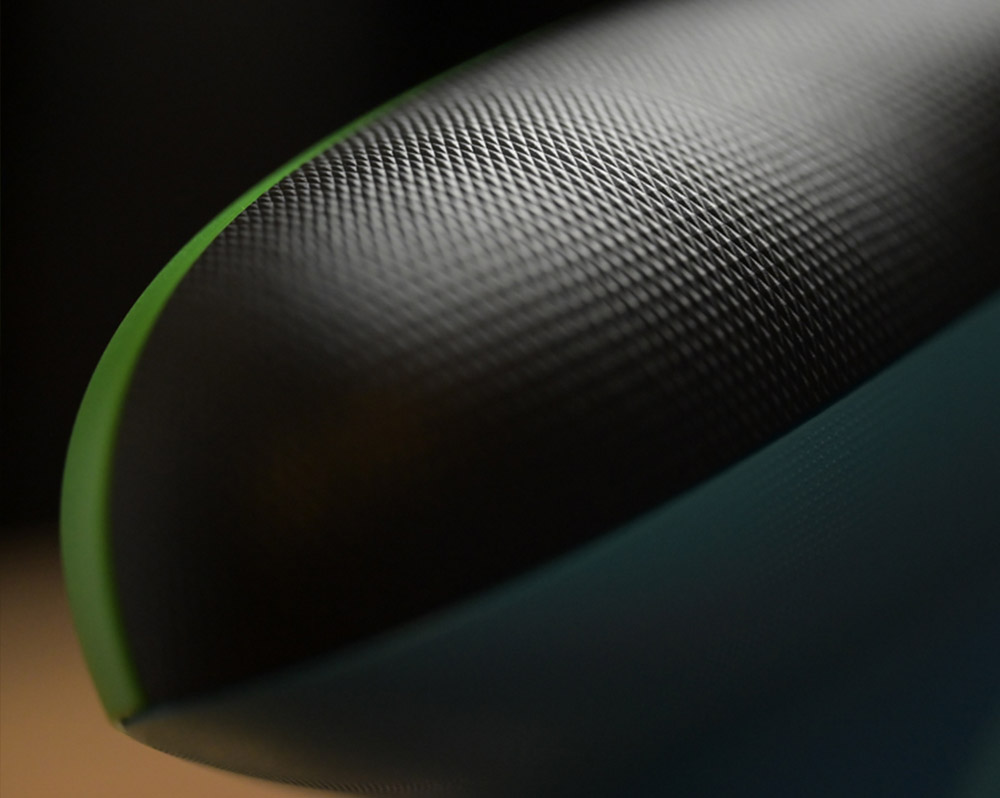 You can then choose a different colour for the Back of the controller, as well as optional Rubberised Back and Side Grips (priced at S$7.90 each). Throughout the customisation process, you'll be able to rotate a 3D rendering of the controller so you have a real-time preview of it throughout the design phase.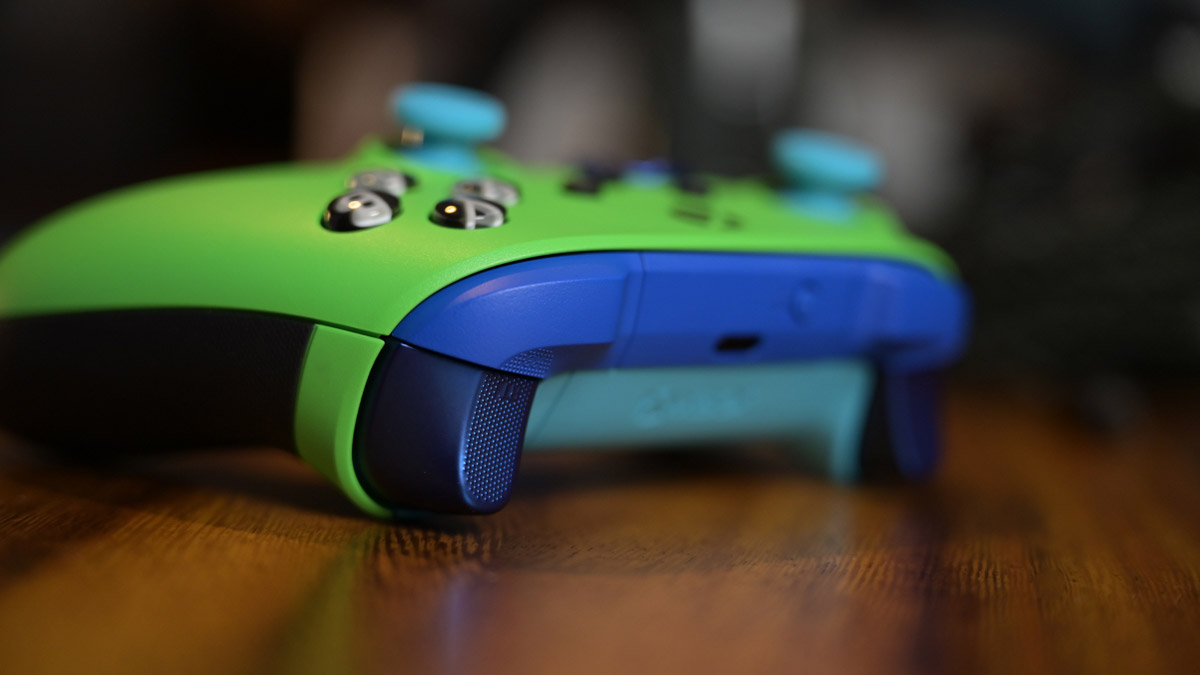 Next come the Bumpers, which offer the same colours from the standard 23 colours andthings get more interesting when moving on to the Triggers. On top of the 23 colours, there are another additional 23 metallic versions of the same colours to choose from, priced at S$5.90. The D-pad also enjoys metallic choices, and costs an additional S$5.90 too.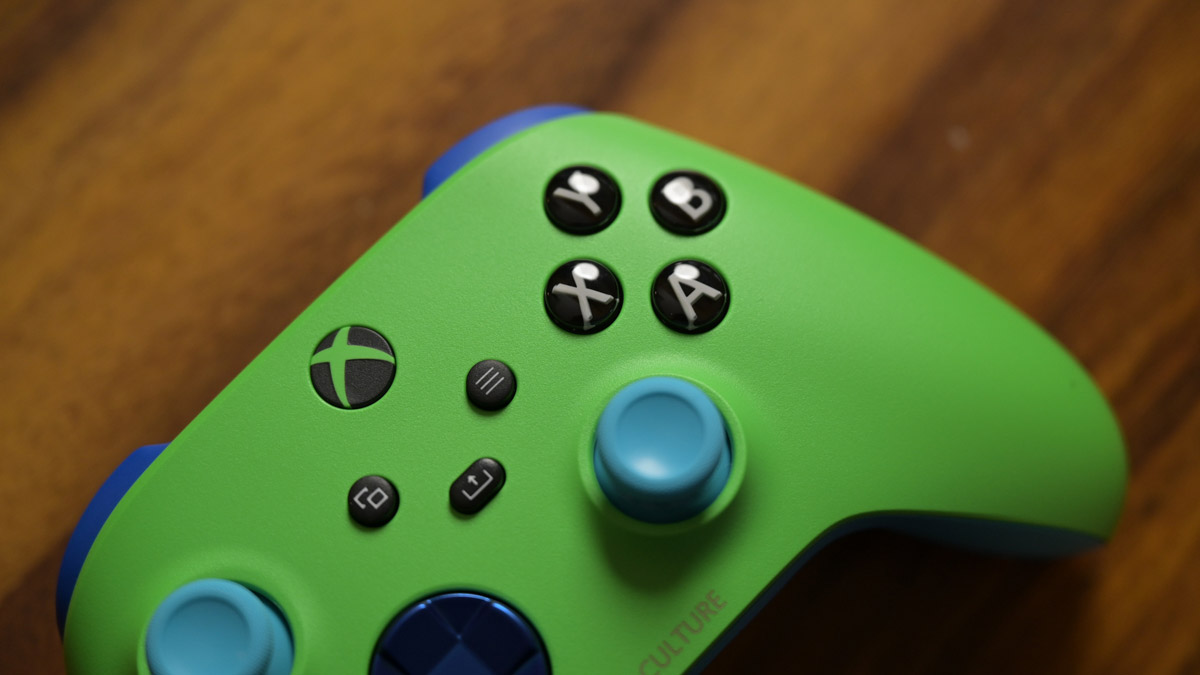 On to the Thumbsticks, you can once again pick from the 23 colours, followed by the ABXY buttons, where you'll be able to choose from 7 styles, and then the View, Menu, Share buttons where there are 5 styles to choose from.
Last but not least, you can choose to personalise your controller with a laser engraved message (up to 16 characters). So here's hoping your gamertag isn't too long and this is priced at S$12.90.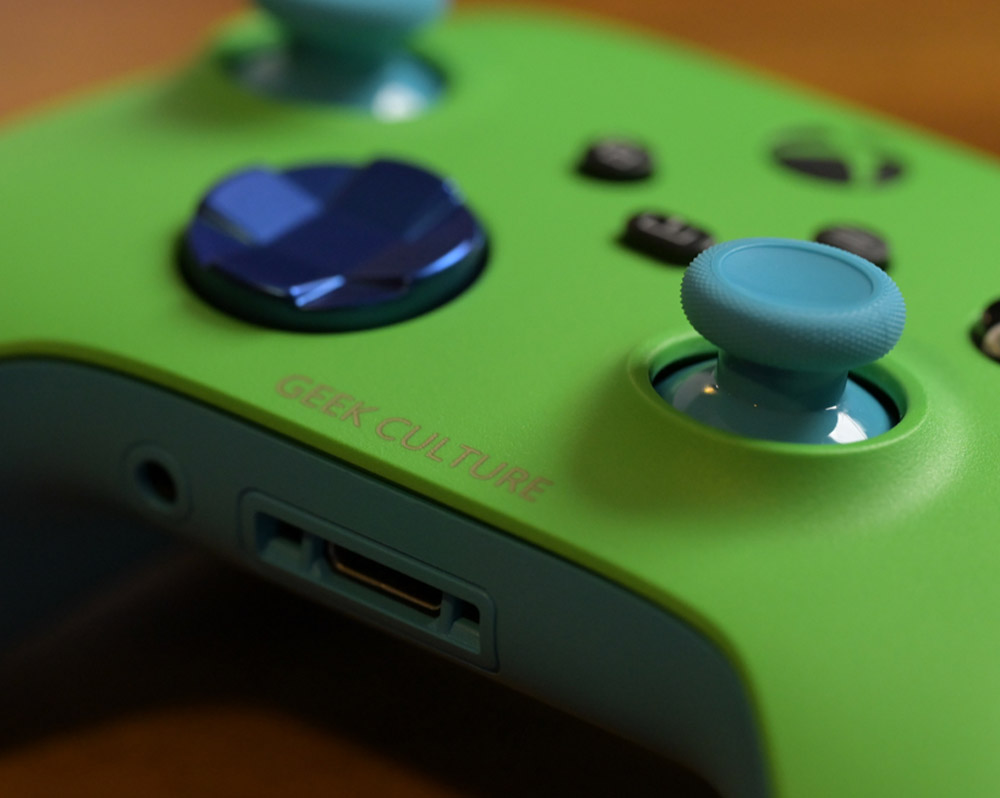 And finally, just before checking out, you can preview your final design and the breakdown of the optional add-ons.
As you can see, we couldn't resist and went for Photon Blue Metallic Triggers and D-pad, and of course, "GEEK CULTURE" engraved in the centre of the controller.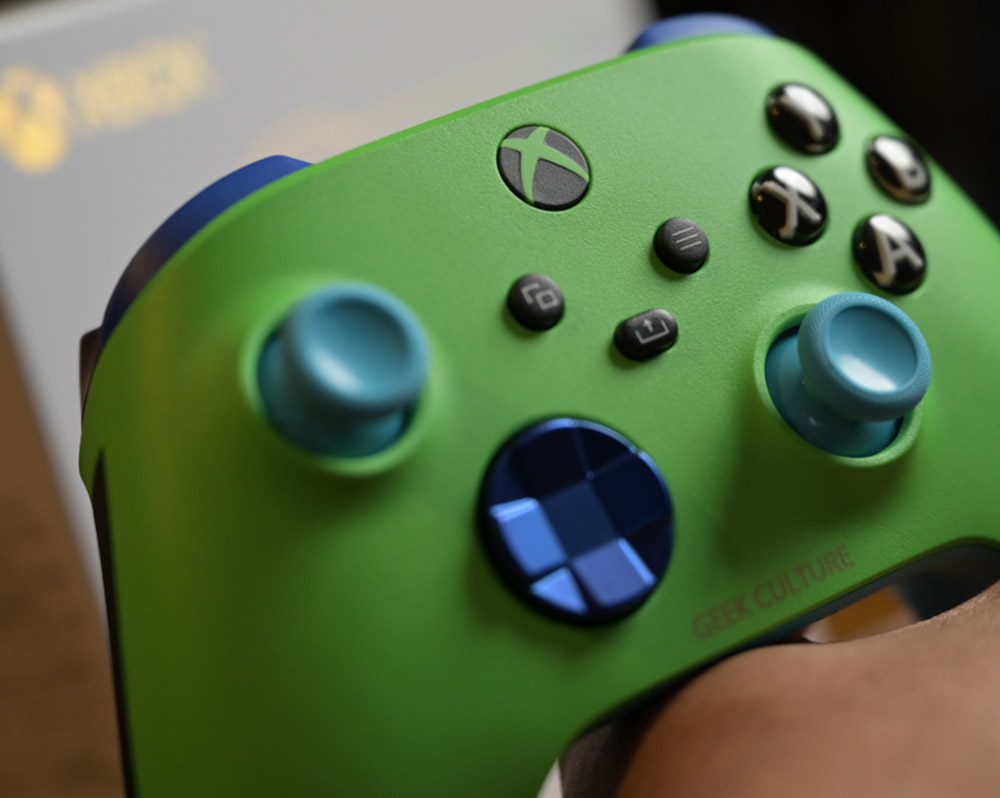 The Design Lab even provides beautifully rendered close-ups of our controller design, showcasing all its elements.
Upon receiving the controller, it was immediately apparent how precise the Design Lab's preview was. The controller turned out exactly as we expected, and it even came packed in a slick Xbox Design Lab box.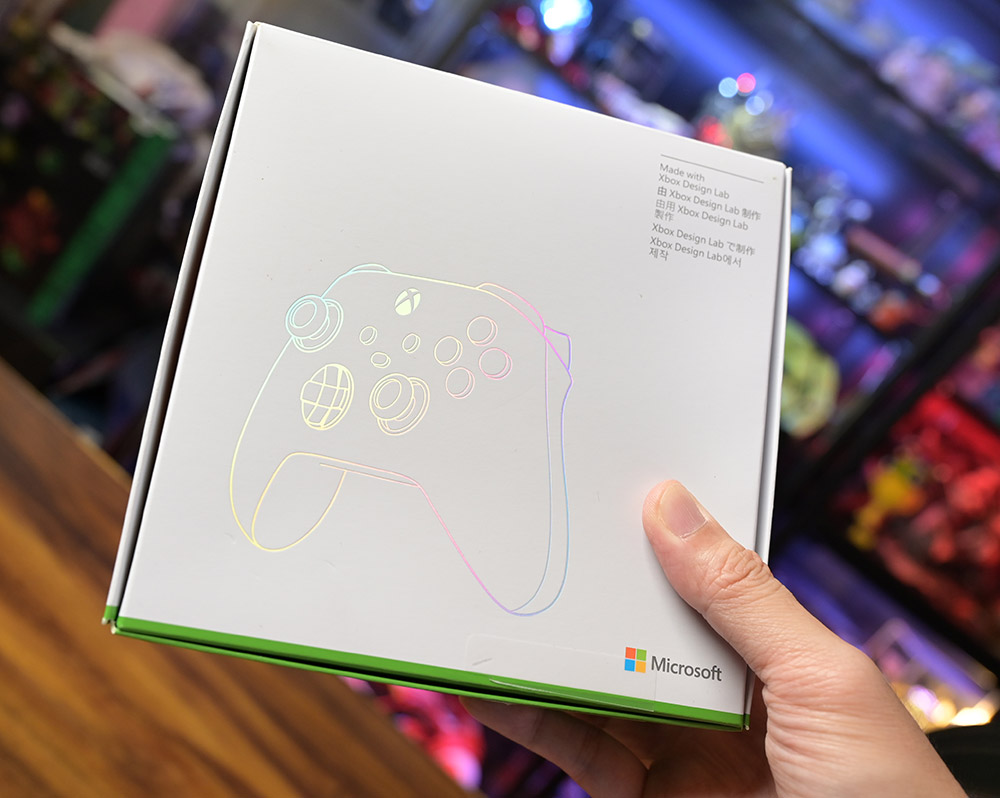 It was deeply satisfying to have our very own Geek Culture themed Xbox Wireless Controller, which came at a total of S$122.50, including S$89.90 for the controller. In fact, it ended up in our geek display cabinet instead, as we couldn't bear to use it for our gaming sessions.
The Xbox Design Lab was a breeze to use, and a whole lot of fun to be able to personalize a controller for use with the Xbox Series X|S console or PC, which makes for a perfect gift to a loved one, or for that special occasion.