What happens to heroes when they die?
They keep coming back. Again, and again, and again. Because you cannot keep a foul-mouthed, gun-toting scoundrel down, no matter how many times he gets shot at, stabbed, maimed, or otherwise blown to pieces.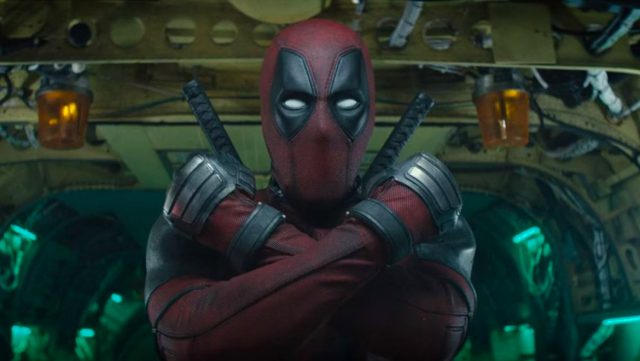 But why take our word for it, when you can see it for yourself.
And how about seeing it for yourself, before everybody else?
Ahead of its release on May 17, you can be among one of the lucky few to catch Deadpool 2 one f***ing week ahead of anyone else. 20th Century Fox and Geek Culture have 40 pairs of tickets to the hottest superhero flick of 2018, and we guarantee you – our hero doesn't die at the end of this movie.
Why? Well, given that he died in his last movie, and really, do you think that the studio will allow a US$700 million dollar grossing R rated movie to ride off in the sunset, without first milking it?
Join Ryan Reynolds as he messes up his ugly ass face and dons the red and black yet again, while snogging Morena Baccarin, as he tries to rebuild his family with unwanted mutants from Professor X's School of Gifted Youngsters.
But happiness is not his to claim, as the one-handed future son of the school's resident one-eyed man shows up, to try and cash in on playing two different characters for the same comic book company.
Admit it – you're not here for the plot, but (if you're a guy) to see Terry Crews beat up Reynolds or (if you're a girl) to catch a glimpse of Reynolds and wonder why your man is so ugly compared to a horribly scarred but still damn fine looking Reynolds.
Deadpool 2 Exclusive Advance SuperFan Screening

Venue: The Cathay (Handy Road)
Date: 11 May (Friday)
Show Time: 7pm
Duration: 120 min
Format: 2D
Rating: TBC (Minimum 18 years old)
And what's a fan screening, if we don't try to identify the FIVE BIGGEST Deadpool Super Fans.
We're looking for fans who turn up dressed in their favourite X-Force or Deadpool outfit, to stand a chance to win one of five exclusive Deadpool 2 goodie bags filled with premiums you can eBay! We happen to be giving away 10 sets in a separate giveaway here too.
Winners of this exclusive screening will also get a chance to share their PG-rated thoughts of the film after the screening, so don't be that guy who walks out of the cinema hall once the credits start to roll. Hang back, and wait for us.
Deadpool 2 releases on May 17, 2018, and has yet to be rated. © 2018 FOX. MARVEL © 2018 MARVEL.
---
ENTER NOW TO WIN
To stand a chance to win 1 of 40 pairs of tickets, simply complete these 2 simple steps:
SHARE THIS POST and TAG a friend you would want to watch the movie with. ->
Fill in the form below and answer two tough questions.
Give us a LIKE below if you haven't done so yet, so you won't miss out on future similar giveaways!
---
The giveaway is open to all residents of Singapore aged 18 and up. The giveaway closes on 8 May 2018 @23:59hrs (GMT+8). 40 lucky winners with the correct answers will be picked at random. The winners will be notified via email by 9 May 2018. Good luck!
Hsals needs more space in his house, and more money in his bank account to pay for all the toys, collectibles and other geek related items that companies are churning out. Free-time? Girlfriend? Who's got time for those?
---

Drop a Facebook comment below!

---