What does Halloween, action figures, charity and Deadpool have in common?
In reality not much, but under the watchful eyes and hands of toy photographer Ken Loh, who knows what fun mayhem can ensue? 
The 43-year-old lecturer, who teaches 3D animation in LASALLE College of the Arts, is using this opportunity to showcase his favourite Marvel Comics character decked out in a pirate costume, during the spooky season, to raise money for a good cause.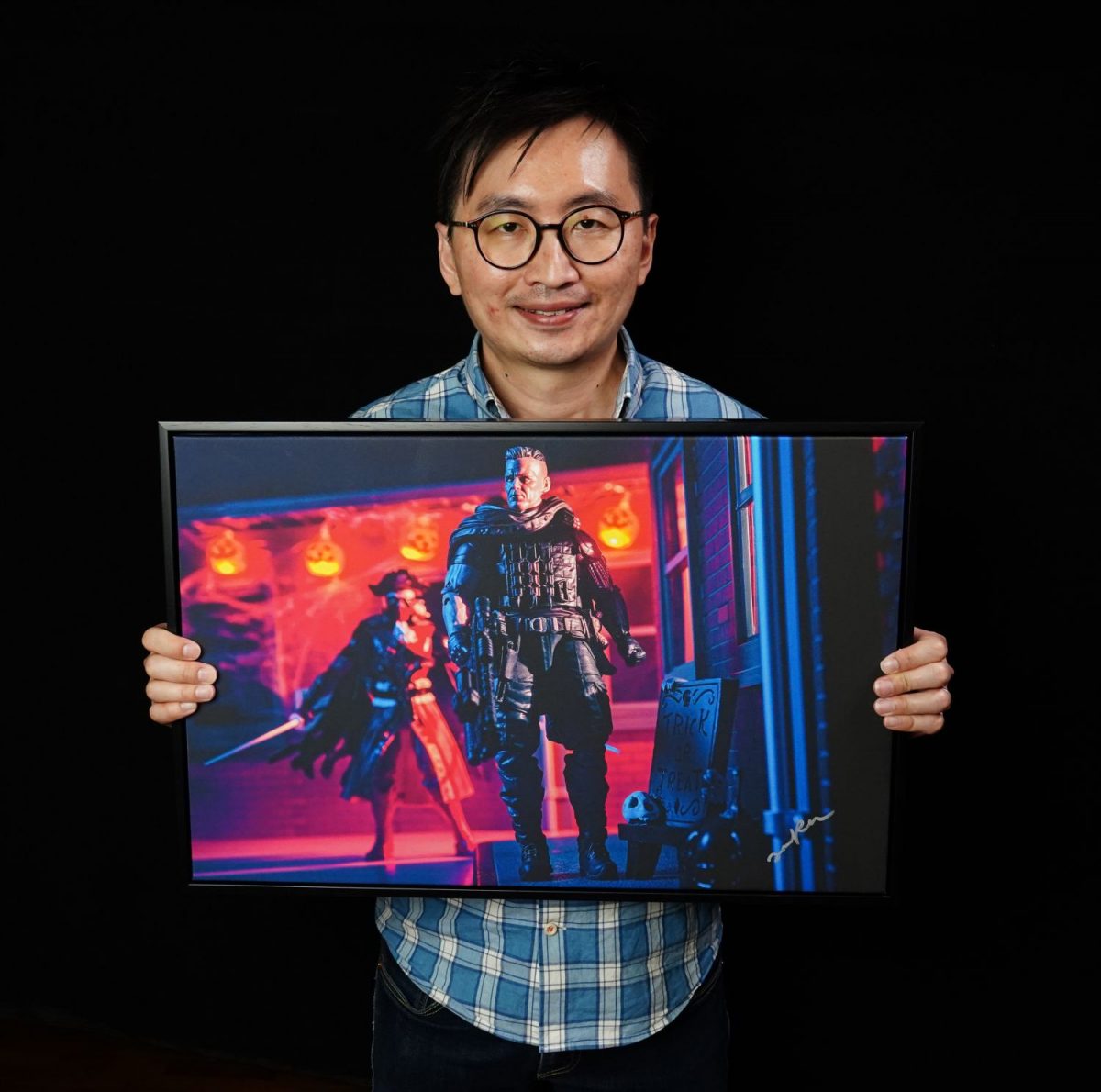 His work will be featured in Geek Culture's very own Charity Auction 2020, as part of our combined efforts to give back to the community during this trying time. Alongside other Singaporean toy photographers such as Sunny Ang, Johnson Foon, Joel 'Tiger' Magno and James Xie, each photographer was tasked to embark on a shoot to showcase their action figures of choice sponsored by leading toymaker Hasbro, in the most creative and epic manner possible.
Each photographer has picked from a pool of Marvel Legends action figures sponsored by Hasbro Singapore before embarking on their respective shoots in late September and early October.
In the spirit of Halloween, Ken was assigned the theme 'Hello Halloween', but instead of celebrating the horrors of the holiday, Ken decided to frame it around celebration, house decorating and getting all dressed up in crazy costumes, and who better to do so, than Deadpool. Ken created a set for the toys he's picked – Pumpkin lanterns adorn the streets and spider web peek through dusty corners, and even used atmosphere aerosol spray to create a foggy atmosphere and give the set a mysterious mood.
Ken's expertise, as seen in his photos is the use of lights to tell a story. The lighting, according to Ken, was inspired by the animosity between Deadpool and Cable when they first met in the film, Deadpool 2.
"My favourite thing about the shots I took is the use of colourful lightings to drive the narratives and visual aesthetics. And also the work that was put into dressing up the diorama, in creating a believable world for the characters to reside in. Not forgetting the interplay between the camera angles and the clear silhouettes of the figures' poses to show their different personalities and intentions," said Ken.
As seen in the photo, Cable is seen posing walking towards the camera with his head slightly turned and fist clenched, signalling that he's sensed Deadpool's presence. Blue light shined onto Cable was specifically chosen to reflect his personality, as the orange light on Deadpool.
"Deadpool being showy and flamboyant, was lighted with warm orange lighting whereas Cable, who has a calmer exterior was lighted with blue colour lighting. The blue lighting also indicates that the scene is set at night time. Furthermore, the warm and cool colours create a nice visual contrast," shared Ken.
Despite Ken being a professional in a field, the 43-year-old still found the shoot challenging. For starters, Ken found difficulties in getting the Deadpool figure to stand in a myriad of poses given how the outfit he wore restricted his movements. Being unfamiliar with bad boy Cable, the photographer rewatched the Deadpool movies so that he could pose the action figures in ways that would better showcase their personalities.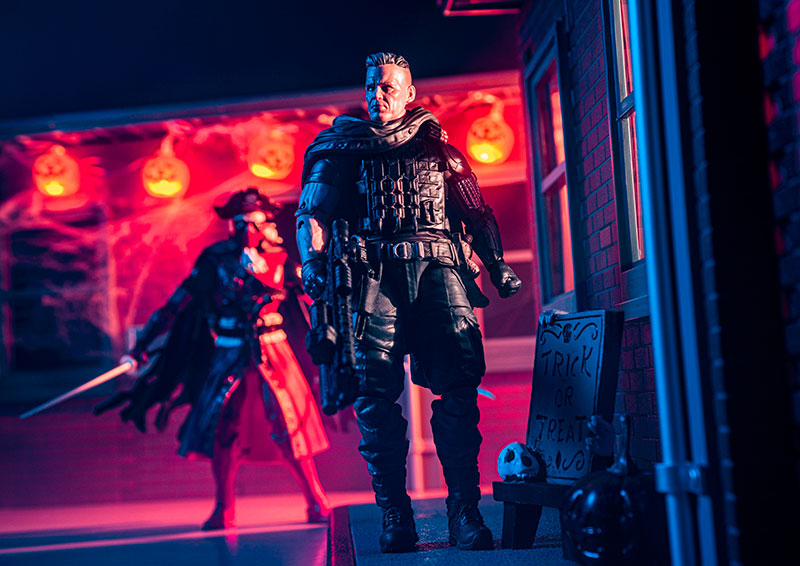 Like the saying goes, 'you learn something new everyday' and for Ken this shoot was his first time using atmosphere aerosol to create fog in his images. It might have taken him a number of attempts to figure out the right amount to spray and the best camera settings to capture the effect, but it was incredibly worth it in the end. Take a look at the photos itself, the proof is in the pudding.
The curated photos that Ken and the other toy photographers will then be printed and framed in A2 size, and then auctioned off to buyers as part of the auction. All proceeds will go to the local non-profit organisation Blessings in a Bag, which is aimed at assisting low opportunity, under-resourced youths, as well as empowering the community to help support one another. The posters and postcards are all printed by Fotohub.
The charity organisation first started as a volunteer-powered community with the goal of providing every child and their families in need of help with the essentials they need to not only survive, but thrive. Blessings in a Bag partners with social-service organisations to help serve communities in need through donations or incentivised programmes to better empower them to take charge of their lives.
They have previously collaborated with companies such as Amazon Singapore whereby the e-commerce cooperation encouraged members of the public to donate to the non-profit organisation by purchasing items that BIAB needs through its wishlist on Amazon.sg.
Geek Culture's inaugural Charity Auction is running from 30 October till 30 November 2020, and will be held on the campaign's Give.asia page.