With Christmas just a couple of days away there is still plenty of time to do some extra Christmas shopping for your friends or yourself! Below is a mini review roundup of games that we didn't review in full when they were released but warrant a mention as they make ideal X'mas gifts.
---
Fallout 4 (PC / PS4 / XBOX ONE)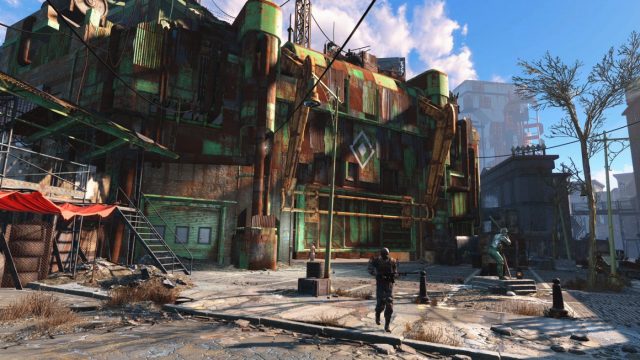 What can you say about this game? Yes the graphics are wonky, the map is terrible, the HUD awful and the glitches are sometimes game breaking but at the end of the day it's Fallout. The main story is forgettable but the fun lies in the side quests and exploration. You can spend hours roaming the wasteland discovering hidden locations, missions, enemies and other stuff. You can even build and manage your own settlements. Kiss your Christmas goodbye if you get this as a gift.
Geek Culture Overall Rating: 9/10
---
 Call of Duty: Black Ops III (PC / PS4 / XBOX ONE)
Treyarch is probably the best COD developer at the moment with both previous Black Ops games on my favourites list. This year they deliver a pretty interesting campaign story that is quite different from what you usually get in a COD game. Zombies mode returns bigger and better and the multiplayer is as fast and addictive as ever. There is also a free run mode which is like a COD version of Mirror's Edge and a Nightmares mode that allows you to replay the campaign with zombies instead. That is a lot of content and definitely value for money.
Geek Culture Overall Rating: 8.5/10
---
Rainbow Six: Siege (PC / PS4 / XBOX ONE)
The return of Rainbow Six was greeted with middling responses when it turned out to be a multiplayer only title with no single player story campaign. But give it a chance and you will find a distinctly different kind of FPS you are used too.  The game at heart is a tactical 5v5 squad based shooter where teams take it in turn to attack and defend various targets. There are 10 types of Operators for Attacking teams and 10 different ones for Defensive teams. Each has its own unique abilities and weapons. Each game is the best of 5 rounds and things get tense and brutal very quickly. Deaths are usually a one shot kind of deal and teamwork is a must if you are going to survive. Playing with randoms with no mics is not  the way to play. If you have a bunch of friends or can find a good group of players with mics online you will have a lot of fun. All the upcoming DLC maps for this game will be free also. Nice!
Geek Culture Overall Rating: 7/10
---
 Just Cause 3 (PC / PS4 / XBOX ONE)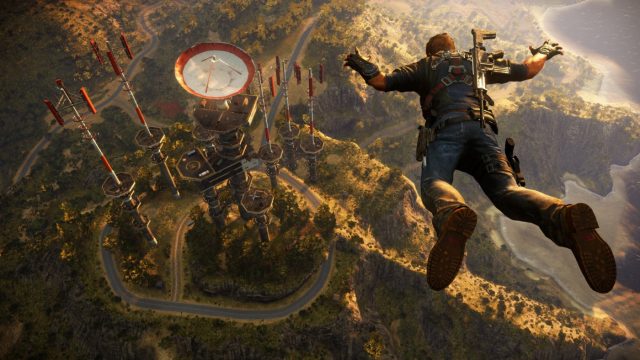 The Just Cause series is all about destruction and the latest game in the franchise is the most destructive yet. There isn't much of a story and the campaign missions usually are in the 'go there destroy that' category. But when the destruction is so much fun it doesn't really matter as you can spend hours looking on in awe at the games destruction mechanics and seeing how far you can go with it. This is a perfect game for the holiday season. Sit back, relax and go blow stuff up.
Geek Culture Overall Rating: 7.5/10
---
Gravity Rush: Remastered (PS4)
With Gravity Rush 2 hitting PS4 sometime in 2016 it was natural we would see the first game being given a HD upgrade from the Vita original. Bluepoint Games have done a great job porting it over and you'll be able to join heroine Kat and her sidekick Dusty as they soar through the enchanting city of Hekseville like never before. On the graphics side, this release takes advantage of the PS4 hardware to deliver the smooth, vibrant HD visuals of this high-flying adventure. All the DLC packs are also contained within the game.
Geek Culture Overall Rating: 8/10
---
WWE 2K16 (PS4 / XBOX ONE)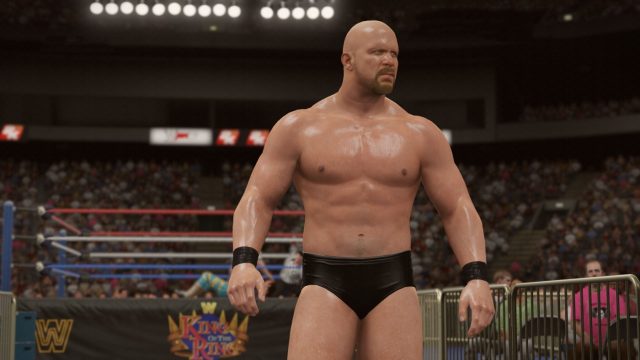 Last years game was pretty terrible as many know with many features missing, glitches and sub-par graphics. WWE 2K16 comes out swinging and Rock Bottom's most of the issues the game had previously. The Showcase mode returns with a focus on Stone Cold Steve Austin. You play various matches through his career which is interspersed with actual videos of the matches you are playing. The career mode is back with more depth and customization. Overall this is a massive improvement and one of the best WWE games in a while.
Geek Culture Overall Rating: 8/10
---
If you do get any of the these games as a gift then you are in for a very enjoyable Christmas! 2015 has been a pretty good year for gaming and 2016 is shaping up to be even better!
Look out for our 2016 game preview coming very soon!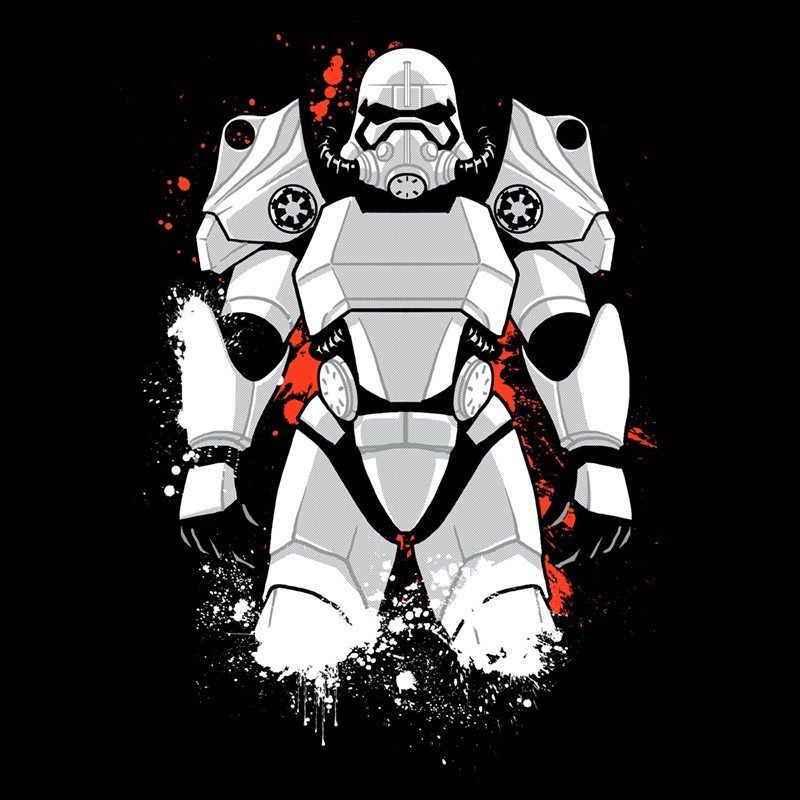 Dirty8 can usually be found watching Criterion Collection blu-ray's at most points of the day or playing Battlefield 1. Sometimes both at the same time. He has a psychotic love for first person shooters, alcohol and cats. Meow! The only RPG's he likes are the ones in Battlefield. He won't admit it, but he's an trophy whore and secretly wanted to be a member of the Beastie Boys.
---

Drop a Facebook comment below!
---