After a month-long wait, Japanese electronics company Casio has finally unveiled the designs for its G-Shock One Piece and Dragon Ball Z watch collection!
The upcoming One Piece x G-Shock GA-110JOP and Dragon Ball Z x G-Shock GA-110JDB limited editions will be launched in Japan, Asia and Europe, but only the availability of the watches in Japan in July and August respectively have been announced.
Upon closer looks at the unveiled designs, fans will immediately notice the striking colours schemes and prints which match those of the animes.
The One Piece x G-Shock GA110JOP watch features a body swathed in a bold mix of red, black and white, and the vibrant design certainly pays homage to the adventures of Luffy's crew of swashbuckling pirates.
The watchface reveals Luffy's iconic straw hat and the word "WANTED" stamped across the surface. The dial is enhanced with gold accents and the back is engraved with the G-Shock X One Piece logo.

The time piece itself comes packed in a exclusive box with the One Piece logo printed all over.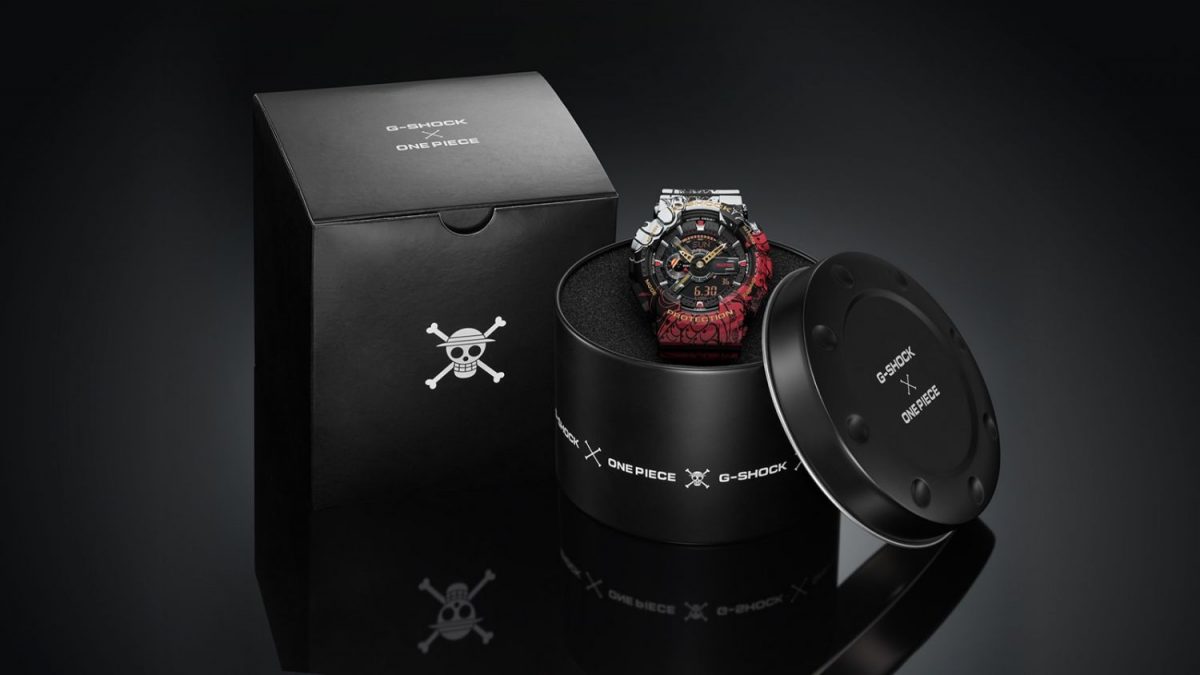 Meanwhile, the Dragon Ball Z x G-Shock GA-110JDB comes in a vivid orange colour, with the fluorescent colours and explosive lines truly reminiscent of the fiery spirit of the series.
Gracing the watch face is the iconic four-star ball motif from the series. It's one of the seven dragon balls, and is the one most closely associated with the main protagonist, Son Goku. In the 3 o'clock position, there is a "Z" emblem from the series logo.
Similar to the One Piece collection, the Dragon Ball Z watch comes in with an exclusive packaging to fit the overall theme.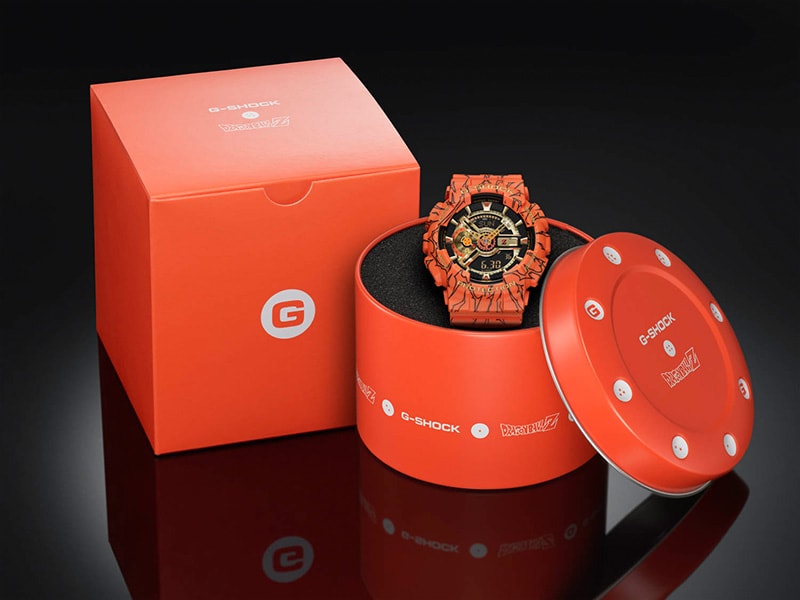 It has been an exciting few months and anime fans have been treated to a range of exciting products recently. We have products such as the clothes from the Kappa X One Piece Manga partnership, as well as the quirky Neon Genesis Evangelion-Themed Razor Blades. It certainly won't end there, and we eagerly await for the moment where we can get our hands on these items!