Rick and Morty season 4 is out this Sunday and we, like many other fans can barely contain our excitement. Coinciding with the release, Funko has released at least nine new Pops leaving us with more questions than answers.
The nine new Funko Pops include Teddy Rick, Glootie, Tracksuit Jerry, Shrimp Morty, Shrimp Rick, Wasp Rick, Kirkland Meeseeks, Hologram Rick Clone and Death Crystal Morty. Variants of these Pops will also be available including a couple of limited-edition Chase variants.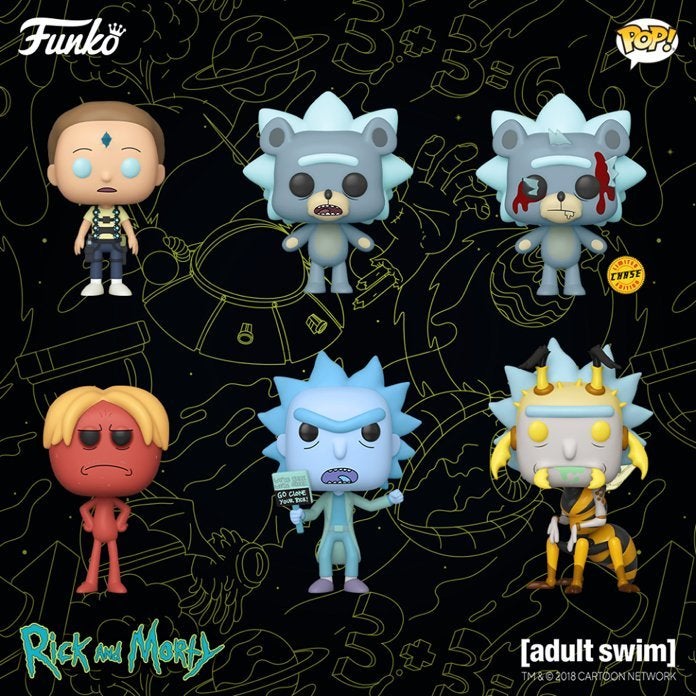 Based off of what we've seen from the newly released Funko Pops, we can make a few guesses as to what chaos ensues in season four.
We're glad to see the Meeseeks are back but this time, this particular Kirkland Meeseeks seems to have a bit of an attitude. Glootie took fans by surprise as a character never seen before but shortly after the release of the Pops, Adult Swim published a short sneak preview with a pink alien.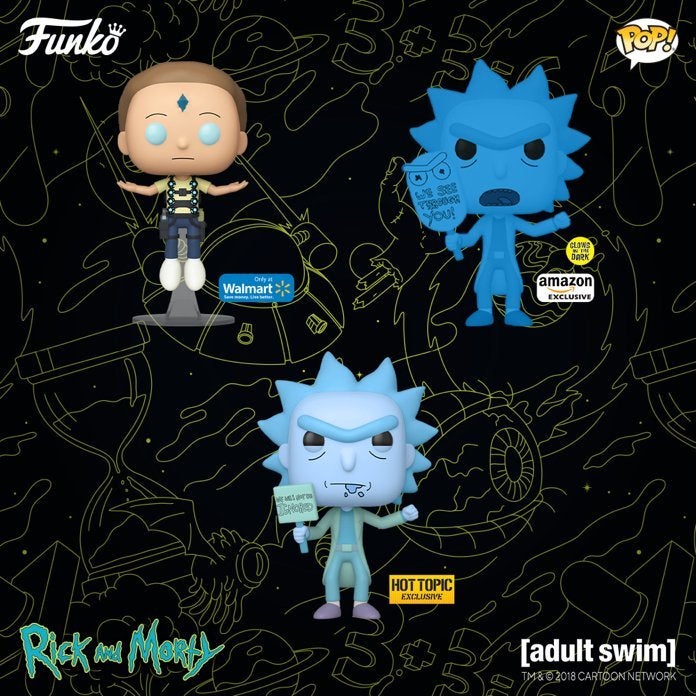 There's no doubt that Teddy Rick is going to take the world by storm. Just look at the little guy, he's so cute! However, with all these new Ricks, Pickle Rick will always have a place in our hearts.
Rick and Morty season four will be split into two parts with the first half dropping on November 10. The rest of the season will be released early 2020.