Beam onboard the U.S.S. Cerritos as we go from exploring strange new worlds to the lower decks of the ship. The new animated series, Star Trek: Lower Decks puts a comedic spin to the series with risqué humour and a ragtag crew of Ensigns.
From the trailer, Lower Decks explores precisely what is mentioned in the title, the lower decks of the ships, which have been featured only once or twice in previous Star Trek series, such as episode 167 of Star Trek: The Next Generation (TNG).
Opening with the iconic TNG soundtrack and a voice-over reading out the captain's log, it is quickly revealed as a spoof when Ensign Mariner catches Ensign Boimler pretending to do a captain's log. The lower decks may not be the bridge, but from zombies to unsolicited nudity and Holodeck waste removal, the support crew is definitely kept on their toes for any new missions thrown their way.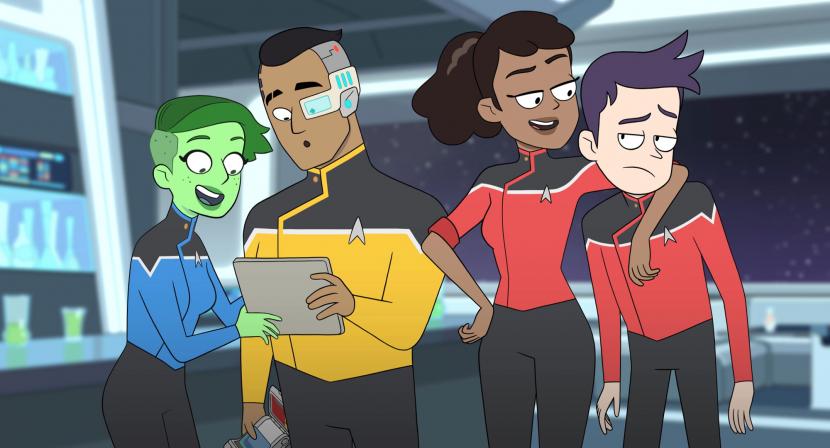 The series is created by the writer of the Emmy-winning series Rick and Morty, Mike McMahan, and will comprise 10 episodes in the first season. It will also be headed by Alex Kurtzman, co-creator and executive producer of Star Trek: Discovery. This is the first animated series for the franchise to have been produced in a long while after Star Trek: The Animated Series wrapped up in 1974.
Star Trek: Lower Decks will premiere on CBS All Access on 6 August 2020.
---

Drop a Facebook comment below!