It was first announced in 2018 that LEGO will be working together with the Swedish Furniture store IKEA to help promote more creative play in the home environment. Though it wasn't till 2019 that we received updates from LEGO that they will be releasing the BYGGLEK which, according to LEGO, will cater to both kids and adults.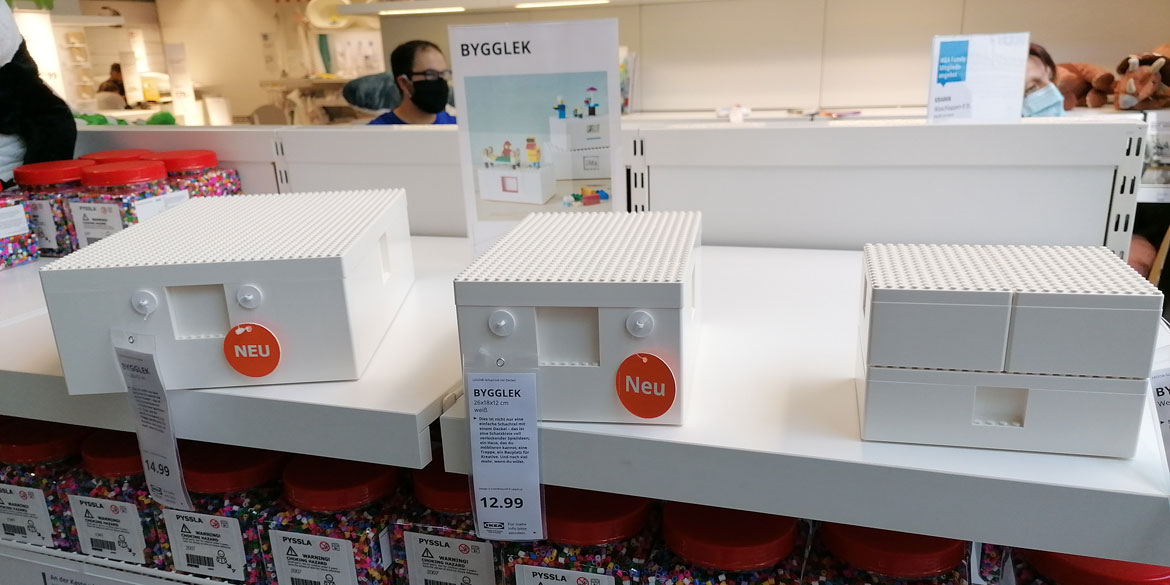 Now, we finally have a proper look at the BYGGLEK, courtesy of Promobricks (via The Brick Fan). The product was first spotted in Germany and seems to come in three variants: Small (26cm x 18cm x 12cm), Large (35cm x 26cm x 12cm), and a combination box which looks to be shorter but wider than the Small version. They cost €12.99, €14.99, and €9.99 respectively.
The BYGGLEK function as both storage boxes that allow its users to store LEGO bricks in, as well as a creative space for potential builds and dioramas.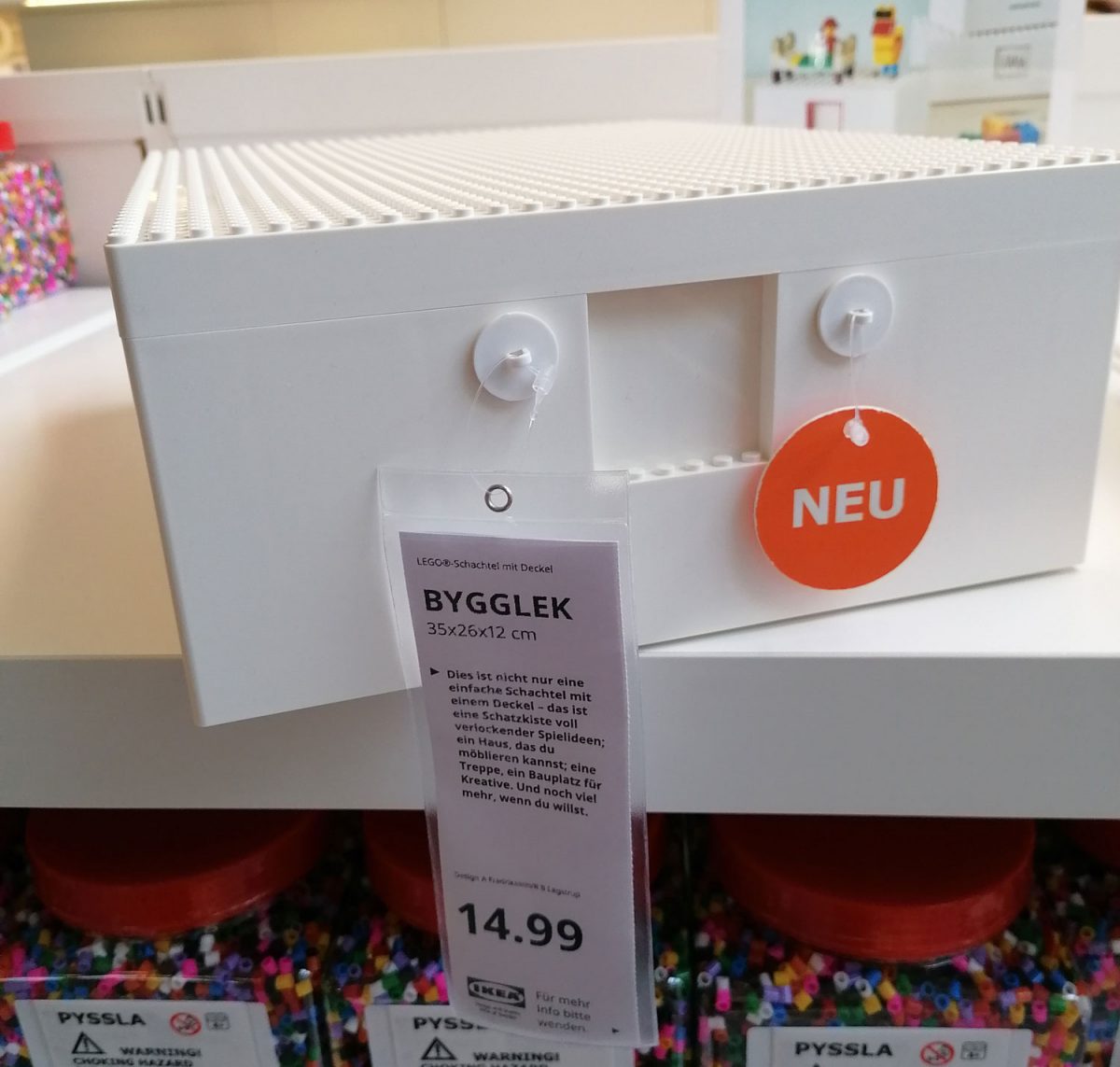 Aside from the BYGGLEK boxes, shoppers can also get the BYGGLEK LEGO IKEA starter set which comes with 201 bricks and costs €14.99. 
So far the BYGGLEK has only been spotted in Mannheim, Germany and there is no word yet on whether this new range of LEGO IKEA products will be available in other countries yet.