The upcoming Fast and Furious 9 aka F9, the ninth installment in one of cinema's most successful movie franchise, not only marks the return of director Justin Lin, who previously directed four of the films, including the pivotal fourth to sixth installment that reinvigorated the series beyond simple car racing, it also marks the return of one of the franchises most popular key character – Han Seoul Oh (Sung Kang).
It is sort of a homecoming for the two, as Lin first introduced Han in The Fast and the Furious: Tokyo Drift (2006), and while Han supposedly died, his death wasn't properly addressed nor dealt with in Furious 7. So it was a huge surprise when an early trailer for F9 dropped before the pandemic last year, revealing that Han was in fact alive, and back behind the wheel.
Without revealing how Han is still alive (that you'll have to watch the movie), Lin, who was present at a recent virtual press conference attended by Geek Culture, along with F9 stars Vin Diesel, Michelle Rodriguez and John Cena, softly dissed previous directors who not only removed Han entirely from the story, but continued the franchise without addressing his death to great extent.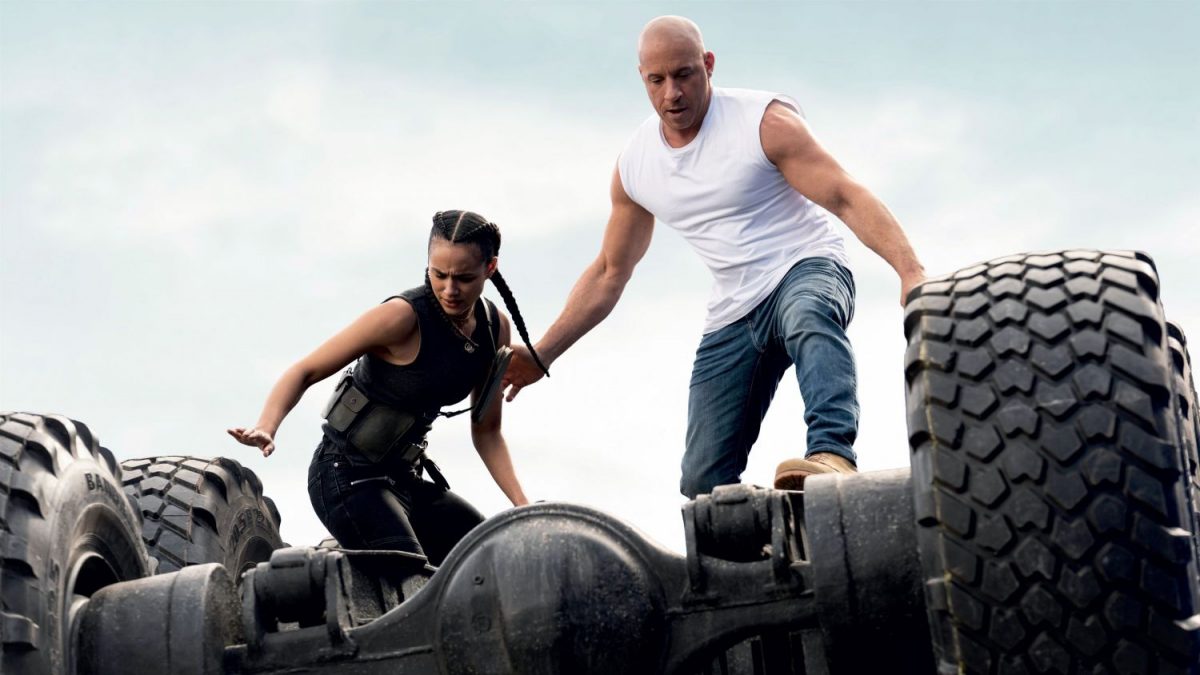 In Fast & Furious 6, fans learnt that Deckard Shaw (Jason Statham) was the driver behind the Mercedes that crashed and "killed" Han in Tokyo Drift (whose events occured at the tail end of Furious 6), but The Fate of The Furious aka Furious 8 later saw the family taking in Shaw as an ally, without qualms or weighing the fact that he killed a member of the Fast family.
"When it comes to Han, it was really great that I was away and the franchise continued but it was something that didn't quite make sense to me," noted Lin, who is all too familiar with the #JusticeforHan hashtag that has appeared after Shaw joined the Fast family.
"It was great to be able to come back and to be able to kind of help correct something that didn't make sense to me," explained Lin on Han's return. "lt kind of worked out because honestly you know when Han left in F6, I thought that was it also. So, it was very poetic how it all kind of all came back together."
And given how fast leaks occur in Hollywood, it's also telling that since the year-long delay of F9 due to the pandemic, it hasn't been revealed how Han survives. And survival might be a question the franchise has to answer soon, since it's almost the end of the road for the Fast and Furious saga, as studio Universal Pictures has gone on record to say that there are only two more movies till the saga ends.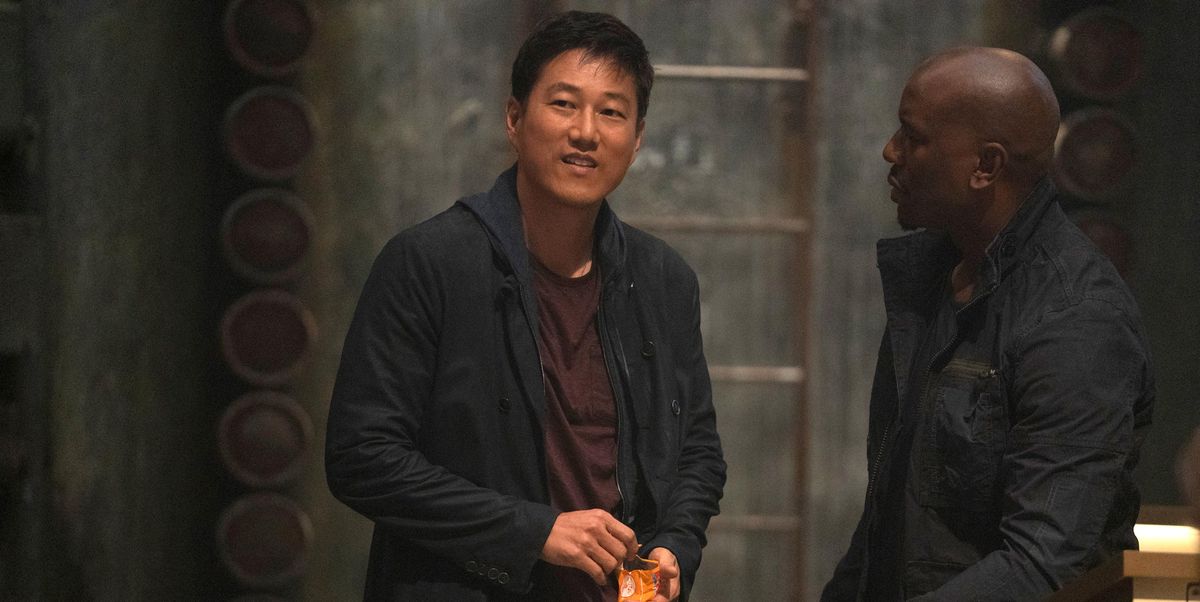 While some directors might see this as an opportunity to slow things down, or wrap up the series, director Lin and the cast are only speeding things up with new members and crazier stunts that scientifically, do not make much sense but have our hearts racing anyway.
One element that has leaked from F9, which the cast has established to be accurate, is that F9 will bring the story into a whole new level of insanity – space. Fans have been joking about it as a ludicrous but potential possibility, so the team decided, why not?
"Every relationship with a fan globally has been earned and so I think it's our responsibility, every time we get an opportunity to really kind of push it. To me, it was not like an agenda, it was very organic in the spirit and essence of what we're trying to do with this franchise. [Going to space] has way more meaning than the physical act," explained Lin when asked about bringing the franchise to the final frontier.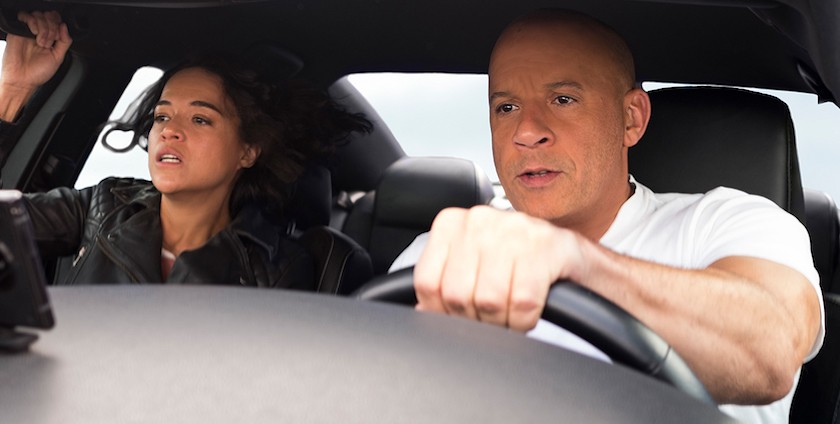 According to Lin, thorough research was done to make the scene believable and scientifically accurate. Heck, the 49-year-old director even spoke to rocket scientists to make sure that element was grounded in reality
"Research was done and Justin is 100% right. Justin and I would go off and brainstorm everything and it was a crazy contribution from Justin, my jaw was on the ground. I was like, 'It's delicious! We're crazy!'," continued franchise lead actor Vin Diesel, who plays the Fast family patriarch Dominic Toretto.
"[Space] gives you a spectacle, but behind it, there's always meaning, and when you see it, and you see the storyline of the characters that are there so perfectly placed, there's a storyline that runs through the movie that has to deal with their characters' evolution." explained Diesel.
"I know some people are going to be like 'You really just did that?!' and that's fun. Again, it's a fascinating thing to always elevate the spectacle, but as, as much as we are seemingly elevating the grand spectacle of the movie, we're always digging deeper."
For a franchise that has gone on for over two decades, Fast & Furious has had some ups and downs. The franchise started with an undercover cop and good old illegal street racing but has now evolved to see cars jump from skyscraper to skyscraper overlooking a beach in Abu Dhabi, to cars dropping out of a plane, and subsequently, taking down a plane. Some fans argue that the change in directors, addition of new cast members and the Mission Impossible and Mad Max trajectory that the franchise started heading towards years ago ruined what they believed to be the 'true essence' of the franchise – street racing, but the cast says otherwise.
"It feels incredible to be a part of something that will bring the world together. I think we as a society, never anticipated not being able to be entertained together as a community. There's something special that happens when people see The Fast and the Furious in a packed audience with your family, friends and loved ones," notes Diesel.
"You can feel the rumble of excitement, and you can feel the emotion in the theater building. To be a part of the return to the theatrical experience is something that feels so right and something I feel so proud of, and to do it with my family that has been doing it for two decades is a dream come true,"
Whilst F9 looks like it may not go back completely to racing again, the films have always been rooted in the idea and value of family. Members come and go due to unfortunate circumstances, the OG characters now have kids of their own and whether or not they're saving Ramsey or being the government's errand boy in exchange for amnesty, family has always been the central theme.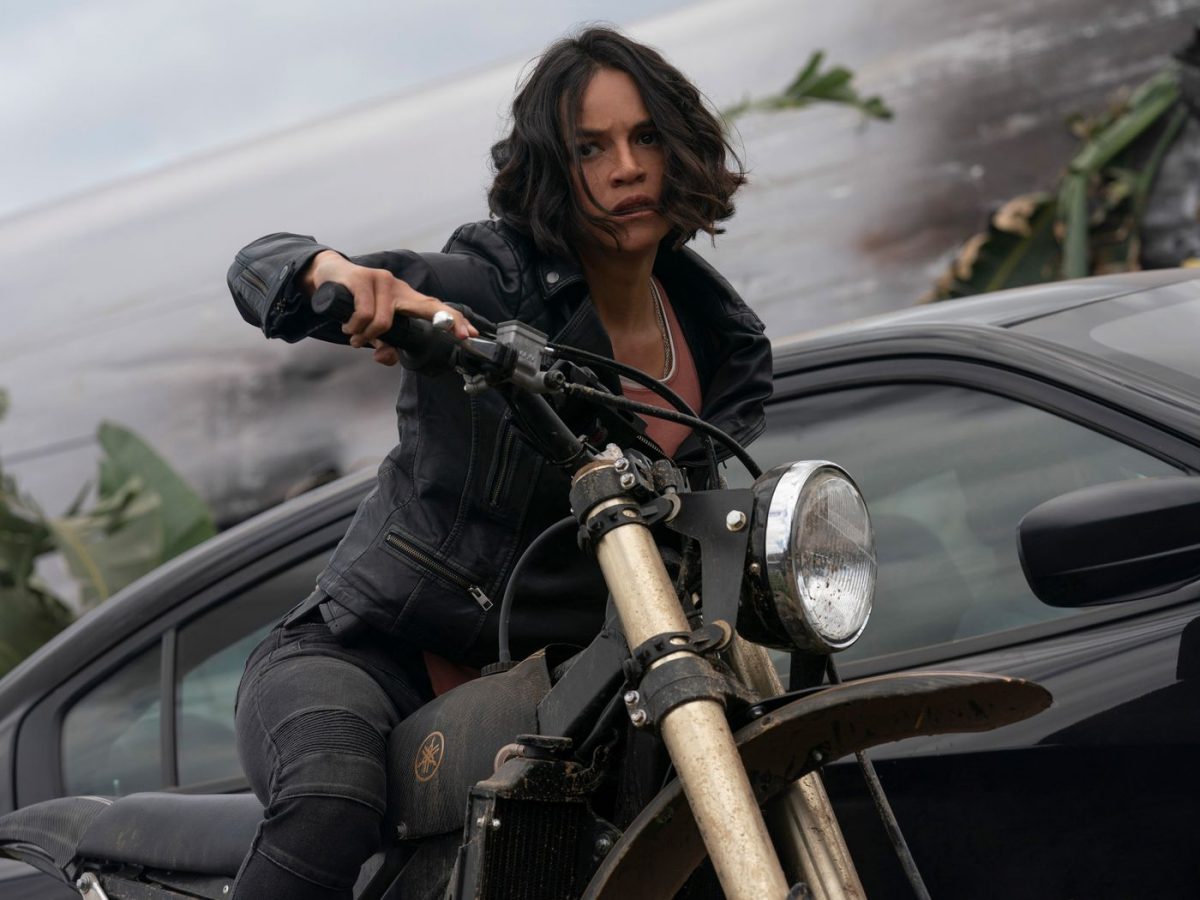 It's why fans mourn the loss of Paul Walker, and why Giselle's and Han's deaths were difficult to recover from, and why the reveal that Letty (Michelle Rodriguez) was in fact alive, had fans jumping for joy.
"When my daughter heard that 10 would be the last [movie], broken into two films, she started crying, and I tried to console her but she just didn't want to hear that this saga could finally have a finale," shared Diesel.
And speaking of family, what is a family without drama? Say, a showdown between series lead Diesel and a former wrestler turned actor?
No, we're not talking about Dwayne Johnson.
This time round, fans will meet a new family member,Jakob Toretto, played by wrestler turned actor John Cena. Unlike other members of the Fast family, aside from sister Mia (Jordana Brewster), Jakob is related to Dom by blood. Cena has always been a big fan of the film series and notes that the franchise has an existence about family, especially chosen family that have earned a spot to have a cold Corona at the barbecue. Cena loves that now, in F9, Dom will have to face Jakob, his blood family – someone that has been forgotten, someone that has been lost.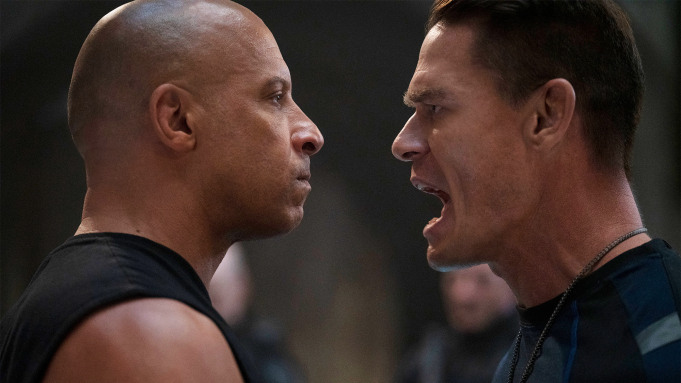 In F9, fans will see a different perspective to Dom for the first time and Cena is more than excited to be the one to shake things up.
"That's what I love about the power and gravity of this. You have eight movies based on 'you have earned the right to have a Corona, but this is the one thing that I haven't been able to face'," said Cena. "I think it shows tremendous maturity and the character of Dom. You also get a different perspective of Dom as a father. This movie delivers on so many fronts. The trailer leaves so much meat on the bone and that's what I'm really excited about seeing these two spectacular trailers, but there's still so much movie left."
Though it is unclear how things went sour between the Toretto brothers, Cena teased that it will not be an easy struggle for Dom who can't run away from his past, from his choices and sooner or later, will have to look in the glass and face his problem head on.
Apart from the Toretto sibling rivalry and space venture, Rodriguez adds that the franchise's famous speed chasing and fighting sequences are also taken to another level. Praising Diesel and Lin for always putting female stunt performers and actresses at the forefront, Fast 9 will see more of the franchise's female leads, including Mia, get her hands dirty.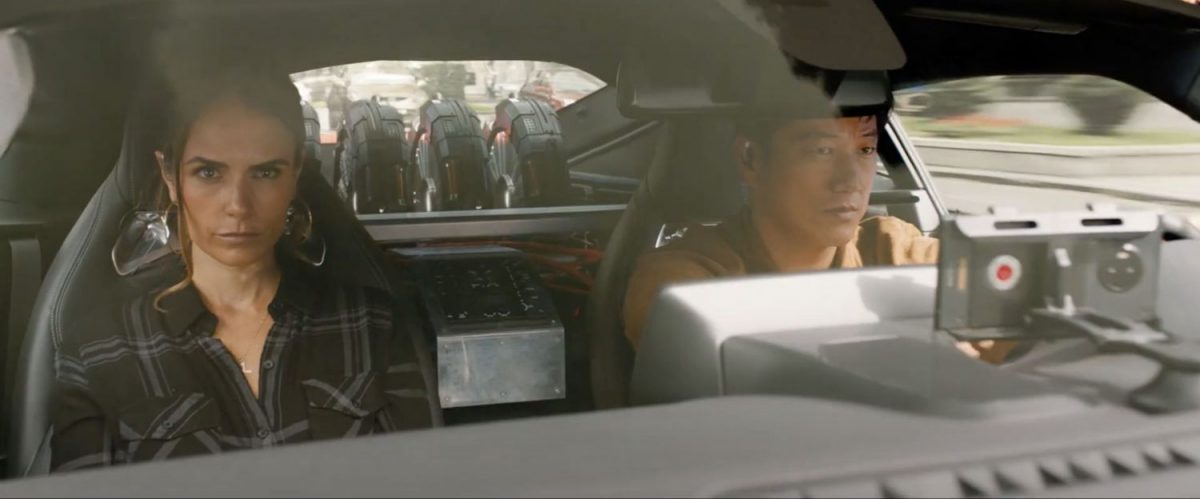 "When you see Jordana in this movie, I think you're going to be blown away, like she's kicking ass and taking names and Mia, you know, she gets so much love in this movie," gushed Rodriguez.
With the new trailer dropping, the only worry Rodriguez has is how the team will top Fast 9 for the next and final two-part movie.
"I saw [the trailer] yesterday, I'm like, drop mic, super happy," exclaimed Rodriguez. "I have no idea how the hell we're gonna top this one. Wait till you see what I'm talking about. You're gonna be like 'What the hell, like seriously, come on guys really?!'."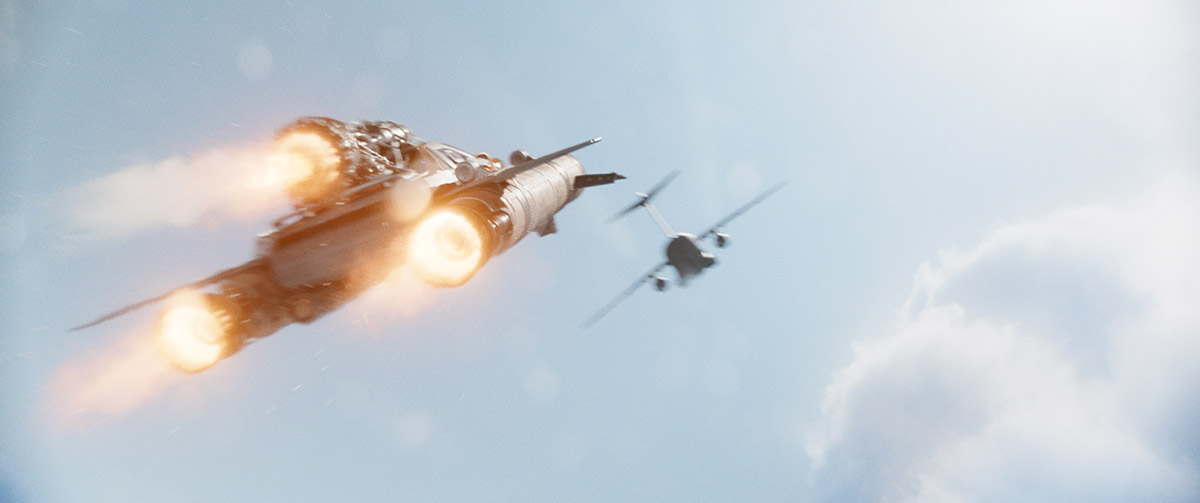 Guess that's a worry for later.
Fast and Furious 9 zooms into theatres on 26 May 2021 in Singapore and 25 June 2021 in the US and stars Vin Diesel as Dominic Toretto, Michelle Rodriguez as Letty Ortiz, Tyrese Gibson as Roman Pearce, Chris "Ludacris" Bridges as Tej Parker, John Cena as Jakob Toretto, Jordana Brewster as Mia Toretto, Nathalie Emmanuel as Megan Ramsey, Sung Kang as Han Lue,  Helen Mirren as Magdalene Shaw and Charlize Theron as Cipher.