We've come to the end of the year. That means celebrations, festivities! From Christmas to New Years, the end of a year and the end of a decade (whoa), is always a busy period. There will be countless gatherings that you have to attend and prepare. Likewise, our friends at Gardenia treated us to a festive spread of their new range of loaves and wraps.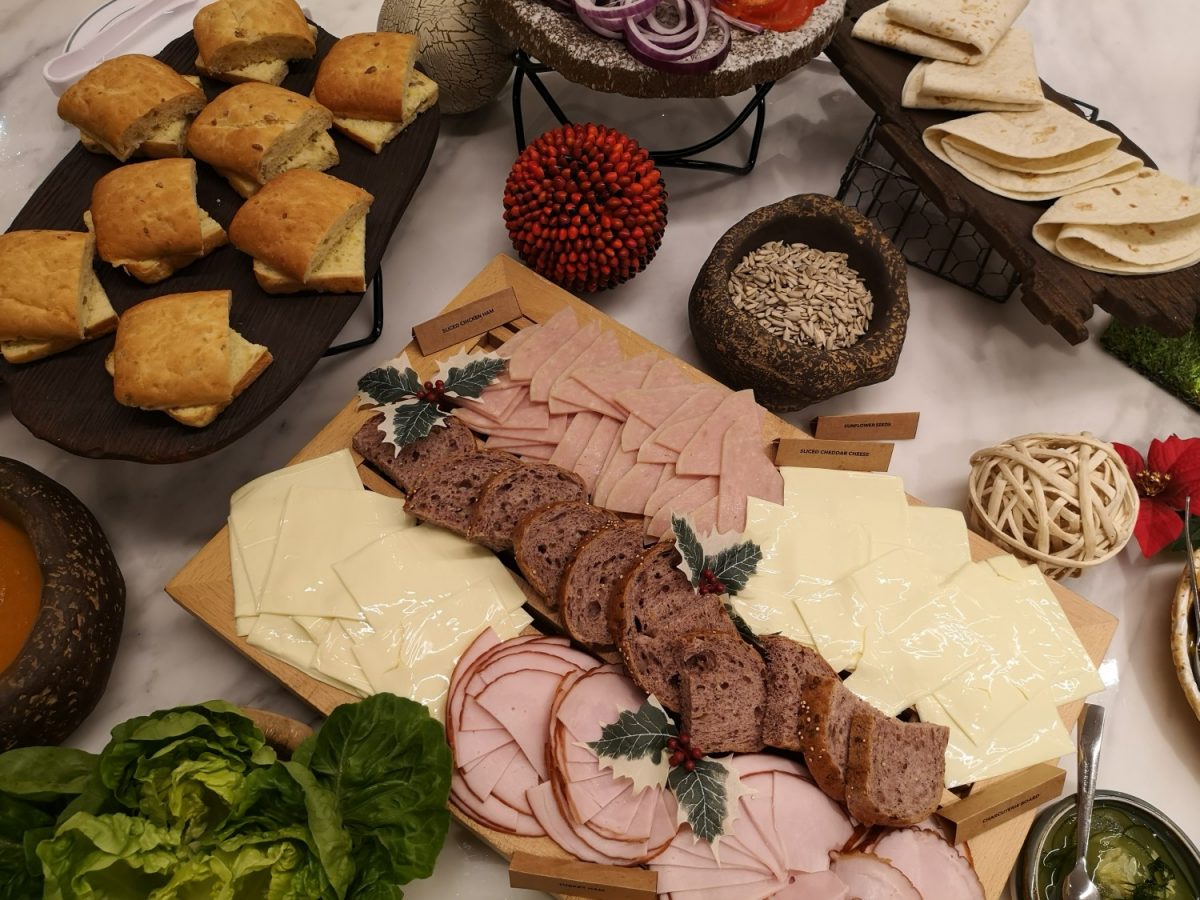 It was an incredible spread of bread, cheese and meats and we're still thinking about it days after. We had the chance to make our own sandwiches and indulged in way too many canapes and dishes.
The brand new Savoury Turmeric & Corn Panini (S$2.70) piqued our interest. This is the first savoury flavoured loaf from Gardenia. We paired the spiced loaf with some salty cream cheese and needless to say, it was a simple yet flavourful dish that was done in less than a minute.
When we think of Christmas we think of cold winter nights, snow and snuggling by the fireplace. It sadly doesn't snow in Singapore, but the monsoon season we experience during this part of the year sure is a good substitute for it. The constant downpour is our Singaporean winter. And while with most homes in Singapore don't have a fireplace, a warm soup may just be what we need to keep us warm. Gardenia's Walnut Country Loaf (S$3.60) can easily be made into a yummy, homely bread soup. Bread into soup? WE KNOW. It's wild. All you need is the right bread and some olive oil. Who knew it was this easy? It really took us by surprise.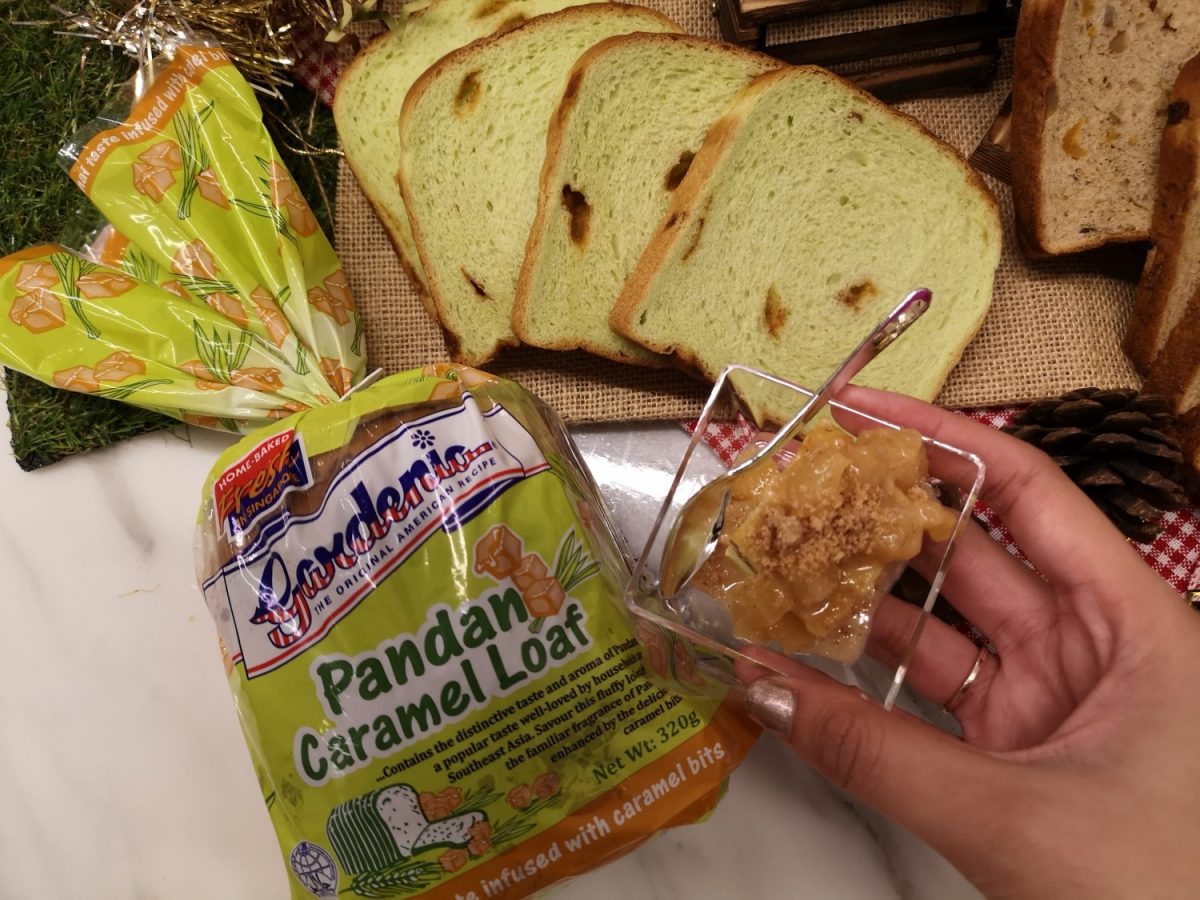 And to wrap things up, dessert! Bread pudding is no stranger to the dessert world (and our bellies) but this apple bread pudding made out of apple compote, cinnamon crumble and Gardenia Pandan Caramel Loaf (S$2.70) was an incredibly sweet and satisfying end to our feast. 
Gardenia is currently running a promotion running from November 1 to December 31, 2019 where you can save some money on the Pandan Caramel Loaf (now S$2.40) and Fruit and Nut Loaf (now S$3.80).
Have a Merry Christmas and a Happy New Year!
---

Drop a Facebook comment below!