To help users improve their account security and ability to control how their information is used, Facebook has rolled out a new version of the Privacy Checkup tool which comes with four expanded features.
First created in 2014, the Privacy Checkup tool allowed users to quickly tweak from a range of data-sharing settings and initially only focused on three areas: who could see your posts, what kind of information was available on your profile, and what third-party apps had access to your data. Since then the app has evolved to encompass eight different topics in four unique areas.
However, most of the updates are about protecting your information from other people on Facebook but little is done about the ways the social media platform can collect your data and how they can use it.
The newly expanded feature includes Who Can See What You Share which is arguably the most important one. It is where users can change whether sensitive information such as their email address and phone number is visible to their friends on Facebook or even to the public.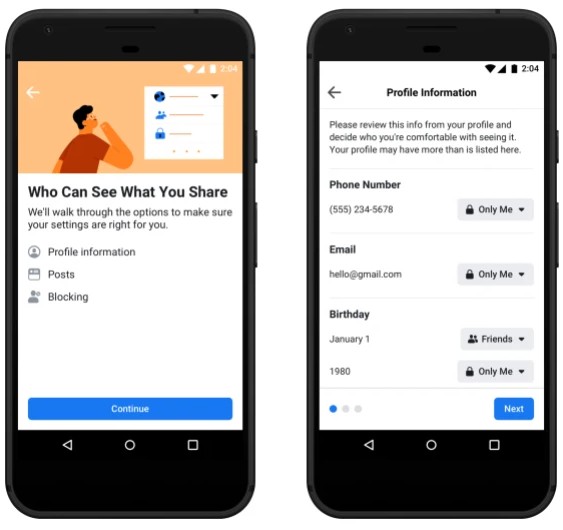 Meanwhile, the How To Keep Your Account Secure feature helps to strengthen your account's security by setting a stronger password and turning on login alerts.
How People Can Find You On Facebook lets you review ways in which people can find you on Facebook and who can send you friend requests, while Your Data Settings on Facebook reviews information shared with apps you have used to log into Facebook with. It is also able to remove apps that are no longer in use.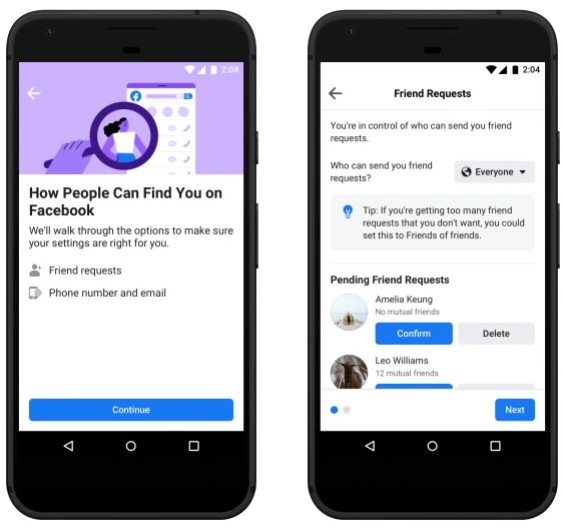 To access the new Privacy Checkup tool, simply search for "privacy checkup" on your Facebook App or click on the menu button on your app and click on the "Settings & Privacy" button to look for it.
With these newly revamped features, Facebook hopes that users will be able to navigate the Privacy Checkup tool easily and choose their preferred settings in a matter of minutes.