A Face/Off reboot was first announced back in 2019. Now, following the news that Godzilla vs Kong director Adam Wingard will co-write and direct the movie, the filmmaker has confirmed on Instagram that the movie is not a reboot or a remake, but is in fact a direct sequel.
In the post, Wingard said: "I would NEVER reimagine or remake Face/Off. It's a perfect action movie. Simon Barrett and I are writing a direct SEQUEL!"
The original 1997 action movie starring John Travolta and Nicolas Cage sees FBI agent Sean Archer go under the knife and take on the face of homicidal sociopath Castor Troy to stop a terrorist attack from happening. Things go awry when Troy wakes up earlier than expected and takes on the face of Agent Archer, walking away free and stealing the life of the agent.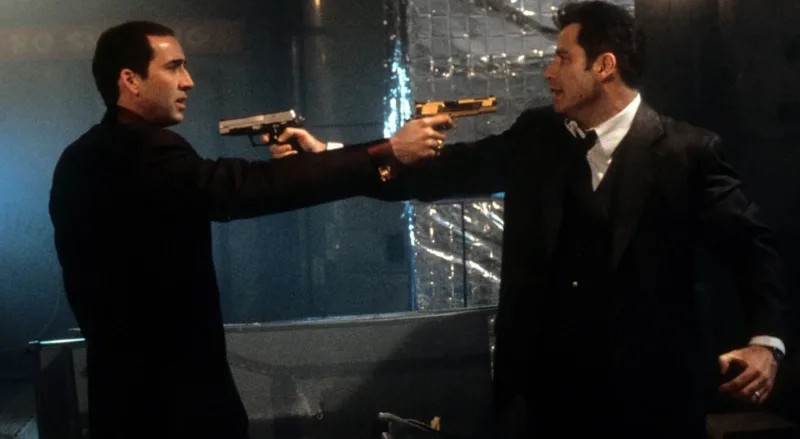 With Wingard's Face/Off movie described as a direct sequel to the original, speculations have been raised of Cage and Travolta's return. Though no actors have been attached to the project yet, fans remain unsure of how the sequel will continue with Cage's character Troy presumed to be dead at the end of the original.
Hopefully, Wingard will be able to clarify more details when the time comes.
---

Drop a Facebook comment below!