What scares you at Sentosa? The million dollar homes? What if it was Upside Down?
Universal Studios Singapore's (USS) Halloween Horror Nights (HHN) is once again upon us for its eighth year running, and this year, they're bringing in something familiarly frightening with hit Netflix original series, Stranger Things. In case you haven't seen the show, Stranger Things follows four kids as they help a laboratory-runaway duck shady government agents, and stars a couple of pretty cool dungeon-and-dragons-inspired monsters. Without spoiling things for you, let's just say the scariest things in their fictional universe are those of the two-legged, two-faced variety.
USS invited us for a sneak peek at the Stranger Things themed haunted house in Universal Studios Singapore, and boy were we impressed. And you can catch it once HHN starts in October.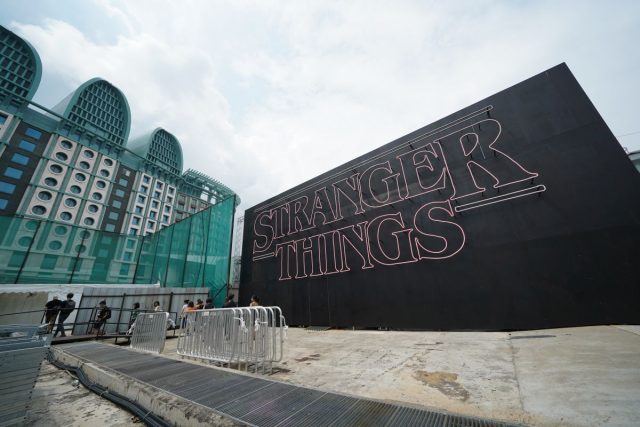 Stranger Things is being hosted behind the New York area, and if you've been to past Halloween Horror Nights events, you'll know that this space traditionally houses the largest haunted house — for example, Inside the Mind from Halloween Horror Nights 7. You'll also know the terror starts before you actually enter the house, and no, we're not talking about the scare zones you'll have to traverse while walking through the park. We're talking about the most horrifying of horrors, most terrible of terrors — the long, twisting, snaking queues.
If there's one thing that frightens us more than pasty, long-limbed, fang-baring demogorgons, it's the excruciating hour (and some) of standing in line before we actually get to see anything. Although this year, the production team at USS is attempting to make the waiting time a little more bearable by projecting a twenty-minute long Stranger Things mashup video over the queuing area — which will also help to bring the uninitiated up to speed. Killing two demogorgons with one stone, how about that?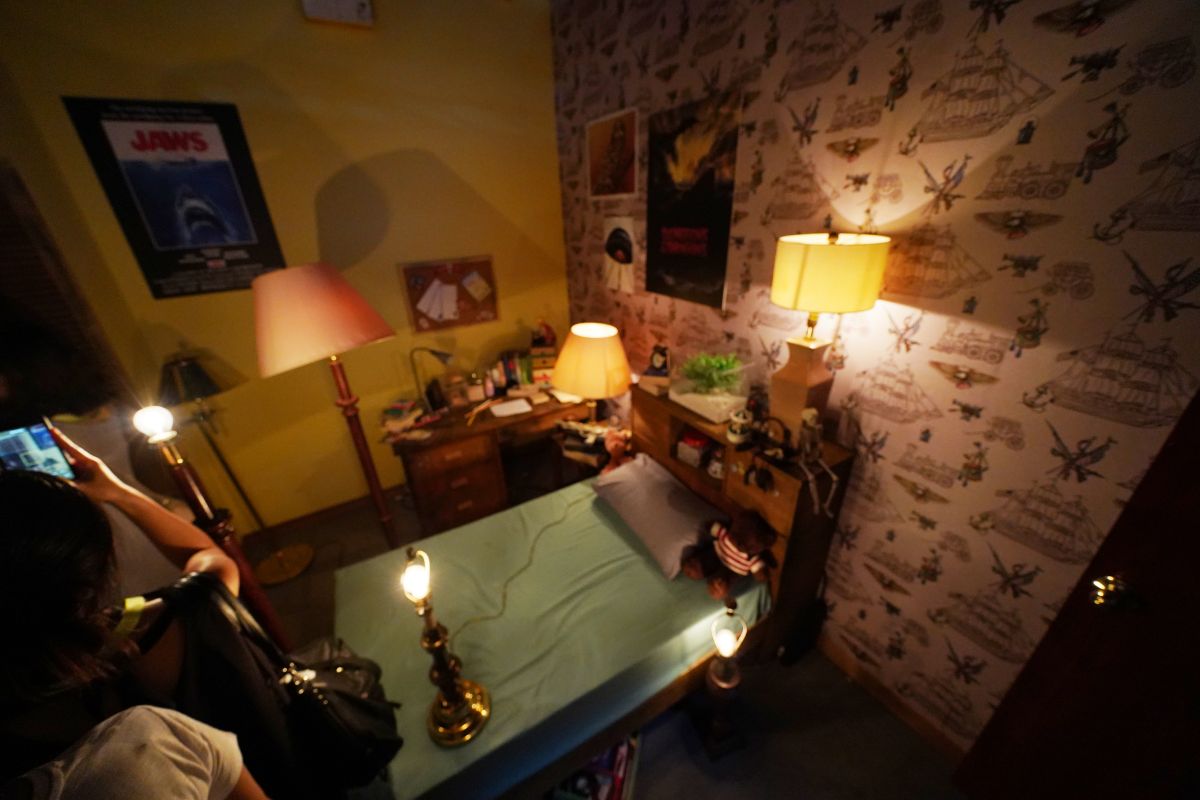 And now that we've gotten the preliminaries out of the way — just bear in mind, you'll be there a lot longer on the night itself, unless you've gotten yourself an express pass — our main attraction looms imposingly up ahead. Fans of the series will be happy to find that the house is a respectful homage to the Netflix original. Taking into account certain physical constraints — because look, if they're going to squeeze all of Hawkins into one house, you can be sure to expect some downsizing — the set's a pretty solid replica of the small Midwestern town we've all come to know and love (and fear).
Our favourite part of it is the section boasting the Byer's home. We spend a fair amount of time in season one of Stranger Things with the Byers, hearts breaking for a family that's lost its youngest member. This section is wonderfully lit by a collection of amber lamps and a series of colourful, blinking Christmas lights (anyone who's watched the show will recognise their significance) and it'll put you right in that scene with Joyce and Jonathan Byers, desperately missing the absent Will. More ardent fans may also realise that the wallpapers are an uncanny match to whatever we've seen on screen. It's a nice touch and the clamouring fanboys-and-fangirls in us certainly appreciate that attention to detail.
You will make your way through several key locations in the series, such as Hawkins National Laboratory, Mirkwood, Hawkins Middle School and of course, the iconic, unforgettable Upside Down. Honestly, what would a Stranger Things themed haunted house be without The Upside Down? The grotesque, gnarly flora and dust speckled lighting are both characteristic of the alternate dimension, and of past year's houses. Fair warning, it can get a little dark, per Halloween Horror Nights tradition, so just watch your step — anyone suffering night blindness may be subject to a bit of blind groping and/or stumbling the way this author was.
Evidently, the house won't be complete without its actors. And sure, we're all anticipating half a dozen flower-faced man-beasts — maybe a couple of those dodgy scientists and secret agents for good measure, but they're not quite the reason why we love the show. We love it for our heroes, who show a formidable amount of spirit and a surprising amount of wit, considering how they're at the grand old age of twelve. Seriously, they display more maturity and nerve than a lot of horror protagonists out there. And they're twelve! That bears repeating. While we won't be getting Winona Ryder (Experimenter, Destination Wedding), or Charlie Heaton (Shut In, Marrowbone), or Millie Bobby Brown (Godzilla: King of the Monsters), we will be seeing Joyce and Jonathan Byers, and our favourite psychic, Eleven.
They'll be brought to life by a carefully curated set of clothes, wigs and (probably) an inch-thick layer of cosmetics. The costumes give off just the right vibe for each character, so we can't wait to see them in action. We're only the tiniest bit curious about how we're missing three out of our four protagonists from the Hawkins Middle AV Club, plus one high-school heartthrob cum babysitter extraordinaire, Steve Harrington. Hopefully they'll be giving us an extra surprise come opening night?
Until then, feel free to binge on Eggos (or the Singaporean waffle variety) while hitting repeat on Steve's Big Damn Hero moment — because that's definitely what we'll be doing. Halloween Horror Nights 8 will run from September 27, 2018 to October 31, 2018.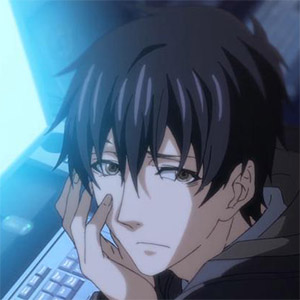 JoYFQ is a Gryffindor who distracts herself from the pitfalls of capitalism and hegemonic representations by reading fanfiction. Has surprisingly good RNG luck in games. Probably just jinxed herself.
---

Drop a Facebook comment below!