Disney's Frozen 2 is right around the corner and in line with the release of the movie, several movie theatres in Singapore are releasing limited edition Frozen 2 movie merch.
After all, once you've bought your ticket, you might want to get some snacks and drinks to bring into the cinema with you and what better way to enjoy Frozen 2 than with some Frozen-themed merchandise.
For now, while we eagerly await for the release of Frozen 2 and the new earworm that is bound to come with it, here is a look at some of the limited edition movie merch that the cinemas in Singapore will be bringing in.  
---
Golden Village (November 14 to December 11)
For starters, Golden Village will be bringing a double wall cup as well as collectible Hasbro figurines to their cinemas. Unlike their collectible cups for other movies, the Frozen 2 double wall cup is transparent and features the siblings Anna and Elsa on the inner walls of the cup. There are four different Hasbro figurines to collect, namely Anna, Elsa, Kristoff, as well as a new character.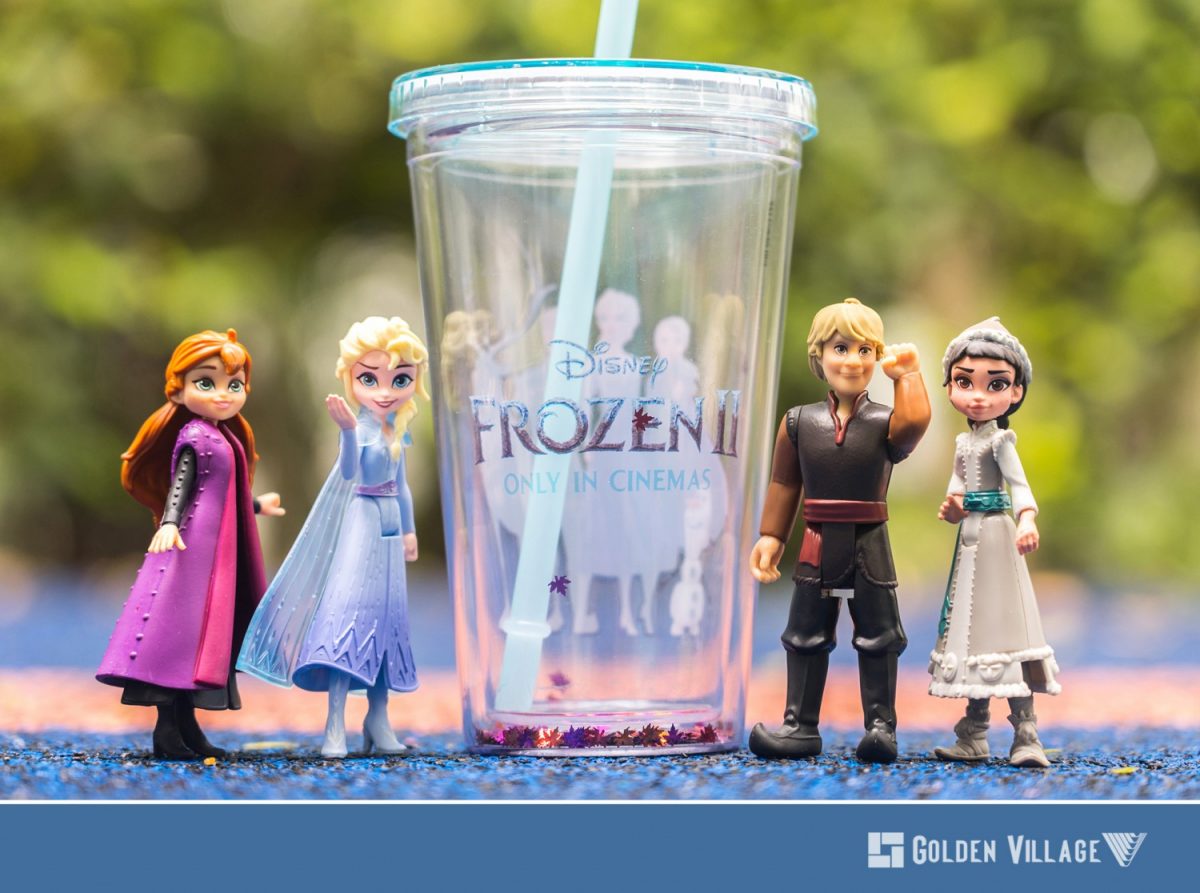 You can get any one of this aforementioned merch with one of three Frozen 2 movie combos. Combo A comes with a large popcorn and a regular drink, Combo B comes with a bowl of Nachos and a regular drink, while Combo C comes with a hotdog and a regular drink. All three combos cost S$14.50 each.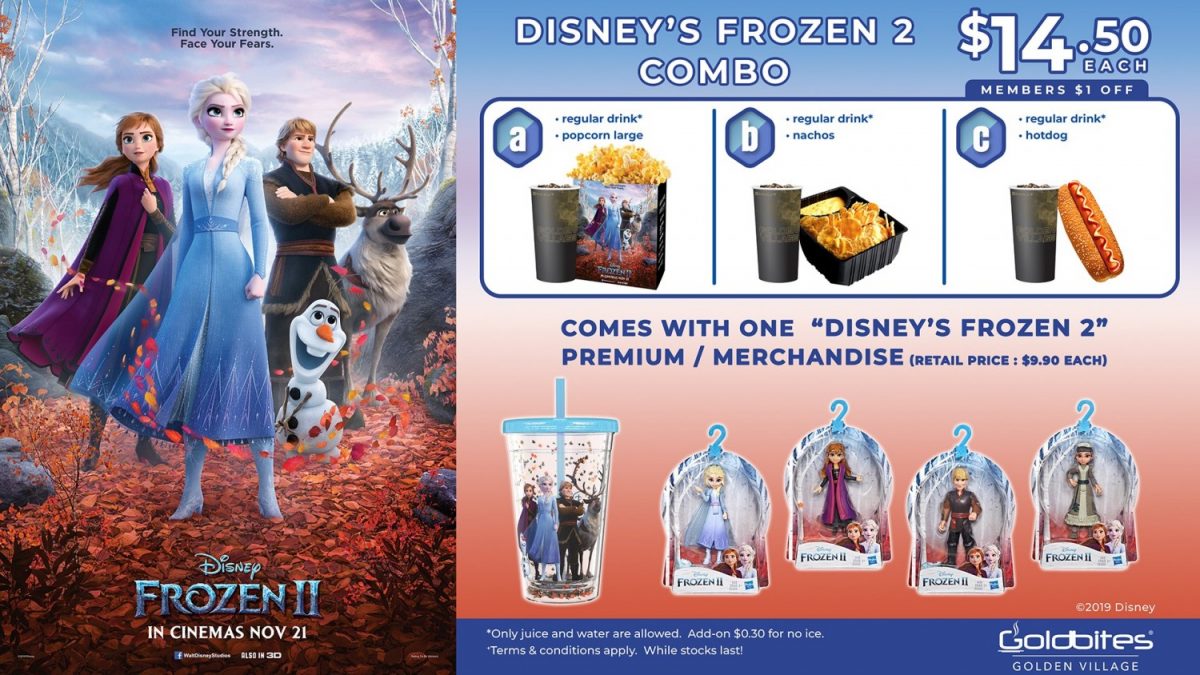 Cathay (November 14 to December 31)
Meanwhile, Cathay has a Frozen 2 Popcorn Combo for S$14 and it comes with a large popcorn, a regular no sugar beverage, as well as a beautiful Snowflake Crystal Dome cup.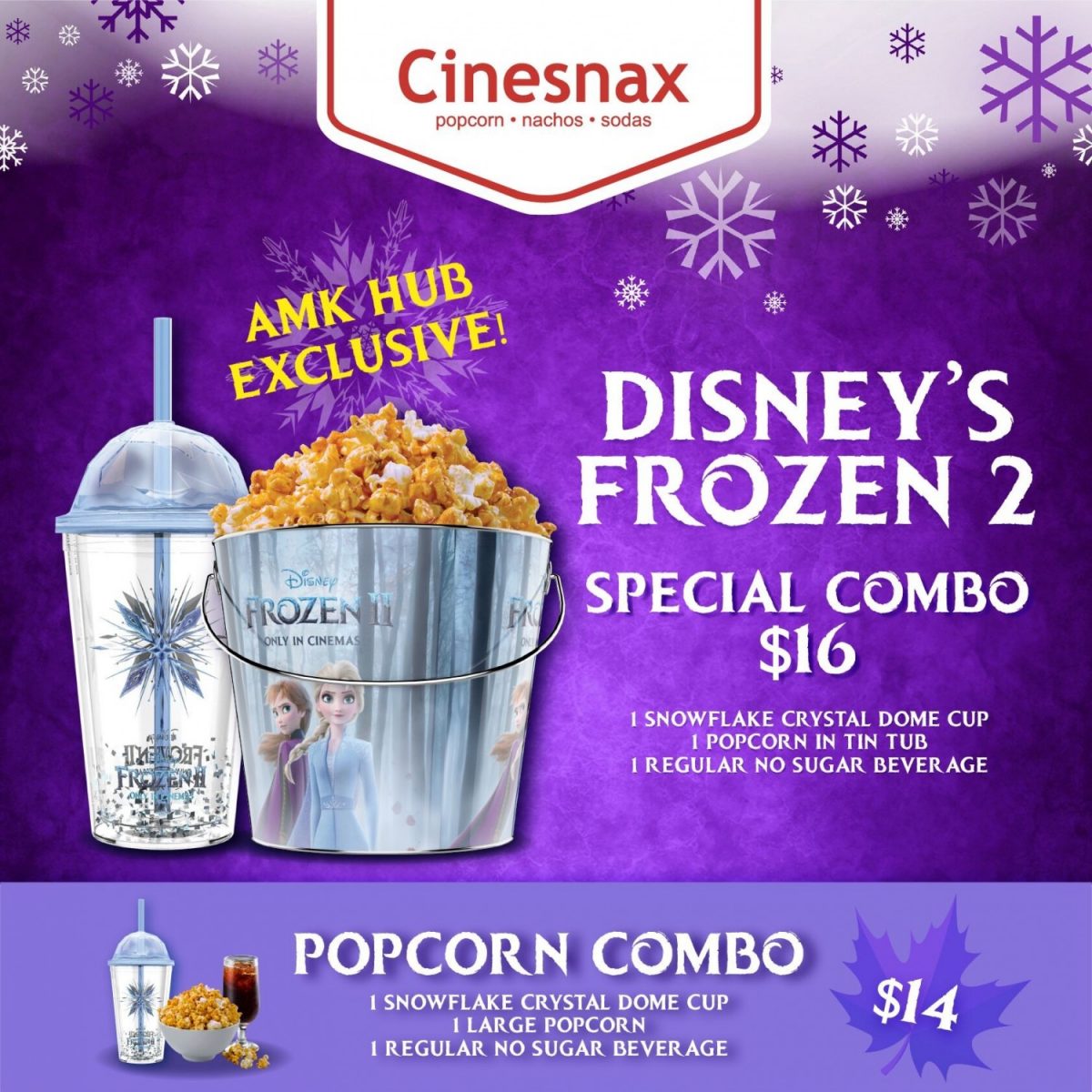 For movie-goers watching Frozen 2 in Cathay's AMK Hub outlet, you can enjoy an extra special combo for S$16, as besides the Snowflake Crystal Dome cup, and regular no sugar beverage, you also get an exclusive Frozen 2 Popcorn Tin Tub.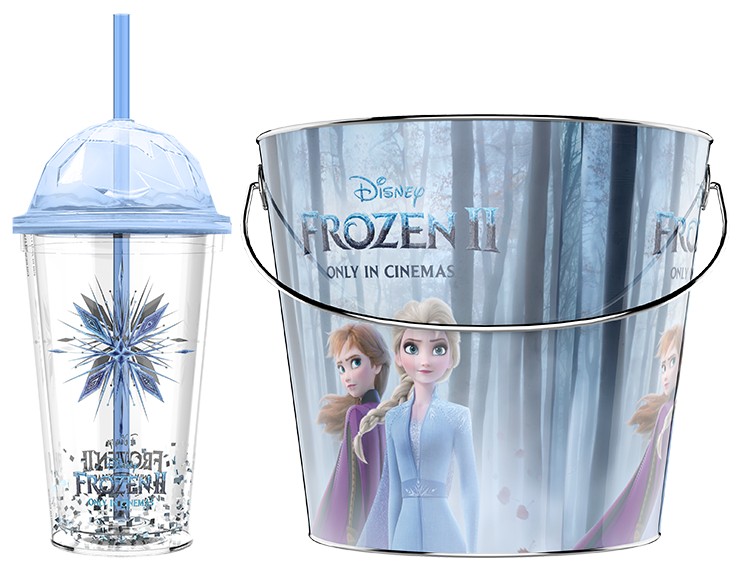 WE Cinemas (From November 11 Onwards)
WE Cinemas by Eng Wah has a Popcorn Combo for S$11.50 that comes with a large popcorn, a bottle of water, as well as a Frozen 2-themed Fruity Squeezie Fan which is a portable, hand-held fan that has a small compartment on it to help hold sweets in.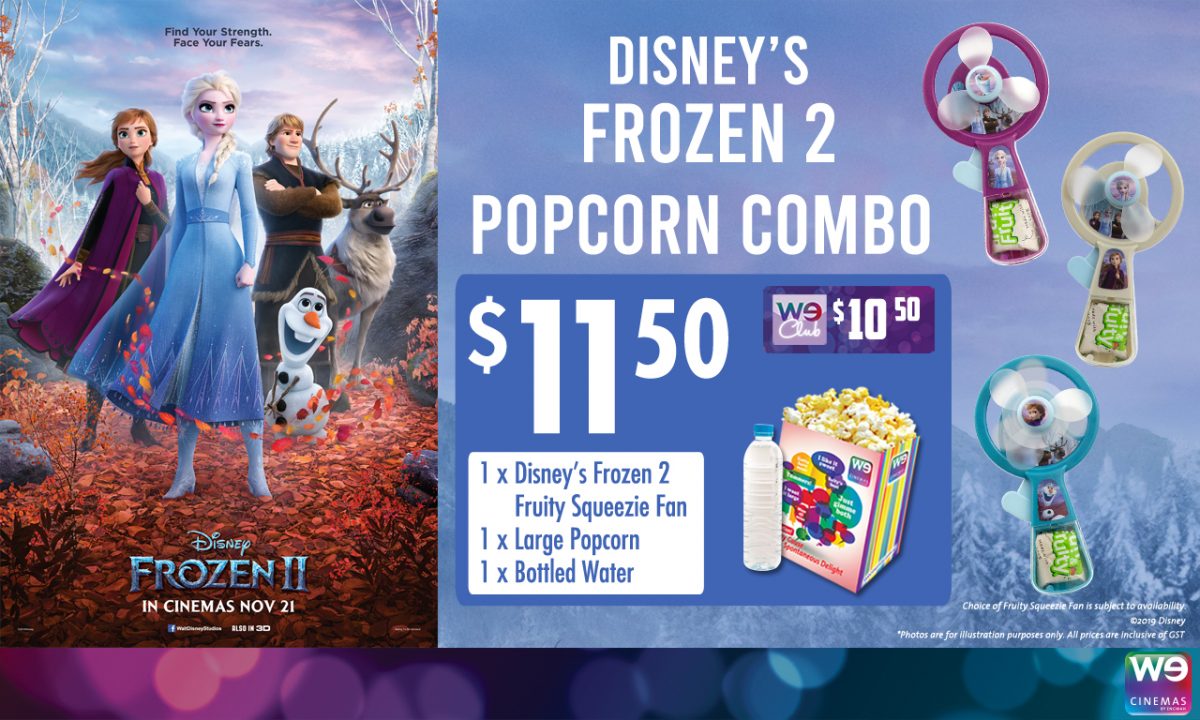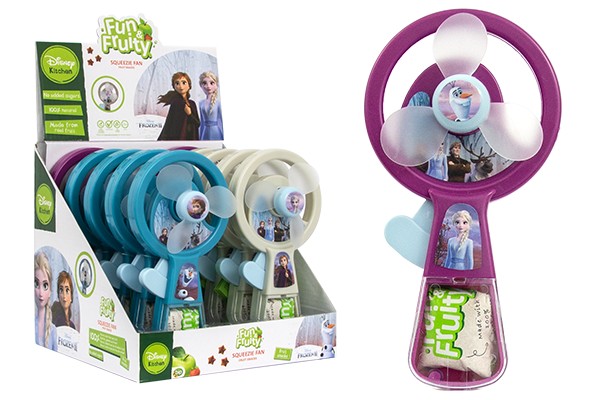 Shaw (November 15 to December 14)
Shaw has announced two new combos to celebrate the release of Frozen 2. Fans can choose to purchase either the Queen Combo at S$13.90 which comes with a collectible popcorn tub and one regular drink or a magic combo at S$14.90 which comes with one collectible Frozen cup and a regular popcorn.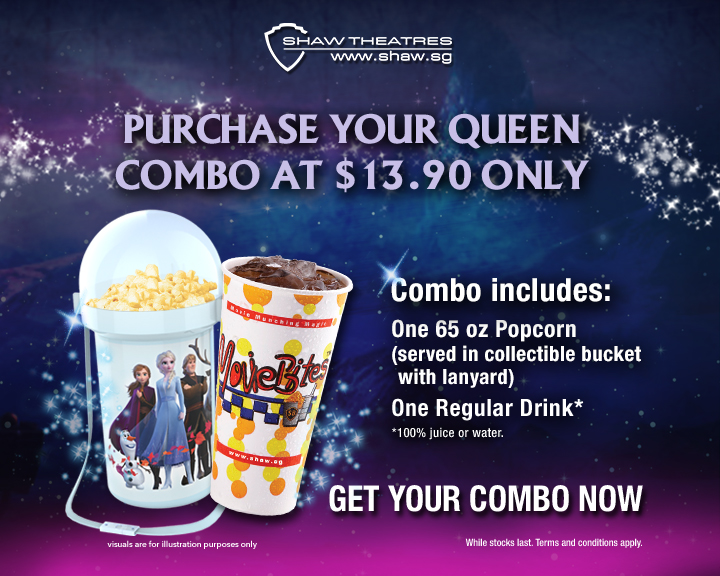 A special surprise awaits those who choose to go with the Magic Combo as hidden beneath the collectible cup is a removable section that hides either a Olaf or Snowflake keychain.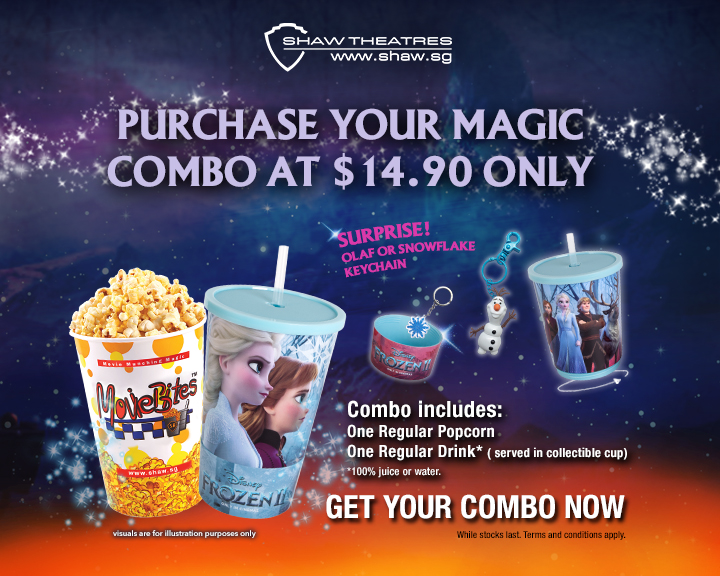 ---
After 6 years, Frozen is finally back with a sequel and from the trailers, it seems we are in for a wild ride alongside characters we all know and love including Elsa, Anna, Kristoff, and Olaf. So Frozen fans, be sure not to miss these exclusive movie merchandises when it is your turn to catch Frozen 2 which releases in theatres across Singapore on November 21, 2019.