In an earlier trailer revealed during Nintendo Direct, Dark Souls was announced to be in the works for the Nintendo Switch later in 2018. Following that, fans all around the world cheered for its impending stay on the portable gen console, while internally psyching themselves up for more rounds of deaths.
With Bandai Namco's latest news, there's even more reason to celebrate the legacy of Dark Souls.
Come May 24, 2018 in Japan, an all-new Dark Souls Trilogy Box Set will be made available for PlayStation 4 gamers. With a hefty price tag of 49,800 yen (S$594), the limited-edition collection is chock-full of wholesome Dark Souls content, including:
Trilogy Bookends
Trilogy Soundtrack
Dark Souls Remastered
Dark Souls II: Scholar of the First Sin
Dark Souls III: The Fire Fades Edition
Dark Souls Encyclopedia Set
Dark Souls Memorial Art Set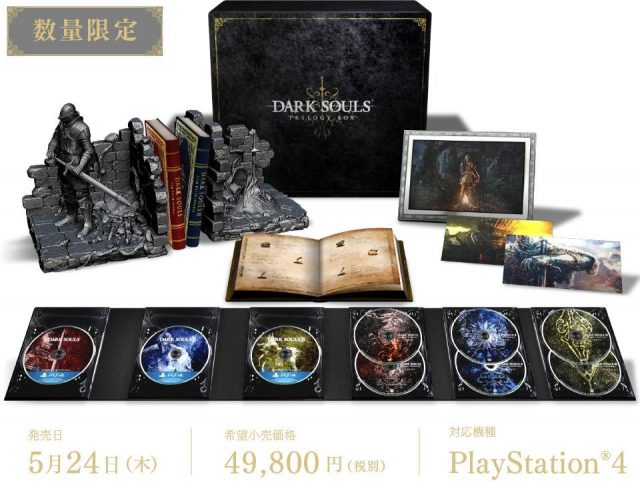 A release outside of Japan has yet to be announced, but do expect more information to come. In the meantime, why not relive the good ol' (and trying) days of picking up the Black Knight Greatsword, and testing your battling mettle against tough bosses once again?
Oh, and try not to die.
---

Drop a Facebook comment below!