League of Legends (LoL) took the world by storm 10 years ago. Since then, they have done some crazy things like having a dragon in their 2017 World Finals and collaborating with some of the world's biggest brands such as Marvel, Louis Vuitton and Secretlab.
It's hard to imagine that all that hype was from just one game. Now, their 10th anniversary, Riot has stepped up and organised celebratory events around the world to announce a smorgasbord of new games and projects.
Teamfight Tactics Mobile (2020)
Teamfight Tactics was launched a few months ago and quickly became one of the most popular game modes in LoL. If you're not familiar with this particular game mode, Teamfight Tactics is an 8-person free-for-all where players get to strategise using LoL champions and items to defeat their opponents.
And don't let the title fool you– it's actually a more accessible way to get started playing LoL if you're still getting your feet wet. It eschews the massive, nuanced map of Summoner's Rift and limits the space to a small open area, so anything and everything is laid out under the sun for you and your friends to duke it out, no holds barred.
This relatively new mode will finally be available on mobile devices near the start of 2020. Pre-registration is already available on the Google Play Store. Riot says that Teamfight Tactics Mobile will be releasing new sets of champions and abilities every three to four months. To kick things off, the second set for PC players, entitled Rise of the Elements will be available on November 5 in the LoL client.
Legends Of Runeterra (2020)
Following in the footsteps of Hearthstone and The Elder Scrolls: Legends, LoL will now have its own free-to-play strategy card game. Based on the champions of LoL as well as new characters from the region of Runeterra, players will have to use their wits and creativity to trump their opponents.
Players will no longer have to pray for a decent card pack as Legends of Runeterra offer a variety of ways to acquire cards. On top of the free-to-play options, players can also directly purchase any card with earned or paid in-game currency. Watch out Hearthstone.
League Of Legends: Wild Rift (2020)
Mobile and console gamers, gather 'round! Riot Games doesn't want you to feel left out so here is a brand new game specifically for you, League of Legends: Wild Rift. Wild Rift is a 5v5 MOBA game that was built from scratch and adapted for the mechanics of mobile devices and consoles. The game will also include a new twin-stick control scheme and a rebuilt Rift meant for game durations between 15-18 minutes.
Arcane
Games like LoL have been creating beautiful animated shorts and developing their lore and characters so players can really immerse themselves in the story and the gameplay. Riot Games decided to up the ante with Arcane. Arcane is a LoL animated series developed, produced, and most importantly animated, mostly by in-house Riot staff.
Apart from what is shown in the trailer, there isn't much information on what the story is going to be about. Here is a snippet of the premise from Riot Games: "Set in utopian Piltover and the oppressed underground of Zaun, the story follows the origins of two iconic League champions – and the power that will tear them apart".
Projects A, L And F
Riot Games has really been busy the last 10 years, holding back on how many projects they're trying to push out. There are three more projects with no formal names that may not have a lot of information but we're still crazy excited to hear more.
Project A is a stylish, competitive, character-based tactical shooter for PC. Set on Earth in the near future, this game is going to have a cast of lethal characters, each with their own abilities to show off their gun skills through tactical strategy.
Project L is apparently a fighting game in the LoL universe. Unfortunately, the game is still in its early stage development and there isn't any additional information at the moment.
Project F is even worse. There is close to zero details on the game apart from a single line from Riot Games saying "a very early development project that explores the possibilities of traversing the world of Runeterra with your friends".
League of Legends ESports Manager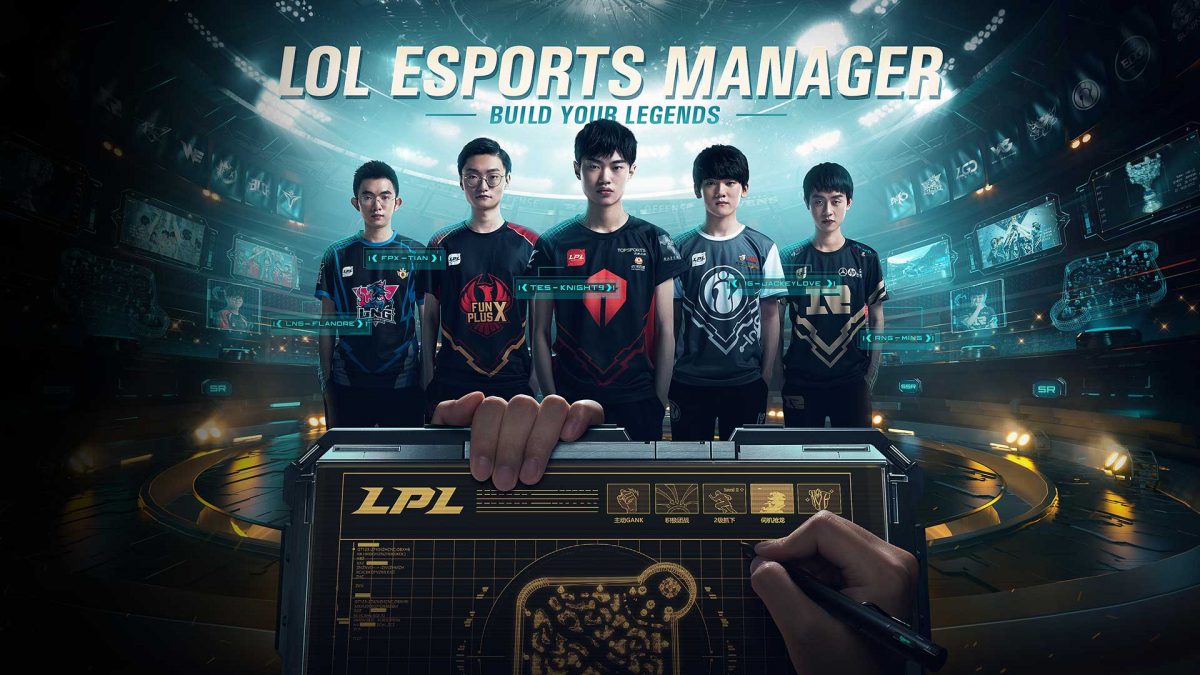 Maybe you can't be a part of a champion eSports team, but now you can own one. League of Legends ESports Manager is exactly what it sounds like. Fans will be able to manage a world-class LoL team as their manager, signing players to contracts and more. Still in its early-stage development, the game is unlike most management games as LoL hopes to grow the esports ecosystem by sharing its revenue from this game with its featured pro teams.
League of Legends: Origins
Want to know how a video game has risen to such unprecedented heights? League of Legends: Origins is a feature-length documentary by Leslie Iwerks. In this documentary, Iwerks explores the highs and lows of LoL. Iwerks talks about the fans and visionaries that made LoL the global phenomenon it is today, starting from the early development stages to the 2017 World Championships in Beijing. You can watch League of Legends: Origins on Netflix and various other video streaming platforms now.
Karma (Riot Games Social Impact)
It truly warms our heart to see a major organisation like Riot Games giving back to society and now they're continuing to do more. With the formation of Karma, Riot Games Social Impact Fund, they have already donated US$4 million to various charities across the globe. Even some that were nearest and dearest to the hearts of their fans. To help drive forward the goodwill, Dawnbringer Karma will be the first LoL skin in which all proceeds will go directly to the Riot Games Social Impact Fund.
League of Legends Updates
Going back to the game that started it all, LoL will be introducing a new champion to the Rift, Senna. The long-lost wife to Lucien, Senna is the newest support character to be added to the roster and will uniquely embody a marksman-like playstyle. She will be available on the Public Beta Environment on October 10 while live servers will get her on November 10.
Players, be ready for some of the biggest changes to hit Summoner's Rift in years with the update Rise of the Elements. This will include a bunch of changes to the preseason gameplay built around the Elemental Drakes. Starting on October 22 for the Public Beta Environment, be one of the first to try out all the new features, while live servers will get to explore them on November 20.
Do you remember Ultra Rapid Fire? This crazy and chaotic is back for the first time in four years as a limited-time game mode, complete with full champion select. All products from Riot Games will also be rolling out Arabic language support.
LoL already has multiple games, a documentary and an upcoming animated series so it only makes sense for them to break into the music world. Streaming on the various music platforms from October 15, Riot will be releasing nine albums featuring the music from each of the seasons.
Lastly, to thank all their fans for the continuous support, LoL will be rewarding everyone that made an account before today with an in-game gift every day for the next ten days. Starting from October 17, all you have to do is log in and play a game, and you will receive a special prize leading up to the actual 10th-anniversary date of LoL.