If you've managed to pre-order your Super Nintendo Classic Edition mini console early, you should be a proud owner of this nostalgic piece of 16-bit blast from the past. If you missed out, good luck hunting for one as it's already sold out everywhere, though you'll be able to find resellers letting it go at a higher price.
As with any new owner of a new console, you can't help but start shopping for some sweet accessories to further enhance the gaming experience. We've picked out a couple of essential ones from Amazon, and best of all, they qualify for FREE shipping to Singapore (with purchases above US$125).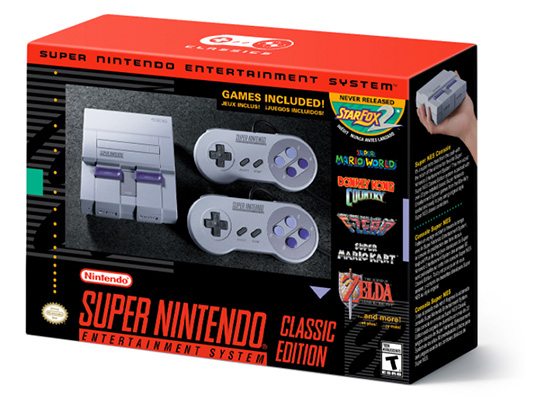 ---
Take your favourite classic Super Nintendo titles with you everywhere and keep your mini console protected along the way. Customize the front with your choice of beloved six SNES titles including Super Mario World and Super Metroid. The innovative hard case with a soft foam insert safely stores your console, controllers, and cables. It retails for US$29.99 and releases on 15 November 2017.
---
Disappointed at how short the wired controllers from your SNES Classic Edition are? This 2.4G wireless controller is the perfect replacement. It even comes in two designs, to cater to the SNES Classic Edition (US version) and the Super Famicom Classic Edition (EUR and JP versions). Each retails for US$24.99 and releases on 10 December 2017, so you should be able to receive it just before the Christmas holidays.
Or, if you prefer a wireless version with analog sticks, and compatible with Windows, MacOS, Android and even the Nintendo Switch, there's this 8Bitdo SF30 Contoller, set to release on 10 December 2017 too, for US$49.99.