Office chairs have been around for a long time now, but they have recently been overshadowed by the increasing popularity of generic chairs that can easily be bought online and delivered to your home. Even as more of us are working from home, there needs to be a stronger focus on the chairs that support us for the main part of the day, so when it comes to overall functionality and comfort, these cheap, flashy chairs might not be the best fit, nor fully support the contours of one's body, especially during extensive hours behind the desk.
Here's where Ergomeister steps in, with its FAEZ8ERG Ergonomic Office Chair (retailing at S$899), which has received the support of orthopaedics and chiropractors with its adjustable features. Made with Premium Ergonomic Air-Scape Mesh, the chair offers ventilation around the clock that reduces trapped heat which leather chairs are known to do – a handy feature for those living in humid and warm climates such as Singapore. The mesh material also brings additional support to all joints by conforming easily to the contours of your body, thus resulting in a firm, comfortable sitting experience.
What the majority of chairs tend to overlook is the natural curve that our bodies have. With Lumbar+ Extra Response technology, users are able to enjoy dynamic lumbar support that responds to body movements while seated, and grants optimal back reinforcement through its elasticity. This is done by fitting one's spine curvature to the cut of the chair, which provides optimal back reinforcement. Lumbar support, thus, proves to be essential in encouraging a good, natural sitting posture, which in turn, helps to prevent aches and soreness, especially after long hours of use.
Now, what's an ergonomic chair without a comfortable headrest? The ergonomic office chair helps to support the back of the head by relieving the neck from any potential burden of weight. Adjustable to up to 10cm in height, the headset is designed for heads and necks of all sizes and heights. Keeping in line with its mission to provide user comfort, the armrests are also tailored to individual preferences, and can be extended and lowered, rotated, or moved back and forth as desired.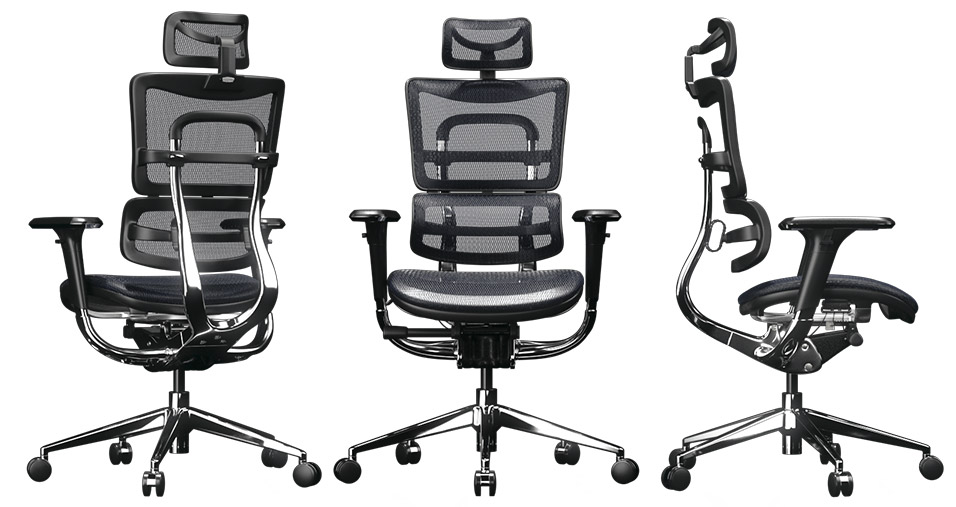 The most important part of an ergonomic office chair is possibly the backrest, as it assists and protects the spine. To ensure maximum comfort for the user, Ergomeister has packed in a mechanism into its adjustable backrest that allows for a recline up to 135 degrees, and a vertical adjustment of up to 50mm. Coupled with adjustable tension control, which allows the unlocking and locking of the seat recline on the fly, the FAEZ8ERG seeks to deliver well-rounded, functional support for the full back.
Topping it all off is an adjustable seat that can be raised to a suitable height that fits the different heights of users, allowing for a more even distribution of weight across the seat cushion, while improving sitting posture and spine alignment at the same time.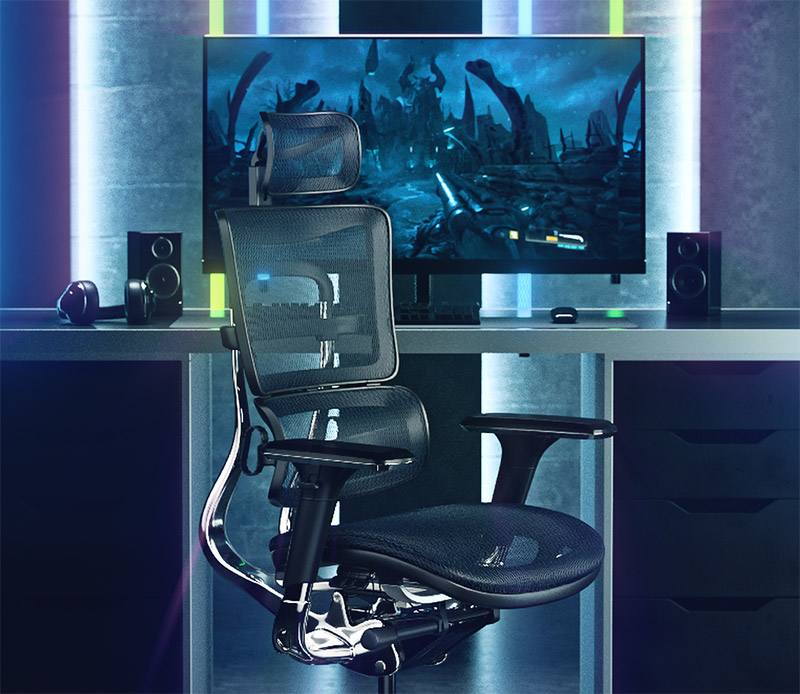 Having an ergonomic, feature-saddled office chair such as the Ergomeister FAEZ8ERG is beneficial for the spine in the long run, especially with the recent shift to a work-from-home setting that increases the time spent sitting down. Add into the mix its numerous ergonomic features, and the office chair establishes itself to be the best on the market.
What's even more impressive, though, is the warranty included in every purchase of Ergomeister chairs – unlike the standard two to five-years, the company ships with an unbelievable 15-year warranty, in addition to a 60-day trial with a free return and refund policy. This is on top of a zero percent interest-free installment policy, which is quite the steal.
Those interested in getting one for themselves may head to Ergomeister's official website, Facebook or Instagram pages for more information. Or visit the company's showroom at Halcyon Building (39A Jln Pemimpin, #06-05A). You may head down anytime from 10am to 7pm on Mondays to Saturdays including public holidays, but do keep in mind that the showroom is closed on Sundays.
---

Drop a Facebook comment below!