Similar to last year, Epic Games Store started a series of weekly free "epic" game downloads to coincide with their Epic Mega Sale from 20 May to 17 July, and since then, it has set the gold standard of what a real giveaway is and can be. The game giveaways kicked off on 20 May with NBA 2K21 which even came with a US$10 Coupon for your next purchase during the sale.
The current free game (the 2nd one) is none other than Among Us, which will be free for keeps up till 2 June 2021.
Now, no one is supposed to know what each upcoming free game is, but leaks happen, and based on this supposed leak by Epic Games' own French Facebook account, as shared on Reddit, we should be getting Rise of the Tomb Raider: 20 Year Celebration on 3 June the 3rd mystery game.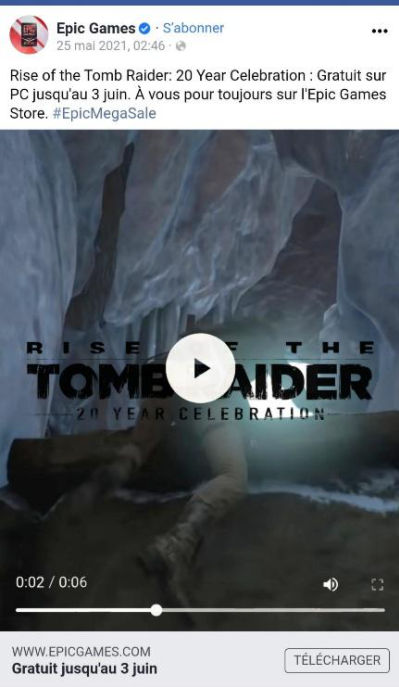 Rise of The Tomb Raider: 20 Year Celebration was released in 2016 which includes the full game and all content from the Rise of the Tomb Raider Season Pass, which means Baba Yaga: Temple of the Witch, Cold Darkness Awakened, and all DLC outfits, weapons, and Expedition Cards.
---

Drop a Facebook comment below!