If there is one method of appreciating food that is wholly indicative of Chinese cuisine, it is easily the hotpot aka steamboat. While there are many hotpot restaurants in Singapore, few are like Tong Xin Ru Yi Traditional Hotpot, which prides itself for its unique variety of soup bases for their hotpots.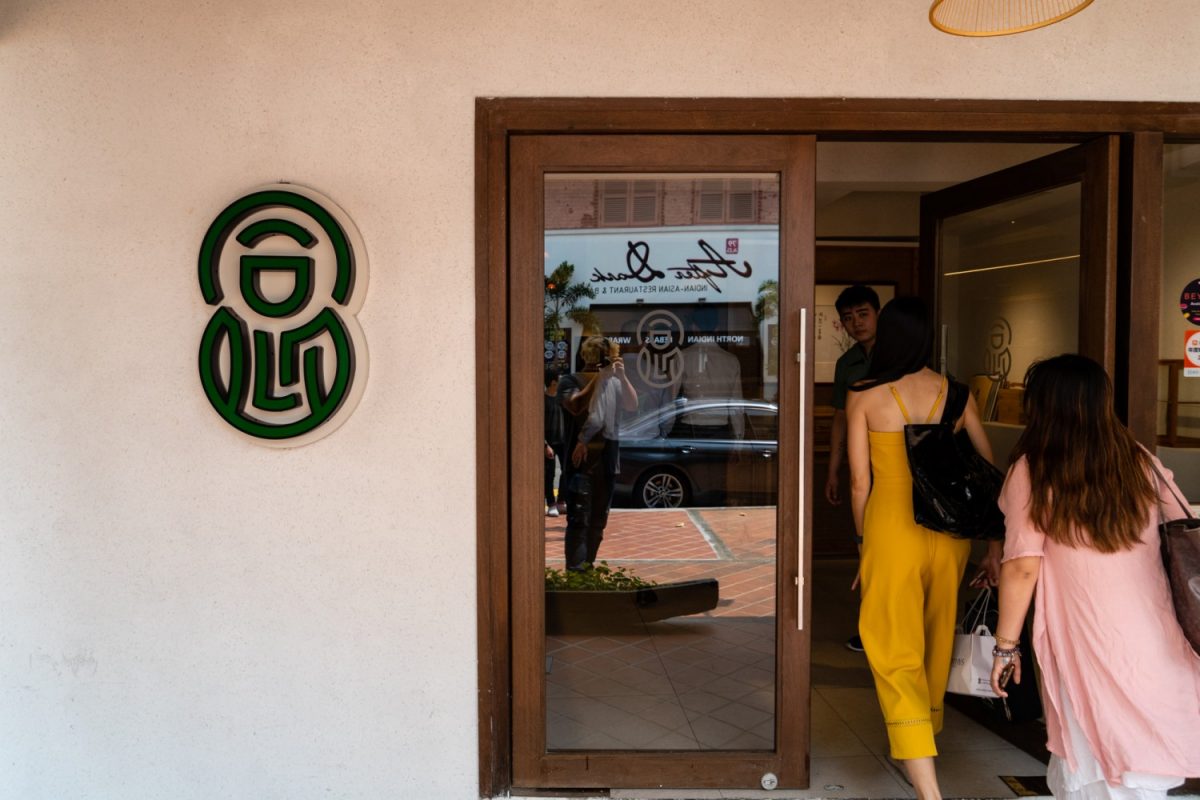 Formerly located at Boat Quay, Tong Xin Ru Yi is an exquisitely aesthetic 150 seater restaurant. Great attention is spent on every corner of the restaurant, from the entrance to the walls. Even before stepping in, a hotpot-shaped basket lamp greets customers entering the restaurant. From there, customers will get to enjoy the wooden furnishing and muted earthy tones which helps to give the place a cosy, yet posh atmosphere to dine in.
Ever been to a BBQ or hotpot place and left the restaurant smelling of smoke and your last meal? To help combat that, Tong Xin Ru Yi comes with straw-infused walls to help keep the inside of the restaurant smelling nice.
But we're here for the food, not the decor.
Tong Xin Ru Yi's hotpot soup bases are the result of months of research and hard work, crafted after multiple modifications, to make sure that the final product will be a broth that not only has a bold and robust profile, but one that also complements the many ingredients cooked in it.
Customers can choose from the popular Stewed Marinated Beef with Spicy Soup (S$48), a mala soup base which comes packed with a savoury trinity of tender braised beef meat chunks, soft beef tendons, and chewy beef backstraps. Accompanying the meats in the soup is their house-made deep-fried tofu, and radish. Customers will be able to adjust the level of spice of the soup base to suit their taste and we highly recommend this soup base for anyone who loves eating spicy food.
If you wish to try something much less spicier, you can go for the newly created Golden Chicken Soup (S$68), which is a hearty chicken broth filled with golden pumpkin, black fungus, konjac, sliced cucumber, pineapple, and shimeji mushrooms. If you want the soup to have some kick to it, you can also choose to turn up the heat by turning it into a spicy-and-sour soup.
Other interesting and unique soup bases that customers can choose from includes: Catfish with Spicy Soup (S$48), Fish with Pickled Cabbage Soup (Dory FIsh: S$38, Catfish: S$48), Pickled Cabbage with Pork Rib Soup (S$28), and Tomato with Oxtail Soup (S$48).
Of course, no hotpot will be complete without a selection of meat, seafood, and fresh leafy greens to cook in it.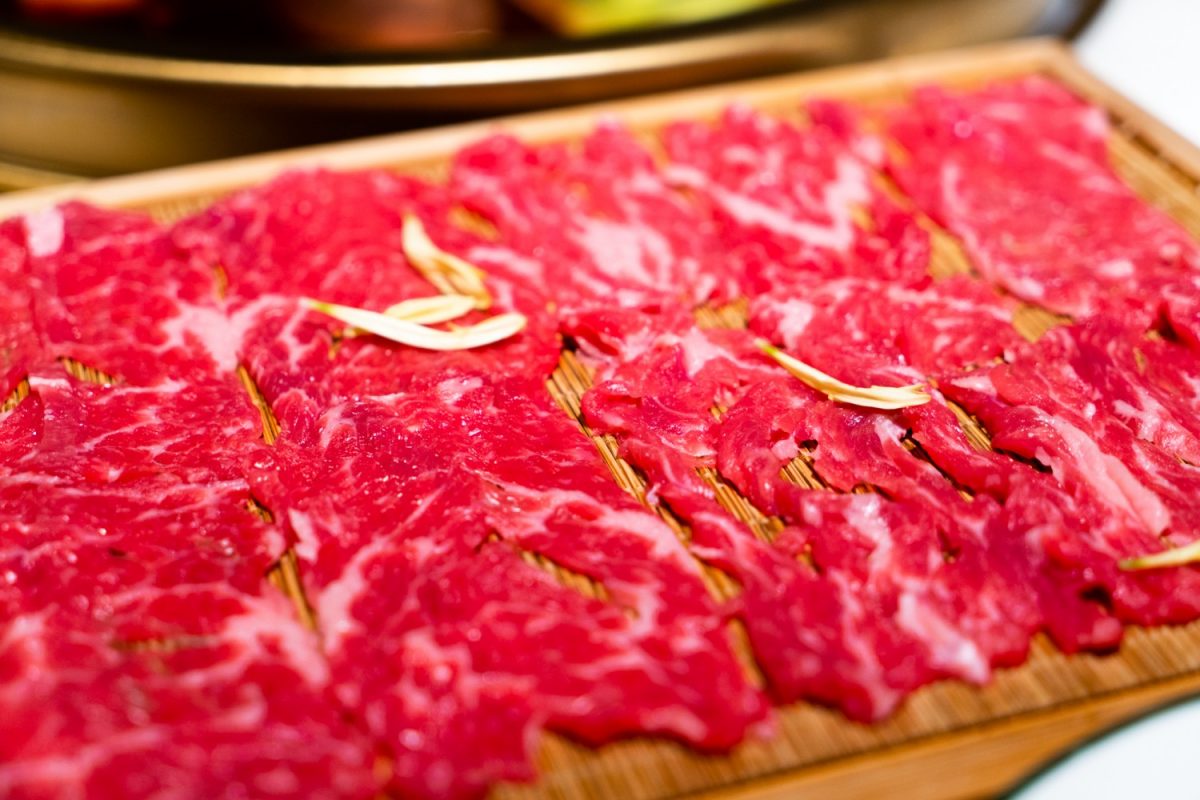 You can choose from a wide variety of meat, such as the Premium Eight Second Beef (S$24) and as its name suggests, the best way to cook this well-marbled slice of beef is to only dip it in the hotpot for eight seconds. After eight seconds, you will get to enjoy a tender, juicy slice of meat that is neither dry, nor tough – a perfect dish for your hotpot.
Other noteworthy beef dishes to order includes the Spicy Beef Cubes (S$16) which are soft and tender bite-sized beef cubes marinated in picante sauce and dusted with chilli flakes. Those feeling a little adventurous can also try the Beef Tongue (S$22) and witness the level of attention and care the chefs put into their craft as the slices of beef tongue are rolled into an intricate rose.
Other ingredients that we recommend you order for your hotpot includes the Hand Cut Mutton (S$24) which, as its name suggests, is hand-cut by the chefs and does not taste as gamey as muttons sold in other restaurants. There's also the Black-bone Chicken Slices (S$20), a dish not commonly found in other hotpot restaurant and is a plate of thinly sliced black chicken meat which is slightly sweeter than usual chicken meat. Plus, we're told it comes full of antioxidants so you can eat it (somewhat) guilt-free.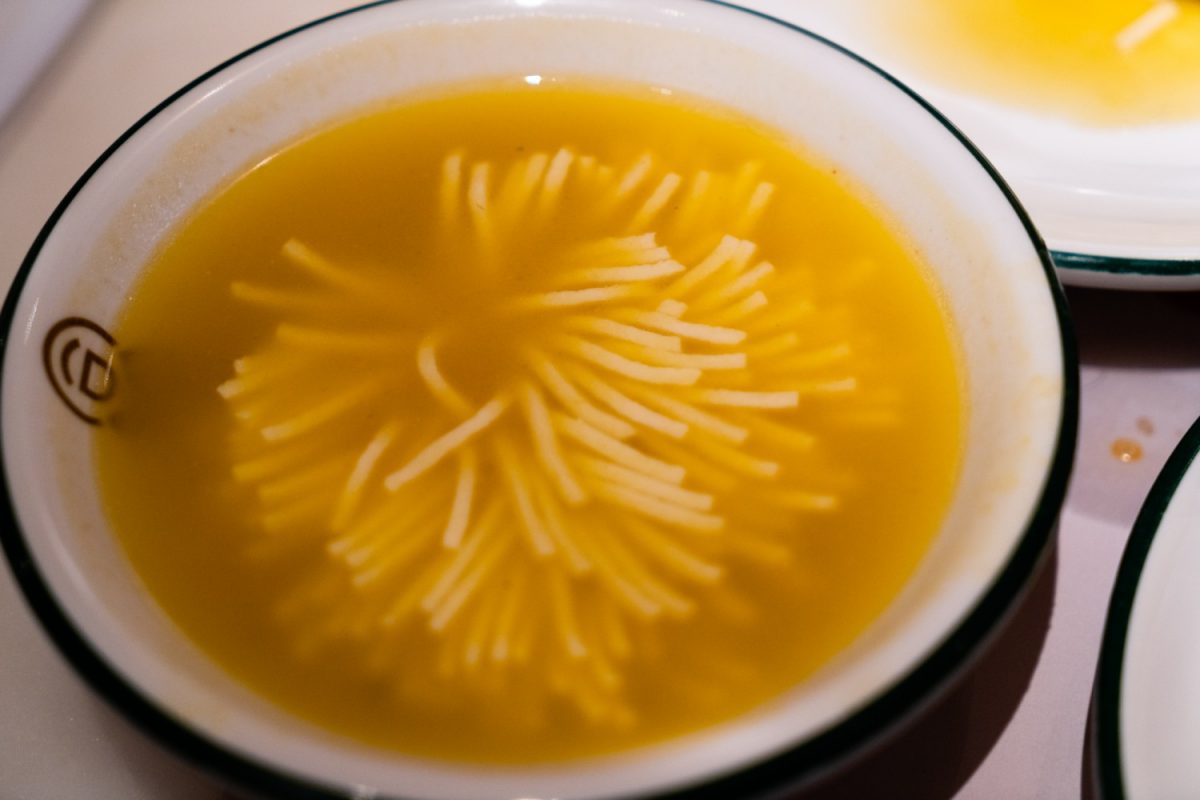 Intricate knife skills are probably not something you will be expecting to see in a hotpot restaurant but that is what you will get with the Vince Tofu (S$8) which has a tofu finely sliced into thin strands and placed in a bowl of soup. The strands open up to form a beautiful chrysanthemum flower.
Tong Xin Ru Yi also sells a number of chef's specialities and snacks from all over China, such as the BBQ Garlic Oyster (S$32 for 6pcs). Fresh and creamy Canadian oysters are roasted over hot coals before being drizzled generously with the chef's special house-made sauce, garlic, chilli, and chopped onions.
Pro tip: The dish is so popular, customers who wish to order it will need to call the restaurant at least a day in advance to pre-book it.
If you wish to have something to crunch on while you wait for the main dishes to be served, you can order the Fried Mint Leaves (S$8), which are fresh mint leaves that are battered up and lightly fried till it is crispy. We recommend you dip it into the salt and pepper powder provided to properly enjoy the taste of the snack. It's minty taste also helps to cleanse the palate after the heavy meat-filled meal.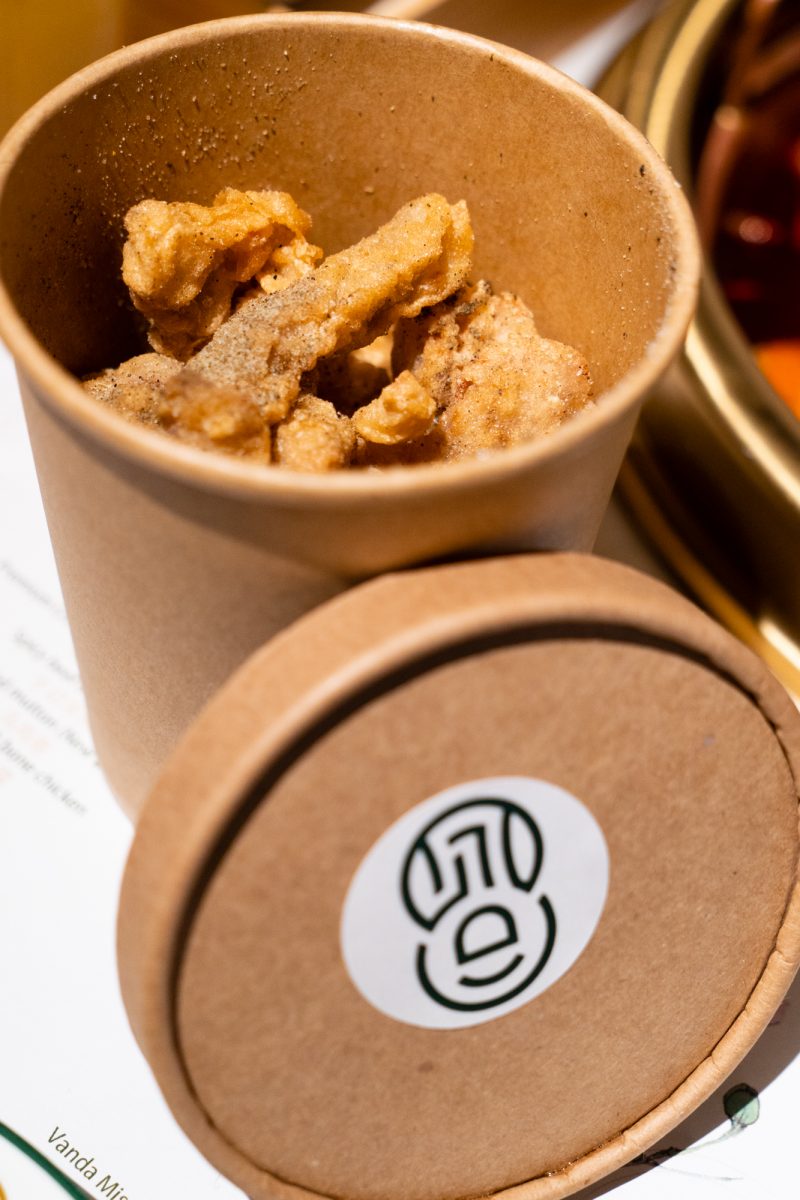 The restaurant also offers the Shake Shake Crispy Pork (S$10) which, much like Shaker Fries, has fried pork seasoned with salt and pepper placed in a shaker tub, for you to have fun shaking and mixing before eating.
With this many food on your plate, you might want to wash it down with a drink and for that, Tong Xin Ru Yi has the Tong Xin Special Drink (S$2) which is a mixture of Iced Lemon tea and Lime Juice. It sounds relatively simple but its tart taste helps to cut through the heaviness of the meal and cleanse your palate, helping you get ready to finish the next plate of meat.
Finally, end of your meal with the deliciously sweet Traditional Ice Jelly (S$3), an ice-cold summer dessert that comes with ice jelly, black sugar syrup, crushed peanuts, raisins, and hawthorn flakes.
If you have a family gathering coming up and are looking for a restaurant to dine in that is both a feast for the eyes and your tummy, then you can definitely consider going to Tong Xin Ru Yi Traditional Hotpot.
But wait, there's more!
From now till September 14, diners will get to enjoy 12% off all hotpot ingredients immediately upon payment, by simply sharing photographs of your meal on Facebook and Instagram. Just be sure to tag @tongxinruyi and hashtag #tongxinruyi and #tongxinruyisg.
Tong Xin Ru Yi is also offering Happy Hour Promotions after 8pm daily:
Enjoy 1-FOR-1 US Premium Beef and/or Japanese Black Pork.
Enjoy 2 soups for the price of 1. Choose from selected soups: Herb Chicken Soup, Pork Soup, Mutton, and/or Tomato Soup.
Enjoy buy 3 get 1 free on Snow Beer.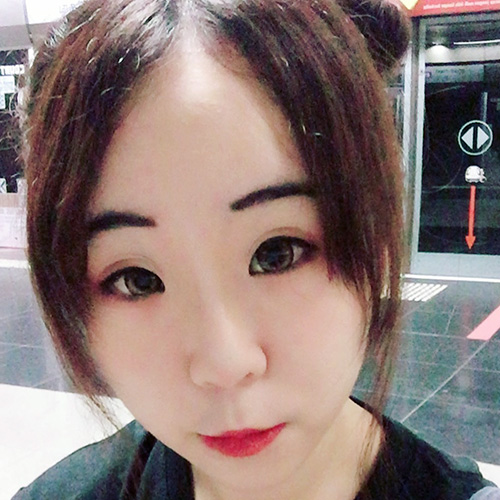 Germaine is a fun-sized introvert who loves nothing better than sleeping in on rainy days. She can be found reading fanfiction and manga while still waiting for her Hogwarts acceptance letter. It'll come eventually.
---

Drop a Facebook comment below!

---