When it comes to creativity in Animal Crossing: New Horizons, the sky's definitely the limit. From outfits to customised home designs, players have been embarking on artistic endeavours inspired by their favourite fandoms, and sharing those fruits of efforts with others. Boku no Hero Academia (otherwise known as My Hero Academia) is one of the most popular anime titles around, and it's no surprise that many themed works have spawned from it.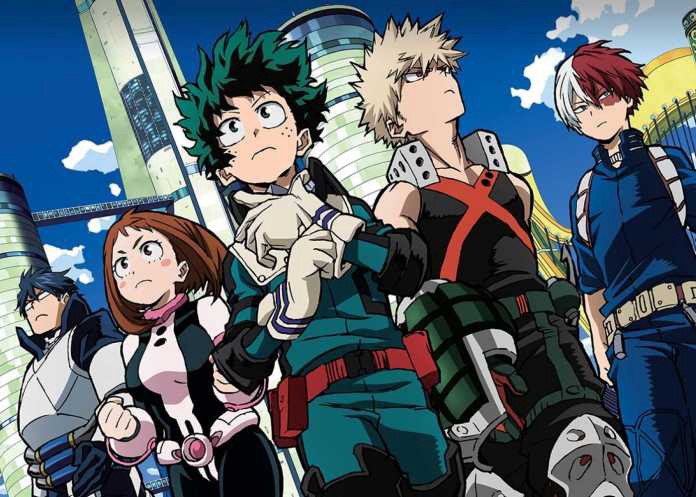 The return of a fourth season has certainly helped to reignite and/or spark interest in the show as well, especially with the 25-episode run falling within the release window of Nintendo's best-seller for the month, before coming to an end in early April. Now that May's on the horizon, it'd be good to dedicate the remaining days to the adventures of young Deku and friends, by means of recreation from selected codes.
---
Class 1-A Students
The main stars of My Hero Academia and the future of pro heroes, the students of Class 1-A are undeniably the fanbase's darlings. There are plenty of representations to go around, with titular character Deku, and fan favourites Bakugou, Todoroki, and Uraraka leading the charge – base costumes, outfit variations, colour alternatives, and all.
Pro Heroes
Without the guiding hands and existence of Pro Heroes, there wouldn't be a new generation of inspired successors (UA students, basically) to even speak of. All Might is naturally included in the list, as are the more popular Endeavour and Hawks. Fat Gum, meanwhile, is here for the ride.
The Villains
As with all superhero shows, villainy is aplenty. That doesn't mean there's no love for the big bad, however, with the likes of Dabi, Toga, and the beak-masked Overhaul (Chisaki) getting their own custom outfits.
Miscellaneous
The world of My Hero Academia is vast, and three categories are hardly enough to cover all bases. Here, the friendly, reliable hero Mirio makes an appearance (as he's neither a certified Pro Hero or from Class 1-A, alongside two versions of the standard UA uniform, and a highly-amusing All Might portrait.
---
The outpour of love for My Hero Academia is clearly evident from the sheer number of creations, and there are bound to be way, way more out there (a Quirk to locate all of them would certainly be handy, huh?). Animal Crossing: New Horizons may no longer be the newest kid on the block, but it's certainly here to stay for at least a few months, with its newest update providing three months of seasonal events and new activities. Code compilations for other fandoms may also be found below:
Header image courtesy of Twitter user @BrittanyFTW.