It's always great to celebrate an important milestone, and Electrolux sure knows how to mark the occasion. To mark the company's 100th year, the home appliance manufacturer, which first started in Sweden in 1919, is releasing three new cutting-edge home appliances in Singapore: the 617L NutriFresh Inverter Multi Door Fridge, 537L NutriFresh Inverter Fridge and UltimateCare 900 Washing Machine.
According to Electrolux, these new products are designed to deliver both form and function, with new features to help make doing the laundry much more convenient, and to keep your groceries fresher for a longer period of time.
617L NutriFresh Inverter Multi Door Fridge
If you did not already know, deep freezing your meat or vegetables to keep it fresh for the week has a negative effect on its texture and taste, with the fridge absorbing most of the moisture from the food as the week goes by. To counter that, Electrolux has released their newest 617L NutriFresh Inverter Multi Door Fridge which comes with an Ultrachill concept that allows users to store their fresh food at -2°C, hence letting them skip the freezer and long defrosting periods.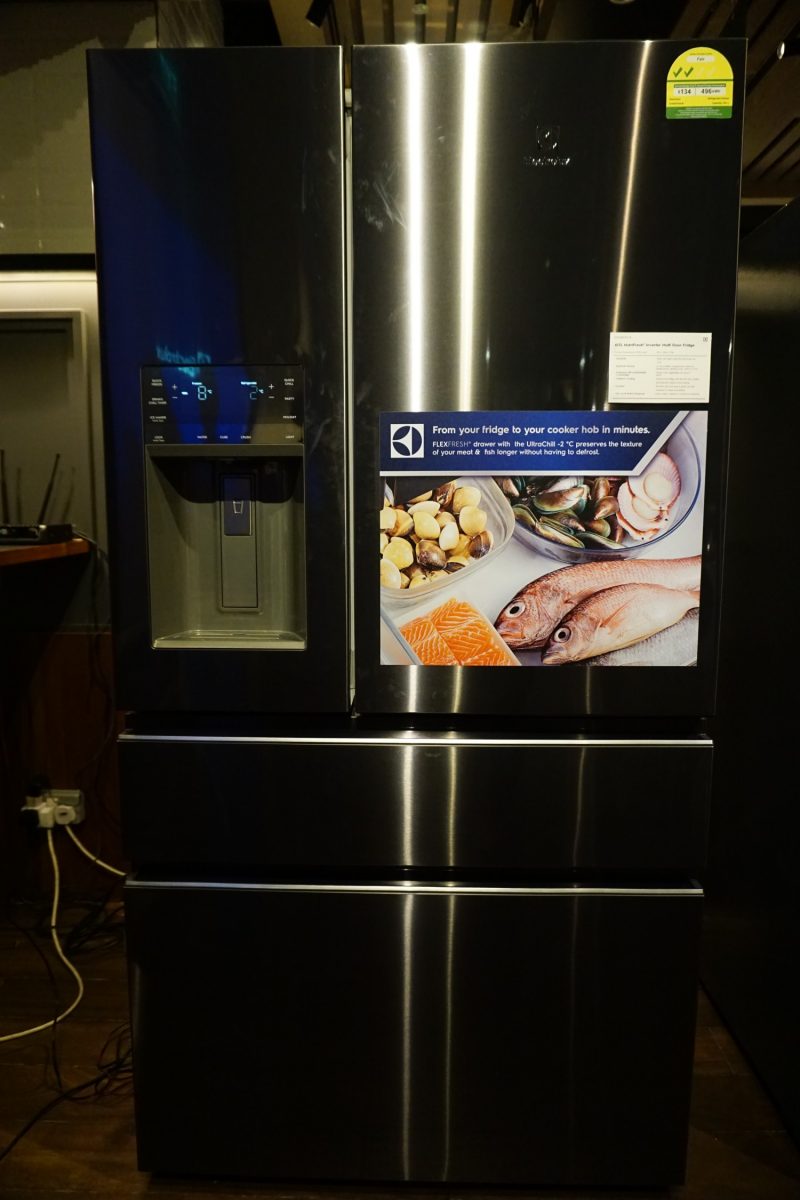 The 617L NutriFresh Inverter also comes with a FlexFresh Drawer. As its name suggests, is a flexible space that is able to provide the optimal storage for most types of food. The drawer comes with five different temperature settings: Freezer, Ultra Chill, Cold Drinks, Deli Snacks, and Wine & Champagne, so you will be able to find the temperature that best suits your need.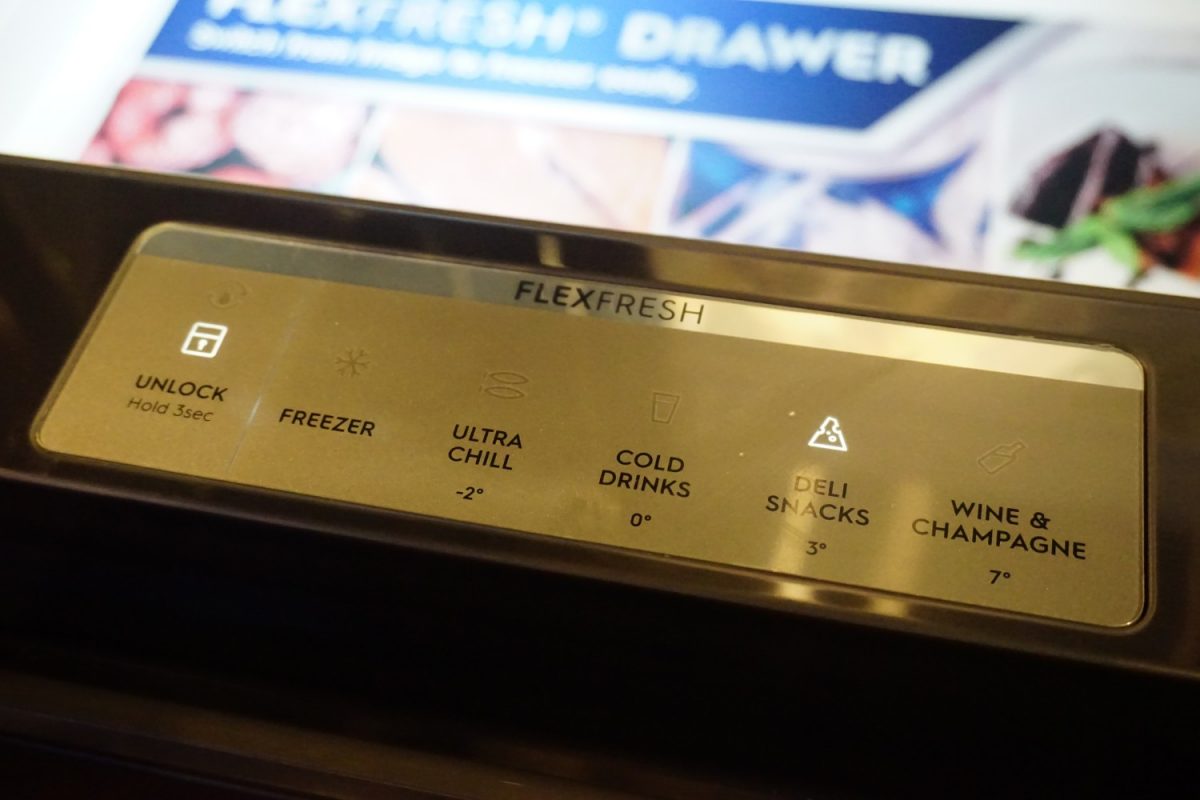 Have a charcuterie board topped with many different types of cheese that you need chilled? Simply select the Deli Snacks option and you're good to go. Or if you're having a party later and need a drawer full of chilled cans of drinks ready to go, the FlexFresh has got you covered. Of course, the top section of the fridge can also be used to store drinks so we imagine the drawer to be used more for its other options.
It also comes with FlexStor, giving you complete flexibility to store your groceries any way you want to. You can shift the containers around to best suit your need. The fridge also comes with a Snack Zone that allows you to keep your sweets, snacks, or cheeses inside the small compartment. It seems that no space is wasted with the 617L NutriFresh Inverter Multi Door Fridge.
The 617L NutriFresh Inverter Multi Door Fridge will retail for S$4,299 from the end of August.
537L NutriFresh Inverter Fridge
Those looking for a smaller sized fridge can consider the 537L NutriFresh Inverter Fridge. Though it does not have a FlexFresh Drawer, the 537L NutriFresh Inverter comes with the TasteLock Crisper with NutriPlus filter which is able to keep fruits and vegetables fresh for approximately seven days. Electrolux states this works by creating a totally airtight, carefully monitored humid environment in the fridge, thus providing the perishables in the fridge the optimal "micro-climate".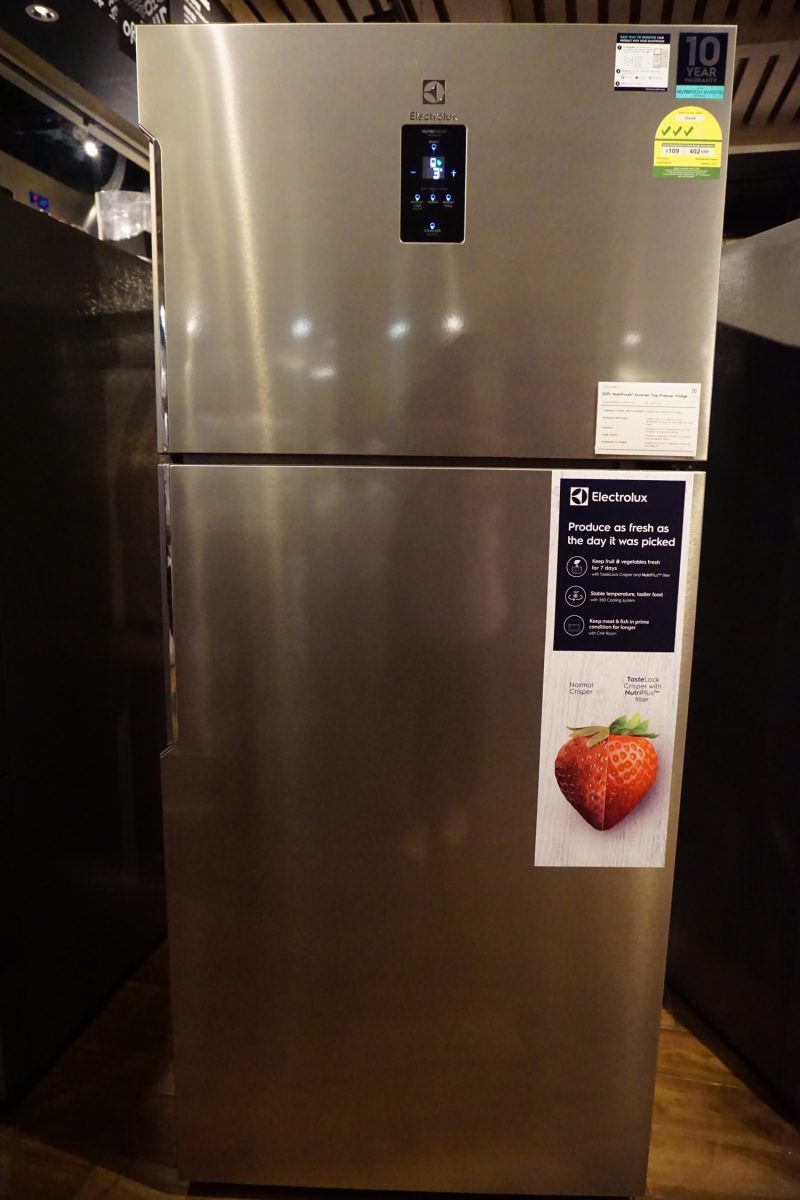 The fridge also has 360 cooling airflow, which helps to maintain a stable temperature throughout the fridge, thus helping to keep your food fresher and tastier for longer. This complements the TasteLock Crisper in helping to preserve the freshness and nutritional quality of your food. Much like the 617L NutriFresh Inverter, the 537L also comes with FlexStor, allowing you to customise the storage space in your fridge.
The 537L NutriFresh Inverter Fridge S$2,199 from the end of July.
UltimateCare 900 Washing Machine
We know we're not the only one when we say that there have been times when we pull a garment out of the washer only to realise that it has stretched, shrunk, or experienced colour fade. Electrolux's newest UltimateCare 900 Washing Machine was developed to address that issue, with its new SensorWash and UltraMix features that are designed to "deliver perfectly clean clothes every time with less dirt or detergent residue and allow clothes to last longer".
SensorWash helps to detect dirt on the garment thrown into the machine and adjusts the cycle time of the washer to ensure that the clothes receive the correct wash, thus helping to ensure that you do not under or overestimate the amount of detergent to use for your wash. Meanwhile, UltraMix premixes and fully dissolves the detergent added to the washing machine to help improve the effectiveness in delivering a deeper cleaning in the cold wash. According to Electrolux, their research has shown that the two features have "improved rinsing performance, reduced detergent stains (by up to 80%) and better colour care with 31% less colour fading after 52 washes."
Electrolux's new washing machine can also be connected to the Wi-Fi, and controlled via the Electrolux Life app on your smart device. With the app, users can control the washer remotely, and get a notification on their phone when the washing cycle is done.
The UltimateCare 900 Washing Machine will retail for S$2,699 and will be available at all major retailers.