Apple Watch owners in Singapore and Canada can rejoice, as the company has just unlocked the highly anticipated ECG (electrocardiogram or EKG) and irregular heartbeat detection feature for owners of the Apple Watch 4.
With the new ECG app, watch owners can measure the timing and strength of the electrical signals of each heartbeat. The results will have little to no meaning to the majority of watch owners, but in the hands of a trained medical professional, can be used to garner insights about a user's heart rhythm, and spot irregularities.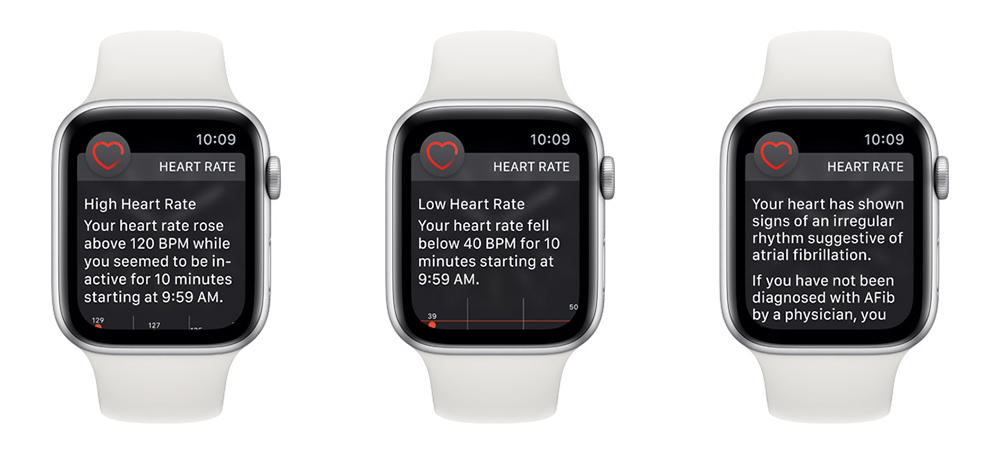 In the event that an arrhythmia, or problem with the rhythm of the heart, is detected, users can and are advised to seek help from a doctor. An atrial fibrillation or AFib result, which means that the heart is beating at an irregular pattern between 50 and 120 BPM, is considered to be one of the most common forms of serious arrhythmia.
"We've seen the ECG App and irregular rhythm notifications on Apple Watch have meaningful impact on our customers across the United States, Europe and Hong Kong," said Jeff Williams, Apple's chief operating officer.
"We are excited to bring these features to customers in Singapore, giving them access to empowering information about their heart health."
While Apple Watch 4 was announced and launched in 2018, the ECG feature, whose use requires regulatory approval in most markets, has been rolled out slowly pending clearance in each country. Locally, the feature has been approved by the Health Sciences Authority.
While this might make the Apple Watch 4 seem like a medical device, it is primarily a monitoring tool and the company stresses that the results will still need to be seen by a doctor. Since the feature was introduced, there have been reported cases of the ECG feature helping owners detect irregular rhythms that prompted them to seek professional advice that ultimately helped save their lives.

To turn on the feature, users have to update their iPhone and Apple Watch 4 to the latest iOS and WatchOS operating systems. A one-time setup of the Health app needs to be performed on the phone and subsequently, users simply have to trigger the app on the watch. After placing the forefinger of the hand not wearing the watch on the watch's Digital Crown for 30 seconds, a reading is recorded and stored on the phone.
While the ECG reading can be done at any time, it is recommended that the wrist that the watch is on remain stationary. During Geek Culture's test of the ECG feature, there were instances of an inconclusive result, which often stemmed from wrist movements.
Once a reading is done, the information is sent to the phone instantly. Users can even save each reading as a PDF document, and send it to their doctor.
For more information on how to use the ECG feature, visit here.
---

Drop a Facebook comment below!