Having changed up the formula drastically back in 2016 with the episodic nature of Hitman, IO Interactive has sprung another surprise with the announcement that Hitman 2 will be reverting to the traditional model of a full-fledged game.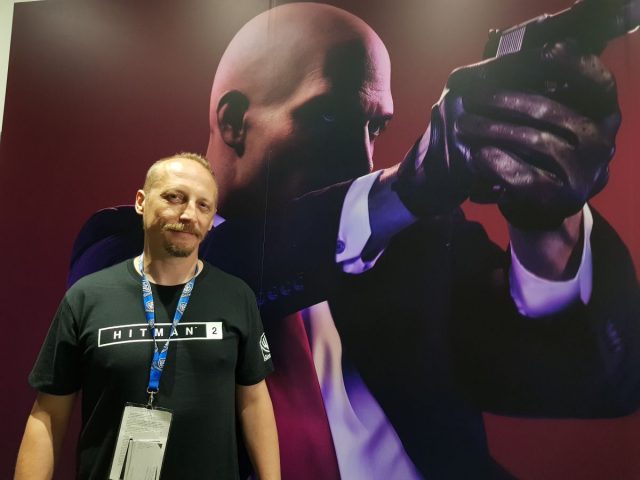 Speaking to IO's Global Brand PR, Sven Liebold, the episodic nature of the first game "helped build a solid foundation and making people truly understand what the game is about." As the dev team added "1 location per month, gamers were kinda forced to replay the locations, and they realised that it was all about replayability and exploring things, different methods, and giving them the whole package, it's going to be wild."
Instead of drip feeding content, the studio is confident that the player base is ready to consume it all the way it is meant to, and plans are already in motion to add in even more live content like the popular elusive targets.
The rebooted franchise that released in 2016 definitely spared no details, giving players the means and tools to come up with creative ways of dispatching their targets. The locations felt alive with numerous characters with their own agenda and behaviour, and ready to be exploited by the players.
Hitman 2 will be no different, in fact, it is going even beyond what has been lauded as some of the best level designs you can have for a sandbox type game. With six locations for players to discover, it is a continuation of an overarching story that began in Hitman and continues in Hitman 2.
47 and his handler Diana are back in the thick of it going up against the mysterious Shadow Client. But apart from the numerous assassinations expected of a Hitman game, the studio is looking to allow players "to explore a little bit more what's going on inside 47 and his relationship to Diana and the world around him."
In our truncated demo hands-on (watch above!), we find Agent 47 at a racetrack with the objective of eliminating one of the drivers. The process of scouting, planning, and executing would be familiar to returning players, and there is plenty more where that came from.
The possibilities are seemingly endless, and when it comes to design, IO prefers to take an organic approach. In the demo that was shown, there was a particular area "where a party was going, and one of the level designers said "Hey, we need giant disco balls in there so we can do crazy light reflections and what not," and the next guy says "Hmm, wouldn't it be cool to shoot down these things as well and drop it on some like an accident waiting to happen?"
The team wants players to study the environment, and as their tagline suggests, "think deadly." And indeed, the many interactive objects are not placed in the level for the sake of it, they each have a place within the world and play a part in creating an immersive and believable location. Every kill makes sense, and there is no substituting for that kind of authenticity.
Ultimately, the change back to a full release looks set to benefit IO Interactive and Hitman 2, giving the developers the freedom to design truly memorable locations and keeping an already hooked crowd coming back for more. With more live content to come as well, it appears that Agent 47 is truly back amongst the big leagues.
Hitman 2 releases this coming November 13 for PlayStation 4, Xbox One, and PC. 
---
Access all of our E3 2018 coverage here!