Christmas is right around the corner and that means everyone's scrambling about trying to finish up their shopping before the holiday arrives. Of course, when shopping it is always nice to save some money with discounts and sales, which is where Shopee comes in with its 12.12 Birthday Sale happening on, you guessed it, 12 December.
Hot on the heels of its Black Friday and Cyber Monday Sale, Shopee is back once again with one final sitewide sale before 2020 is over and as expected, it's filled with tons of deals, vouchers, and games for users to enjoy.
During its 12.12 Birthday Sale, Shopee customers can enjoy highlights such as:
Customers can get to save with over 300 Million $ Discounts from brands such as Apple, Xiaomi, Samsung, and more, as well as get to redeem Flash Vouchers on 12 December at the following timeslots: 12am, 10am, 12pm, 6pm, 8pm, 9pm, 10pm, and 11pm.
Aside from that, they can also enjoy Crazy Flash Deals happening throughout the day from 12am to 8pm. Timeslots for the Crazy Flash Deals are as follows:
12am: Midnight Rush Hour
10am & 4pm: S$0.10 Flash Deals
1pm & 6pm: S$0.99 & Under Flash Deals Relay (Refreshes every 10 minutes)
2pm: Bubble Tea Rush Hour
3pm: Giving Hour – Shopee users can donate for a good cause to organisations such as the Animal Welfare Group and the National Volunteer and Philanthropy Centre to receive exclusive vouchers.
5pm: Kids and Toys Mania Hour
7pm: Christmas Gifting Hour
8pm: Singapoliday Hour with deals on staycations and activities around Singapore
From 5 to 11 December, users will be able to place a deposit on electronics items they wish to purchase on 12.12, to receive further markdown prices and double the savings. What's even better is that Shopee and seller vouchers can be added on to enjoy even more savings when checking out.
Shopee will be bringing back a number of popular in-app games for users to play with to win prizes. Such as Shopee Farm where users have to water their plants daily in order to receive a pound cake from Breadtalk. If they plant a Shopee Giving Tree from 1-7 December, they stand to receive exclusive vouchers from foodpanda, UOB, or Häagen-Dazs.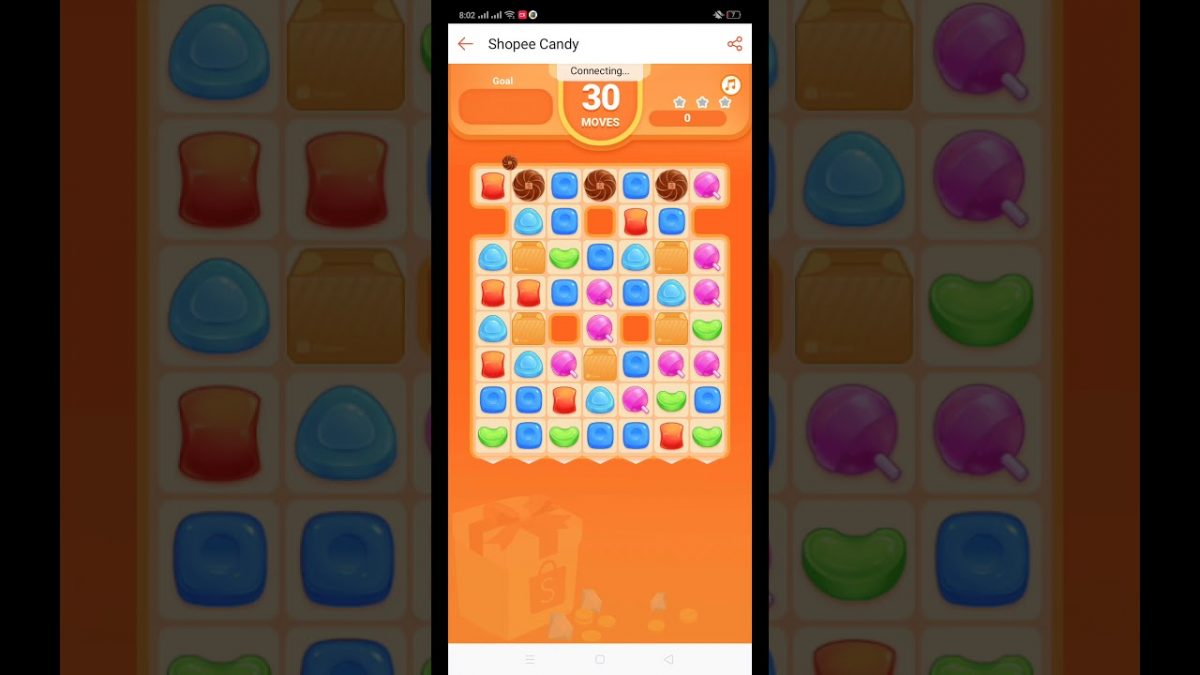 Other games on the app include Shopee Candy where users have to match and clear candies on a dessert table to win attractive prizes, and Shopee Bubble which has users popping bubbles at the pool.
Made with Passion is a nation-wide initiative that supports and celebrates local homegrown Singaporean brands such as Udders, The Golden Duck, Gryphon Tea, and more. Customers who shop from Made with Passion brands will get to enjoy 20% off exclusive Christmas gifts, as well as stand to win exclusive bundles worth S$100 or more.
Speaking of Udders, the ice cream brand will be launching two Shopee exclusive flavours – Jingle Lime Cookie Time and Honey Rosemary. Purchase any of these flavours in stores to get a Shopee scratch card and stand to win S$50 Shopee vouchers.
"2020 has been a transformative year. It has shown us the importance of technology and its ability to not only connect people and meet their basic needs, but also to entertain and engage," said Zhou Junjie, Chief Commercial Officer at Shopee. "As we wrap up the year with 12.12 Birthday Sale, let's continue to look out for one another, uplift those in need and welcome the new year on a high note."
Prior to Shopee's 12.12 Birthday Sale, users can get to save some cash whilst sprucing up their home for 2021 with Shopee's Home & Living Sale on 5 December. Over 20 furniture brands including Scanteak, Bed and Basics, Commune Home, and more will be participating in the sale.
Customers can get to look forward to sales on a variety of premium and trendy home products. Such as the Nordic Minimalist Pendant Lights by SUNMEIYI which will be retailing for S$30.76 (original price: S$68.36), or the 4-piece crockery set by WMF, which consists of four casserole pots and a saucepan, that'll be going for S$149 (original price: S$269).
---
With both Shopee's 12.12 Birthday Sale and Home and Living Sale, you can safely shop to your heart's content without having to worry about burning too big a hole in your wallet when checking out. More information on the 12.12 Birthday Sale and Home and Living Sale can be found on their respective home pages.
Happy shopping!
---

Drop a Facebook comment below!