Apple's latest Watch Ultra, its top-of-the-line fitness tracker, launched in late September to great fanfare but with one notable absence – its much-touted diving feature, a newly introduced capability that turned the smartwatch into a dive computer, needed a companion app that wasn't available, until today.
Oceanic+, developed by Huish Outdoors, the leader behind dive equipment brand, Oceanic, is now available to push the device to its limits, of up to 40 metres down below, and make full use of the all-new depth gauge and water temperature sensors on the Apple Watch Ultra.
Built with a larger 49mm profile, and a titanium case and flat sapphire front crystal panel, the Watch Ultra has been purpose built to support extreme athletes and sportsmen as they tackle rough weather and other outdoor conditions, while still providing the same health tracking and wireless features the Apple Watch has been known for.
With Oceanic+, users can use the dive planner and map out their next dive, while also keeping an existing record of their dive history, including setting surface time, depth, and gas, and the app will calculate a user's No Deco or no-decompression time, which is the time limit a diver can remain at a certain depth.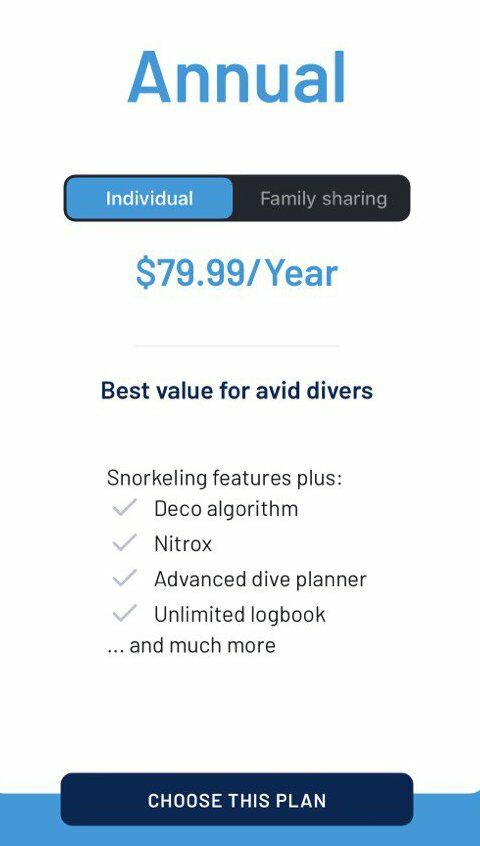 The free version of the app offers basic features, including snorkeling, gauges, depth meter, depth tracking, total activity time, dive history and social media sharing, but users can choose to unlock a paid subscription tier that offers more advanced features, including weather forecast for dive locations, decompression timings, as well as dive conditions report. They can opt to sign up for one day of use at US$4.99, or monthly at US$9.99 (S$14.98), or annually at US$79.99 (S$119.98).
There is also the US$129.99 (S$188.98) Family Sharing for up to five people to share the app. Considering that many amateur divers rent or lease a separate dive computer when they dive overseas from $25 a day, frequent divers will save money with their own dive computer strapped to their wrist.
The Apple Watch Ultra, which is certified WR100 and EN 13319, retails from S$1,199 (US$799).