At long last, the opening date and details of Disney's highly anticipated Toy Story Land has been revealed! Announced live by iconic characters Buzz Lightyear, Jessie, and Woody on Good Morning America, the park is slated to open on June 30, 2018 in Disney's Hollywood Studios in Walt Disney World, Florida.
Spanning a whopping 11 acres, Toy Story land is bringing all your favourite Toy Story characters to life along with two new attractions. Feel as if you are stepping right into Andy's vivid imagination, surrounded by larger-than-life building blocks and toys.
The first new ride is a family-friendly coaster named Slinky Dog Dash, where Slinky Dog's coils are twisted and curled as riders are catapulted across dips and dives. The coaster is bright and vibrant, surrounded by colourful children's building blocks and Jessie who has caught Rex in a christmas light lasso.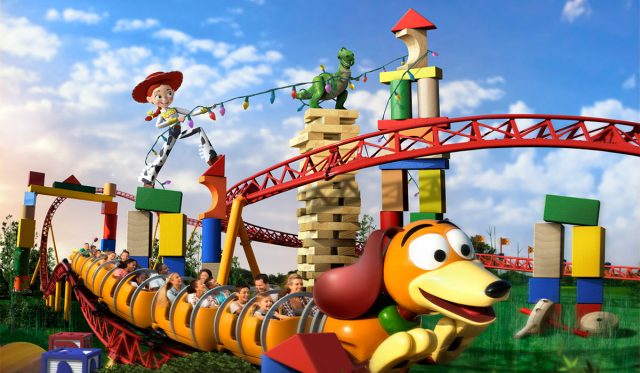 The second ride is called Alien Swirling Saucers, inspired by villainous neighbour Sid's favourite playset at the Pizza Planet, the Claw. The adorable green aliens circle around in their flying saucers, pulling riders along on an intergalactic ride on toy rockets all to the beat of electronic space music. Lucky guests might even get "chosen" by the claw!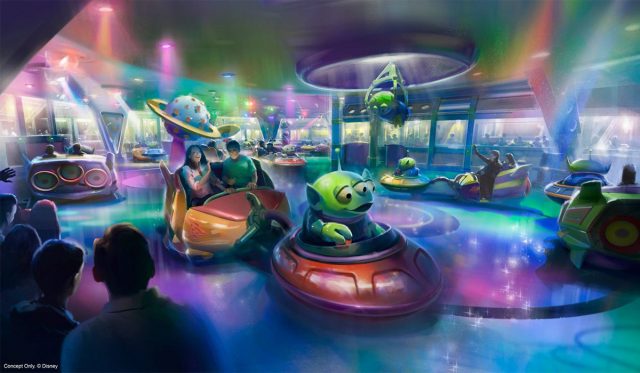 Toy Story Land will be filled will all sorts of whimsical toys you might recognise from the movies, such as the Green Army Men, Rubik's cubes, giant crayons, and Cooties. Hungry guests can also take a break for a quick snack at the walk-up window of Woody's Lunch Box, offering classic American fare, soda floats, and other Toy Story-themed refreshments.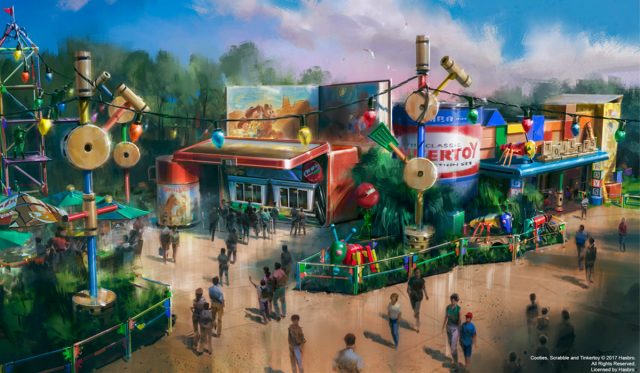 Apart from the new rides, the existing Toy Story Mania attraction has been revamped to feature three tracks instead of two, to accommodate more visitors for all the more 3D shooting fun in this carnival ride through a treasure chest of classic toys.
This isn't the only new land Disney has to offer this coming summer. Paradise Pier at Disney's California Adventure Park is turning into Pixar Pier on June 23, 2018. Highlights include an Incredibles-themed coaster named the Incredicoaster, as well as four neighbourhoods based on various Pixar films including Toy Story and Inside Out.
Remember, all are welcome in Toy Story Land as "honorary toys"! You can find more information about the exciting new lands and plan for your rootin' tootin' Disney holiday over at the Disney World website.
---

Drop a Facebook comment below!