Mattel has come far in its line of Barbie products.
Back in its heyday, the company was known for manufacturing the ideal doll, with feminine features and characteristics that fell into the girlish department. To go along with the female creations, there was Ken, modelled after the perfect man of every girl's dream.
Gone are those days of carefully-manicured fingernails, and gentle smiles.
In light of Lara Croft's re-entry into the silver screen, a Barbie Tomb Raider doll has been released, with a design based on the upcoming Tomb Raider portrayal by Alicia Vikander.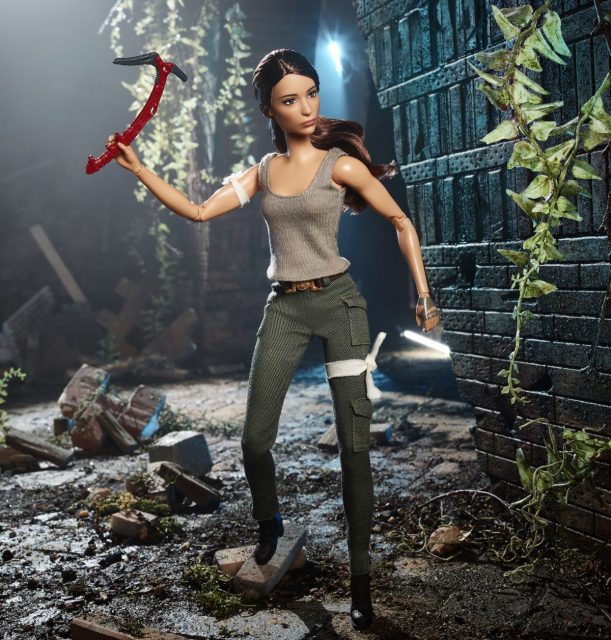 Apart from the cleaner clothes and more stylish choice of wear, it sports a rather similar appearance to its movie counterpart, complete with bandages, an axe, a journal, and a map. A Certificate of Authenticity and a doll stand will be included as well – a whole package retailing at a reasonably-priced US$29.99.
Set to be unveiled during the Mattel Collector event at the New York Toy Fair, the pre-sale is slated to go live on February 20, 2018, where collectors can get their hands on this exquisite figure, before the movie heads to theatres on March 16, 2018.